Support for Marijuana Legalization At Record High, New Survey Shows
Support for marijuana legalization is at an all-time high across party lines, a new poll finds.
Sixty-eight percent of American voters now want to end cannabis prohibition, according to the survey released on Wednesday by leading progressive think tank the Center for American Progress (CAP) and the research firm GBA Strategies.
Breaking down the demographics, here's who's now on board with legalizing marijuana:
57 percent of Republicans
77 percent of Democrats
62 percent of independents
66 percent of men
69 percent of women
69 percent of whites
72 percent of African Americans
64 percent of Latinos
The poll, which surveyed 1,000 registered voters, also found sizable, bipartisan support for measures to seal the criminal records of nonviolent offenders who serve their sentences.
Other recent national surveys examining American sentiment toward cannabis reform have shown similar majority support for legalization: Gallup released a 2017 poll that found 64 percent of Americans support legalization, for example, and a Quinnipiac University survey this April showed 63 percent support.
But the CAP legalization numbers are the highest yet.
While the upward movement in public opinion with respect to legalization has been a consistent trend, especially over the past decade, the bipartisan nature of the new survey results is significant.
"In an era of increasing partisanship, public support for ending cannabis criminalization is an issue that crosses party lines," Paul Armentano, deputy director of NORML, said in a press release. "More and more, elected officials—and those who wish to be elected—must acknowledge that advocating in favor of marijuana policy reform is a political opportunity, not a political liability."
Ed Chung, vice president of criminal justice reform at CAP, told Marijuana Moment that the message is clear: cannabis legalization is the will of the people, and lawmakers should take note.
"[Legalization is] certainly going to be, at least, a bipartisan issue," Chung said. "I think you'll see a lot of progressive [elected officials] who are going to be out front about this."
"Now, I think that there's a lot of work still to be done about how this plays out in different states and nationally as well, but the first step is getting the concept of this socialized among elected leaders—and oftentimes, unfortunately, elected leaders are not leading on this issues, but following."
Looking ahead to the 2020 presidential election, Chung said "this is going to be one of those issues that's going to speed up very quickly."
"Two and half years from now is a lifetime for this issue and for other social justice-type issues moving forward," he said. "The support is going to only increase from here—that's me looking into my crystal ball here—but I don't see how any candidate, any credible candidate, who wants to capture the majority of the American public is going to look at this issue… I don't think anybody can keep with supporting current policy."
The survey also demonstrated widespread support "for states to automatically seal the records of nonviolent criminal offenders, allowing people who have served their time and paid their debts to re-enter society and pursue work, education, and family life," the survey authors wrote.
A solid 70 percent of respondents agreed that states should "automatically seal the records of individuals convicted of nonviolent felonies or misdemeanors if the person has completed his or her sentence and has not committed another criminal offense." That includes 75 percent of Democratic voters and 66 percent of Republican voters.
Notably, 58 percent of respondents said that they would be more likely to support a candidate who embraces legislation to give nonviolent offenders a clean slate, compared to just 18 percent who said they would be less likely to support such a candidate, the survey revealed.
The poll also found that 54 percent of marijuana legalization opponents support automatically sealing the records of people convicted of cannabis possession.
Chung said that the results reflected growing bipartisan consensus on issues related to criminal justice reform.
"The American public is showing not only support for changing the way the country has approached issues regarding substance use or substance misuse, but also trying to do something to help people who have been previously dragged through the criminal justice system," he said. "I think a lot of criminal justice issues have that kind of really strange bedfellows, where you have progressives leading on social justice and the conservatives—libertarians especially—being on the [side of] government should stay out of my business."
Marijuana Use Is More Moral Than Porn, Death Penalty and Cloning, Americans Say
State And Local Marijuana Regulators Demand Congress Prioritize Federal Legalization Bill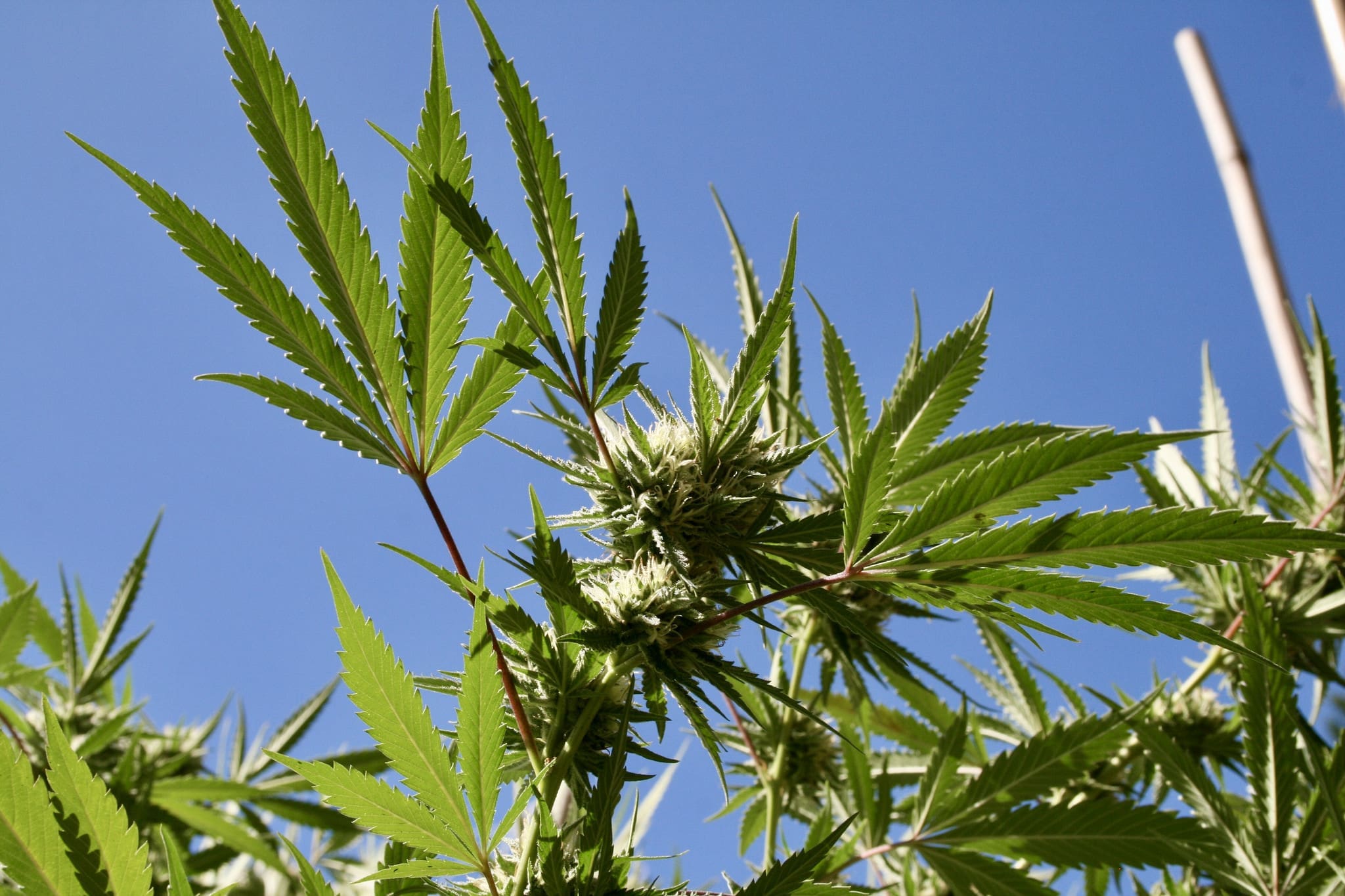 A coalition of state and local marijuana regulators sent a letter to House leadership on Wednesday, demanding that they prioritize a marijuana legalization bill that's expected to get a floor vote following the election.
The letter, which is being supported by the Drug Policy Alliance (DPA), says that regulators "need comprehensive support in their individual and collective efforts to more responsibly and equitably manage challenges and develop solutions associated with cannabis and cannabis policy."
They said the Marijuana Opportunity, Reinvestment and Expungement (MORE) Act represents a solution, and they urged legislators to vote in favor of it when it comes up for a vote.
Enacting the reform "would ensure that the federal government is a partner to state and municipal regulators both in our collective responsibility to serve our community through the reform of failed cannabis policies and in our collective responsibility to recognize and correct injustices," they wrote, adding that criminalization has created "widespread" harms that disproportionately impact communities of color.
🚨BREAKING🚨 @DrugPolicyOrg Joins State & Municipal Cannabis Regulators in Calling on Congress to Prioritize Federal Marijuana Reform by Passing #MOREAct 📢 FULL QUOTE from @DPA_ONA Dir. @MaritzaCPerez IN THREAD 👇 https://t.co/NPXrZ6LLK6

— Matt Sutton (@MattSuttonEP) October 21, 2020
"As such, our attempts to eliminate these harms must be systemic and comprehensive and will require collective leadership at every level of government and collaboration amongst both the public and private sectors in order to achieve outcomes by centering equity in cannabis policy development, reform and implementation," they wrote.
Nine regulators from Los Angeles, Oakland, Portland, Sacramento, San Francisco, Massachusetts and Illinois signed the letter.
"For those of us who manage state and municipal cannabis policies, and for those individuals who have been and continue to be impacted by cannabis policy, the need for comprehensive federal reform is clear and urgent," the letter states. "Existing federal prohibition policies are antithetical to our collective responsibility to promote policies that are based in science, compassion and harm reduction."
Leadership initially signaled that a floor vote on the MORE Act would happen in September, but following pushback from certain centrist Democrats who worried about the optics of advancing marijuana reform before another coronavirus relief package, it was postponed until after the election.
Majority Leader Steny Hoyer (D-MD) subsequently made a commitment that the body would bring up the bill sometime "later this autumn." While advocates were disappointed by the delay, they're confident the MORE Act will clear the chamber with some bipartisan support when it's ultimately scheduled for action.
Rep. Don Young (R-AK) said last month that he was "confident" it would pass the House.
Rep. Matt Gaetz (R-FL), the sole GOP cosponsor on the bill, also said that he would be voting "yes" on the MORE Act, though he expressed criticism about a provision that would impose a federal excise tax on marijuana sales to be reinvested in communities most impacted by the drug war, calling them "reparations."
Rep. Tom McClintock (R-CA) said "I intend to vote yes on the bill" in an interview with Politico.
McClintock, along with Gaetz, voted for the MORE Act when it was marked up by the Judiciary Committee last year.
"These regulators know first-hand the complications of regulating a substance that remains illegal at the federal level and the harms imposed as a result on communities of color and low-income people," Maritza Perez, director of national affairs at DPA, said in a press release. "They also understand that creating a safe and equitable industry, which the MORE Act does, provides a historic opportunity to begin repairing the extensive damage prohibition has caused over the last 50 years."
Prior to the vote's postponement, DPA and more than 120 other civil rights and drug policy reform groups such as the ACLU and NAACP sent a letter to House leadership emphasizing the need to pass the MORE Act to promote social justice.
Read the latest letter from the regulators on cannabis reform below:
Regulator Letter More Act by Marijuana Moment
Key New Jersey Senate Committee Holds Marijuana Legalization Hearing Ahead Of Referendum Vote
Photo courtesy of Brian Shamblen.
Key New Jersey Senate Committee Cancels Marijuana Legalization Hearing On Implementing Referendum
A New Jersey Senate committee announced on Wednesday that it would be taking public testimony on Thursday about how to implement marijuana legalization if voters approve the reform referendum next month—but the panel canceled the event later in the day.
While the legislature decided to leave adult-use legalization up to voters as a ballot measure, legislators must still develop regulations to enact the system—and the temporarily scheduled hearing appeared to be a first step in that process.
The Senate Judiciary Committee was set to "receive public testimony concerning the legislative implementation of Public Question No. 1 on the General Election ballot, which, if approved, would legalize cannabis for personal, non-medical use by adults age 21 years or older," a notice stated. "Public Question No. 1 would also create a legalized cannabis marketplace overseen by the State's Cannabis Regulatory Commission."
Sen. Nicholas Scutari (D), who chairs the committee and previously introduced a legalization bill that did not advance to a floor vote, said earlier this month that he's been working in recent weeks with the governor's office and legislative leaders to finalize a detailed enabling bill to implement legal market regulations.
He said the measure, which could be enacted as soon as the first week of November, would look similar to a bill he previously introduced, though he wants to add a retroactive provision to end cannabis-related prosecutions for pending cases.
"This is something about social justice. This is an economic opportunity for New Jersey," the senator said at the time. "We can be the first state in the Northeast—absent Massachusetts, but in our economic area—to move forward and I want to be a leader in this."
The committee had invited people to submit testimony for the hearing by emailing it to [email protected].
A staffer with the Office of Legislative Services told Marijuana Moment in an email that "the public hearing scheduled for October, 22, 2020 at 9:30 am has been canceled" and said it was "unknown" if the event will be rescheduled.
In any case, if polling is any indication, it appears that voters are poised to pass the cannabis referendum on their ballots next month.
A survey released on Tuesday found that that 65 percent of New Jersey voters are in favor of the marijuana referendum. Just 29 percent are opposed to the policy change and six percent remain undecided.
The results are statistically consistent with three prior polls from the same firm, as well as one from Fairleigh Dickinson University, which similarly found roughly two to one support for the measure. A separate survey released last week by Stockton University showed three to one support for legalizing cannabis among New Jersey voters.
For his part, Gov. Phil Murphy (D) has been actively campaigning in favor of the referendum, participating in fundraisers and ads to encourage voters to approve it.
For example, the governor recorded a video that was released by NJ CAN 2020 earlier this month, outlining why he's embraced the policy change. Murphy said that the ongoing criminalization of cannabis in New Jersey wastes taxpayer dollars, and he emphasized that prohibition is enforced in a racially disproportionate manner.
The governor similarly said in a recent interview that the marijuana reform proposal prioritizes social justice.
"I wish we could have gotten it done through a legislative process," he said at the time, referencing lawmakers' inability to advance a legalization bill last session. "We just couldn't find the last few votes, so it's on the referendum. I'm strongly supporting it—first and foremost for social justice reasons."
Murphy also recently called on voters to support the proposal in an email blast that was circulated by the New Jersey Democratic State Committee.
He said in July that legalizing cannabis is "an incredibly smart thing to do" both from an economic and social justice perspective.
The governor isn't alone in his attempts to get out the vote for cannabis reform. Filmmaker Kevin Smith earlier this month urged his Twitter followers to "VOTE YES when you see State Public Question Number 1: Constitutional Amendment to Legalize Marijuana."
NJ CAN 2020, one of two campaign committees working to pass the cannabis referendum, released a series of English- and Spanish-language video ads last week, after having published one prior ad. Meanwhile, campaign finance records compiled  show that legal marijuana supporters are out-raising opponents by a ratio of nearly 130:1.
In June, the state Assembly passed a cannabis decriminalization bill that would make possession of up to two ounces a civil penalty without the threat of jail time, though it hasn't advance in the Senate.
This story was updated to reflect the hearing's cancellation.
Virginia Bill To Ban Police Searches Based On Marijuana Smell Gets Governor-Suggested Changes
Photo courtesy of Mike Latimer.
Virginia Bill To Ban Police Searches Based On Marijuana Smell Gets Governor-Suggested Changes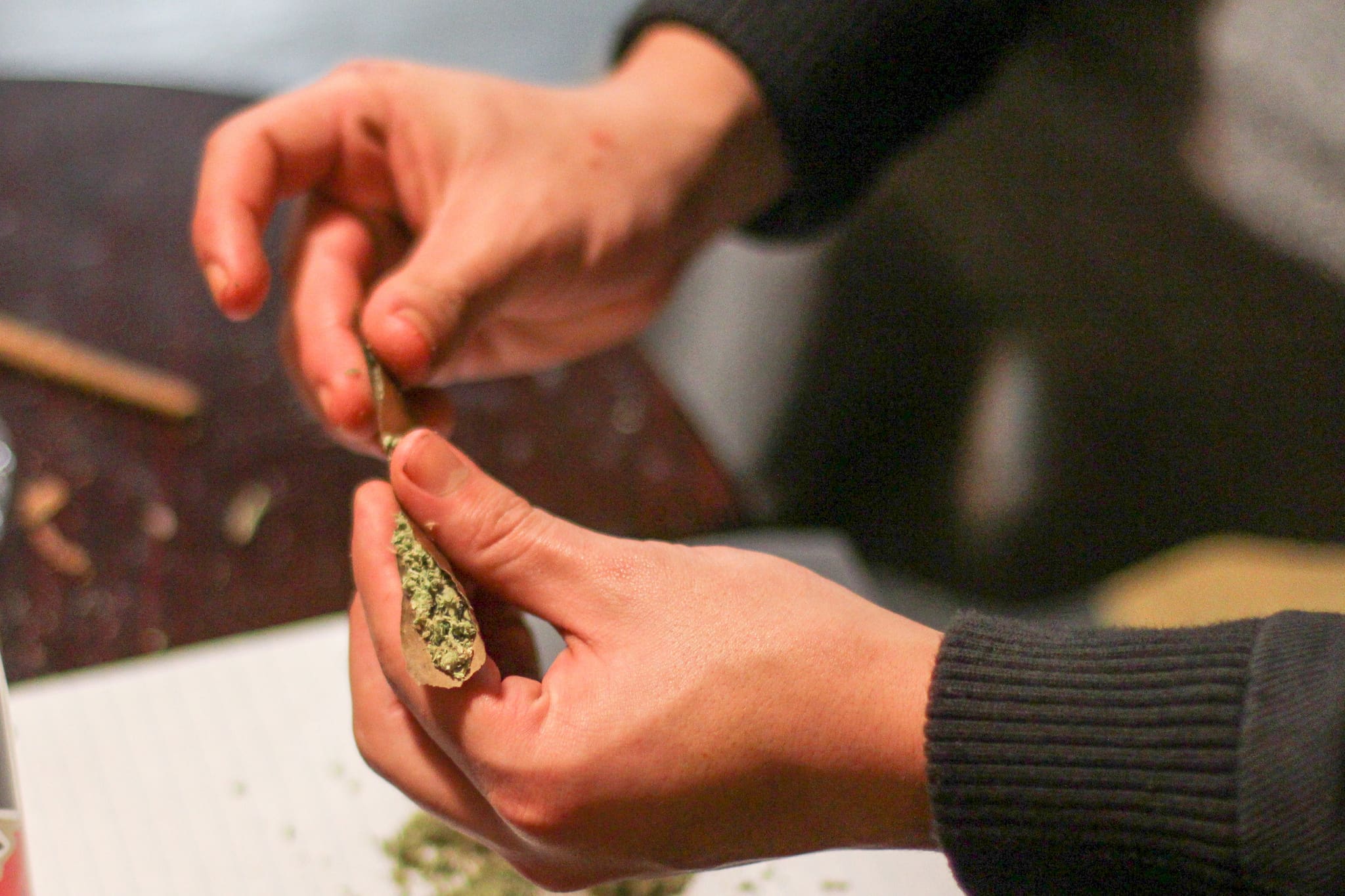 The governor of Virginia suggested changes on Wednesday to bills that would stop police from searching people or seizing property based solely on the smell of marijuana.
Thankfully for cannabis reform advocates, Gov. Ralph Northam (D) isn't asking lawmakers to amend the marijuana odor provisions of the broader proposal to reform policies for law enforcement searches. Instead, according to a press release sent by his office, he is suggesting an unrelated change to ensure police "can initiate a traffic stop when an individual is driving at night without the use of both headlights and/or without the use of both break lights."
The House and Senate will now consider the amendment, thought it's not clear when they will do so. If the governor's proposal is adopted by lawmakers without changes, the legislation will be formally enacted without needing his signature. Otherwise, it will come back to his desk for action.
Northam's move comes one week after he signed separate legislation that will allow people issued summonses for cannabis offenses under the state's new decriminalization law to prepay their civil penalty rather than having show up in court.
Together, when enacted, the two new reforms will build upon the measure to decriminalize cannabis that the governor signed earlier this year, which makes it so possession of up to one ounce of cannabis is punishable by a $25 fine with no threat of jail time and no criminal record.
Under the new search-focused legislation, if enacted, "no law-enforcement officer may lawfully stop, search, or seize any person, place, or thing solely on the basis of the odor of marijuana, and no evidence discovered or obtained as a result of such unlawful search or seizure shall be admissible in any trial, hearing, or other proceeding," according to a summary.
"Eliminating non-essential interactions based on marijuana odor between law enforcement and otherwise law-abiding citizens is an important step forward for criminal justice reform in Virginia,"Jenn Michelle Pedini, NORML's development director and the executive director of Virginia NORML, told Marijuana Moment. "However, it is only by legalizing the responsible use of cannabis by adults that the Commonwealth can end its failed experiment with prohibition and begin repairing the decades of damage done to its communities and citizens."
The Virginia legislature has been especially active on cannabis reform this year. But that said, lawmakers have not been able to reach an agreement during the special session on legislation to provide expungements for prior marijuana convictions that had appeared destined for Northam's desk after passing either chamber in differing forms.
Under the House-passed measure, eligible convictions would have been automatically expunged after a period of eight years. The Senate's version, meanwhile, would have allowed people to petition to have their records cleared after a period of five years. The House bill covered more drug crimes, as well.
A conference committee of lawmakers from both chambers was appointed and tasked with ironing out the differences, but the negotiators couldn't reach a deal by the time the special session's agenda wrapped up last week.
During the state's regular legislative session earlier this year, the governor and legislators also expanded Virginia's limited medical cannabis program in addition to enacting the decriminalization law.
All of these incremental changes come as legislators continue to pursue a broader adult-use legalization plan in the Commonwealth that would include a system of regulated and taxed sales and production.
The decriminalization bill that passed contains a provision that calls for the establishment of a working group to study and make recommendations about adult-use marijuana legalization. That panel is expected to issue its report to the legislature at the end of November.
Meanwhile, the Joint Legislative Audit and Review Committee is doing its own analysis on ending cannabis prohibition and will similarly report on its findings before the end of the year.
A bill to legalize marijuana possession was filed for the special session by a delegate running to replace the term-limited Northam in 2021, but it did not advance out of the committee to which it was referred.
New Mexico Voters Strongly Favor Marijuana Legalization And Half Back Drug Decriminalization, Poll Shows
Photo courtesy of Martin Alonso.