Blood-Sucking Flies Love Marijuana, New Study Finds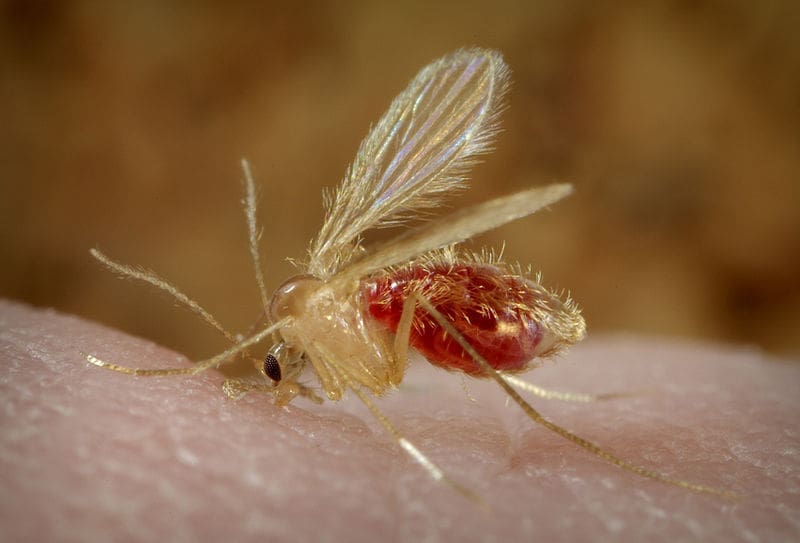 As the old saying goes, you catch more flies with honey than vinegar—but apparently you catch even more with marijuana.
At least, that seems to be the case with blood-sucking phlebotomine sand flies, according to a new study published this week by the Proceedings of the National Academy of Sciences.
Because this type of fly is known to serve as a vector for a tropical disease called leishamiasis—which can cause skins sores and affect internal organs—researchers wanted to learn about its feeding preferences. The idea was that discovering those preferences can help prevent disease transmission by essentially luring the flies away from vulnerable populations, using their favorite meal as bait.
While female sand flies suck blood for protein, males and females both consume "plant-based sugar meals" for energy. And after rounding up some sand fly samples from five sites in Africa, South America and Asia, the researchers used a sequencing tool to figure out what kind of plants the flies preferred.
To the team's surprise, the results revealed a strong, widespread preference for Cannabis sativa among sand flies. That's in spite of the fact that marijuana just isn't that common in the areas where the flies were collected.
"Our findings demonstrate that, in proportion to their abundance, Cannabis sativa plants were consumed by sand flies much more frequently than expected."
"Presumably, because cultivation of C. sativa is illegal in the countries where we worked, we did not see Cannabis plants in any of the sampling sites except for Kazakhstan, where C. sativa shrubs grew endemically," the study authors wrote. "Therefore, we conclude that Cannabis comprised but a small fraction of the available sugar sources in any particular habitat and that its ample representation among sand fly plant meals signifies bona fide attraction."
So… do the sand flies just really like to get high?
Nope. The species actually lacks cannabinoid receptors, so consuming components like THC doesn't produce an effect like the one that occurs when people smoke or vape marijuana. Of course, the plant's sugars serve as a source of energy, but besides that, the researchers could only speculate about the sand fly's oddly specific taste for marijuana.
In general, phlebotomine sand flies seem to prefer exotic plants to native flora. Cannabis was certainly more exotic in the regions where the flies were collected. What's more, pollinator insects such as mosquitoes are "attracted to plants that emit volatile molecules such as terpenes." Cannabis has plenty of those. The researchers detected 68 volatile compounds in the plant.
Still, the team emphasized that it was not able to pinpoint which compound(s) in marijuana specifically attracted the sand flies.
The findings could nevertheless help inform a "novel approach for controlling blood-sucking mosquitoes and sand flies," the study authors concluded. "Attractive toxic sugar baits" are already used to contain infected sand flies; adding a cannabis extract to the solution could plausibly make it even more effective, reducing overall exposure to disease.
Marijuana Ingredient Reduces Anxiety During Public Speaking, Study Shows
Photo courtesy of Wikimedia.
FDA Clears Researchers To Study MDMA Use By Therapists Being Trained In Psychedelic Medicine
The Food and Drug Administration (FDA) has already authorized clinical trials into the therapeutic potential of MDMA for patients with post-traumatic stress disorders—but now it's given the green light to a psychedelics research institute to expand its studies by administering the substance to certain therapists.
Volunteer therapists who are being trained to treat people with PTSD will be able to participate in the Phase 1 trials to gain personal experience with the treatment option. This is a complementary research project that comes as the Multidisciplinary Association for Psychedelic Studies (MAPS) is in the process of conducting Phase 3 trials involving people with the disorder.
The development comes months after Canadian regulators announced that certain therapists would be allowed to take psilocybin in order to gain a better understanding of the psychedelic when treating patients.
MAPS sought permission to proceed with the therapist-specific trials in 2019, but FDA placed them on a 20-month hold because of concerns about the merits, risks and credentials of investigators. MAPS appealed that hold, providing evidence about the study's scientific value and ability of its staff, and FDA cleared them on Tuesday.
The U.S. FDA granted MAPS' appeal of the clinical hold on the Phase 1 #research study to assess the safety and psychological effects of #MDMA-assisted #therapy in healthy volunteer therapists.

Read the full press release: https://t.co/1PUJ9mpIQk pic.twitter.com/MnEyUSY6TB

— MAPS (@MAPS) May 13, 2021
The organization "chose to dispute" FDA's hold not just because of the impact it had on the planned studies, "but in an attempt to resolve an ongoing issue with the FDA regarding investigator qualifications across studies," it said in a press release on Wednesday.
"While the term 'dispute' may seem adversarial, this process can actually strengthen the relationship and trust between us and our review Division and ensures the Division has support on this project from the [FDA] Office of Neuroscience," MAPS Public Benefit Corporation (PBC) CEO Amy Emerson said. "This decision demonstrates how our strategic, data-driven strategy in challenging the FDA rulings can be successful."
Now MAPS is able to launch the Phase 1 clinical trials into MDMA-assisted therapy for therapists.
It will be designed to "measure development of self-compassion, professional quality of life, and professional burnout among clinicians delivering the treatment to patients," the association said.
Getting personal experience with the substance "is widely considered to be an important element in preparation and training to deliver psychedelic-assisted therapies."
This will "support the goals of the MDMA Therapy Training Program to provide comprehensive training to future providers," and it "builds capacity to deliver quality, accessible care to patients, pending approval of MDMA-assisted therapy as a legal prescription treatment," MAPS PBC Director and Head of Training and Supervision Shannon Carlin said.
FDA first granted MAPS's request for an emergency use authorization for MDMA in PTSD in 2017. The organization expects to complete its Phase 3 trails in 2022.
The scientific expansion move also comes as the psychedelics decriminalization movement continues to build in the U.S.
Nebraska Activists Relaunch Medical Marijuana Ballot Campaign After Legislative Filibuster Blocks Bill
Frequent Marijuana Consumers Are Actually More Physically Active Than Non-Users, Study Finds, Smashing Stereotypes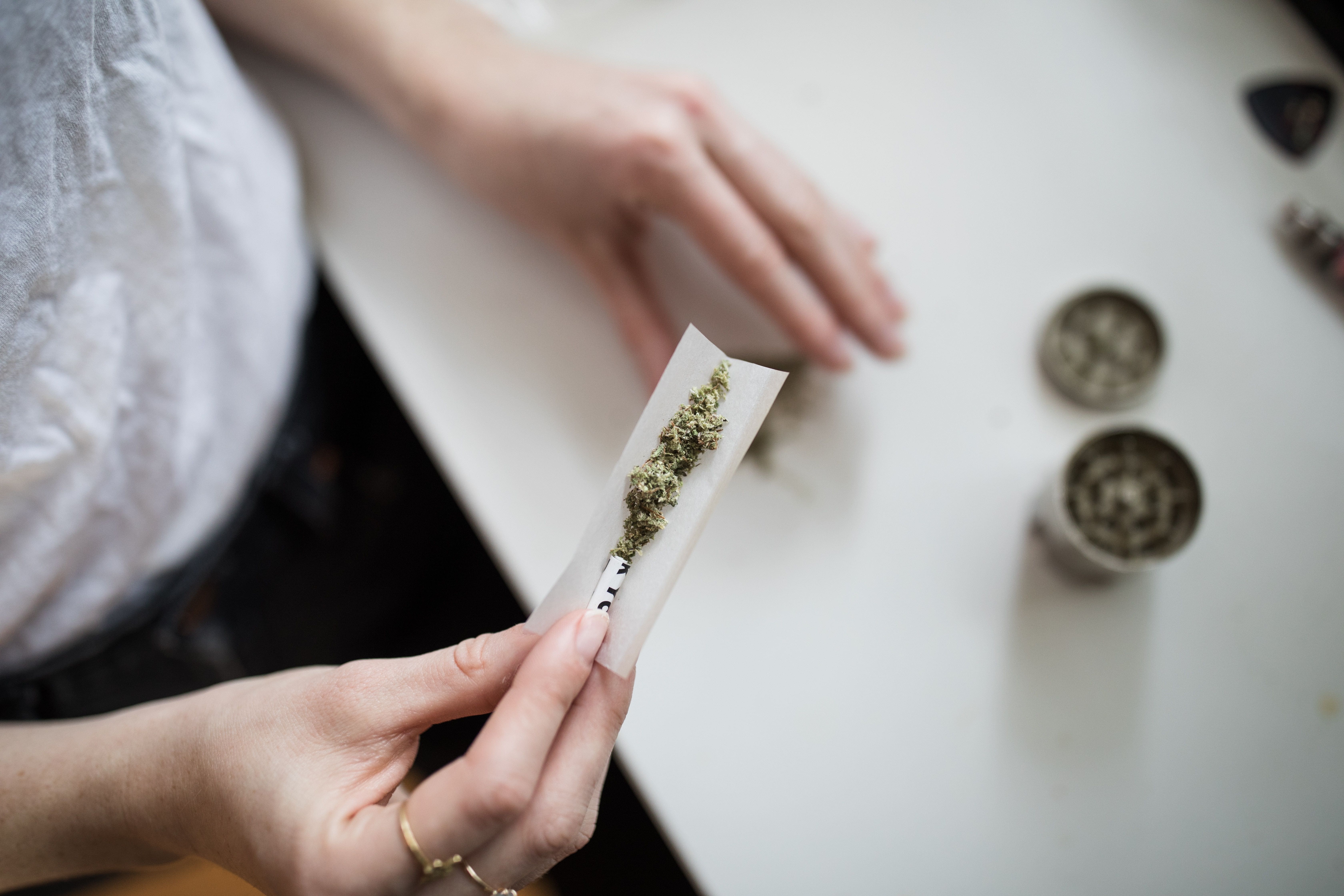 In a stereotype-busting new study, researchers found that frequent marijuana consumers are actually more likely to be physically active compared to their non-using counterparts.
For decades, anti-cannabis propaganda has cast marijuana consumers as unmotivated couch potatoes. This government-funded ad is a perfect example:
But a study published in the Harm Reduction Journal on Thursday found the opposite to be true. A nationally representative analysis of accelerometer-measured sedentary behavior showed that people who frequently use marijuana—particularly those aged 40 and older—spend more time engaging in physical activity than non-users do.
"Our findings do not support the mainstream perception of cannabis users as living sedentary lifestyles," the researchers concluded.
In general, they found that "there's no significant differences between non-current cannabis users and light, moderate, or frequent cannabis users in minutes per day spent in [sedentary behavior]." The difference came down to the average minutes that each group spent in physical activity.
"After controlling for all covariates, frequent cannabis users engaged in significantly greater amounts of light [physical activity] and [moderate-to-vigorous physical activity] compared to non-current users," the study states. "In the unadjusted model, moderate cannabis use predicted more minutes spent in [moderate-to-vigorous physical activity] compared to non-current use, but this association was not significant upon controlling for all covariates. Light cannabis users did not significantly differ from non-current users in time engaged in [physical activity."
"The results suggest that frequent cannabis users engaged in more [physical activity] than non-current users, but spent similar amounts of time in [sedentary behavior]," the researchers said.
While the study indicated that light marijuana use is not associated with a statistically significant difference in time being physically active, those who infrequently use cannabis were more likely to self-report more moderate physical activity compared to non-users.
"In a national, population-based US sample, current cannabis use was significantly associated with accelerometer-measured [physical activity], such that frequent cannabis users engaged in greater minutes of light PA and [moderate-to-vigorous physical activity] compared to non-current users."
The researchers also looked at the relationship between marijuana use, activity and age, finding that people over 40 who consumed cannabis moderately spent an average of 16 more minutes engaged in moderate physical activity each day than non-users.
To explain that trend, the study suggests that cannabis "is being used for exercise-induced pain recovery, since [physical activity] brings about pain and muscle soreness, and a decreased pain threshold and muscle hypersensitivity have been documented with increasing age."
These findings "add to the cannabis and physical behavior literature by incorporating objective accelerometer measures," the researchers concluded. "Further understanding of the association between cannabis use and health behaviors is essential to fully addressing the public health concerns associated with cannabis use."
Minnesota Marijuana Legalization Bill Clears Another House Committee, For A Total Of Ten So Far
Legal Marijuana States See Reduced Workers' Compensation Claims, New Study Finds
Legalizing marijuana for adult use is associated with an increase in workforce productivity and decrease in workplace injuries, according to a new study partly funded by the federal government.
In a working paper published by the National Bureau of Economic Research, researchers looked at the impact of recreational cannabis legalization on workers' compensation claims among older adults. They found declines in such filings "both in terms of the propensity to receive benefits and benefit amount" in states that have enacted the policy change.
Further, they identified "complementary declines in non-traumatic workplace injury rates and the incidence of work-limiting disabilities" in legal states.
These findings run counter to arguments commonly made by prohibitionists, who have claimed that legalizing marijuana would lead to lower productivity and more occupational hazards and associated costs to businesses. In fact, the study indicates that regulating cannabis sales for adults is a workplace benefit by enabling older employees (40-62 years old) to access an alternative treatment option.
"We offer evidence that the primary driver of these reductions [in workers' compensation] is an improvement in work capacity, likely due to access to an additional form of pain management therapy," the study, which received funding from the National Institute on Drug Abuse, states.
The implementation of adult-use legalization seems to "improve access to an additional channel for managing pain and other health conditions, suggesting potential benefits on populations at risk of workplace injuries," it continues.
The study is based on an analysis of data on workers' compensation benefit receipt and workers' compensation income from
2010 to 2018 as reported in the Annual Social and Economic Supplement of the Current Population Survey.
"Our results show a decline in workers' compensation benefit propensity of 0.18 percentage points, which corresponds to a 20 percent reduction in any workers' compensation income, after states legalize marijuana for recreational use. Similarly, we find that annual income received from workers' compensation declines by $21.98 (or 20.5%) post-[recreational marijuana legalization]. These results are not driven by pre-existing trends, and falsification exercises suggest that observing estimates of this magnitude is statistically rare."
Researchers said that they've found evidence that cannabis use increases post-legalization among the age cohort they studied, but no such spike in misuse. Further, they found a decline in post-legalization prescriptions for medications used to treat chronic pain, indicating that some people are using marijuana as a substitute for traditional painkillers.
"We hypothesize that access to marijuana through [recreational marijuana laws] increases its medical use and, in turn, allows better management of symptoms that impede work capacity—e.g., chronic pain, insomnia, mental health problems, nausea, and so forth," the study says. "Chronic pain management is likely to be particularly important in our context as this is the health condition most commonly reported among medical marijuana users."
Beyond decreasing workers' compensation claims and costs, legalization also is a boon to the economy by adding jobs in legal states.
The cannabis industry added more than 77,000 jobs over the past year—a 32 percent increase that makes the sector the fastest in job creation compared to any other American industry, according to a report released by the cannabis company Leafly last week.
Starting A Business? Study Finds Marijuana May Help—And Hinder