South Dakota Marijuana Activists Delay Legalization Signature Delivery After Missing Initial Deadline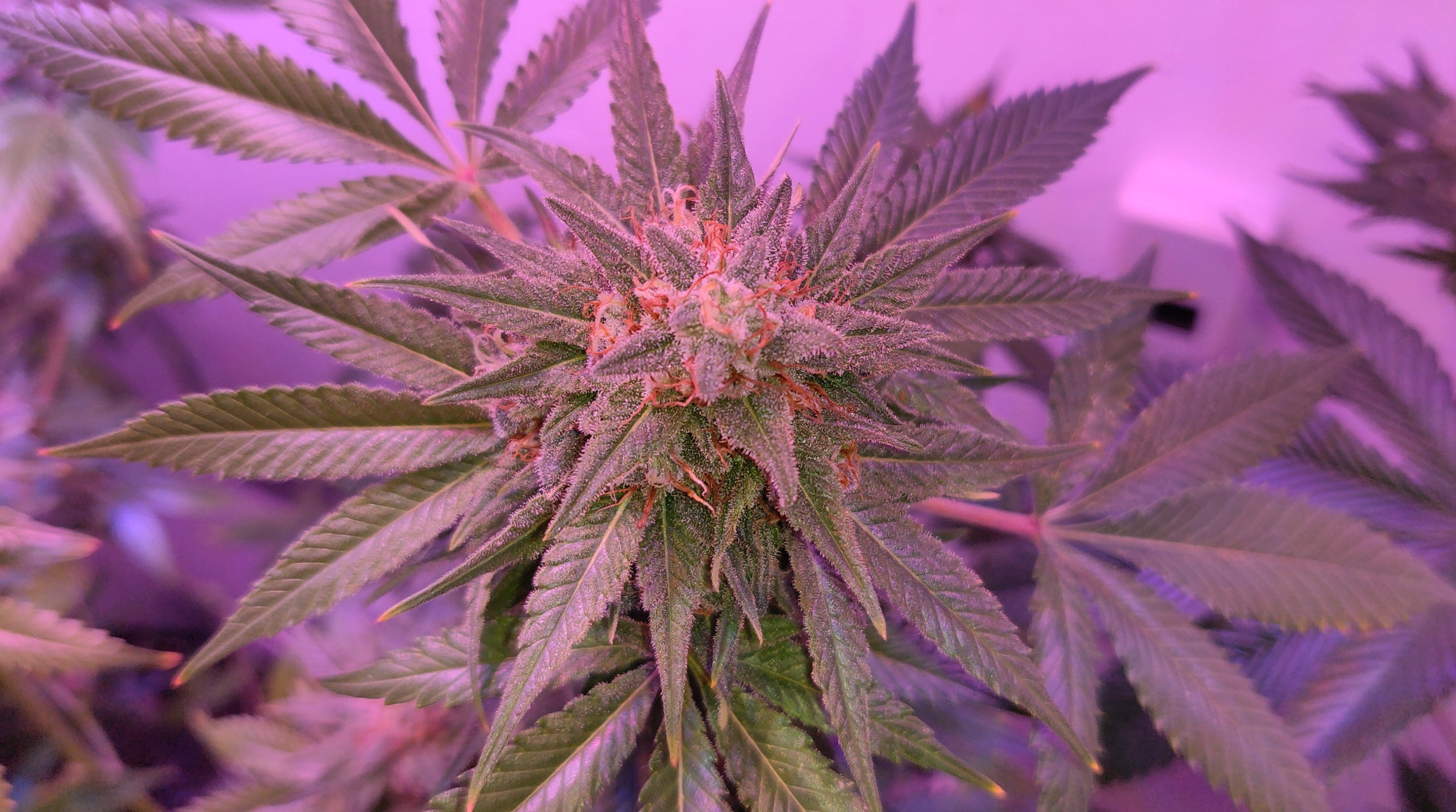 South Dakota activists announced on Sunday that they will not be turning in signatures for a marijuana legalization initiative in time for an initial Monday deadline—but they're not giving up, as a federal court ruling may give them until May to make the 2022 ballot.
South Dakotans for Better Marijuana Laws (SDBML) had wanted to turn in enough valid signatures by Monday, the state's original deadline, "in order to be certain of ballot qualification."
"It was our preference to file by Monday in order to avoid any potential legal challenges," the group said.
But in August, the U.S. District Court for the District of South Dakota ruled that the state election law requiring that signatures for ballot initiatives be submitted one year ahead of the election was unconstitutional and enjoined officials from enforcing that rule, pushing the deadline to six months before an election.
It appears that the state isn't pleased with the court's ruling, however. On the secretary of state's site, there's a note emphasizing that "litigation in this case is ongoing."
While pending appeals could potentially upend cannabis activists' new plans, SDBML said that "the May 3 deadline is the law in South Dakota and we feel confident that we can rely on that extension."
"We've been very focused on the signature drive for the last several weeks—and we're going to need to remain focused on the signature drive," Matthew Schweich, director of SDBML, told Marijuana Moment.
In the background, the state Supreme Court is continuing to consider a review of the constitutionality of an earlier cannabis legalization initiative that voters approved in 2020 but which was later challenged with a lawsuit funded by the administration of Gov. Kristi Noem (R).
"We've had setbacks before and we overcame them. We'll do the same again," SDBML said in this weekend's Facebook post. "The work continues."
Meanwhile, lawmakers have been working to advance cannabis reform legislation that they want the legislature to take up at the start of the 2022 session. The Marijuana Interim Study Committee passed the bill late last month, and now it's pending action before the Executive Board before potentially being formally introduced early next year.
If lawmakers pass an adult-use legalization bill, or the Supreme Court upholds the voter-approved reform initiative, Schweich said the campaign would no longer need to collect signatures for a new ballot measure.
As drafted, the current version of the legislation would allow adults 21 and older to purchase and possess up to an ounce of cannabis. The state Department of Revenue would be responsible for regulating the market and issuing marijuana business licenses.
Unlike the legalization initiatives that South Dakota voters approved last year, the draft bill would not provide a home grow option for adult consumers. Marijuana cultivation for commercial sales could only be grown indoors, too.
Advocates say that it's important to continue to pursue their ballot initiative for next year due to the ongoing uncertainties in the courts and legislature.
Schweich said there are essentially three routes that legalization could take in South Dakota.
"The first is that the South Dakota Supreme Court upholds or partially upholds Amendment A," he said, referring to last year's voter initiative. "The second is that the legislature passes a recreational cannabis law in the upcoming session. And the third is that the May 3 extension holds for signature drives, and if needed, we can put ourselves back on the ballot next year."
"I'm quite confident that one of those three options is going to work out for us," Schweich said. "I just don't know which one it's going to be."
SDBML will need to collect at least 16,961 valid signatures from registered voters to qualify the statutory measure for next November's ballot. The campaign is seeking volunteers to boost the petitioning process.
The campaign had initially put forward four proposed legalization initiatives in the event of a negative ruling by the court, but they ultimately decided to pursue just one.
While advocates remain frustrated over a February lower court ruling that invalidated last year's adult-use legalization initiative—and the ongoing delay in the Supreme Court's decision on upholding or overturning that decision—they've been encouraged that the separate medical cannabis measure that voters approved approved took effect in July.
The draft legalization bill that recently passed in committee originally contained provisions that would have significantly undercut the medical program by making it so only those under 21 could qualify while steering adults toward the recreational market. But the panel agreed to scrap those provisions.
Bill On Studying Marijuana From Dispensaries Heads To Biden's Desk After Congressional Passage
Photo courtesy of Mike Latimer.