Italian Officials Certify Signatures For National Marijuana And Psilocybin Referendum
Italian officials certified on Wednesday that activists collected enough signatures to place a marijuana legalization referendum on the country's ballot this spring—though there's still one more procedural step before the measure will officially be on its way to voters.
About three months after advocates turned in about 630,000 signatures for the measure—which would also legalize personal cultivation of other psychoactive plants and fungi like psilocybin mushrooms—the Supreme Court of Cassation informed the campaign that it had validated them.
Now that the signatures are confirmed, the referendum will go to the separate Constitutional Court, which will determine the legality of the proposal's provisions. That opinion will be issued on February 15, and if deemed legal, the government will set a date for the vote.
"While we wait for the final ok…we're starting to organize a national mobilization to inform all citizens that cannabis is better legal," the campaign said in a Facebook post about Wednesday's court announcement on the signatures.
The Constitutional Court will now look into whether the measure would conflict with the Constitution, the country's fiscal system or international treaties to which Italy is a party. Advocates are confident that they limited the scope of the proposed reform enough to meet the legal standard.
If the courts allow the referendum to move forward, voters are expected to be given the chance to decide on the policy change sometime between April 15 and June 15.
The referendum is fairly unique compared to U.S. ballot initiatives that have been enacted. The Italian proposal would fully end the criminalization of growing of cannabis but it would maintain a current decriminalized fine on possessing and using it.
Under the proposal, drug processing would also remain criminalized. And that means things like hashish would continue to be prohibited because it takes a degree of manufacturing to create the product. There would also be no system of legal and regulated cannabis sales.
Activists initially faced a September 30 deadline to turn in signatures to make next year's referendum, but complications related to the processing of signatures at the local level led to an extension being granted.
Part of the reason activists were able to gather so many signatures so quickly is a policy change that allowed them to collect signatures online instead of in person only.
"We believe that the fact that we were able to collect over 500,000 signatures online in a week will be taken into consideration as a strong request to change an unreasonable set of prohibitions from our books," Marco Perduca, president of the referendum committee, told Marijuana Moment.
He added that the Court of Cassation signature validation "marks a historic event" in Italian history.
Should the referendum make the ballot, a simple majority vote will be required to have it enacted.
Separately, Italy's House Justice Committee advanced a separate reform last year that would decriminalize small-scale home cultivation of marijuana for personal use.
Italy missed out on being the first European country to legalize cannabis after the smallest EU member, Malta, enacted the reform last month.
The new coalition government of Germany has also recently unveiled some initial details about its marijuana legalization plan, even if the reform is taking a back seat to efforts to tackle the coronavirus pandemic.
In Luxembourg, the ministers of justice and homeland security last year unveiled a legalization proposal, which will still require a vote in the Parliament but is expected to pass. For now, the country is focusing on legalization within a home setting. Parliament is expected to vote on the proposal in early 2022, and the ruling parties are friendly to the reform.
Polls Funded By Marijuana Prohibitionist Group Show Big Support For Legalization Policies It Lobbies Against
Congressman Blasts DEA Over Psychedelics Scheduling At Event With Former GOP Colleague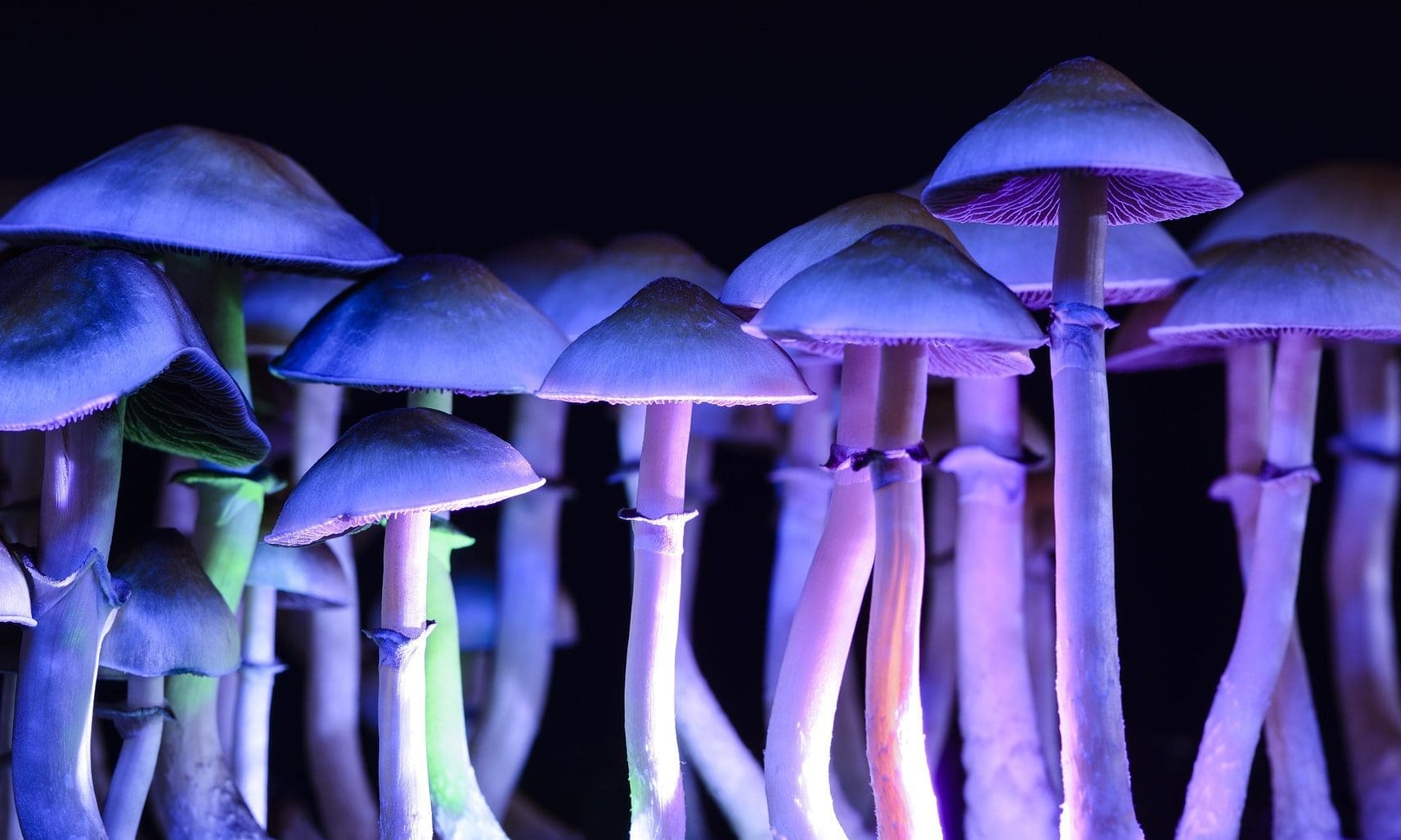 If the Drug Enforcement Administration (DEA) isn't going to take steps for facilitate research into the therapeutic potential of psychedelics, it needs to get out of the way as lawmakers consider reform, a congressman says.
Rep. Earl Blumenauer (D-OR) and former Republican Rep. Ryan Costello (R-PA) participated in a panel hosted by the Psychedelic Medicine Coalition (PMC) on Thursday where they talked about the challenges and opportunities of advancing drug policy reform in Congress as the state and local movement expands.
Blumenauer was asked about his experience with DEA on the issue and said that the agency has "a very troubled history with the failed war on drugs," noting the waste of government resources that have poured into the effort. He said that DEA's focus on scheduling drugs "flies in the face of what we need to have done with our research efforts."
"A criminal justice enforcement agency is not well-equipped" to handle this complex drug policy issue, the congressman said. "I'd like to just get them out of the equation. If I had my way, we would redirect resources in ways that would be much more effective and realistic."
"We have a wide range of things we need to be doing to be able to promote true understanding of what the properties are of scheduled drugs, being able to understand promising therapies, to be able to research them in an unbiased way and to be able to get the results of that information out the door," he said. "That just simply isn't the mission of the DEA."
Blumenauer recently led a congressional letter on psychedelics policy that was sent to DEA Administrator Anne Milgram, who was appointed by President Joe Biden and confirmed by the Senate over the summer. He and bipartisan colleagues urged the agency to allow terminally ill patients to use psilocybin as an investigational treatment without the fear of federal prosecution.
"I mean, that is a classic example of what's wrong here," the congressman said on Thursday, discussing the letter. "We shouldn't have to fight to have the application of the right-to-try law for terminally ill people for a very promising therapy. That could make a huge difference for them. What's wrong with this picture?"
Congress and 41 states have adopted right-to-try laws, which allow patients with terminal conditions to try investigational medications that have not been approved for general use. Lawmakers said that DEA "has failed to abide" by the law.
DEA's refusal to allow psilocybin access for these patients resulted in a lawsuit that was filed in March by a Washington State doctor who sought federal guidance to treat terminal patients with psilocybin mushrooms and was told there wasn't a legal avenue for him to do so.
The lawsuit is currently before the U.S. Court of Appeals for the Ninth Circuit, which heard oral arguments in the case in September. Washington State's attorney general's office joined the plaintiffs in support of psilocybin access. DEA argued that the court should dismiss the suit because it lacked jurisdiction.
Blumenauer also said that while he's yet to meet with Milgram, he looks forward to doing so and will convey that the psilocybin case "is a golden opportunity for that agency to get in step with what the trends are, with the medical research, with the promising therapies for areas that we desperately need, new and powerful approaches to use the benefit of the research to be able to do a reset, to not be trapped in the failed war on drug mentality."
DEA has increased production quotas for the production of certain psychedelics like psilocybin in an effort to promote research, but its scheduling decisions have continued to represent obstacles for scientists. And the agency is currently facing criticism from advocates and researchers over a proposal to place several psychedelic substances in Schedule I under the Controlled Substances Act.
Blumenauer also talked about the "very thoughtful, very deliberate" process underway in his home state of Oregon to implement a historic voter-approved initiative legalizing psilocybin therapy. He said that he's "very excited that Oregon is going to once again be pioneering a very critical policy area." The congressman also talked about his enthusiasm for the state experiment in response to a question from Marijuana Moment at a separate event last month.
Costello, who served in Congress from 2015 to 2019 and recently joined PMC as a board member, thanked Blumenauer at Wednesday's event for "the thoughtfulness with which you approach public policy in a very tumultuous political environment as it is."
Meanwhile, a new global coalition announced a new campaign this month to get psilocybin mushrooms internationally rescheduled.
Majority Of Americans Say They'd Vote For A Politician Who Smokes Marijuana, Poll Finds
Majority Of Americans Say They'd Vote For A Politician Who Smokes Marijuana, Poll Finds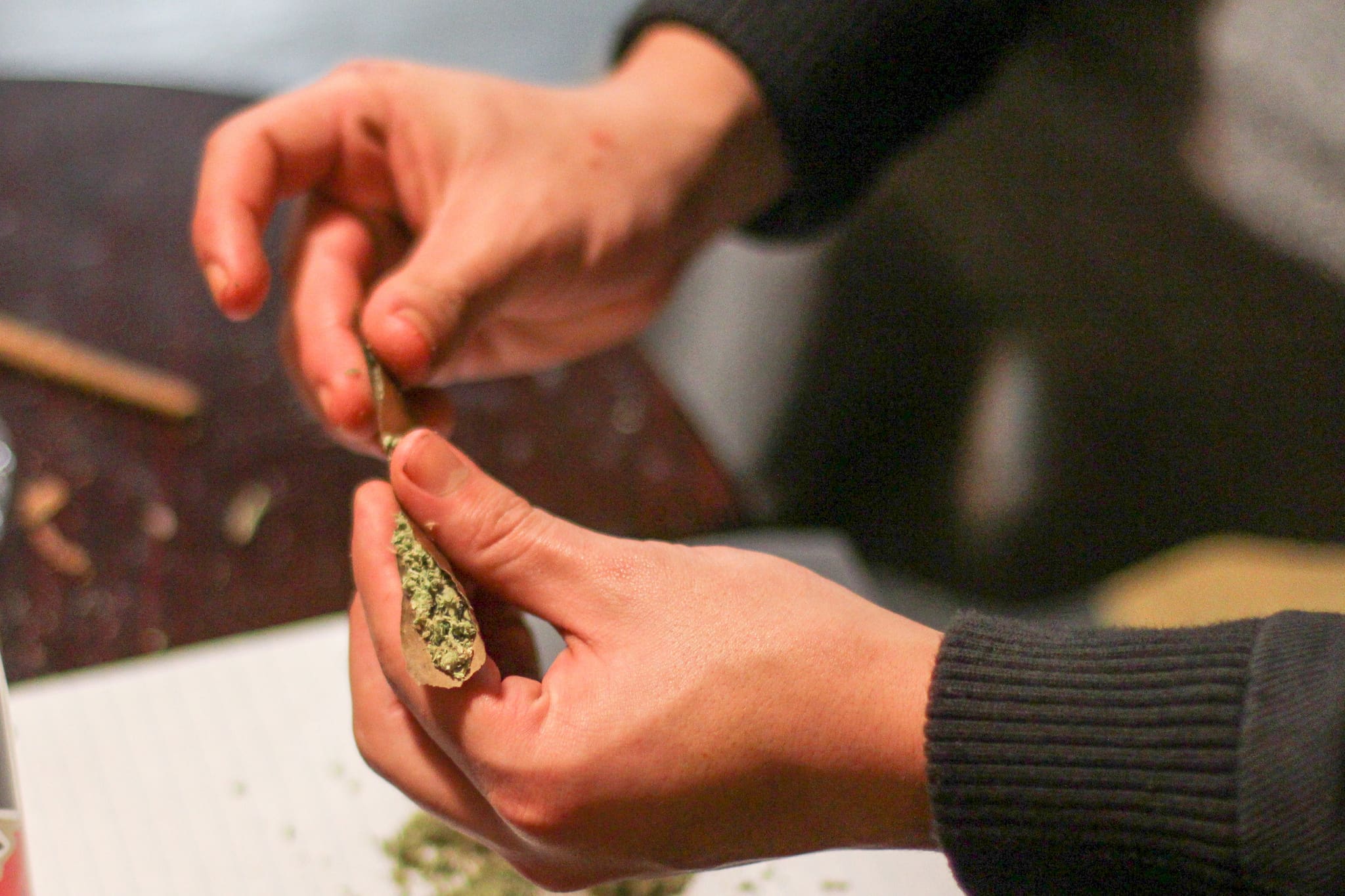 A majority of Americans said they wouldn't have an issue voting for someone who occasionally smokes marijuana, according to a new poll.
The YouGov survey, which involved interviews with 4,096 adults, comes about a week after a U.S. Senate candidate made waves after releasing a campaign ad where he smokes a cannabis blunt while discussing the racially disparate harms of prohibition.
It found that 58 percent of Americans would be "willing" to vote for a candidate who they agree with on most issues "who occasionally smokes marijuana in their free time." Twenty-one percent said they wouldn't be willing to cast that vote.
58% of Americans would be willing to vote for a candidate they agree with on most issues who occasionally smokes marijuana in their free time

Would – Wouldn't

U.S. adults: 58%-21%

Republicans: 47%-34%
Democrats: 68%-15%https://t.co/bDUZJ47c9Qhttps://t.co/OPLTMEpgHI pic.twitter.com/Vo3pb87XQa

— YouGov America (@YouGovAmerica) January 27, 2022
Democrats were more likely to be fine with a casual cannabis toker running for office, with 68 percent saying they'd be open to voting for someone who partakes, compared to 15 percent who said they wouldn't. Nearly half of Republicans (47 percent) said they'd be willing to make that vote for a marijuana consumer if they align on most issues.
It's another sign of the normalization of cannabis as more states move to legalize for medical and adult use.
A 2020 Gallup survey also demonstrated the growing acceptance of marijuana, with respondents finding cannabis consumption to be more morally acceptable than gay relationships, medical testing of animals, the death penalty and abortion
While Democrat Gary Chambers's recent ad showing him openly smoking made national headlines, he's not the first to be public about cannabis consumption while seeking office.
Anthony Clark, an Illinois candidate who ran an unsuccessful primary challenge against a Democratic congressional incumbent in 2020, also smoked marijuana in a campaign ad while discussing his personal experience with cannabis and the need for federal reform. He also hosted what he called the "first-ever congressional weed party" in a campaign video.
Also that year, a Democratic candidate for a House seat to represent Oregon frequently discussed consuming and cultivating cannabis herself.
A sitting member of Congress has never publicly smoked marijuana, but several lawmakers have visited marijuana farms, companies and state-legal dispensaries. Rep. James Comer (R-KY) brought CBD oil products he uses to a committee hearing in 2019.
Washington State Gov. Jay Inslee (D) said in 2019 that while he doesn't smoke marijuana, "I do grow it legally," but a spokesperson later clarified that he was broadly referring to legal cultivation in the state.
It's not especially surprising that most Americans would be comfortable voting for someone who uses marijuana considering that, at this point, a strong majority of the population believes that cannabis should be legalized, according to numerous polls.
Even a recent survey funded by the prohibitionist group Smart Approaches to Marijuana (SAM) found that a large majority of Americans think cannabis should be legal for either medical or recreational purposes.
Despite that support, President Joe Biden has so far declined to take any meaningful action on marijuana reform since taking office last year. And a separate YouGov poll released this month shows that Americans are not optimistic that he will move to make good on his decriminalization campaign promise in 2022.
Former Arkansas Lawmaker Files Marijuana Legalization Initiative For 2022 Ballot To Compete With Two Other Measures
Photo courtesy of Martin Alonso.
Former Arkansas Lawmaker Files Marijuana Legalization Initiative For 2022 Ballot To Compete With Two Other Measures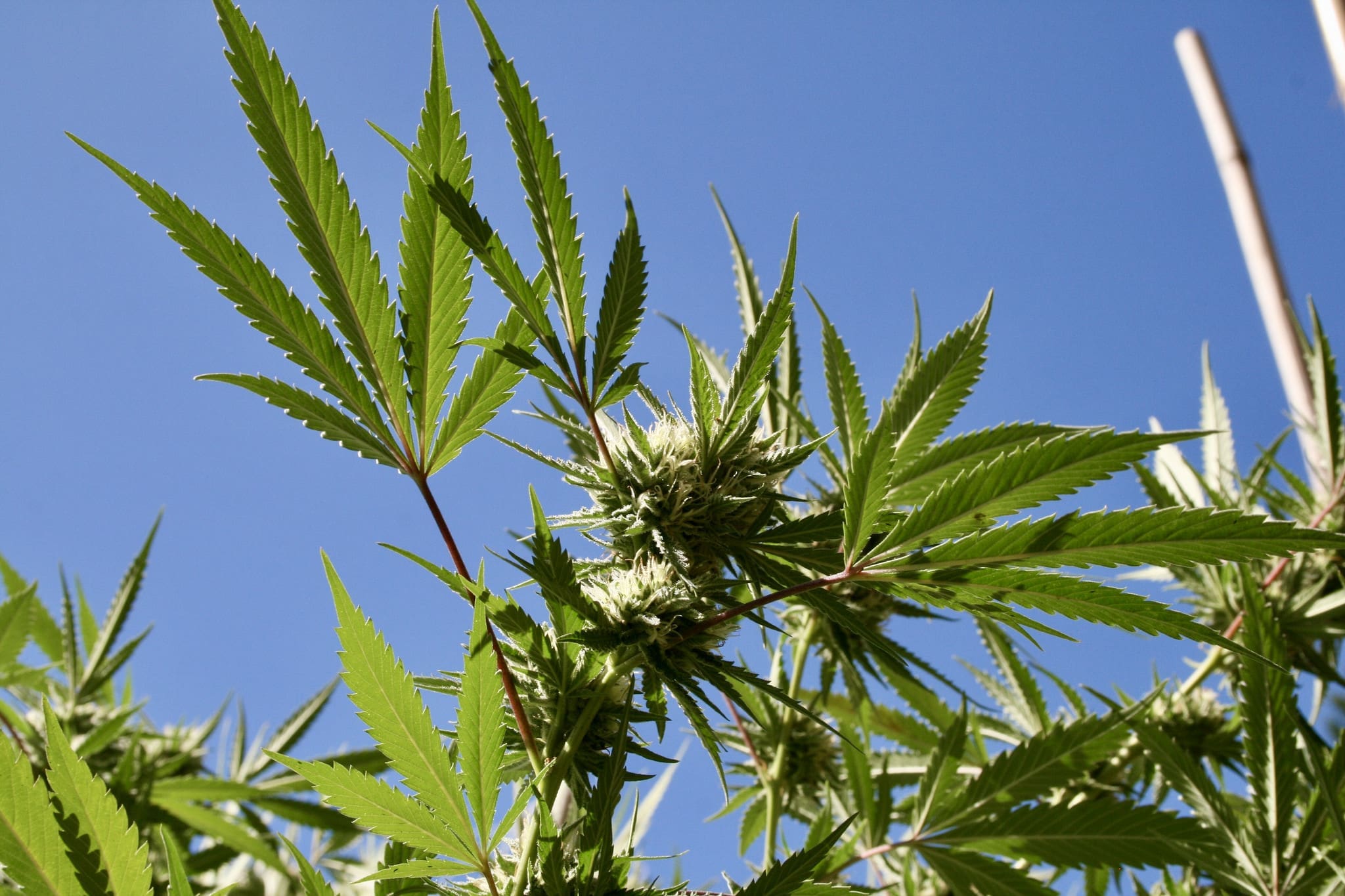 A campaign chaired by a former Arkansas lawmaker has filed a constitutional amendment to put marijuana legalization on the state's 2022 ballot—and it's facing pushback from advocates who are working on two separate reform initiatives.
Eddie Armstrong, a Democrat who previously served as minority leader in the state House of Representatives before leaving office in 2019, first unveiled the plan to pursue legalization through the ballot late last year. Now that Armstrong's group Responsible Growth Arkansas has formally filed the measure, its details are available.
The Arkansas Adult Use Cannabis Amendment would allow adults 21 and older to purchase and possess up to one ounce of marijuana. Existing medical cannabis dispensaries would be permitted to sell in the recreational market starting March 8, 2023, giving them an advantage.
Under the proposal, the Alcoholic Beverage Control Board (ABC) would be responsible for regulating the market and issuing marijuana business licenses. There would be a two-tiered approach to cultivator licensing, with the first tier being reserved for eight existing dispensaries and the second tier going to 12 other applicants through a lottery system.
The measure would also repeal and replace certain provisions of the state's medical marijuana law, which was approved by voters at the ballot in 2016. Language would be updated for rules on advertising, packaging, labeling and purchase limits.
Advocates who are collecting signatures for separate legalization ballot measures have raised concerns that the Responsible Growth Arkansas proposal would deliberately benefit a select number of businesses, including those that have financially backed it, and stamp out competition.
The five donors who contributed $350,000 each to the campaign—Bold Team, Good Day Farms Arkansas, Osage Creek Cultivation, DMCC and NSMC-OPCO—are all existing cultivators, The Northwest Arkansas Democrat-Gazette reported.
Armstrong argued that his proposal is a "more responsible and regulated approach to expanding into this adult cannabis space for Arkansas," and the campaign "took a look at how this could be done in a meaningful and well-regulated way for Arkansans."
A 10 percent supplemental sales tax would be imposed on retail marijuana sales. Revenue would be used for law enforcement funding (15 percent), the University of Arkansas (10 percent), drug court programs (five percent), and the remainder would go to the state general fund after covering administrative costs.
Another issue with the new initiative for advocates is the lack of equity provisions. The measure does not provide a pathway for expungements, nor does it give licensing priorities to communities disproportionately impacted under prohibition.
There are two other campaigns that have already laid the groundwork to put cannabis legalization on the ballot this year. And both of those included equity components in their measures.
Arkansans for Marijuana Reform submitted the proposed constitutional amendment to the secretary of state's office last year. It would allow adults 21 and older to possess up to four ounces of cannabis flower, two ounces of concentrates and cultivate up to six mature marijuana plants and six seedlings for personal use.
Under the group's proposal, the state Department of Finance and Administration would be responsible for regulating the program and issuing cannabis business licenses. They would have to issue at least one retail license per 15,000 residents. No individual or entity could possess more than one cultivation and one dispensary license.
Mellisa Fults of Arkansans for Marijuana Reform slammed the new measure from Armstrong's group, saying "its' going to be a horrible monopoly."
"It's going to be awful for the state," she told the Democrat-Gazette. "There's no expungement of records, so they're going to be making millions upon millions of dollars when there's people who still have a felony on their record for a joint."
In contrast, under Fults's measure, courts would be obligated to provide relief to people with past convictions for possession or sales of up to 16 ounces of cannabis or six plants. However, they would have some discretion as to whether relief constitutes release from incarceration, expungements of past records and/or the restoration of voting rights.
A separate group of activists with Arkansas True Grass is already in the signature gathering process for a 2022 ballot initiative that would create a system of regulated sales for adults 21 and older, allowing them to purchase up to four ounces of cannabis and grow up to 12 plants for personal use.
True Grass spokesperson Jesse Raphael called the new measure from Responsible Growth Arkansas "a power grab by the medical monopoly."
"It locks in all of the production for the recreational marijuana for the current producers of medical marijuana," he said.
Both True Grass and Arkansans for Marijuana Reform attempted to place marijuana legalization initiatives on the 2020 ballot, but both campaigns were derailed by the coronavirus pandemic and failed to collect enough signatures by the deadline.
That's despite a federal judge's ruling in May 2020 that the secretary of state needed accept signatures that were not collected in-person or notarized due to the excess burdens that arose during the health crisis.
Read the text of the latest medical cannabis legalization ballot initiative below: 
South Carolina Senate Begins Long-Anticipated Medical Marijuana Debate
Photo courtesy of Brian Shamblen.