Ben & Jerry's, ACLU And Advocacy Groups Launch Campaigns To Demand Marijuana Clemency From Biden And Governors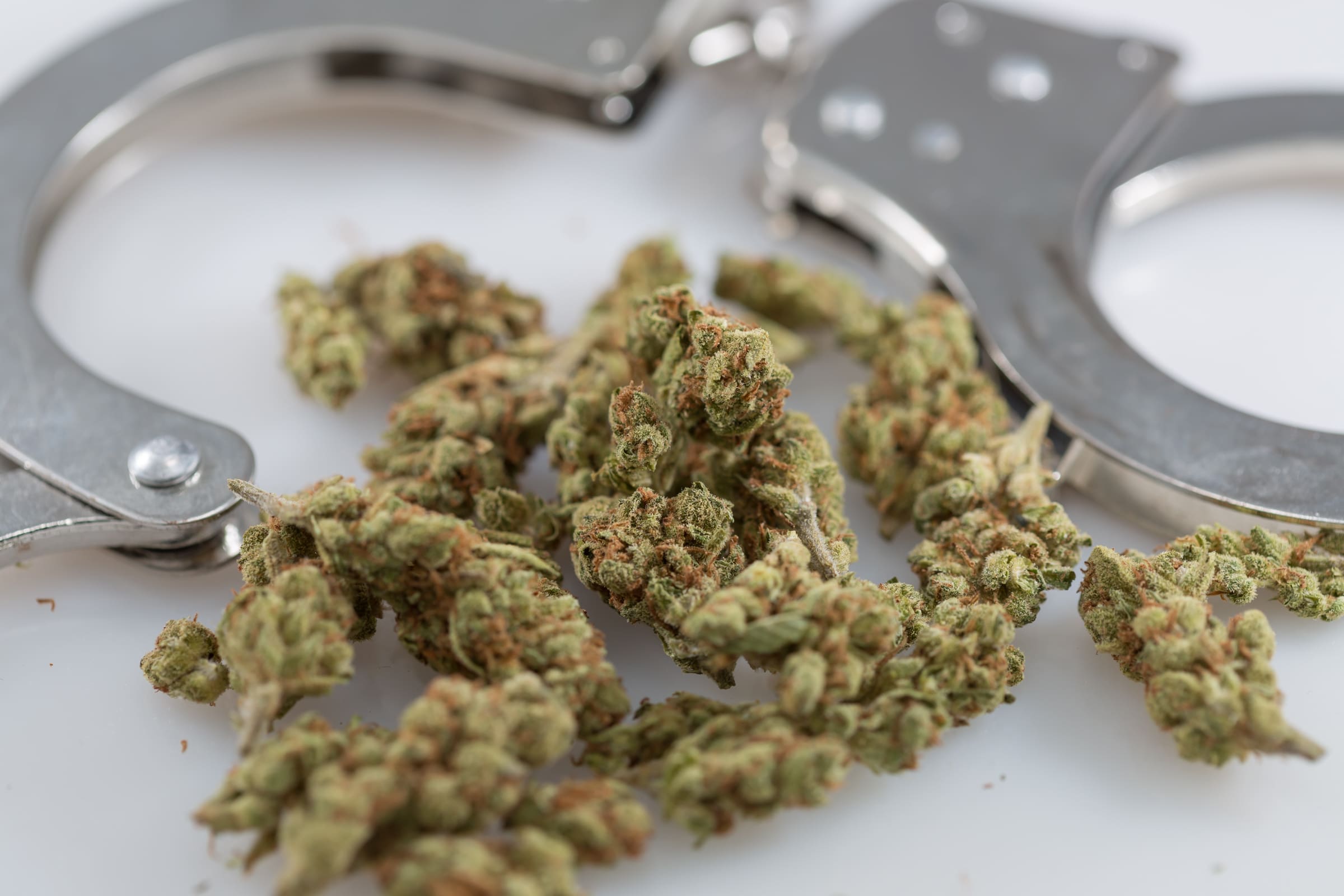 Three new campaigns led by advocacy groups and the ice cream company Ben and Jerry's are urging governors and the president to grant clemency to people who remain incarcerated, or carry criminal records, over marijuana.
The ACLU and Ben and Jerry's are partnering on one of the initiatives, asking people to send a pre-written letter to their governor that implores them to provide the state-level relief to those who've been criminalized because of cannabis.
The campaign, pegged to the unofficial marijuana holiday 4/20, seeks to raise attention to the thousands of people who remain incarcerated, or continue to face the collateral consequences of prior convictions, due to marijuana at a time when more and more states are legalizing it.
Tell your governor that legalization without justice is HALF BAKED! This #420, we're supporting the ~150K Michiganders still serving time for cannabis-related offenses. Take action now: https://t.co/Nn0PGilxfy pic.twitter.com/IAkOA4OxB4

— Ben & Jerry's (@benandjerrys) April 18, 2023
"I'm reaching out as your constituent to urge you to use your power of clemency to pardon people with convictions for marijuana possession under our state laws if you have not already," the draft letter says. "Even if you do not have sole authority in our state to grant this clemency unilaterally, your influence has extreme weight to demand and ensure pardons happen. Please take action today."
"By harnessing clemency for the innumerous people in our state impacted by historically discriminatory and harsh marijuana policies of the past—you have the power to correct racial disparities and alleviate systemic injustice in our criminal legal system," it says.
Recreational cannabis is legal in 21 states plus Washington, DC—yet people are still serving time for cannabis-related offenses. Let's make #420 a day we can all can celebrate. 💨 Tell your governor to grant clemency for cannabis-related offenses NOW at https://t.co/aefxZ9eckY! pic.twitter.com/n2hosHQiwx

— Ben & Jerry's (@benandjerrys) April 20, 2023
The letter notes that President Joe Biden granted a mass pardon last year for people who've committed federal marijuana possession offenses. The president also urged governors to follow suit with relief at the state-level, where the majority of cannabis cases are prosecuted.
Several governors have taken steps to grant marijuana clemency in the months since Biden's pardon proclamation.
Relatedly, the Last Prisoner Project (LPP) also launched a campaign on Monday called "The Pen to Right History." The campaign urges the president and governors to grant clemency to people who remain incarcerated over non-violent marijuana offenses.
Before you 🍃💨, here are 4 things you can do on 4/20 to honor cannabis prisoners around the country. 🧵 #420ForFreedomhttps://t.co/eDffdSujII pic.twitter.com/NYJiLtDbpR

— Last Prisoner Project (@lastprisonerprj) April 18, 2023
People with friends and family who've been criminalized over cannabis are encouraged to write to their governors and ask them to symbolically take the "pen" that they collectively used to write to incarcerated loved ones and grant relief to others.
For the campaign, LPP released a video featuring Richeda Ashmeade, whose father was sentenced to 22 years in prison over a marijuana conviction. It focuses both on the unfairness of the sentence, as well as the collateral consequences that rippled through his family because of his incarceration.
"The vast majority of Americans support this initiative and even as many states recognize the immorality of these sentences and de-criminalize cannabis possession, tens of thousands remain in prison," LPP Executive Director Sarah Gersten said in a press release.
"Freeing them is not only a moral good that provides those unfairly incarcerated with a second chance and addresses the systemic racism that underpins many of these convictions, but it's a practical win as well," she said. "President Biden took a positive step last year in pardoning federal convictions but it's just a step. It's time for the President and all of our governors to do the right thing and end this family-destroying, unjust and cruel scourge once and for all."
A separate campaign that LPP is partnering with the Cannabis Voters Project on is encouraging people to urge their governors to take action to free marijuana prisoners.
This #420, it's time to ACT. ✊🏻✊🏽✊🏿

Join us and our partners at @cannabis_voter urging governors to use their clemency power to free those incarcerated for cannabis!

Contact your governor at https://t.co/7jAuNPfWXg #420ForFreedom pic.twitter.com/ESiahyaqqV

— Last Prisoner Project (@lastprisonerprj) April 20, 2023
The effort is being supported by celebrities like Susana Sarandon, Chelsea Handler, Ilana Glazer, Daveed Diggs and Montel Williams.
Relatedly, a coalition of 85 civil rights and drug policy reform groups sent letter to Biden and other key federal officials on Thursday, using the unofficial marijuana holiday 4/20 to urge the administration to deschedule cannabis and support comprehensive legalization legislation.
Politicians And Government Agencies Mark 4/20 As Marijuana Legalization Movement Expands