Pennsylvania Rep Pushes Marijuana Legalization Study Amid Racial Arrest Disparity
Coming on the heels of a report showing stark racial disparities in marijuana law enforcement in his state, a Pennsylvania representative is pushing his colleagues to launch an official study on legalizing or decriminalizing the drug.
Sponsored by Rep. Ed Gainey (D), the new House resolution would "establish an advisory committee to conduct an ongoing study on the legalization or decriminalization of marijuana and to report its findings and recommendations."
On Monday, the American Civil Liberties Union of Pennsylvania released a report showing that African Americans in the state are eight times more likely to be arrested for marijuana possession than are whites.
Gainey, who is black, expressed his concern about the new data in a press conference.
"When you look at a rate that says…African Americans get more arrested for the possession of marijuana than anybody else and we use the same amount of drug the same as every other ethic group," he said, "the time is for us to come together and talk about how we decriminalize or legalize a product that's been here since the beginning of time."
The ACLU study also showed that overall marijuana arrests have risen in the state since 2010.
Gainey's push for a marijuana study commission comes as other states, including New Hampshire, Delaware, Vermont and Rhode Island are also officially studying cannabis changes.
If the resolution is adopted, the commission would be comprised of representatives from state agencies, law enforcement officials, drug and alcohol service providers and professionals from the criminal justice system such as attorneys and judges, as well as other experts.
In a memo circulated to colleagues last month, Gainey wrote that the study would examine areas "such as tax revenue generated, the costs associated with drug and alcohol diagnosis and treatment, and the changes in expenditures associated with criminal investigations, prosecutions and incarceration" that could result from legalization or decriminalization.
The commission would also look at "the effects on drug and alcohol addiction rates, the effects on crime rates and incarceration rates, any changes in the relationship between law enforcement officials and members of the community, and the effects on law enforcement and criminal justice procedures."
Pennsylvania regulators are currently in the process of implementing a medical cannabis law that legislators enacted last year.
Good news, PA: Our medical marijuana program is moving forward and patients will have medication in 2018. https://t.co/bW3HZtfapD

— Governor Tom Wolf (@GovernorTomWolf) October 17, 2017
Gov. Tom Wolf, a Democrat, has expressed support for decriminalizing marijuana but says that the state should wait before considering fully legalizing it.
This story was first published on Forbes.
(Marijuana Moment's editor provides some content to Forbes via a temporary exclusive publishing license arrangement.)
GOP & Dems Team Up To Shield State Marijuana Laws From Jeff Sessions
The Justice Department should be blocked from enforcing federal marijuana prohibition in states that have enacted legalization, a bipartisan group of 59 lawmakers wrote in a new letter.
"We are concerned about the Department of Justice enforcing federal marijuana law in a way that blocks implementation of marijuana reform laws in those states that have passed such reforms," the lawmakers, led by Reps. Tom McClintock (R-CA) and Jared Polis (D-CO), wrote to top decisionmakers on the House Appropriations Committee on Friday. "The issue at hand is whether the federal government's marijuana policy violates the principles of federalism and the Tenth Amendment. Consistent with those principles, we believe that states ought to retain jurisdiction over most criminal justice matters within their borders. This is how the Founders intended our system to function."
The legislators want congressional leaders to insert a new provision into a funding bill covering the Justice Department's 2019 budget that would prevent federal prosecutors, the Drug Enforcement Administration and other agencies from spending money to go after people who are in compliance with state marijuana laws.
The language the lawmakers want included in the funding bill reads:
"None of the funds made available in this Act to the Department of Justice may be used to prevent any of the several states from implementing their own laws that authorize the use, distribution, possession, or cultivation of marijuana on non-Federal lands within their respective jurisdictions."
Separately on Friday, a group of 62 House Republican and Democrats sent a letter requesting the extension of existing, more limited appropriations protections that shield state medical cannabis laws from Justice Department intervention.
The medical marijuana provision has been part of federal since 2014, and has been extended with bipartisan House and Senate votes several times.
The broader protections to shield all state marijuana laws, including those that allow recreational use, from federal interference came just nine flipped votes short of passage in 2015. The number of states with legalization has more than doubled since then, and lawmakers from places with new laws would be more likely to support it if another vote were held, but House leaders have since blocked floor consideration of cannabis-related measures.
"As I have promised my fellow Coloradans, I will continue to advocate for this simple amendment to be added to the federal budget – shielding Colorado from the Trump administration's attacks on states that have legalized marijuana," Polis said in a press release about the new letter. "It would be a temporary, but urgent and necessary fix, as I continue to push for passage of my Regulate Marijuana Like Alcohol Act, which would finally lift the federal prohibition on marijuana."
In the letter, the lawmakers argue that letting states enact their own cannabis laws is in keeping with constitutional principles laid out by the Founders of the nation.
"Experiences of states that have legalized marijuana, as compared to the experiences of states that have not, constitute the very 'laboratories' of social and economic experiments that were described by Chief Justice Louis Brandeis when he wrote about the beauty of the Tenth Amendment," they said. "Our constitutional framework has afforded the whole nation the chance to allow states to differ on many matters of public policy, including marijuana."
Stop Jeff Sessions From Busting Medical Marijuana, Bipartisan Lawmakers Demand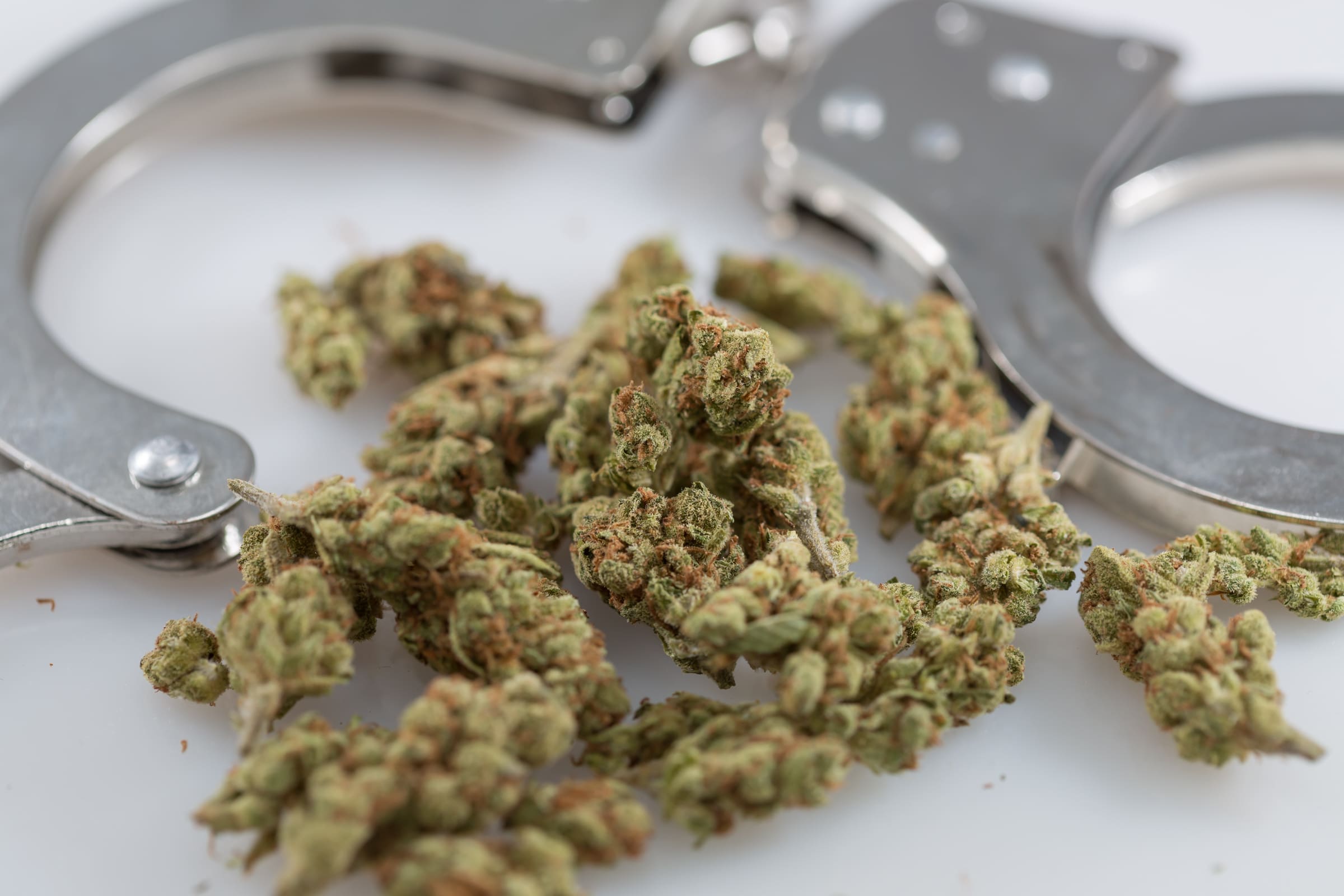 A bipartisan group of 62 members of Congress is asking House leaders to protect state medical marijuana policies and the patients and businesses that rely on them from federal enforcement agents and prosecutors.
"We respectfully request that you include language barring the Department of Justice from prosecuting those who comply with their state's medical marijuana laws," the lawmakers, led by Reps. Dana Rohrabacher (R-CA) and Earl Blumenauer (D-OR), wrote in a letter sent to the top Republican and Democrat on the House Appropriations Committee on Friday. "We believe such a policy is not only consistent with the wishes of a bipartisan majority of the members of the House, but also with the wishes of the American people."
Please visit Forbes to read the rest of this piece.
(Marijuana Moment's editor provides some content to Forbes via a temporary exclusive publishing license arrangement.)
Medical Marijuana Ban A "Disgrace," Congresswoman Tells Trump Veterans Chief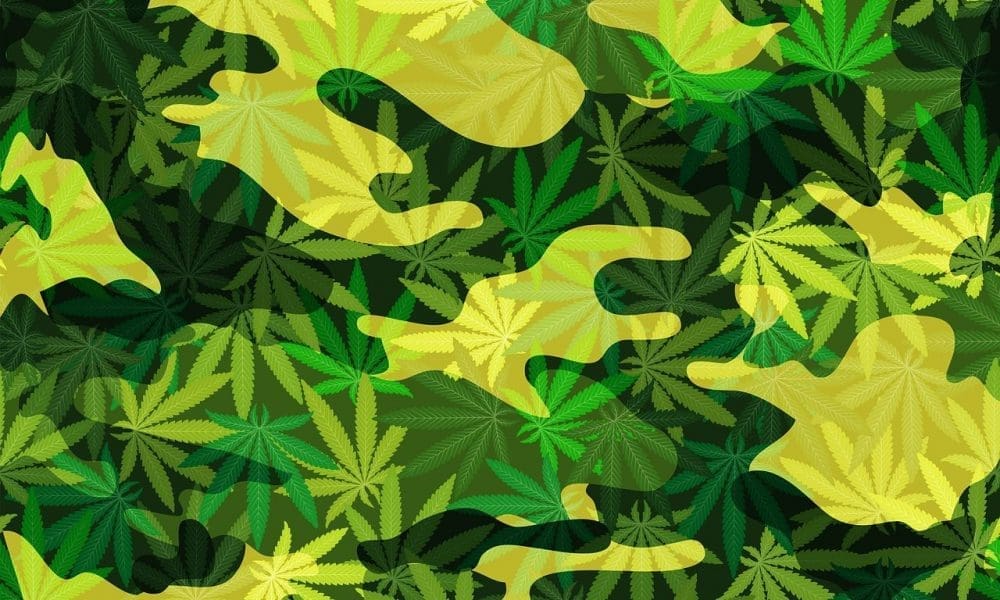 A congresswoman took a top Trump administration official to task over a policy that blocks military veterans from getting medical marijuana recommendations through the doctors that know them best, calling the federal government's stance "a shame and disgrace."
The U.S. Department of Veterans Affairs currently prohibits its physicians from filling out medical cannabis recommendations for veterans, even in states where it is legal.
"Coming from California, of course, you know we have a variety of dispensaries which make marijuana available to patients and veterans who use it for PTSD and chronic pain, and it works," Congresswoman Barbara Lee (D-CA) told VA Sec. David Shulkin on Thursday.
"So what's the problem?" she asked. "What's the federal statute that blocks the VA from doing this, and not letting physicians simply recommend cannabis to veterans who need it? And it's proven that it works."
In a series of public remarks over the course of the past year, Shulkin has repeatedly claimed that overarching federal law blocks VA from recommending or even participating in research on medical marijuana.
But advocates have pointed out that there is no federal statute blocking the VA from changing its own internal policies on medical cannabis recommendations.
During the exchange, Shulkin seemed to be unaware of the distinction between prescribing medical marijuana, which no doctor can do due to its Schedule I status, and simply recommending it, which is how patients get access in the 29 states that allow its legal use.
"Filling out a questionnaire, isn't that the step towards prescribing?" the secretary asked during the exchange with Lee, which took place at a hearing of the U.S. House Appropriations Subcommittee on Military Construction, Veterans Affairs and Related Agencies. "My understanding is federal law would not allow the physician to write the prescription, so I have to understand what the questionnaire would be in order to make a recommendation but not write a prescription."
"Could we show you that questionnaire, Mr. Secretary?" Lee asked. "Because veterans need this, it works, and it's a shame and disgrace that the VA is preventing this type of treatment that works."
"Absolutely," Shulkin replied. "I'd be glad to review that."
Marijuana Moment supporters on Patreon can view video of the exchange below:
Shulkin has the unilateral authority to rescind the internal ban and clear the way for VA doctors to recommend medical cannabis to veterans in states where it is legal, but he has repeatedly claimed that federal law — without citing a particular statute — blocks him from doing so.
In recent weeks, a number of prominent veterans advocacy organizations like the American Legion and Iraq and Afghanistan Veterans of America have stepped up the push for access to medical cannabis.
Veterans Groups Battle Medical Marijuana Ban On Capitol Hill