New Hampshire Marijuana Study Commission To Hold First Meeting
Controversial New Hampshire Marijuana Study Commission to Hold First Meeting Tuesday
Group will examine impacts of marijuana legalization, taxation, and regulation; advocates opposed creating the commission because it is overwhelmingly comprised of reform opponents
CONCORD, N.H. — On Tuesday, the inaugural meeting of New Hampshire's marijuana legalization study commission will take place in Concord. The commission, which was created by the passage of HB 215, is tasked with studying the potential impacts of legalizing, regulating, and taxing marijuana for adults' use.
The meeting is scheduled for 9 a.m. in Room 201 of the Legislative Office Building in Concord. Advocates will be there to observe and participate, despite the concerns they have raised regarding the make-up of the commission.
"This commission has a fantastic opportunity to learn what is really happening in states that have pioneered sensible marijuana regulations," said Matt Simon, New England political director for the Marijuana Policy Project. "Sadly, the commission includes staunch opponents of reform such as the Association of Chiefs of Police and New Futures, but supportive organizations such as the ACLU-NH were excluded in the language of the final bill. Additionally, none of the six legislators who were appointed to the commission has ever publicly expressed support for ending marijuana prohibition."
"Regardless of what this commission decides to recommend, most Granite Staters clearly recognize that marijuana is less harmful than alcohol, and they're ready for the state to start treating it that way," he said.
Eight states have enacted laws legalizing and regulating marijuana for adult use, including Massachusetts and Maine, all through ballot initiatives. A poll conducted by the University of New Hampshire Survey Center in April and May of 2017 found that 68% of Granite Staters support legalizing marijuana.
WHAT: First meeting of New Hampshire's marijuana legalization study commission
WHEN: Tuesday, October 17, at 9 a.m. ET
WHERE: Legislative Office Building Room 201, 33 N State St., Concord
WHO: Study Commission Members
Matt Simon, Marijuana Policy Project
# # #
The Marijuana Policy Project is the nation's largest marijuana policy organization. For more information, visit http://www.MarijuanaPolicy.org.
The above press release from the Marijuana Policy Project is reprinted with permission.
EPA Announces Review Of Pesticide Applications For Hemp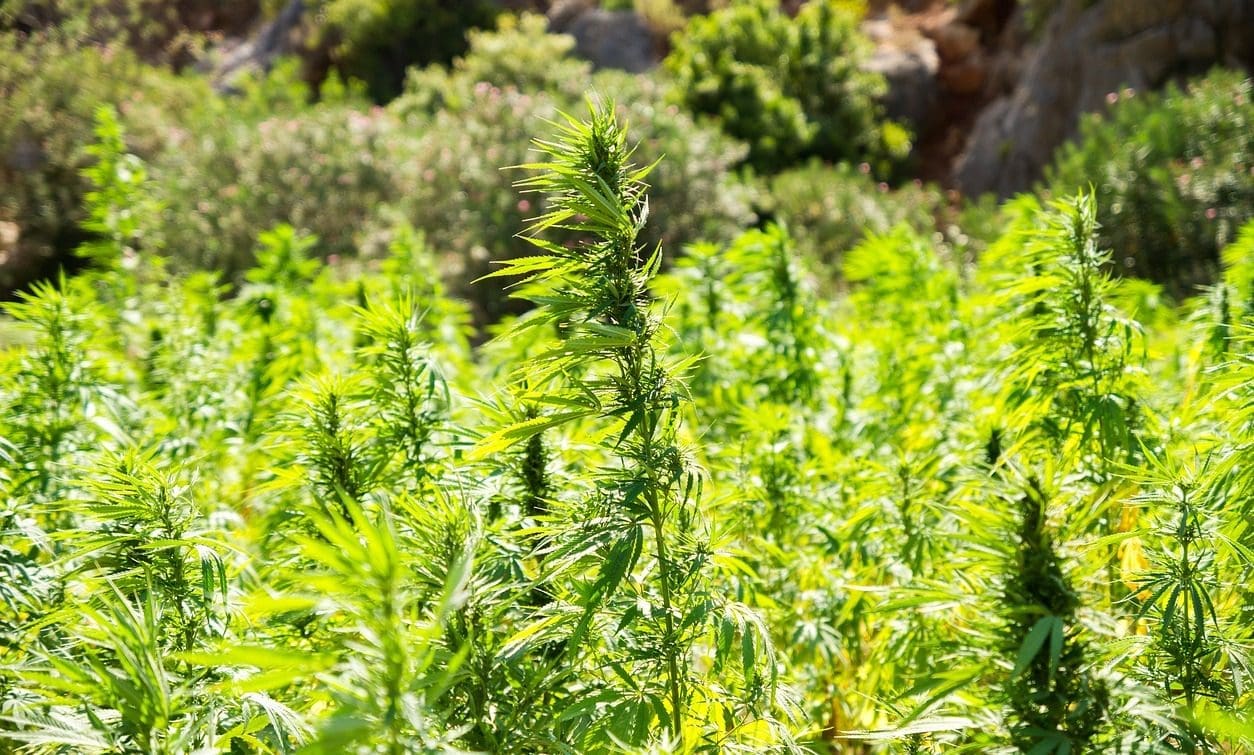 The Environment Protection Agency (EPA) announced on Wednesday that it is seeking public input on 10 pesticide applications for hemp.
While the crop and its derivatives were federally legalized under the 2018 Farm Bill, hemp farmers are still facing certain barriers as different agencies develop regulations. EPA's review of the pesticide applications, and its opening of a 30-day public comment period, represents a move toward lifting one of those barriers.
"EPA is taking the next step toward registering crop protection tools for hemp in time for use during the 2020 application and growing seasons," EPA Administrator Andrew Wheeler said in a press release. "We hope this transparent and public process will bring hemp farmers and researchers increased regulatory clarity in time for next growing season—something they have asked for since the passage of the 2018 Farm Bill and the legalization of commercial hemp."
The pesticides under consideration are already approved for use on other crops, but that approval does not yet extend to hemp. In a draft notice set to be published in the Federal Register, EPA said providing hemp farmers with this tool "will likely be essential to supporting the success of this industry going forward."
Though EPA is not required to open a public comment period on pesticide applications, it said it was doing so "because of the potential significant interest from the public in these initial applications and in furtherance of being completely transparent about these applications."
Wheeler made the announcement during the University of Kentucky's College of Agriculture farm day. A decision on the applications will be made by the year's end, EPA said.
.@EPA Asst Admin Dunn announced pesticide applications for hemp @UKAgriculture's field day. Farmers need every tool to increase yields & protect their crops from pests.

Under @EPAAWheeler, EPA is listening to hemp growers in Kentucky and around the US. https://t.co/Gz7o1BaG30 pic.twitter.com/KNDFjuwkNM

— Commissioner Quarles (@KYAgCommish) August 21, 2019
Senate Majority Leader Mitch McConnell (R-KY), who championed hemp's legalization late last year, cheered the EPA move in a tweet, calling it "an important step by the Trump Administration towards providing #Kentucky #hemp farmers the crop protection tools they need."
.@EPA's announcement today is an important step by the Trump Administration towards providing #Kentucky #hemp farmers the crop protection tools they need. Thank you @EPAChemSafety for visiting the Commonwealth and seeing firsthand Kentucky leads the nation with industrial hemp! https://t.co/zZsWpb7ads

— Senator McConnell Press (@McConnellPress) August 21, 2019
"As one of the original proponents of legalizing hemp, I've continued to advocate for the success and growth of this budding industry," Sen. Rand Paul (R-KY) said. "I'm glad to see EPA Administrator Wheeler taking comments on pesticide applications for hemp, and I'm excited this announcement is being made at the Hemp Production Field Day at UK."
Rep. James Comer (R-KY) added, "I commend EPA for recognizing the significance hemp has in our nation's agriculture economy, particularly in the state of Kentucky" and that the pesticide approvals will be "a tremendous help to our farmers."
While EPA has been less vocal about its efforts to develop hemp regulations in recent months than the U.S. Department of Agriculture and Food and Drug Administration, it has expressed interest in the crop. For example, the agency announced in March that it was providing a grant for research into hemp concrete.
An EPA representative said during a congressional hearing in July that due to the "strong economic forecasts for hemp production" post-hemp legalization, requests for pesticide approvals were increasing.
While the agency said it would be denying pesticide applications for marijuana as long as the plant is federally illegal, it said in 2017 that it would consider hemp applications because of the crop's tentative legal status for research purposes under an earlier 2014 version of the Farm Bill.
"Given the strong economic forecasts for hemp production in the United States, it comes as no surprise that we are beginning to see pesticide registrants intensify their interests in gaining crop protection approvals for use on hemp," Alexandra Dapolito Dunn, assistant administrator of EPA's Office of Chemical Safety and Pollution Prevention, said. "EPA is committed to helping hemp growers obtain the tools needed to support and increase commercial production."
"This step recognizes that innovation in pesticide use is critical to the success of our strong and vibrant agricultural sector," she said.
The EPA announcement comes two days after the National Credit Union Administration, another federal agency, formally clarified that credit unions can service hemp businesses—another signal that the federal government is supporting the industry's maturation.
Credit Unions Can Bank Hemp Businesses, Federal Agency Announces
Photo courtesy of Pixabay.
As Denver Post Guts Cannabist, Former Editor Ricardo Baca May Buy It
Marijuana Moment is republishing the following press release with the permission of Grasslands.
'I Am Absolutely Gutted':
As The Denver Post Cuts Staffing to Groundbreaking Marijuana News Vertical The Cannabist, Site's Founder and Original Editor Laments its Unjustified Collapse 
Once Considered Among the Hottest Brands in New Media, Industry-Leading Marijuana Journalism Site The Cannabist No Longer Has a Dedicated Staff After The Denver Post Lays Off One-Third of its Newsroom
DENVER, Colorado—April 27, 2018—Embattled Colorado newspaper The Denver Post is no longer staffing its groundbreaking, first-of-its-kind marijuana news vertical The Cannabist, newsroom leadership confirmed Friday—a decision that is surprising cannabis and journalism circles today.
The Cannabist was founded in 2013 by veteran journalist Ricardo Baca as the world's first adult-use cannabis market was about to launch in Colorado. As The Post's first-ever Marijuana Editor, Mr. Baca and his team created the site from scratch and developed a robust national readership that appreciated the unique vertical's journalism-first approach to covering the newly legal industry, the policy surrounding it and the culture that grew from legalization. Feature-length documentary Rolling Papers—a film "more about marijuana journalism than the big picture, and as such it's a worthwhile endeavor," wrote Chicago Sun-Times film critic Richard Roeper in his three-star review—documented both The Cannabist's debut and the 2014 world premiere of state-regulated legal marijuana sales.
As the site's founder and original editor-in-chief, journalist and thought leader Ricardo Baca was brokenhearted to hear the news.
"I am absolutely gutted today," says Mr. Baca, who founded Grasslands: A Journalism-Minded Agency in early 2017 after resigning from The Post, where he worked as a reporter, critic and editor for 15 years. "We were so lucky to know The Cannabist as we did, and The Denver Post was lucky that we caught this lightning in a bottle during those historic days. We avoided the blind, pro-legalization activism of publications like High Times, and we also were an objective news source to counter prohibitionist misinformation that had plagued so much of the mainstream media's irresponsible coverage of cannabis throughout the last eight decades.
"But it's devastating to have helped create a news and culture site that changed the way so many people, journalists included, talked about marijuana—and to watch it fall apart, especially now that legal cannabis is increasingly becoming the law of the land. Now more than ever, we need serious journalists covering these state-legal marijuana markets, but this trend is not encouraging, as we're also seeing staff reductions at the San Francisco Chronicle's Green State vertical and elsewhere. If The Post's most recent staff reduction broke my heart, which it unquestionably did, this news about The Cannabist losing its dedicated staff is thoroughly drubbing the rest of my internal organs with a meat tenderizer.
"These layoffs are putting The Cannabist on life support and destroying The Post's ability to comprehensively cover Colorado, and it is entirely to blame on Alden Global Capital, the black-hearted hedge fund that owns Digital First Media and 100 American newspapers, including The Post. These vulture capitalists are literally hated throughout Denver, and while everyone from Gov. John Hickenlooper and Mayor Michael Hancock stands in support of The Post, we need to continue to let Alden Global Capital know that they are not welcome in Colorado, and they need to sell The Denver Post to a more responsible owner who will finally curb this undemocratic bloodletting."
In less than two years under Mr. Baca's leadership, The Cannabist was luring more readers than veteran publication High Times' website, according to media-tracking organization comScore. In less than three years, Mr. Baca had grown the staff from just himself to a seven-person full-time team that included four editorial and three advertising employees.
But after Mr. Baca resigned from The Post in December 2016, the newspaper started making cuts to the vertical's staff, nixing the General Manager advertising position and reassigning the remaining two Cannabist-focused sales staff in early 2017. That December, The Cannabist's editorial staff was cut from four to three during a separate newsroom-wide staff reduction.
And in April 2018, after the newspaper's editor told newsroom staff that it would be laying off one-third of its editorial employees, two Cannabist staffers announced they were leaving for other opportunities; later that month, Cannabist editor-in-chief Alex Pasquariello was told the paper was cutting editorial staffing to the site and that his position no longer existed.
The Denver Post has been in the national news recently because of a historic staff reduction and the resulting editorial-page public revolt against the newspaper's hedge-fund ownership via a package of op-eds and columns. Mr. Baca returned to newsprint recently to pen one of the cover op-eds for The Post'sattention-grabbing opinion section.
Mr. Baca's agency Grasslands is in early discussions with Post leadership about potentially purchasing The Cannabist should they decide to sell it.
# # #
About Grasslands
Grasslands is a journalism-minded agency, helping clients in a variety of industries with informed public relations, thoughtful content marketing, contextual social media, top-notch thought leadership work, impactful newsletter campaigns and compelling event execution. The Content Team, led by 20-year newspaper veteran Ricardo Baca, has nearly 45 years of top-level journalism experience at outlets including The Denver Post, the Chicago Sun-Times, the Rocky Mountain News, The Daily Beast and elsewhere. The Public Relations Team, led by 20-year New York City agency veteran Shawna McGregor, has nearly 35 years of high-level communications experience with clients including People magazine, IKEA North America, K12 Inc. and the American Wind Energy Association. Join the Grasslands conversation on Facebook, Twitter and Instagram.
Oregon Marijuana Stores Score 100% In Youth Sales Sting Operation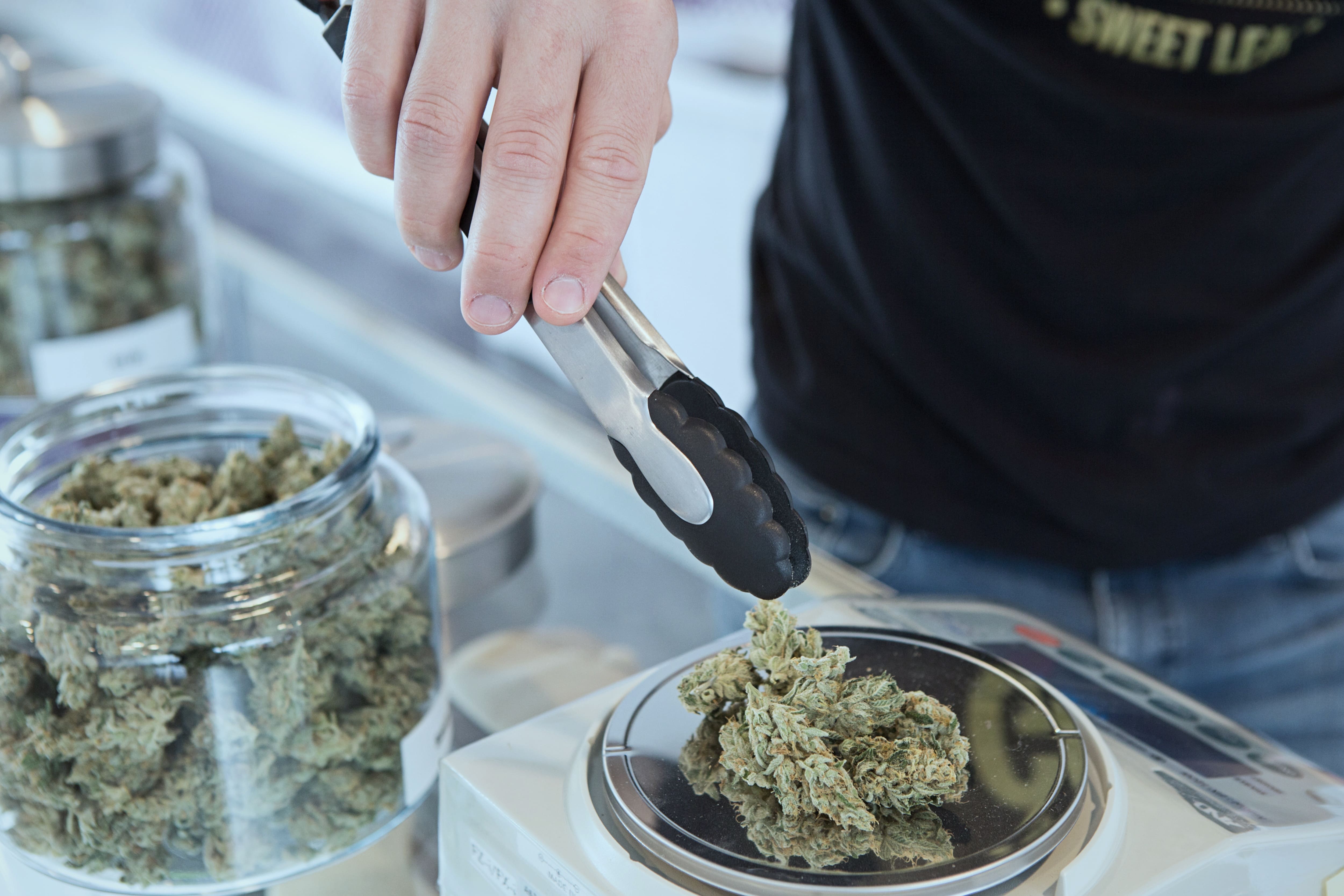 The following is a press release from the Oregon Liquor Control Commission.
OLCC Launches Marijuana Retailer Minor Decoy Checks
Bend Licensees Pass OLCC Check for Sales to Minors
Portland, OR – The Oregon Liquor Control Commission has conducted the first of its statewide minor decoy operations to determine if marijuana license retailers are complying with state laws and OLCC regulations ensuring minors aren't able to enter the business to purchase marijuana products.
On December 19, 2017 OLCC marijuana inspectors visited 20 marijuana retailers in central Oregon, and all of the 20 businesses visited in Bend and La Pine passed a check for prohibiting sales to a minor volunteer.
"That our licensed retailers in central Oregon scored 100 percent on refusal to sell marijuana to a minor is a sign that this segment of our regulated industry understands the importance of compliance," said Steve Marks, Executive Director of the OLCC. "As we continue these checks I hope that these results will be reflected across the state."
Sale of marijuana products to anyone under the age of 21 is a violation that for a first offense could result in a 10 to 30 day license suspension, or a fine of $1650, depending on whether or not the sale is intentional. Failure by a marijuana licensee, or its employee, to check a customer's identification before the attempted purchase of a marijuana product is a violation that could result in a seven (7) day license suspension or a fine more than $1100.
During the sales checks, a minor volunteer attempts to enter a licensed marijuana retailer and/or purchase marijuana products from a licensed business to see if staff are checking ID's correctly and refusing entry to anyone under 21. Commission inspectors supervise the minor volunteers. The volunteers carry their own legal ID that identifies them as under 21 and do not disguise their age or lie to encourage the sale of marijuana.
The Oregon Driver license for a minor carries a red border around the picture with the words "Minor Until" followed by the date of his/her 21st birthday.
The OLCC tests licensed marijuana businesses throughout the year, with each licensed retailer receiving a minimum of one visit per year. The OLCC offers a free training course on how to check ID's and identify false identification.
"This is part of our stepped up compliance and enforcement activity," said Marks. "We're working to make sure that all segments of our regulated market are living up to the requirements of their license, and the expectations Oregonians have that they will act responsibly and follow the law."
###
To see a list of marijuana retailers that were included in the sting operation, go here.