Oregon Lawmakers Weigh Bill Allowing Marijuana Lounges And Cannabis Business Tours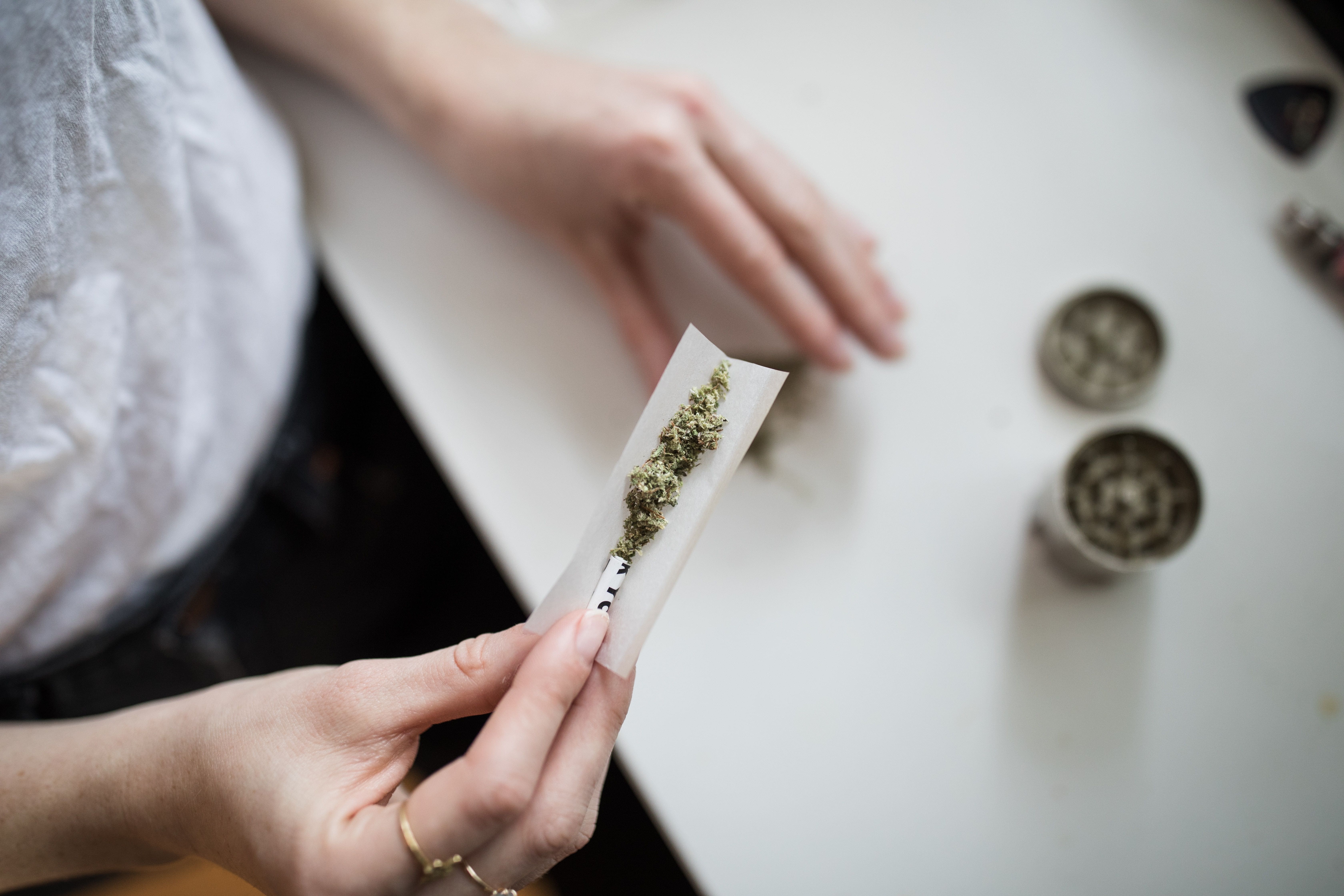 An Oregon Senate committee will hold a Thursday hearing on legislation to allow the social consumption of marijuana at licensed lounges and events. If enacted, the bill would also let cannabis producers lead public tours of their facilities.
Oregonians voted in 2014 to legalize marijuana, but the existing law's prohibition of public use and lack of spaces for consumption have been a missing piece of the legal cannabis puzzle for advocates. A political action group called the New Revenue Coalition (NRC) is pushing to make those changes this year.
"Unless you own your own home, chances are your lease agreement forbids you to consume cannabis," Sam Chapman, NRC's legislative director, told Marijuana Moment. "This disproportionately affects renters, people of low economic status, cannabis patients that might be living in federal housing and people of color. We see this as a social justice and equity bill that is allowing for the public accommodation of cannabis and cannabis consumers."
The bill up for a hearing, S.B. 639, would authorize the Oregon Liquor Control Commission (OLCC) to regulate the consumption and sale of marijuana items at temporary events, including licensure of the venues where those events are held. It would also allow for consumption and sale of marijuana items at speciality lounges, as well as delivery of marijuana products to consumers.
Und the legislation, producers and processors of cannabis would also be allowed to offer tours of their facilities in much the same way that Oregon's wineries and craft breweries already can. The events, lounges and tours contemplated by the proposal could not take place within 1,000 feet of schools.
The Senate Committee on Business and General Government will take testimony on the bill, with a possible vote coming at the end of the meeting.
Chapman said the Coalition is working on an amendment that would will allow the OLCC to use pre-tax distribution funds to offset whatever additional costs the licenses will create.
"That's going to be our way to make sure we don't get a huge fiscal statement attached to it," Chapman said. "We're trying to shorten the process as much as possible and make it pretty straightforward to move out of committee and in theory to the Senate floor and then to the House chamber"
Testimony has already been submitted in advance of Thursday's meeting:
"I no longer own my home and now live in section 8 apartment. The federal government does not allow any cannabis consumption of any kind on the premises," wrote a patient named Charlotte, who said she is blind in her left eye due to advanced glaucoma. "I have no place to consume. In other words, the Oregon Legislature and OLCC have effectively shut me out of the medical program and assured me of losing the sight in my right eye as well as the left so I hope you are all happy now."
"A place to gather and consume would be so welcome yet even though Portland has a bar on every corner we cannabis users are left out just like always so for all intents and purposes it may as well still be illegal because there are many others like me who suffer daily because of your rules," she pleaded in her testimony. "Please pass something approving public consumption and stop punishing us."
Michael Bachara, a member of Oregon NORML, said that the current prohibition on places to use cannabis socially impacts tourists as well as residents who rent.
"Consumption of cannabis in public is illegal, yet tourists and patients and adults that rent rather than own their homes have the right to purchase and possess cannabis but no space they can legally consume," he wrote. "Enforcement of public consumption laws disproportionately targets the poor and people of color… In the end, social consumption lounges would also attract more tourists to Oregon and allow for promotion of our local craft producers."
Chapman, of NRC, said he's feeling confident in the bill's success.
"Most legislatures are receptive to the fact that the status quo is a privileged legalization that really only benefits those who can afford to own their own homes," he said. "The social justice aspect is really resonating with people."
Most Oregon Voters Favor Legalizing Psilocybin Mushrooms For Medical Use, Poll Finds
An earlier version of this story incorrectly attributed Charlotte's testimony to Oregon NORML Executive Director Madeline Martinez because of how it appears on the state legislature's website.