Oklahoma GOP Leaders Urge Voters To Reject Marijuana Legalization Measure On Ballot Next Week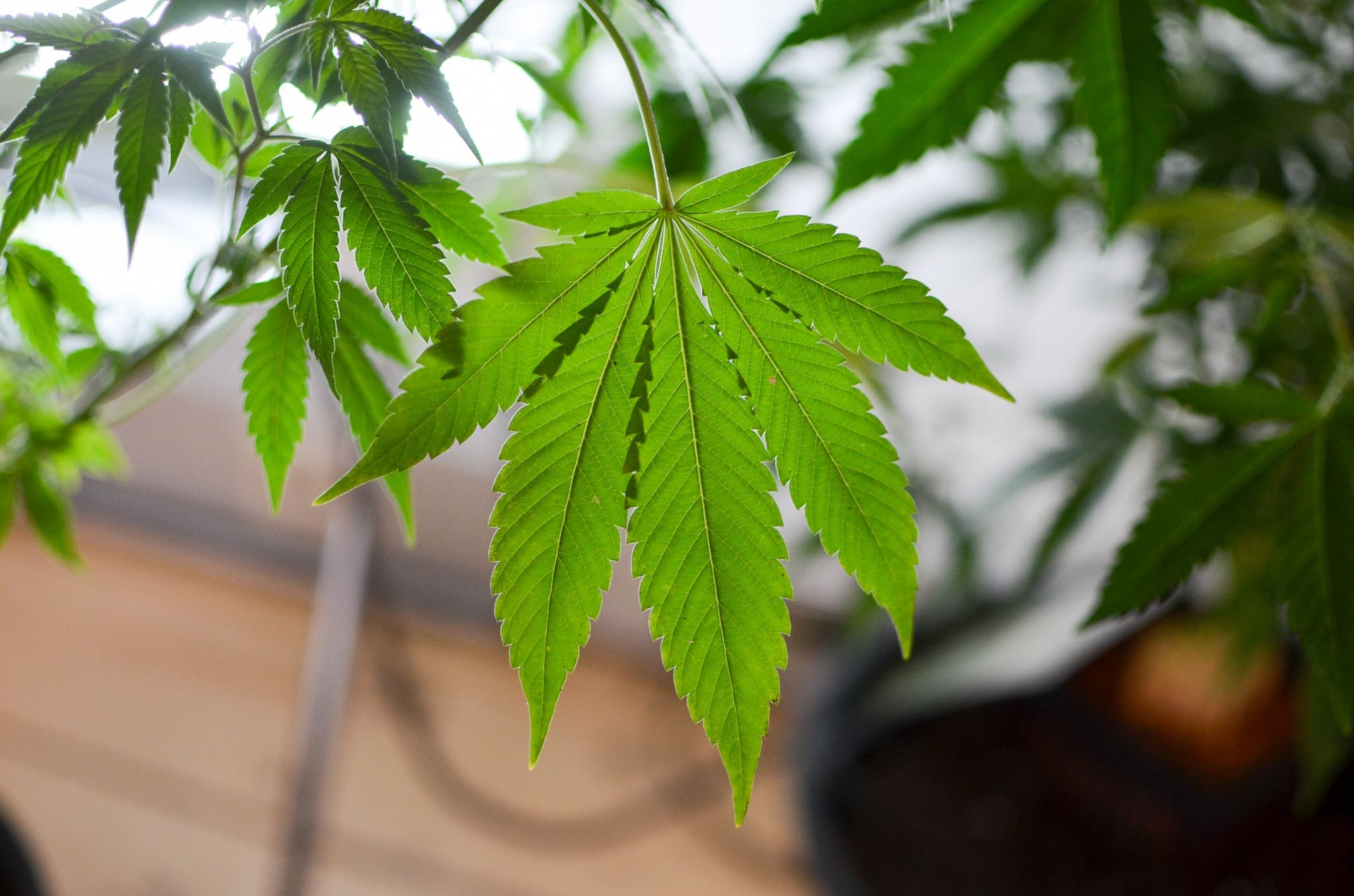 The Oklahoma Republican Party is encouraging its members to reject a state cannabis legalization ballot measure set for a special election next week, calling the proposal "a cornucopia that provides only delights for the marijuana user to the detriment of other citizens."
"We encourage you to get out the vote on March 7th and ask you to vote NO on SQ 820," party leaders wrote in a letter on Monday to GOP members statewide.
Two of the group's biggest problems with the legalization initiative are a provision that would allow renters to consume cannabis on a landlord's property and, "second, and much more importantly," a disallowance of evidence of marijuana use in child custody cases.
"Under SQ 820, courts would not be allowed to test for marijuana use," the letter says, "and would in fact not be allowed to consider use when determining the best interests of a child."
As for renters, landlords could not prohibit tenants from legally possessing or consuming cannabis, except by smoking.
The call to action comes as Oklahoma legalization advocates have been gearing up their own get-out-the-vote effort, launching TV ads and door-knocking campaign earlier this month.
While the Republican Party's State Committee as a whole did not vote on a public position on the legalization measure, the OKGOP letter says, the party's Central Committee voted unanimously to oppose the reform.
"We do not take this position lightly," party leadership wrote, "and we take it on this rare occasion because the danger to our children and communities is too significant to sit on the sidelines."
.@officialOKGOP central committee unanimously voted to urge Republicans to vote No on #SQ820

"In reality, SQ 820 is a cornucopia that provides only delights for the marijuana user to the detriment of other citizens."#OkPol pic.twitter.com/GGyiBiAWDh

— Reese Gorman (@reesejgorman) February 27, 2023
The GOP leaders said that claims about cannabis legalization's revenue generating potential do "nothing to persuade us."
"The costs on families, schools, and communities go beyond any generous estimated revenue the state might receive," they argued.
Here's what the cannabis legalization initiative would achieve: 
The measure would allow adults 21 and older to purchase and possess up to one ounce of cannabis, grow up to six mature plants and six seedings for personal use. The current Oklahoma Medical Marijuana Authority would be responsible for regulating the program and issuing cannabis business licenses.
A 15 percent excise tax would be imposed on adult-use marijuana products, with revenue going to an "Oklahoma Marijuana Revenue Trust Fund."
The funds would first cover the cost of administrating the program and the rest would be divided between municipalities where the sales occurred (10 percent), the State Judicial Revolving Fund (10 percent), the general fund (30 percent), public education grants (30 percent) and grants for programs involved in substance misuse treatment and prevention (20 percent).
People serving in prison for activity made legal under the measure could "file a petition for resentencing, reversal of conviction and dismissal of case, or modification of judgment and sentence." Those who've already served their sentence for such a conviction could also petition the courts for expungement.
The same day as the new GOP letter, Oklahoma's senior U.S. Sen. James Lankford (R) tweeted his own message urging voters to oppose SQ 820. The state, he claimed, already "has seen marijuana use skyrocket, hurting our communities and families."
Oklahoma has seen marijuana use skyrocket, hurting our communities and families.  Protect our kids by voting NO on March 7 on State Question 820 to protect our state from a dramatic increase of Marijuana sales.

— James Lankford (@jameslankford) February 27, 2023
Lankford has been a consistent critic of Oklahoma's allowance of medical cannabis, a legal change that voters approved in 2018. While giving a speech on the floor of the U.S. Senate last year, he mocked his state's marijuana law.
"We're a state that has medical marijuana laws," the senator said. "You have to have a medical prescription from a doctor to be able to get it. So you know how you get it? The medical marijuana place actually has a doctor that you can just call that'll write a script to you that'll write it for no matter what."
"You could say, 'My left toe hurts every other Thursday,'" he continued, "and they would say, 'Great, that's a medical condition.'"
Prior to the 2018 vote, Lankford also appeared in a TV ad against his state's medical cannabis ballot measure and said in an interview that "marijuana is not used for anyone on chronic pain other than just getting high and to escape from the pain."
Lankford has also been one of the few members of the U.S. Senate to consistently and proactively voice opposition to cannabis reform. He's repeatedly tried to gut a congressional spending provision, for example, that protects state medical marijuana programs from U.S. Justice Department interference.
He also vocally opposed cannabis banking protections being added to COVID relief legislation in 2020. The protections failed to make it into the final bill.
Others who've recently weighed in on SQ 820 include political operative Kris Masterman, who previously supported two competing cannabis initiatives that failed to make it to the ballot, and a pair of advocates from the Last Prisoner Project who recently praised the proposal for centering criminal justice reforms in a Marijuana Moment op-ed.
Gov. Kevin Stitt (R), for his part, opposes adult-use legalization, although he did say last year that he thinks the federal government should end prohibition to "solve a lot of issues from all these different states" that have legalized cannabis. Stitt also said last year that he thought Oklahoma voters were misled into approving an the state's medical marijuana legalization initiative.
The Yes on 820 campaign estimates that broader adult-use legalization could bring the state $434 million in tax revenue between 2024 and 2028.
Oklahoma House Committee Approves Psilocybin Bill Protecting Patients From Prosecution And Promoting Research
Photo courtesy of Philip Steffan