Ohio Senate Votes To Expand Marijuana Decriminalization To Cover 200 Grams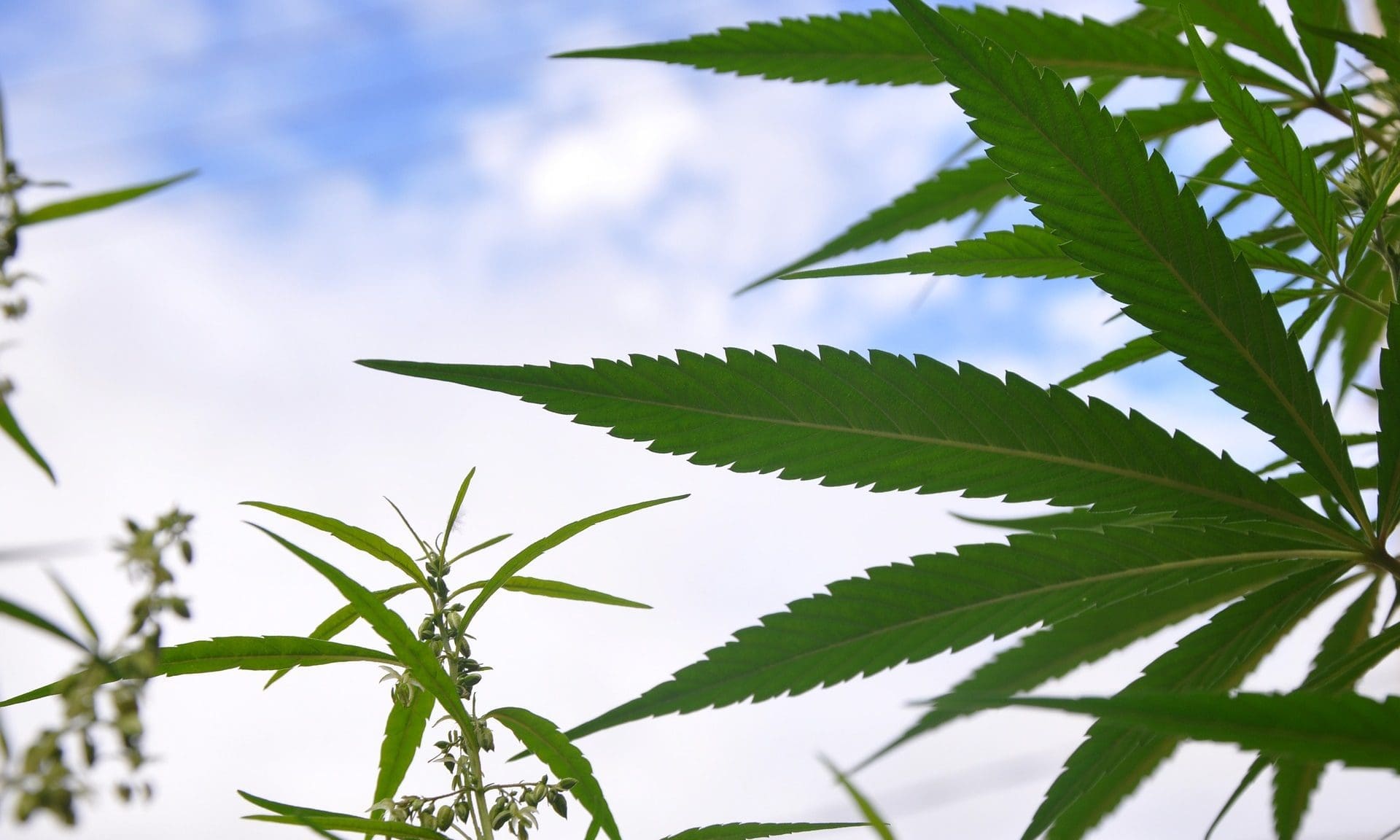 The Ohio Senate has approved a bill to double the amount of marijuana that is decriminalized in the state and reduce criminal penalties for many other drug crimes.
Following months of delays due to the coronavirus pandemic, the measure cleared both a committee and the full body on Tuesday. The floor vote was 24–5.
While possession of small amounts of cannabis would still be illegal in Ohio, people caught with up to 200 grams of marijuana (about seven ounces) would face no arrest or jail time under the measure, SB 3. Instead, they'd receive a civil citation and pay a fine of $150.
"Among other criminal justice changes, SB 3 would reduce the sentences for several marijuana offenses, including by doubling the amount of marijuana that is decriminalized," Karen O'Keefe, the Marijuana Policy Project's director of state policies, told Marijuana Moment.
Existing Ohio law already classifies possession of up to 100 grams (about 3.5 ounces) of marijuana as a "minor misdemeanor." Offenses are penalized with citations and civil fines of $150. By law, officers are only supposed to arrest people for cannabis if they refuse to provide identification, won't sign the citation or pose a health and safety risk, but critics note that those exceptions open the door to discriminatory police enforcement.
Under SB 3, simple possession would remain a minor misdemeanor, but the qualifying limits would increase. In addition to the new 200 gram cap for marijuana flower, the limit on hash would rise from 5 grams to 10 grams.
The bill states that citations for those offenses would not constitute a criminal record or need to be reported on "any inquiries contained in any application for employment, license, or other right or privilege."
Anything over the decriminalized amount limits would still incur criminal penalties, such as arrest, possible jail time and a criminal record. SB 3 would, however, downgrade the criminal designations for greater amounts of cannabis.
For flower, 200 grams to 400 grams would be a fourth-degree misdemeanor under the bill, while 400 to 1,000 grams would be a first-degree misdemeanor. For hash, 10 grams to 20 grams would qualify as a fourth-degree misdemeanor, and 20 grams to 50 grams would be a first-degree misdemeanor.
Possession of other drugs would see downgrades under the bill, too, lessening many felony charges to misdemeanors. Judges in some circumstances would be able to pause criminal cases or even dismiss them entirely for defendants who complete drug treatment programs.
"We believe that we have found the appropriate mark in the sand," one of the bill's co-sponsors, state Sen. Sean O'Brien (D), told The Columbus Dispatch a day before the vote.
"I think the overarching goal of the bill is to take small amounts of possession that are clearly for personal use and make that a misdemeanor," Senate President Larry Obhof (R) said. "That's really been one of the bigger sticking points over the last year as we've considered this. What is really the right amount for personal use versus at what number do we then say, 'You're not really using this. You're a trafficker.' We're trying to work that out."
O'Keefe at Marijuana Policy Project applauded the Senate's passage of the bill Tuesday but lamented that lawmakers still see cannabis as a police matter at all.
"While these are welcome reforms, Ohio lawmakers should listen to their constituents and legalize marijuana," she told Marijuana Moment. "There is no need for any police-civilian interaction around simple possession of marijuana. Issuing fines for cannabis possession wastes governmental resources and opens the door to unequal policing and abusive encounters. Ohio should follow Michigan's lead and legalize, regulate, and tax marijuana for adults."
Advocates at the beginning of the year intended to put legalization on Ohio's ballot this November, filing a formal initiative proposal in early March. The effort stalled, however, as the COVID-19 outbreak and resulting social distancing measures made signature gathering all but impossible.
Another group of activists, working to put marijuana decriminalization measures on 14 municipal ballots in Ohio, asked the U.S. Supreme Court to force state officials to allow electronic signature gathering during the pandemic, but the justices did not take up the case.
Ohio voters in 2015 roundly rejected a push to legalize marijuana for adult use, but some think that's a poor indicator of the state's interest in legalizing commercial cannabis. The 2015 measure drew criticism at the time even from traditional allies of reform, many of whom criticized the proposal's licensing provisions that would give a near monopoly on cultivation to the same investors who had funded the ballot initiative.
"Ohio has once again shown that it is committed to bipartisan solutions to the state's greatest problems, serving as an example for the rest of the country." @holly_harris on the passage of Senate Bill 3 out of the Senate Judiciary Committee. https://t.co/FsgkLYa1sK

— Justice Action Network (@USJusticeAction) June 30, 2020
Despite the slow progress on cannabis reform represented by Senate Bill 3, criminal justice reform advocates praised the bill's passage by the Senate as a timely response to the issues facing American communities today. Holly Harris, executive director of the Justice Action Network, said the measure "was not written in this moment, but it is the rare bill that is truly meeting the moment."
"It will help reduce the prison population, leaving far fewer people at risk during the COVID-19 pandemic," Harris said. "It will save up to $75 million in critical taxpayer dollars as the state deals with a fiscal crisis, and it will eliminate unnecessary interactions with the criminal justice system for minor drug offenses as we work to improve relationships between law enforcement and the communities they serve."
Colorado Governor Signs Marijuana Social Equity Bill Letting Him Expedite Possession Pardons
Photo courtesy of Max Pixel