Ohio Police Plan To Ignore Marijuana Ballot Measure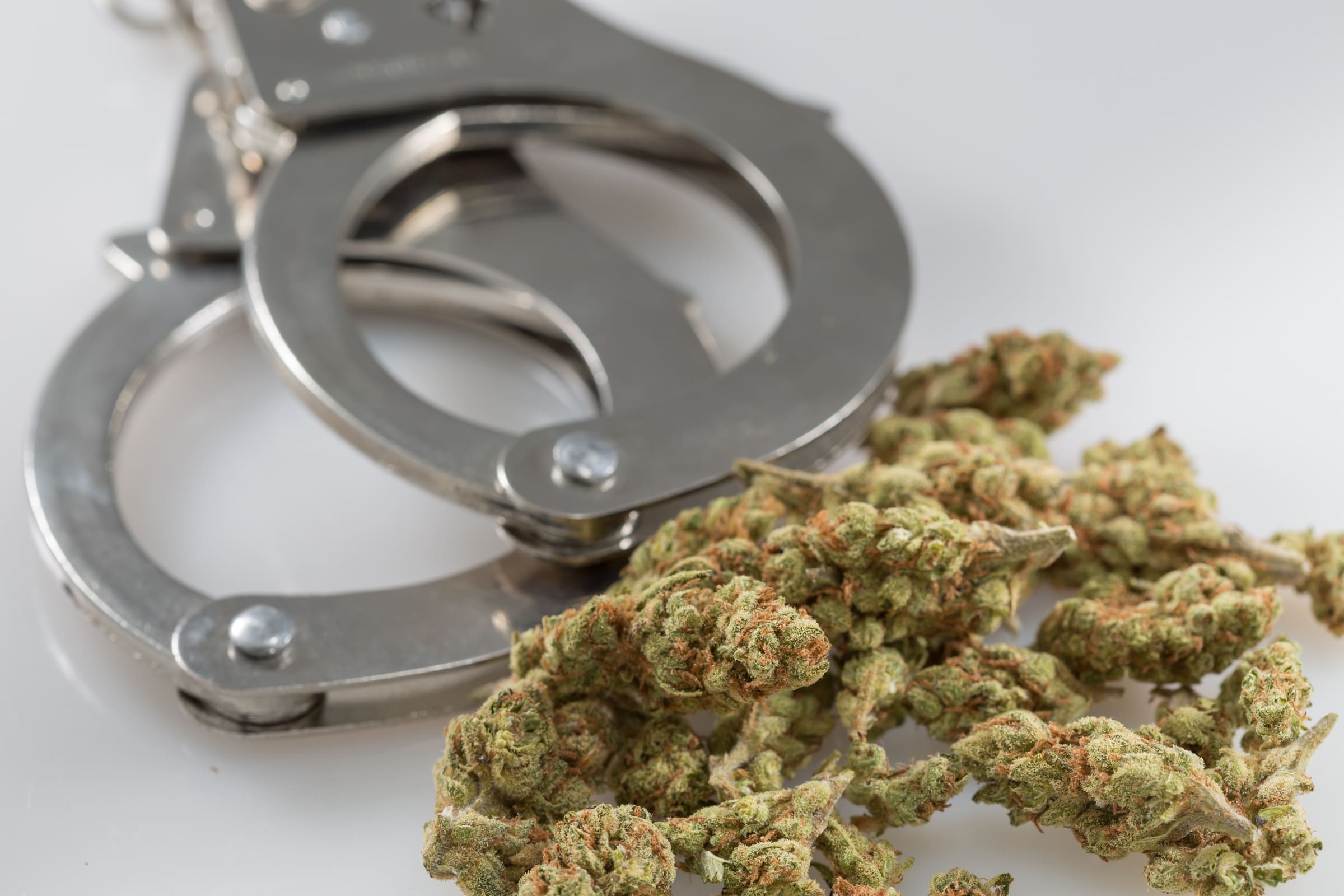 Even if voters in a Cincinnati enclave approve a local marijuana depenalization measure this fall, the city's police chief has promised to continue arresting and charging cannabis consumers with misdemeanors under state law, which will remain unchanged.
Norwood, Ohio is a city of about 20,000 people located entirely within the city limits of much-larger Cincinnati in Hamilton County.
On Monday, the Hamilton County Board of Elections announced a ballot measure that would eliminate all criminal penalties for possession of 200 grams or less of marijuana will appear on Norwood voters' ballots in November after activists collected a sufficient number of signatures to qualify the measure.
Simple possession of marijuana in Ohio is currently a misdemeanor, punishable by a $150 fine. Possession of between 100 and 200 grams is a misdemeanor that carries penalties of no more than 30 days in jail and a $250 fine. The ballot initiative would remove all such fines and penalties under city code.
But even if Norwood voters approve the measure, Norwood police will continue to make marijuana arrests as before, police Chief William Kramer told the Cincinnati Enquirer, and charge offenders under the harsher state law.
"This [ballot initiative] deals with Norwood's codified ordinance and doesn't have anything to do with state law," Kramer told the newspaper. "We really wouldn't change how we do things. We would simply, from the very beginning, charge them under state code."
Kramer's intransigence comes despite a steady march towards relaxed marijuana laws in Ohio and across the country.
State lawmakers in Ohio legalized medical cannabis in 2016. Patients are due to access cannabis in retail dispensaries in the coming months. And activists are considering pursuing a statewide 2019 ballot measure that would legalize recreational marijuana statewide
And other police forces in cities in Ohio and across the country are taking a more relaxed stance towards marijuana possession.
According to NORML, more than 50 local governments in 12 states have either fully or partially decriminalized "minor cannabis possession offenses."
This includes the following cities in Ohio: Athens, Bellaire, Logan, Newark, Roseville and Toledo. Of these, Toledo, at about 278,000 people, is by far the largest in the state.
Meanwhile, voters in additional Ohio cities like Fremont, Nelsonville and Oregon might have the chance to vote on cannabis depenalization measures in November as well.
However, state lawmakers as well as law enforcement elsewhere in the U.S. have found ways to scotch local plans to decriminalize marijuana possession and re-prioritize police practices.
Twelve out of the 61 police jurisdictions in Harris County, Texas—where police can refer marijuana offenders to a diversion program rather than the criminal justice system—have so far declined to participate, the Houston Chronicle reported.
And in Tennessee, where city councils in both Memphis and Nashville passed decriminalization laws, Republican state lawmakers responded with their own bill, signed into law by Gov. Bill Haslam, that repealed both local decriminalization measures.
Back in Norwood, a 2016 proposal to relax enforcement of marijuana crimes was rejected by the Board of Elections, after the agency's chairman said that proponent Sensible Norwood's proposal went too far in prohibiting police from referring marijuana offenders to state courts.
That led to this year's slightly watered-down proposal—which, as Chief Kramer is demonstrating, may be too weak to be obeyed.