Newly Elected House Democratic Leader Says Marijuana Is 'Opportunity For Common Ground' Under GOP Control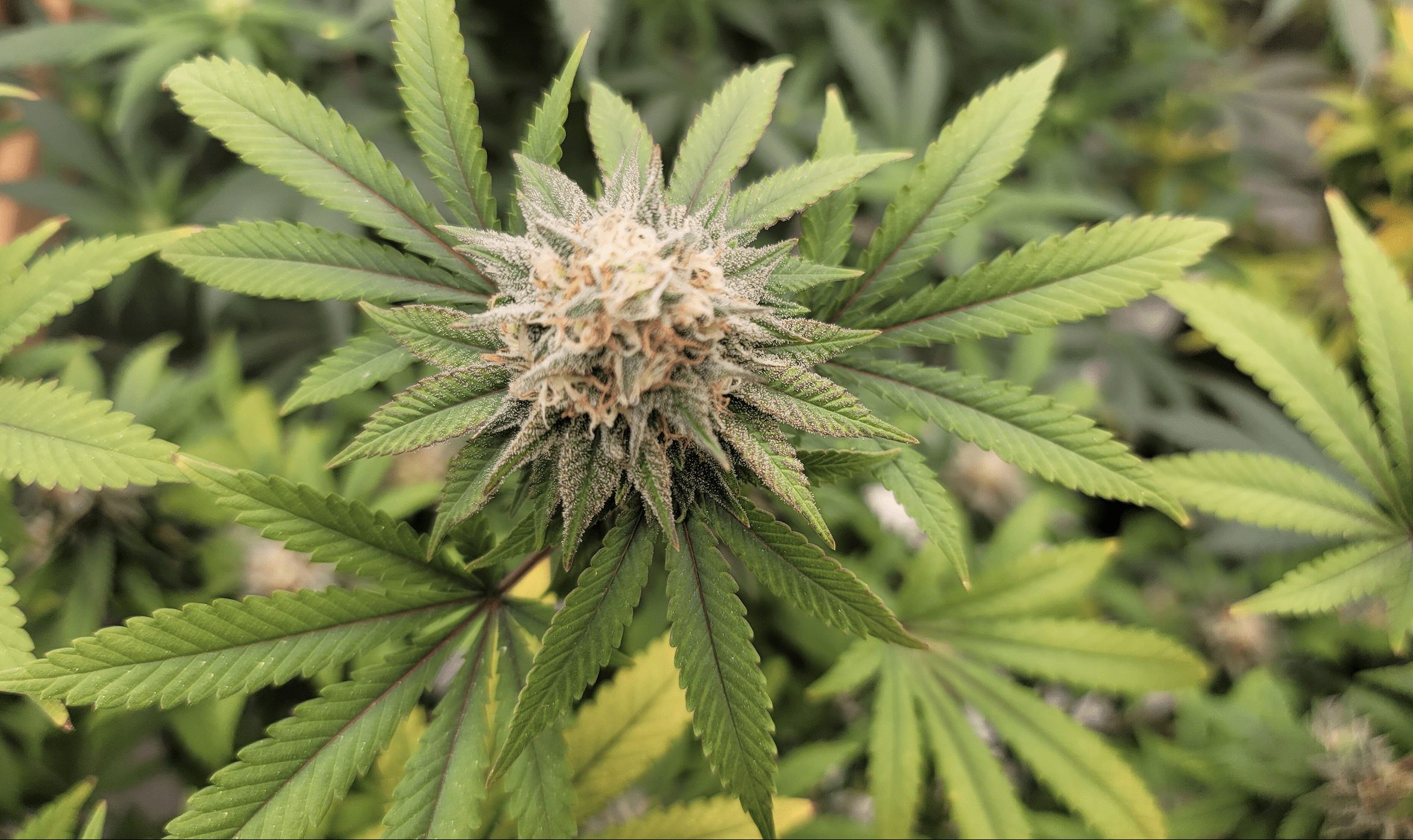 The newly elected House Democratic leader says marijuana reform is one policy area where he believes there can be further bipartisan progress in the next Congress, even with Republicans in the majority.
Rep. Hakeem Jeffries (D-NY) discussed his vision for the 118th Congress during an appearance on ABC News's "This Week with George Stephanopoulos" on Sunday. He was asked where he saw opportunities for "bipartisan compromise" and proactively brought up marijuana reform.
The congressman, whose colleagues recently voted to make him House minority leader, cited his work with Rep. Dave Joyce (R-OH) in introducing the Preparing Regulators Effectively for a Post-Prohibition Adult-Use Regulated Environment Act (PREPARE) Act this year, which he said is meant to "prepare the federal government to move toward the legalization of cannabis, which state after state—blue states and red states and purple states all across America—are doing."
"There is an opportunity for common ground," he said, adding that he also "worked with the Trump administration in the past on criminal justice reform" like the First Step Act.
Modest marijuana reform, as well as issues like infrastructure and trade policy, are "foundational things that hopefully we can build upon as we look to the future," Jeffries said.
Of course, the path forward for any legislation in the next Congress under Republican control will also need sign-off from GOP leadership, and the congressman nominated by his party to become speaker, Rep. Kevin McCarthy (R-CA), has been hostile to most cannabis proposals—except that he's supported a bipartisan marijuana banking bill.
Theoretically, if Congress passes a package of modest reforms like banking and expungements as they're working to do during the lame duck session, that could set Jeffries up to engage in negotiations and reach compromises on additional legislation next year.
Last year, Jeffries and Reps. Ayanna Pressley (D-MA) and Cori Bush (D-MO) also introduced the Fair and Independent Experts in Clemency (FIX Clemency) Act that's aimed at streamlining the presidential clemency process, with supporters arguing that it could help address mass incarceration that's been driven by punitive policies like the war on drugs.
In general, advocates feel that a divided Congress with Republicans in control of the House still leaves opportunities to advance some more modest marijuana legislation, but it's unclear what that might look like, adding urgency for action during the final weeks of the lame duck session.
Last month, congressional lawmakers held a hearing to discuss federal marijuana legalization and state cannabis developments, hearing testimony from a panel of broadly pro-reform advocates.
The chairman of the subcommittee that held that hearing also said that he will soon be introducing a bill aimed at protecting federal workers from being denied security clearances over marijuana.
Sen. Jacky Rosen (D-NV) filed a bill last month that would allow state-legal marijuana businesses to access certain federal Small Business Administration (SBA) loans and services that are available to companies in any other industry.
These are a few examples of reform legislation that could be pursued along potentially bipartisan lines next Congress.
Meanwhile, President Joe Biden officially signed a marijuana research bill into law last week, making history by enacting the first piece of standalone federal cannabis reform legislation in U.S. history.
New Jersey Lawmakers Approve Marijuana Banking Protections Bill As Congress Prepares To Act
Photo courtesy of Mike Latimer.