New York Senate And Assembly Include Marijuana Legalization In Budget Proposals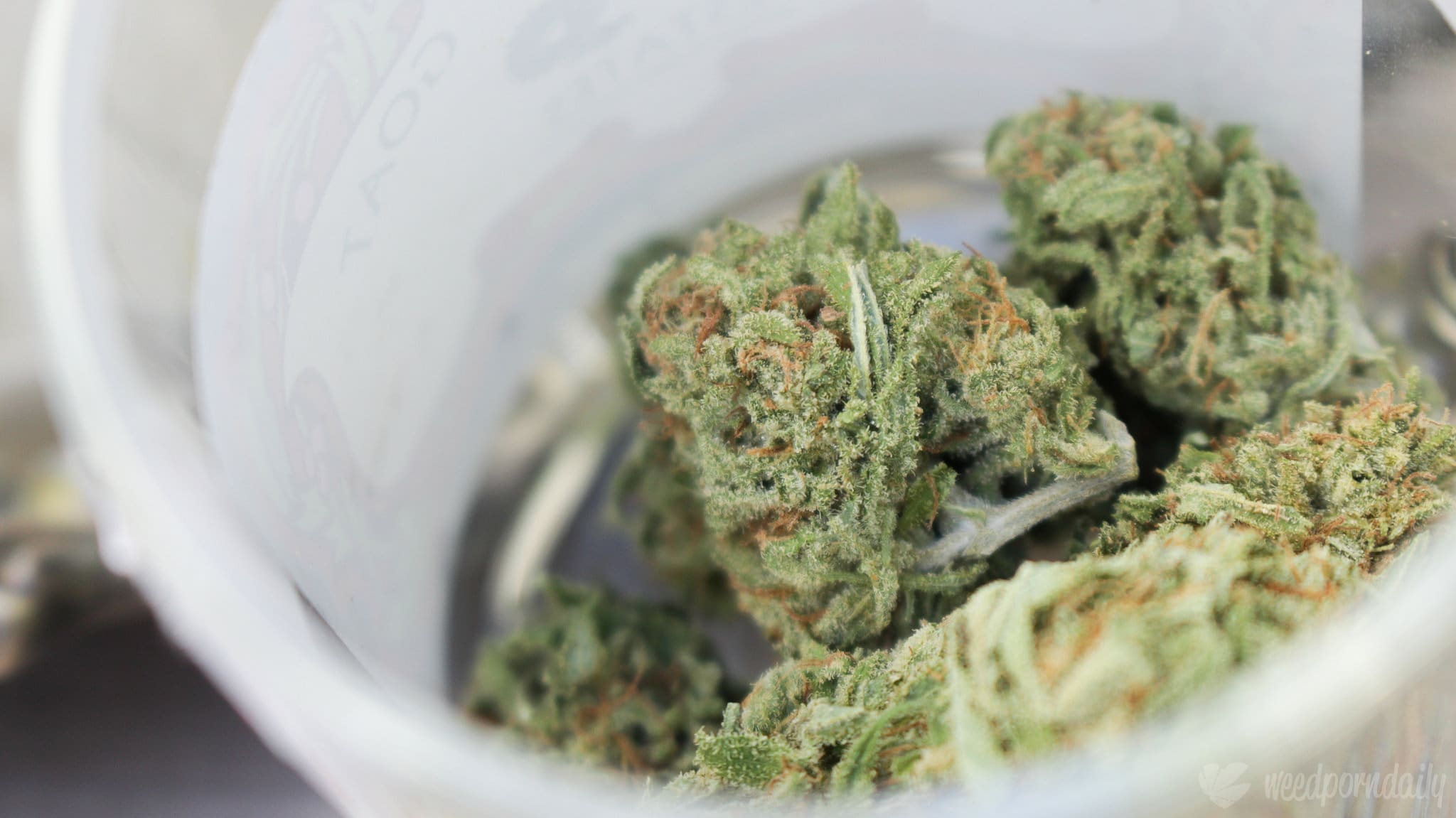 Both the New York Senate and Assembly included marijuana legalization language in annual budget legislation released on Tuesday.
But while the Senate recommended certain modifications to the legal cannabis proposal first introduced by Gov. Andrew Cuomo (D), the Assembly's resolution seemed to approach the issue with less urgency.
That said, the Assembly did stipulate that legalization legislation should "provide for personal cultivation" of marijuana. That stands in contrast to the governor's proposal, which bans home growing of recreational cannabis in line with the wishes of a New York-based medical cannabis industry association as detailed in a memo that Marijuana Moment obtained through a public records request.
Overall, the language around cannabis policy in the new budget bills is of particular interest to legalization advocates, as the governor has recently said he's "no longer confident" the idea will make it into final spending legislation that must be signed by an April 1 deadline.
On the Senate side, though, the idea still seems to be alive. The chamber said it "generally supports" legalization and outlined a series of amendments the chamber's leaders want to be included.
For example, the Senate said legalization legislation should grant the body authority to approve executive appointees to the state's adult-use regulatory committee. It also wants to reduce criminal penalties for future marijuana offenses, expand expungement provisions and reduce tax rates for retail cannabis sales.
The Senate is also calling for marijuana tax revenue to be allocated to "fund public education, job training, reentry services, drug treatment and prevention programs, community-based supportive services, improvements to the Metropolitan Transportation Authority (MTA) and to expand training for state and local law enforcement to maintain road safety."
"The Senate will work to make sure that the good-paying jobs in the medical marijuana field will continue to be protected and will flourish as the adult use program is established and expanded," the resolution states. "The Senate believes that it is critically important that revenue generated from legalization support communities that have been disproportionately impacted by enforcement of prior marijuana policies."
However, Senate President Andrea Stewart-Cousins (D) said last month "I don't think [legalization] will be in the budget" that ultimately gets sent to Cuomo's desk and that the chamber wants "to make sure we get it right."
Over in the Assembly, meanwhile, a separate budget resolution also lists priorities for cannabis legalization. But the language suggests that its inclusion in the final budget is even less of a given.
Instead, the chamber "proposes to continue discussion with the Executive and the Senate to provide for the regulation of hemp-derived cannabis products, to expand the existing medical cannabis program and to provide for the regulation of cannabis and cannabis products for adult-use."
"The Assembly supports the establishment of a centralized regulatory approach for the regulation and management of medical, adult-use and hemp-based cannabis and cannabis products through the creation of a regulatory body comprised of legislative and executive appointments, as well as ex-officio agency representation from agencies involved in implementation."
The chamber also expressed support for reducing criminal penalties for marijuana-related activity, expunging prior cannabis convictions, implementing employment protections for consumers, ensuring that licensing empowers individuals from communities that have been hardest hit by the drug war, developing social equity programs and imposing a "reasonable tax structure" to curb the illicit market.
The "continue discussion" language seems to reflect the Assembly's strong position on how revenue should be distributed. It "maintains that it is critically important that revenue generated from legalization of cannabis be invested in communities that have been disproportionately impacted by enforcement of prior cannabis policies."
"Therefore, the Assembly will further continue discussions on how to direct revenue to ensure that funds will be used for: public education; job creation, skills development and training; social justice and reentry services for communities that have been disproportionately impacted by past criminalization of cannabis; substance use disorder services and mental health services; community-based supportive services; expanding training for state and local law enforcement to maintain driver safety; and any other uses deemed necessary and appropriate."
One difference between the Assembly's resolution and the Senate and governor's concerns funding MTA improvements with cannabis tax revenue. Assembly Speaker Carl Heastie (D) has criticized the proposal, as have drug policy reform advocates.
Those issues will have to be resolved soon if legalization is going to make it into the final budget. As lawmakers continue to consult on workable legislation that can garner sufficient support, a deadline looms just over two weeks away.
If it doesn't make it in the budget, there are a number of standalone bills on the table that would also legalize cannabis for adult use. Lawmakers would have to send a marijuana bill to Cuomo's desk by June, which is when the current legislative session ends.
New York City Council Holds Joint Hearing On Marijuana Legalization
Photo courtesy of WeedPornDaily.