New York Assembly announces legal cannabis hearings (Newsletter: August 29, 2018)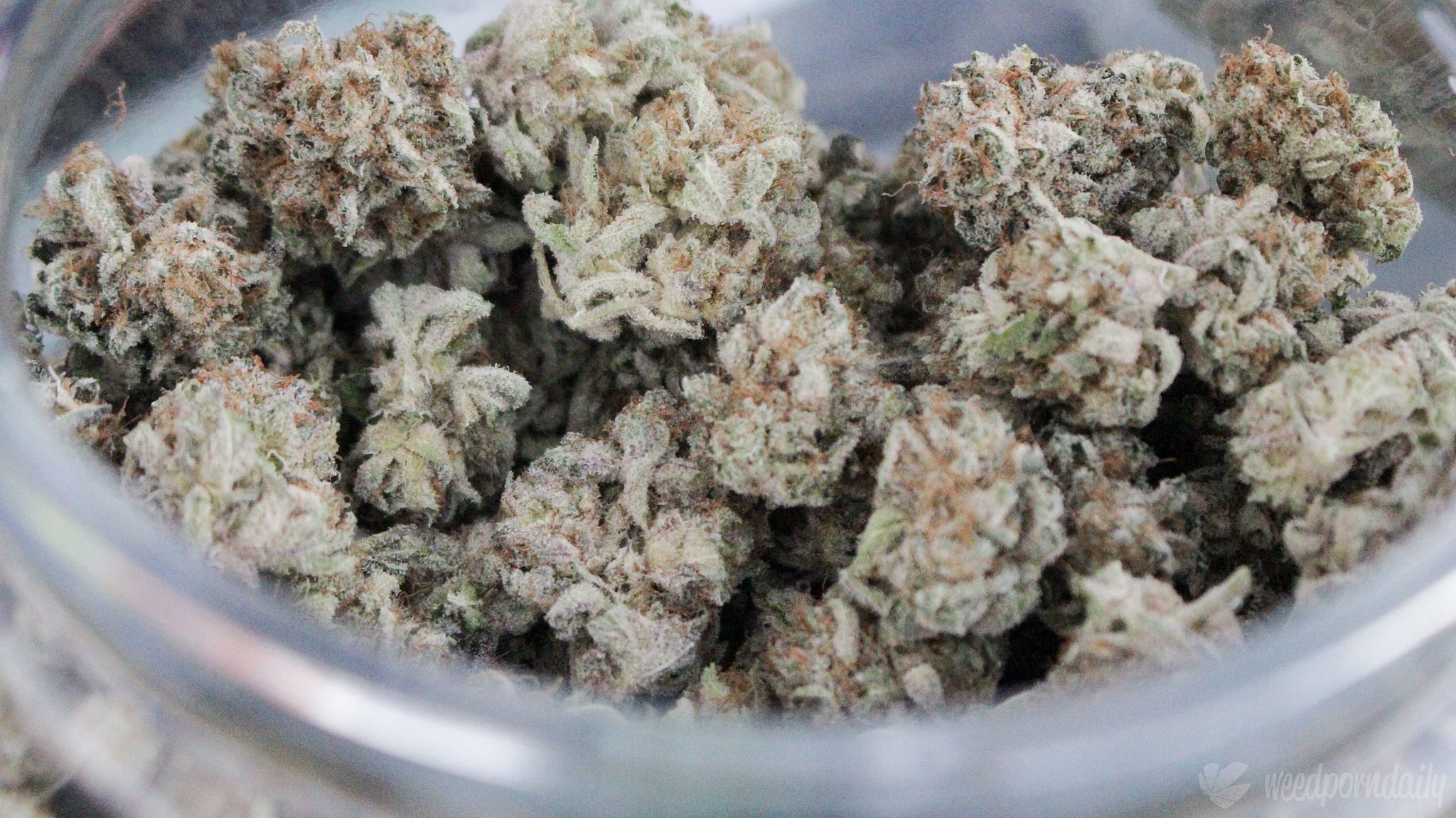 Wisconsin marijuana ballot votes OKed; Study: whole-plant CBD extracts better than purified meds; IL gov signs bill substituting cannabis for opioids
Subscribe to receive Marijuana Moment's newsletter in your inbox every weekday morning. It's the best way to make sure you know which cannabis stories are shaping the day.
Your support makes Marijuana Moment possible…

This issue of Marijuana Moment, and our original reporting that is featured in it, are made possible by the generous support of 319 Patreon sponsors. Cannabis industry professionals receive valuable rewards for pledges of $25 and up.

Check out the perks of being a sponsor on our Patreon page.
https://www.patreon.com/marijuanamoment

/ TOP THINGS TO KNOW

Fifteen Wisconsin counties and two cities will vote on marijuana ballot advisory questions this November, with Racine County approving a trio of questions just before Tuesday's deadline to qualify measures. Together, the counties voting on cannabis represent nearly half the state's population.

Four New York Assembly committee chairs announced plans to hold a series of hearings on marijuana legalization legislation this fall.
"The prohibition on marijuana has not served the people of New York well. It is an essential time for the New York State Assembly too hold these hearings and determine a responsible and responsive plan for the regulation and taxation of the adult use of marijuana."
A scientific review concluded that epilepsy patients see much better outcomes with whole-plant CBD marijuana extracts as compared to purified CBD products, bolstering the "entourage effect" advocates have often pointed to.

/ FEDERAL

Reportedly, "a person familiar with the ongoing mood of the [U.S. Senate] Republican conference told CNN that there is also frustration with [U.S. Attorney General Jeff] Sessions' concrete policy difference with senators on issues like sentencing reform and legalizing marijuana."

Federal, state, county and local law enforcement agencies partnered in an enforcement action against illegal marijuana grow sites on public lands in California.

The National Highway Traffic Safety Administration tweeted, "High, stoned, or baked – it doesn't matter what you call it, if you have consumed marijuana, you shouldn't be behind the wheel. If you feel different, you drive different."

The U.S. attorney for the Southern District of West Virginia tweeted, "Largest to date genetic study links cannabis use & schizophrenia. I am sure the pro-pot crowd will not accept this study either but more & more studies suggest 'red flags' & 'concern.'"

U.S. Sen. Kirsten Gillibrand (D-NY) tweeted, "Just one conviction of marijuana possession can tear families apart and take away a lifetime of opportunities related to jobs, education and housing. It's time to pass the Marijuana Justice Act and end the harm caused by the misguided war on drugs."

U.S. Sen. Rand Paul (R-KY) posted a video of himself talking about hemp legalization.

Congressman Beto O'Rourke (D-TX), a U.S. Senate candidate, spoke about his support for marijuana and drug policy reform at a rally outside the Texas Capitol.

/ STATES

Illinois Gov. Bruce Rauner (R) signed legislation allowing people prescribed opioids to use medical cannabis instead.

Nikki Fried, whose Wells Fargo account was canceled due to cannabis industry donations, won the Florida Democratic agriculture commissioner nomination. Legalization supporter Andrew Gillum won the party's gubernatorial nod.

California Gov. Jerry Brown (D) signed legislation to temporarily exempt people required to pay or collect cannabis excise or cultivation taxes from a requirement to remit amounts due by electronic funds transfer. And he vetoed a bill to allow marijuana retailers, cultivators and manufacturers to participate in informational trainings without obtaining temporary event licenses, saying that nothing in current law prohibits that. Separately, regulators and police conducted an enforcement action against an unlicensed marijuana delivery company.
And the state's

treasurer

tweeted, "CA is leading the way on legalized cannabis, but there's still so much left to do. Biz owners are being forced to deal in cash, leaving them & the public at risk. We must invest in these legal businesses & determine if a public cannabis bank works in CA."
Michigan regulators are considering allowing medical cannabis home delivery.

The Connecticut legislature's Regulations Review Committee unanimously voted to add intractable headaches, rheumatoid arthritis, muscular dystrophy and other disorders as medical cannabis qualifying conditions.

Massachusetts regulators are facing blowback over their decision not to review municipal agreements with marijuana businesses that require what some see as excessive payments that keep smaller players from participating in the industry.

New York Democratic attorney general candidate Leticia James wrote an op-ed about her support for marijuana legalization, record expungement and participation in the legal industry by communities impacted by the drug war.

A Kentucky senator authored an op-ed saying he is "concerned that the effort we exert to fight a war on marijuana is hampering our attempts to eradicate the opioid addiction crisis."

/ LOCAL

Las Vegas, Nevada officials hope to open the city's first marijuana consumption lounges by the end of this year.

The Muskogee, Oklahoma City Council rejected a proposed ordinance that would have required patients to obtain a separate license to grow medical cannabis.

Newark, New Jersey's mayor proposed an ordinance to "authorize the location of [medical] cannabis dispensaries only in specific areas."

Berks County, Pennsylvania's district attorney determined that a police pursuit of a man who grew marijuana plants that ended with him being crushed to death under a bulldozer was "reasonable and conducted in a safe manner."

/ INTERNATIONAL

Here's a look at delays in making hemp foods legal in New Zealand.

The Netherlands is significantly increasing medical cannabis exports to Germany.

/ ADVOCACY

The Nevada Democratic Party slammed Republican gubernatorial nominee Adam Laxalt for "standing in the way" of the state's "budding" marijuana industry.

/ SCIENCE & HEALTH

A review concluded that "although cannabis use is more prevalent in some athletes engaged in high-risk sports, there is no direct evidence of performance-enhancing effects in athletes."

/ OPINION & ANALYSIS

A poll found that U.S. adults believe people can be addicted to marijuana, 59%-21%.

/ BUSINESS

MedMen announced that former Los Angeles, California Mayor Antonio Villaraigosa (D) joined its board of directors.

Nevada retailers sold more than $424 million worth of recreational marijuana products in the first full year of legal sales.

Tilray's stock rose on the NASDAQ,  while Canopy Growth, Aurora Cannabis and Aphria fell in Canadian trading.

The U.S. Securities and Exchange Commission settled charges against the founder of a Maine-based medical cannabis company that solicited investors on Craigslist without filing registrations.

Bloomberg examines why alcohol companies are getting involved in the marijuana industry while  tobacco firms are mostly staying away. And MarketWatch takes a deeper look at alcohol companies embracing the cannabis business.

A group behind an Oregon youth park is seeking to return a $25,000 donation from marijuana retailer Hotbox Farms because it is "an attraction being built for the children of our community."

The Associated Press looks at the marijuana industry's efforts to shed stoner stereotypes.

/ CULTURE

The parent of a student killed this year in the Parkland school shooting is criticizing Wells Fargo for canceling the account of a politician who received marijuana industry donations, and says he corresponded with the bank's CEO about it.
Make sure to subscribe to get Marijuana Moment's daily dispatch in your inbox.
Photo courtesy or WeedPornDaily.