US lawmakers talk legal cannabis with top Mexican officials (Newsletter: August 28, 2018)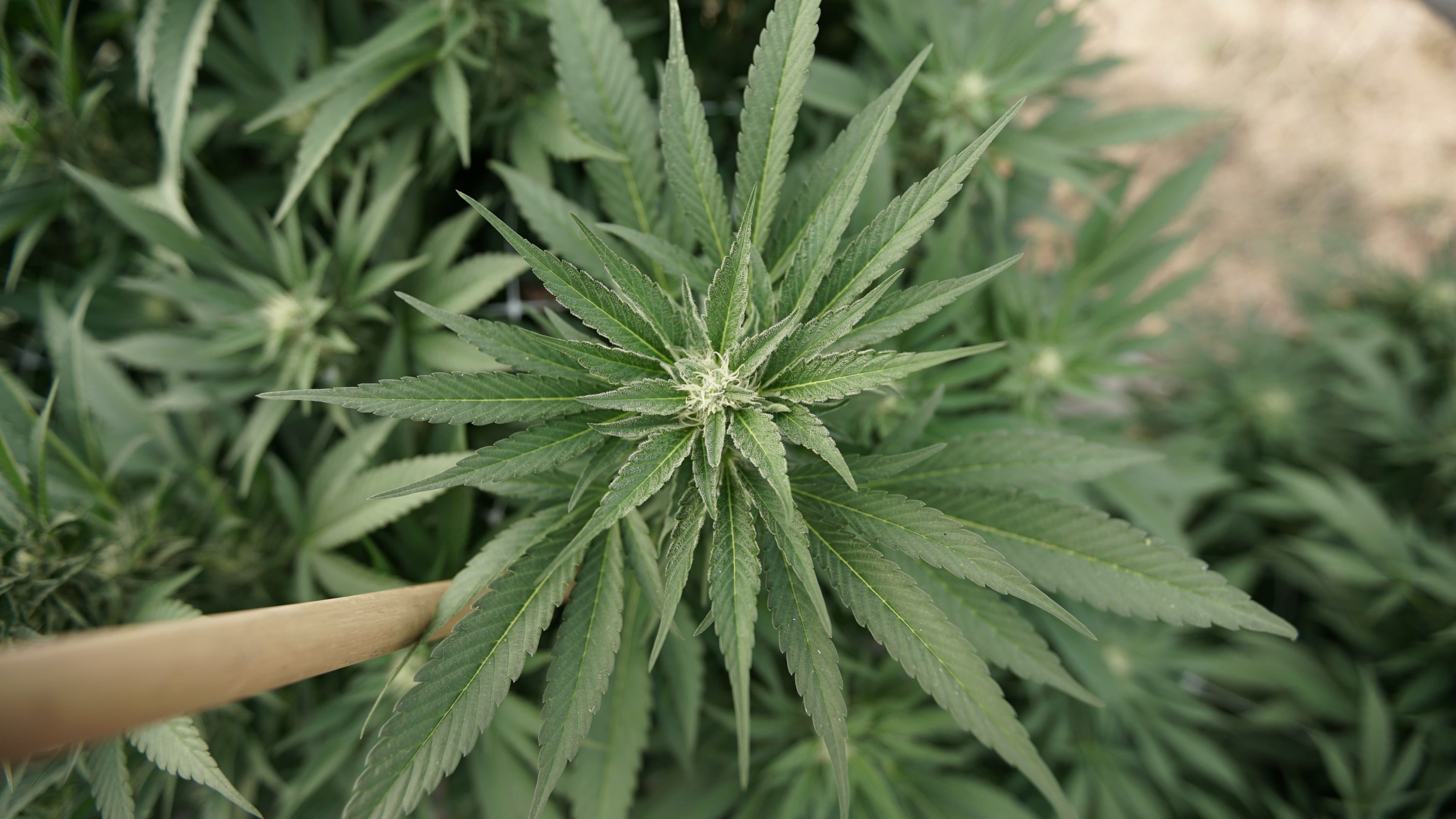 Sen. Warren's revisionist marijuana history; State financial officials press banking reform; VT Dems back legalization
Subscribe to receive Marijuana Moment's newsletter in your inbox every weekday morning. It's the best way to make sure you know which cannabis stories are shaping the day.
Your support makes Marijuana Moment possible…

By starting a $10 per month pledge on Patreon — or about 45 cents per issue of this newsletter — you can help us rely less on ads to cover our expenses, hire more journalists and bring you even more marijuana news.
https://www.patreon.com/marijuanamoment  

/ TOP THINGS TO KNOW

Two members of the U.S. House and a U.S. senator discussed marijuana legalization with a top staffer for Mexico's incoming president during a recent congressional delegation visit to the country.

A group of the top financial regulatory officials from 13 states sent a letter urging congressional leaders to solve the marijuana industry's banking access issues.

U.S. Sen. Elizabeth Warren (D-MA) falsely claimed in a new interview that she endorsed Massachusetts's 2016 marijuana legalization ballot measure. Fact check: She didn't.

The Vermont Democratic Party adopted a new platform plank this weekend calling for legalization and regulation of marijuana sales, despite reluctance of some Democratic state lawmakers to act on the issue. Convention delegates also approved a plank calling for broader drug policy reforms focused on harm reduction.

Contrary to what one cannabis site claimed in what it billed as a blockbuster report, CVS Pharmacy is not holding California marijuana cultivation licenses.

/ FEDERAL

U.S. Deputy Attorney General Rod Rosenstein published an op-ed arguing against safe consumption sites for illegal drugs.

Federal courts are taking different positions on RICO cases against marijuana businesses, setting up a potential circuit split on the issue.

The Peace Corps's Office of Inspector General issued a report concluding that "efforts to address Volunteer drug use have been insufficient, and that drug use continues to pose a serious risk to the integrity and reputation of the Peace Corps as well as the health and safety of Volunteers."

U.S. Sen. Elizabeth Warren (D-MA) said she's "confident that if the Democrats recapture the Senate we'll get a vote" on marijuana legislation.

Congressman Carlos Curbelo (R-FL) published an op-ed about his support for legislation to end federal marijuana prohibition.

Congressman Collin Peterson (D-MN) touted his support for hemp legalization in a constituent newsletter.

The U.S. Senate bill to increase marijuana businesses' access to banks got one new cosponsor, for a total of 19.

New Hampshire Republican congressional candidate Robert Burns said he supports ending federal marijuana prohibition.

Kentucky Democratic congressional candidate Seth Hall tweeted, "I have long been a supporter of the legalization of medical cannabis at the federal level. Not only will it help real people with their daily struggles, it will also add much-needed revenue in KY."

/ STATES

Illinois Gov. Bruce Rauner (R) is expected to sign a bill on Tuesday allowing people prescribed opioids to use medical cannabis instead.

California lawmakers sent Gov. Jerry Brown (D ) a bill that would allow parents to administer medical cannabis to students at schools. They also approved legislation to require police to collect data on how many drivers stopped for impaired driving are suspected of being under the influence of marijuana. Separately, regulators and police carried out an  enforcement action against a man operating an unlicensed marijuana dispensary.

Ohio regulators released guidance saying that "until dispensaries are operational, no one, including board licensees, may possess or sell CBD oil or other marijuana related products."

Oklahoma Democratic gubernatorial candidate Drew Edmondson tweeted that he voted for the state's medical cannabis ballot measure "because the science is in and I believe it can help cancer patients, veterans and chronic pain sufferers" and that "I don't believe we're ready for full legalization, but I will always respect the will of the voters." Separately, the legislature's medical marijuana working group created an email address to receive public comments on potential regulations.

Rhode Island regulators held a hearing on adding autism as a medical cannabis qualifying condition.

/ LOCAL

The Denver, Colorado City Council approved a plan to use increased marijuana taxes to fund affordable housing.

The Bismarck, North Dakota City Commission is considering asking the state attorney general for guidance about CBD enforcement.

/ INTERNATIONAL

The Canadian government approved a roadside saliva test for THC.

Families of people killed in the bloody Philippine "drug war" filed an International Criminal Court complaint accusing President Rodrigo Duterte of murder and crimes against humanity.

The Korea Customs Service warned residents not to use marijuana overseas and said it will "strengthen inspections of people who come from Canada and their belongings as well as all packages from the country."

/ ADVOCACY

The head of the Lawyers' Committee for Civil Rights Under Law is urging California Gov. Jerry Brown (D) to sign legislation to expunge or downgrade marijuana convictions.

/ SCIENCE & HEALTH

A study found that one out of seven Americans consumed marijuana in 2017.

A study found genetic overlap between cannabis use and the risk of schizophrenia, suggesting that people with a vulnerability to develop schizophrenia are more likely to use marijuana, and not the other way around.

A review concluded that "current evidence is contradictory regarding the effects of cannabis on male reproductive hormone production" and "most studies associate cannabis use with lower sperm concentrations, suggesting a negative impact on fertility potential."

/ BUSINESS

Canadian marijuana stocks surged in Monday trading.

Former Constellation Brands executive Steven Poirier, who is now on the board of marijuana company Biome Grow, speculated that AB InBev, Pepsi and Coca-Cola are all considering entries into the cannabis industry.

A lawsuit filed by one owner of LA Weekly accuses another owner of using the news outlet to promote Kurvana, a marijuana company for which he serves as chief marketing officer.

Canadian marijuana companies are asking the government to delay implementation of a fee on their products to help cover the cost of legalization implementation.

Make sure to subscribe to get Marijuana Moment's daily dispatch in your inbox.
Photo courtesy of Chris Wallis // Side Pocket Images.