Whole-Plant Marijuana 'Entourage Effect' Helps Patients More Than Purified CBD, Study Finds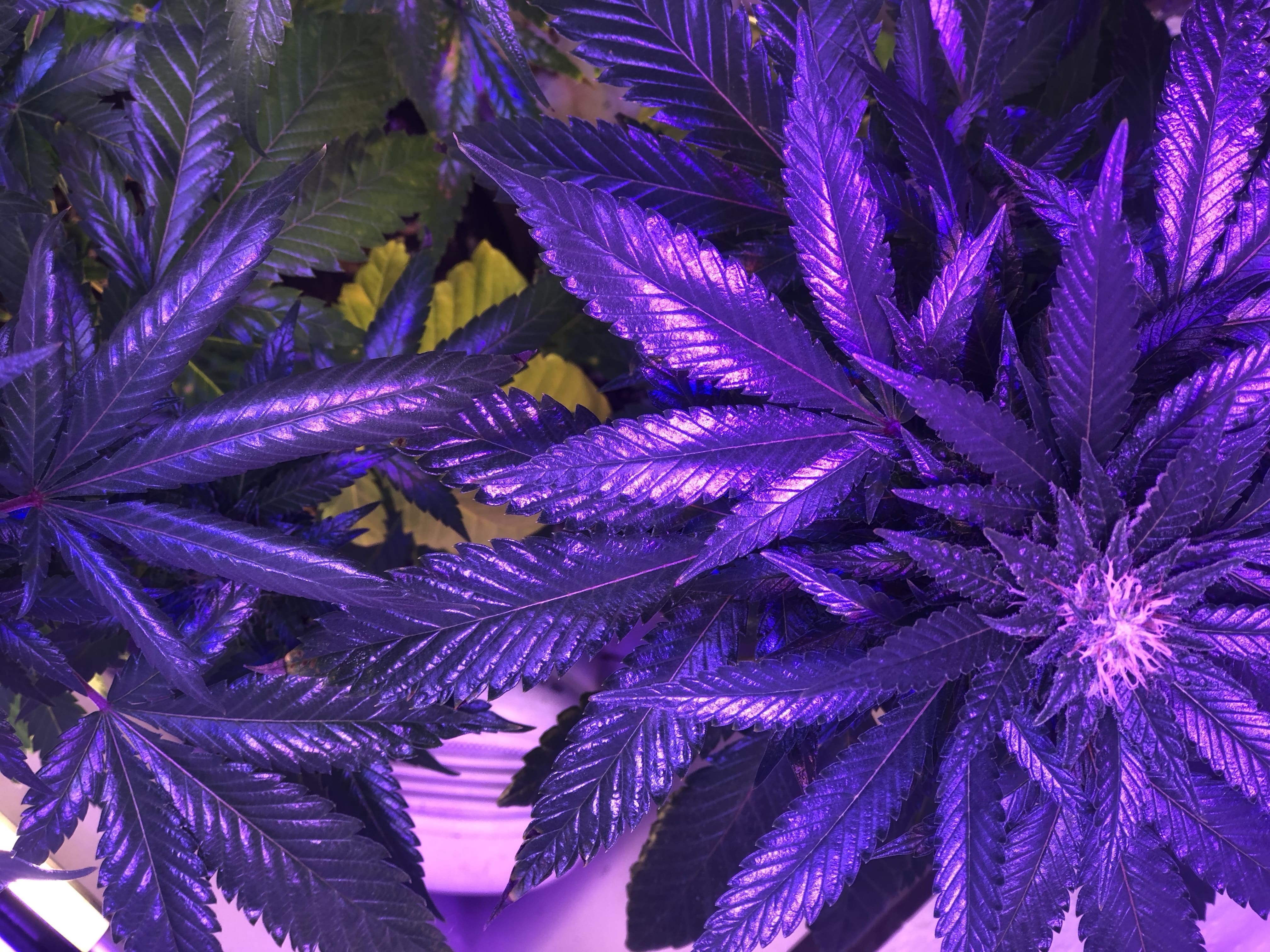 Patients suffering from epilepsy experience better health outcomes—with fewer adverse side effects—when they use plant-based cannabidiol (CBD) extracts compared to "purified" CBD products, according to a new scientific review.
A team of Brazilian researchers conducted a meta-analysis of studies from 2013 to 2017 that have explored the therapeutic benefits of CBD for epilepsy patients. The results were published in the journal Frontiers In Neurology last week.
While the main purpose of the review was to determine the safety and efficacy of CBD for certain forms of epilepsy, the researchers also distinguished between CBD-rich cannabis extracts and purified CBD products, which contain only trace amounts of other cannabinoids, if any.
Consistent with a growing body of scientific research, the study found that CBD treatment reduces the frequency of seizures, even among patients with treatment-resistant forms of epilepsy. About two-thirds of patients included in studies under review had fewer seizures—and six out of 11 those studies "showed over 80 percent of the patients reporting improvement."
But in the studies where patients received CBD-rich extracts, that improvement was even greater.
Seventy-one percent of patients treated with CBD-rich extracts reported improvements, compared to just 36 percent of patients who received purified CBD products. 
The researchers didn't expand on possible reasons for the difference; however, cannabis experts have long promoted a concept called the "entourage effect," which refers to the cumulative effect that cannabis is believed to have when its many ingredients work together.
"CBD-rich extracts seem to present a better therapeutic profile than purified CBD, at least in this population of patients with refractory epilepsy," the researchers wrote. "The roots of this difference is likely due to synergistic effects of CBD with other phytocompounds (aka Entourage effect), but this remains to be confirmed in controlled clinical studies."
In other words, because purified CBD generally contains little to no other cannabinoids such as THC or cannabinol (CBN), these products hypothetically wouldn't perform as effectively as plant-based CBD in epilepsy treatment.
This isn't the first study to suggest that marijuana works better as a treatment option when a diverse range of its ingredients is present. There's research going back to at least 1981 that seems to reinforce the theory.
The theory became especially of interest to scientists following the publication of a 2011 study in the British Journal of Pharmacology, however. That study looked at terpenes, compounds of cannabis that influence the flavor and smell of marijuana—and possibly, according to its findings, even the effects cannabis has on consumers.
As drug companies like GW Pharmaceuticals continue to advance products based on components of marijuana, the results of this and future studies on the entourage effect may help better inform patients about their options as they seek out cannabis therapies.
Denver's Teen Marijuana Education Campaign Seems To Be Working, Survey Finds
A year after Denver launched a marijuana-focused educational campaign targeting local youth, a new survey released Tuesday reports that the majority of teens familiar with the city's efforts said they decided against underage cannabis consumption.
The research, conducted by Insights Lab, was commissioned to measure the effectiveness of Denver's High Costs campaign, which was launched in 2017 and is funded by the city's tax revenue on retail cannabis. Among the myriad ways the city is working to get teens talking about marijuana and its associated risks for underage users are social media campaigns, billboards, school bus signage, an online game show called "Weeded Out" and a Weeded Out trivia card game.
More than 500 teens who live in the city and county of Denver participated in the survey, which was available online November 21 through December 18, 2018. Sixty-four percent said they were aware of the High Costs campaign, most having seen online ads on Facebook and YouTube. A majority recognized that the campaign's intended message was to provide facts about underage marijuana use, though 53 percent also said the program "provides biased information" to discourage use.
Many teens also said they thought High Costs was trustworthy (75 percent) and likable (73 percent), while about half indicated the tone was "preachy or judgmental."
In terms of effectiveness, the survey found that 75 percent of the participants who were aware of High Costs said the campaign made them either not want to use, less likely to use or think twice about using marijuana.
"Teens want facts and they want to be able to make their own decisions," Denver Mayor Michael Hancock (D), who called the city's legal cannabis system a "success" last year, said in a statement. "When we give teens the facts and equip them with knowledge, they make smarter choices about using marijuana."
In order to build on the first year's success, the survey report's authors suggest the city continue growing its online presence and consider more nontraditional marketing methods, including giveaways.
The report also points out that 18 percent of teens said they currently use marijuana. According to the survey's findings, they appeared skeptical of the campaign and less likely to share its information with friends.
"This audience is going to be difficult to reach, as they've already decided to use and naturally are going to reject information that contradicts their decision," the report states. "For now, focus on the core audience of non-users and past-users, and evaluate the opportunity to target this segment again in a year."
Last week, Denver officials released an interactive map that tracks how the city spends cannabis tax revenue on educational efforts.
Denver Launches Interactive Map To Track How Marijuana Tax Revenue Funds Education
Photo by Element5 Digital on Unsplash.
Feds Ramp Up Calls For Research Into Marijuana Treatment For Chronic Pain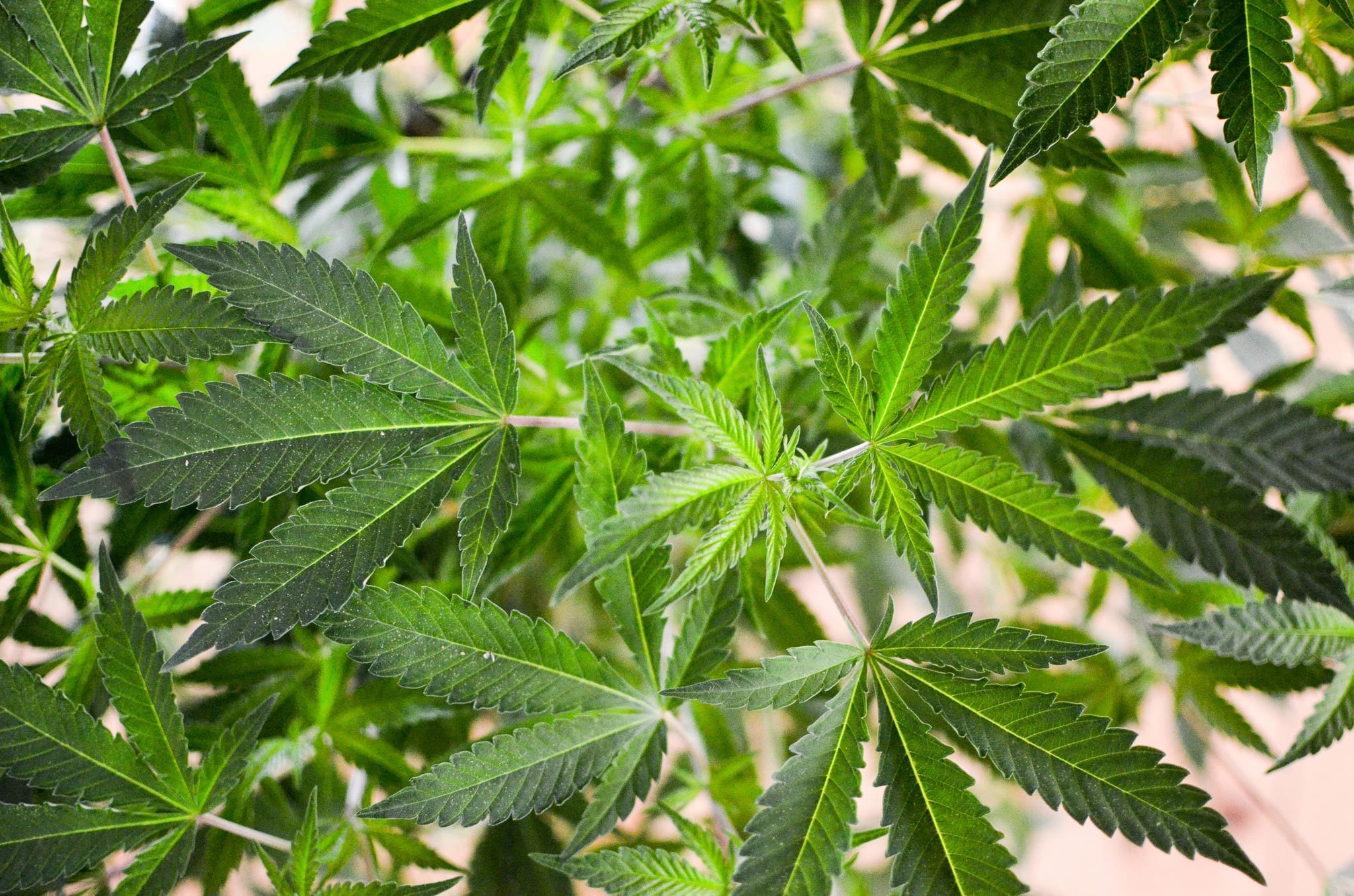 A federal health agency is seeking the public's help in identifying studies that explore the potential benefits and harms of using marijuana instead of opioids for chronic pain treatment.
In three separate notices published in the Federal Register on Tuesday, the Agency for Healthcare Research and Quality (AHRQ) said it is in the process of reviewing existing research on chronic pain—specifically alternatives to opioid-based painkillers—and requested "supplemental evidence and data submissions" from the public.
The agency provided guidelines for what exactly it was interested in learning. One notice called for studies on the "comparative effectiveness" of using non-opioid therapies, "including marijuana," instead of opioids. The studies should explore differences in "outcomes related to pain, function, and quality of life." The filing also includes a prompt for evidence about utilizing cannabis in tandem with opioids, including how the harms of the prescription pain medications vary for patients who also use marijuana.
In another notice, AHRQ, which is part of the U.S. Department of Health and Human Services, said it wants help completing its review of non-invasive and non-pharmacologic chronic pain treatments such as exercise, mindfulness, acupuncture—and yes, medical marijuana. The request specified that the agency is interested in research on "any formulation" of cannabis.
Finally, a third notice included marijuana in a list of non-opioid pharmacologic treatment options that AHRQ is interested in exploring. The public is encouraged to submit studies and data on the risk of "overdose, misuse, dependence, withdrawals due to adverse events, and serious adverse events" for medical cannabis, as well as more conventional oral and topical treatments.
Altogether, the package of solicitations demonstrates that while marijuana remains a Schedule I drug (meaning the federal government does not recognize it as having medical value), there are federal agencies that are compelled by the prospect that cannabis effectively treats pain without the risks posed by opioids.
And there are any number of studies that AHRQ might want to take into consideration. For example, there are surveys that show patients often use marijuana as a substitute for opioid painkillers and other pharmaceuticals, as well as several comprehensive studies indicating that states with legal cannabis access experience lower opioid overdose rates and have fewer opioid prescriptions compared to non-legal states.
The deadline to submit studies and data for all of the new notices is April 18.
These are the latest in a series of notices that AHRQ and other federal agencies have published in recent months. Last year, the National Center for Complementary and Integrative Health hosted a workshop that specifically addressed barriers to cannabis research while the substance remains federally prohibited.
Anti-Legalization GOP Congressman Slams DEA Over Marijuana Research Blockade
Photo courtesy of Philip Steffan.
Marijuana Tourism From China To Amsterdam: Study Sheds Light On Motivations
Marijuana use in China is strictly forbidden. In fact, when Canada legalized cannabis last year, the Chinese government sternly reminded its citizens living in or visiting the country to "please avoid contact or using marijuana."
Yet, despite their nation's strict views on marijuana, research shows that significant numbers of Chinese tourists are heading to Amsterdam to take part in its prolific cannabis culture. A new study published in the journal Current Issues in Tourism sheds light on some of the motivations for the cross-continental cannatourism.
The punishment for drug use of any kind in China, including marijuana, is up to 15 days in detention and mandatory rehabilitation, the study's authors write. But the Chinese government has been known to enforce harsher sentences for other cannabis-related charges. For example, Jaycee Chan, the son of actor Jackie Chan, spent six months in a Beijing jail after police discovered more than 100 grams in his apartment.
Because Chinese citizens are "widely educated to stay away from any kind of drugs," the study states, researchers were curious to know more about who these tourists heading to the Netherlands for cannabis really were. Between February 2014 and October 2016, they randomly approached Chinese tourists in or exiting Amsterdam coffee shops where marijuana is sold over the counter and invited them to complete a confidential questionnaire. A total of 654 surveys were collected and analyzed.
About 80 percent of respondents said they'd never tried marijuana prior to their trip to Amsterdam.
Participants were divided into three segments based on their responses: cannabis enthusiasts, diversionists/recreationists (people who were seeking pleasure or a diversion from their daily lives) and people who were simply curious about cannabis culture.
Survey responses from the first and third groups "demonstrate that Chinese drug tourists desire to 'experience all' and seek authenticity out of their normal daily life and society during the overseas travel," the study authors wrote.
The largest number of tourists surveyed (almost 44 percent) fell into the category of diversionist/recreationist. In other words, they used cannabis as a way to enjoy their vacation—not unlike tourists from other countries.
"They travelled and consumed cannabis mostly for the sake of experiencing/experimenting with the local cannabis culture in Amsterdam as well as relaxation, pleasure, and to escape from stressful social environments," the authors write.
Cannabis enthusiasts were the smallest segment of the sample. In terms of demographics, almost half of the survey respondents were women. Overall, a majority of participants reported being college-educated, under 35 years old and not married.
In a recent interview, lead study author Jun Wen discussed why Chinese tourists are especially attracted to the Netherlands.
"You can do a lot of things there that are illegal in China – gambling, paying for sexual services, and buying cannabis for recreational use," he said. "So Chinese tourists want to go there to find a different way to relax that's not traditional."
World Health Organization Recommends Reclassifying Marijuana Under International Treaties
Photo by Sharon McCutcheon on Unsplash.