New NJ gov keeps pushing legalization despite concerns (Newsletter: Nov. 29, 2017)
Subscribe to receive Marijuana Moment's newsletter in your inbox every weekday morning. It's the best way to make sure you know which cannabis stories are shaping the day.
IN CBD crackdown; CT governor candidates debate marijuana; OR cannabis cup rules
TOP THINGS TO KNOW
New Jersey Gov.-elect Phil Murphy (D) says he will continue pressing for marijuana legalization despite concerns voiced by some legislators from his party.
http://www.nj.com/politics/index.ssf/2017/11/cracks_emerge_in_democratic_party_before_murphy_ta.html
Indiana Gov. Doug Holcomb (R) directed state police to check stores for illegal CBD medical cannabis products.
https://www.indystar.com/story/news/politics/2017/11/28/gov-holcomb-retailers-have-60-days-remove-cbd-oil-shelves/900758001/
FEDERAL
Congressman Doug LaMalfa (R-CA) spoke on the House floor about illegal marijuana grows on public lands.
https://www.c-span.org/video/?437737-2/us-house-meets-legislative-business&start=532
//
https://www.congress.gov/congressional-record/2017/11/28/house-section/article/h9440-3
Congressman Ro Khanna (D-CA) tweeted his support for legalizing marijuana (again).
https://twitter.com/RepRoKhanna/status/935587095246020609
Congresswoman Tulsi Gabbard (D-HI) tweeted about legal marijuana's role in reducing opioid issues.
https://twitter.com/TulsiPress/status/935644476567035905
//
https://twitter.com/TulsiPress/status/935644977970913280
STATES
Colorado Gov. John Hickenlooper (D) defend his past marijuana legalization comments in response to criticism from El Paso County officials.
http://www.krdo.com/news/top-stories/el-paso-county-commissioners-challenge-governor-on-marijuana/663751047
Connecticut gubernatorial candidates discussed drug policy at a debate hosted by pro-legalization organizations.
http://www.courant.com/politics/hc-pol-marijuana-legalization-connecticut-20171128-story.html
//
http://www.middletownpress.com/middletown/article/Drugs-main-topic-of-gubernatorial-debate-at-Yale-12390754.php
North Dakota activists submitted language of a proposed 2018 marijuana legalization ballot initiative.
http://www.inforum.com/news/government-and-politics/4366259-ballot-measure-petition-seeks-full-legalization-marijuana-nd
Illinois lawmakers held a hearing on marijuana legalization's economic impact.
https://chicago.suntimes.com/news/rick-steves-marijuana-legalization-can-help-west-south-sides/
//
http://www.chicagotribune.com/news/local/breaking/ct-met-rick-steves-illinois-marijuana-legalize-20171127-story.html
Maryland Democratic gubernatorial candidate Alec Ross is supporting marijuana legalization.
https://twitter.com/AlecJRoss/status/935533764553400320
Separately, the state's medical cannabis dispensaries are expected to begin selling product within the next week.
https://www.washingtonpost.com/local/md-politics/marylanders-are-days-away-from-being-able-to-legally-buy-medical-marijuana/2017/11/28/4e87a32e-d396-11e7-95bf-df7c19270879_story.html
California regulators submitted emergency marijuana rules to the Office of Administrative Law.
https://cannabis.ca.gov/2017/11/27/public-comment-period-for-emergency-rulemaking-action-related-to-cannabis-cultivation-licensing/
Iowa regulators licensed the state's first CBD medical cannabis producer.
https://www.desmoinesregister.com/story/news/health/2017/11/28/iowas-sole-medical-marijuana-production-company-based-des-moines/903254001/
Oregon regulators issued guidance to marijuana businesses on participating in cannabis cup competitions.
https://www.marijuanamoment.net/oregon-regulators-issue-guidance-cannabis-cups/
Massachusetts regulators are partnering with community organizations to survey people about a marijuana equity program.
https://www.surveymonkey.com/r/W8TF3F3
New Hampshire representatives prefiled a bill to create a cannabis control commission.
http://gencourt.state.nh.us/bill_status/Bill_docket.aspx?lsr=2516&sy=2018&sortoption=&txtsessionyear=2018&txtbillnumber=HB1768
Virginia senators prefiled a bill to raise the threshold for possession of marijuana with intent to distribute.
http://lis.virginia.gov/cgi-bin/legp604.exe?181+sum+SB40
Michigan regulators still haven't released guidelines for medical cannabis business license applications.
http://www.wzzm13.com/news/local/michigan/licensing-board-slow-to-provide-medical-marijuana-regulations/495262888
LOCAL
The San Francisco, California Board of Supervisors approved marijuana regulations.
http://www.sfgate.com/politics/article/SF-supervisors-pass-recreational-marijuana-rules-12390773.php
The Sacramento, California City Council approved marijuana regulations, including an equity program.
https://twitter.com/Drew_CBS13/status/935758938296942592
//
https://twitter.com/Erika_D_Smith/status/935738450107650049
INTERNATIONAL
Canada's Senate began consideration of the government's marijuana legalization bill.
https://twitter.com/SenateCA/status/935593403756236800
Ireland's health minister granted a license to allow a girl with epilepsy to use medical cannabis.
https://www.irishtimes.com/news/politics/oireachtas/girl-7-granted-licence-for-use-of-medicinal-cannabis-1.3308582
Lawmakers in Spain created a commission to examine the possible legalization of medical cannabis.
https://www.consalud.es/politica/parlamentos/el-congreso-dice-si-a-unificar-criterios-para-reconocer-la-carrera-profesional_44584_102.html
SCIENCE & HEALTH
Researchers at the University of California — Davis are studying medical marijuana's impact on pets.
http://sacramento.cbslocal.com/video/3769610-uc-davis-researching-effects-of-medical-cannabis-on-pets/
OPINION & ANALYSIS
The Chicago Sun-Times editorial board wants answers to some questions before Illinois legalizes marijuana.
https://chicago.suntimes.com/opinion/illinois-legalize-pot-marijuana-rick-steves-five-questions-steans-cassidy/
The Manila Bulletin editorial board said that it might not be the best time for Philippine lawmakers to push a medical cannabis bill in the midst of a bloody "drug war."
https://news.mb.com.ph/2017/11/29/not-the-best-time-for-marijuana-bill/
BUSINESS
MJ Freeway disclosed another hack of its clients' data, one that occurred about a year ago.
http://www.thecannabist.co/2017/11/28/mj-freeway-cyber-attack-november-2016/93423/
The Scotts Miracle-Gro Company discussed marijuana legalization's impact on its business in a filing with the U.S. Securities and Exchange Commission.
"We sell products, including hydroponic gardening products, that end users may purchase for use in new and emerging industries or segments, including the growing of cannabis, that may not grow or achieve market acceptance in a manner that we can predict. The demand for these products is dependent on the growth of these industries or segments, which is uncertain."
https://www.sec.gov/Archives/edgar/data/825542/000154638017000042/smg930201710k.htm
Cannabis legalization helps cops solve other crimes, study indicates (Newsletter: July 18, 2018)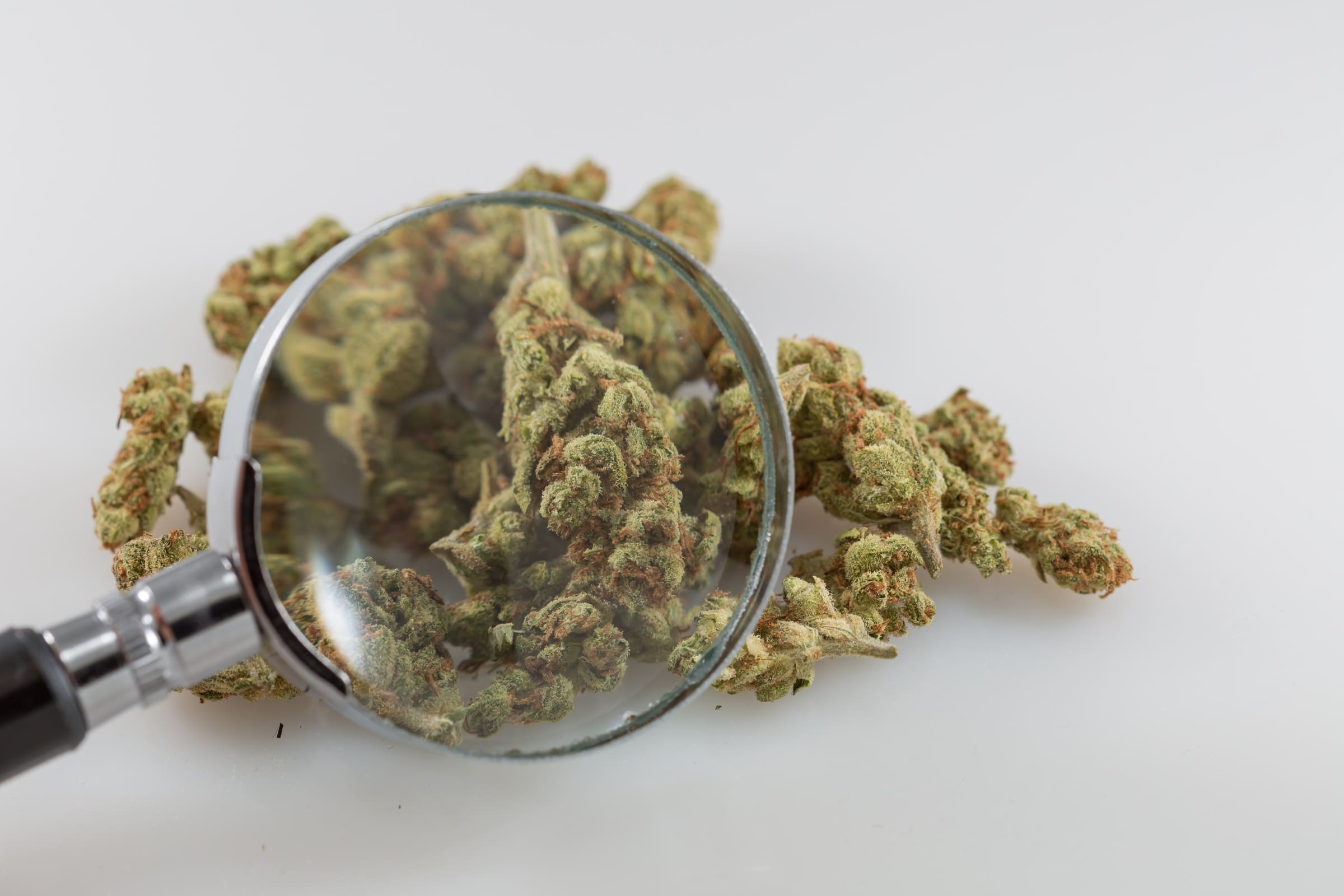 Georgia jury acquits man who admitted cultivation; Poll: marijuana reform support in congressional battlegrounds; OK regulator emailed fake threats
Subscribe to receive Marijuana Moment's newsletter in your inbox every weekday morning. It's the best way to make sure you know which cannabis stories are shaping the day.
Your support makes Marijuana Moment possible…

This issue of Marijuana Moment, and our original reporting that is featured in it, is made possible by the generous support of 304 Patreon sponsors. Cannabis industry professionals receive valuable rewards for pledges of $25 and up.

Check out the perks of being a sponsor on our Patreon page.
https://www.patreon.com/marijuanamoment

/ TOP THINGS TO KNOW

A study of law enforcement efforts to solve violent and property crimes in Colorado and Washington State found that "legalization produced some demonstrable and persistent benefit in clearance rates, benefits we believe are associated with the marijuana legalization proponents' prediction that legalization would positively influence police performance."

A new poll finds that voters in targeted "battleground districts" overwhelmingly support marijuana legalization and are more likely to back congressional candidates who feel the same way.

A Georgia jury acquitted a man who admitted in court to growing marijuana to treat chronic headaches — against the law.

/ FEDERAL

The U.S. attorney for the Southern District of New York charged a Honduran congressman with  conspiring to import cocaine into the U.S.

National Institute on Drug Abuse Director Nora Volkow appeared at a forum at which opioid-laced marijuana was discussed.

Congressman Morgan Griffith (R-VA) said, "If you told me I was going to be in a lot of pain and I had a choice between … an opiate and smoking marijuana … I would smoke the marijuana before I would take the opiate."

Congresswoman Barbara Lee (D-CA) called out House Republicans for "blocking vote after vote on BIPARTISAN cannabis reform amendments."

Congresswoman Eleanor Holmes Norton (D-DC) took to the House floor to bash Republicans for not allowing votes on her measure to let Washington, D.C. set its own marijuana laws and other amendments.

Congresswoman Tulsi Gabbard (D-HI) tweeted, "Legalizing adult use of marijuana is common sense and long overdue. We need to remove marijuana from the list of federally controlled substances, stop turning everyday Americans into criminals, and pass real criminal justice reform now."

Congresswoman Dina Titus (D-NV) criticized House Republicans for blocking a marijuana banking amendment she cosponsored: "What are they afraid of? Let us vote!"

The U.S. House bill to increase marijuana businesses' access to banks got one new cosponsor, for a total of 95.

/ STATES

The general counsel for Oklahoma's Health Department resigned after being charged with emailing false threats to herself concerning restrictive medical cannabis regulations approved last week. Separately the secretary of state said it is "extremely unlikely" that a marijuana legalization measure would qualify for the November ballot.

Alaska Gov. Bill Walker (I) signed a bill banning the smoking of marijuana or tobacco in indoor public spaces such as bars, restaurants, stores, taxis and buses

The Massachusetts Supreme Judicial Court ruled that judges can reincarcerate people on probation for drug use, even if they struggle with addiction.

Ohio regulators are delaying the launch of the state's medical cannabis patient registry.

The Texas House Agriculture and Livestock Committee held a hearing on hemp.

Colorado is denying half the workers' compensation death benefits due to a woman whose husband was killed while working on a ski lift because he had marijuana in his system at the time.

Kansas Democratic gubernatorial candidate Laura Kelly said that people should not be incarcerated for nonviolent drug offenses.

The author of Georgia's limited medical cannabis law is endorsing Lt. Gov. Casey Cagle (R) for governor because he is, in his view, the best person to oversee an expansion.

Proposed amendments to a pending New Jersey marijuana legalization bill would remove limits on the number of dispensaries, ban vertical integration and make it easier to expunge prior convictions, among other changes.

/ LOCAL

A Kern County, California supervisor is facing charges over an alleged conflict of interest related to the marijuana industry.

The Bethlehem, Pennsylvania City Council passed a resolution urging state lawmakers to decriminalize marijuana.

The Rogers County, Oklahoma district attorney is recusing himself from a case about whether the local sheriff assaulted a medical cannabis advocate.

A Jackson, Mississippi city councilwoman hosted a town hall meeting on marijuana decriminalization.

/ INTERNATIONAL

Mexican President-elect Andres Manuel Lopez Obrador granted his pick for interior minister "carte blanche" to consider drug legalization as a solution to violence.

South Korea's government is moving to allow the import of cannabis-based medicines.

Canadian diplomats were caught off guard when three Conservative senators flew to Washington, D.C. to meet with U.S. Attorney General Jeff Sessions about marijuana, newly released emails show.

Lebanon's government is considering legalizing medical cannabis.

Ireland's first CBD shop opened.

/ ADVOCACY

Prohibitionist Kevin Sabet of Smart Approaches to Marijuana seemed to imply that voters don't know how to read.
"If you had a ballot with a picture on it, as opposed to written out, I'm sure many more states would've voted no than yes."
The NAACP convention had a panel on the racial justice implications of marijuana legalization.

Here's a look at how untraceable donations are funding the medical cannabis ballot initiative group Missourians for Patient Care.

/ SCIENCE & HEALTH

A study examined the mechanisms behind marijuana's appetite stimulation properties.

/ OPINION & ANALYSIS

A survey found that 80% of pharmacy students want medical cannabis education to be added to school curricula.

/ BUSINESS

Maryland regulators are allowing MaryMed to compete for a medical cannabis cultivation license after a judge dismissed concerns they wouldn't be able to secure plants in light of the prosecution of two of its parent company's former executives for alleged interstate diversion of marijuana.

/ CULTURE

A grenade-shaped marijuana grinder caused the evacuation of an airport in Argentina.
Make sure to subscribe to get Marijuana Moment's daily dispatch in your inbox.
Dem senator "disappointed" colleagues blocked cannabis banking amendment (Newsletter: July 17, 2018)
GOP shuts down more marijuana votes; Major counties org backs federal reform; A look at the Border Patrol's friendlier cannabis past
Subscribe to receive Marijuana Moment's newsletter in your inbox every weekday morning. It's the best way to make sure you know which cannabis stories are shaping the day.
Your support makes Marijuana Moment possible…

By starting a $10 per month pledge on Patreon — or about 45 cents per issue of this newsletter — you can help us rely less on ads to cover our expenses, hire more journalists and bring you even more marijuana news.
https://www.patreon.com/marijuanamoment  

/ TOP THINGS TO KNOW

The National Association of Counties, which represents the U.S.'s 3,069 county governments, adopted platform planks calling on the federal government to respect state marijuana laws and increase cannabis businesses' access to banks.

The U.S. House Rules Committee blocked floor votes on amendments to let cannabis businesses access banks and to allow Washington, D.C. to spend its own money legalizing and regulating marijuana sales.

U.S. Sen. Jeff Merkley (D-OR), answering a question Marijuana Moment suggested to BuzzFeed's editor, said he is "disappointed" that fellow Democrats blocked his cannabis banking measure from advancing last month.

American border officials are now applying lifetime visitation bans on Canadians who've used cannabis or work in the industry, but Marijuana Moment dug up a little-noticed U.S. Customs and Border Protection blog post about when the feds were "not overly concerned with marijuana." The post title: "Did You Know… Marijuana Was Once a Legal Cross-Border Import?"

A study concluded that a "jay-dar" phenomenon exists. That is, people can often identify marijuana consumers based on appearance alone.

/ FEDERAL

The National Highway Traffic Safety Administration is requesting public comment concerning its plans to revise agency fact sheets on drug-impaired driving.

A former congressional aide was sentenced to 18 months in federal prison after being convicted of taking a $5,000 bribe to help keep an illegal marijuana business open.

The U.S. attorney's in Arizona plans to start prosecuting people caught smuggling marijuana from Mexico for illegal border crossing as well as drug charges.

Congressman Beto O'Rourke (D-TX), a U.S. Senate candidate, spoke about ending the war on drugs in a speech at the NAACP convention.

/ STATES

New Jersey Gov. Phil Murphy (D) announced his administration is seeking up to six new applicants to operate medicinal cannabis dispensaries. He also tweeted to tout his administration's moves to expand medical marijuana access. Separately, a senator pushing recreational legalization is floating "committee hearings and voting session, just for marijuana" next month.

California Gov. Jerry Brown (D) signed a bill making changes to the Cannabis Control Appeals Panel.

Oklahoma's attorney general is assigning a team of lawyers to advise the Health Department on recently enacted medical cannabis regulations.

Oregon regulators updated the list of pesticides that can and can't be used on marijuana.

/ LOCAL

The Oregon, Ohio City Council is considering placing a marijuana decriminalization ordinance on the November ballot.

Denver, Colorado's mayor is proposing to double its affordable housing fund to $300 million using marijuana taxes.

Northampton County, Pennsylvania's district attorney said that the mayor of Easton is incorrect in claiming that the city doesn't have the authority to treat marijuana possession as a citation akin to a parking ticket.

/ INTERNATIONAL

Lawmakers in Thailand are considering legalizing medical cannabis.

/ ADVOCACY

The Oklahoma and Tulsa County Republican parties are calling on lawmakers to reinstate the will of voters on medical cannabis.

Scott Gagnon, who has served as chairman of the Maine affiliate of prohibitionist group Smart Approaches to Marijuana, seemed to imply that cannabis legalization is part of a Russian plot, but he walked back the comments after I called him out about it.

/ SCIENCE & HEALTH

A study found that "add‐on CBD may be an efficacious long‐term treatment option for [treatment‐resistant epilepsies]."

A study found that "liberal [state medical cannabis]laws were significantly associated with higher prevalence of [serious mental illness]."

A study concluded that "greater preference for alternative music (rap, heavy metal, punk, reggae, rock, electronic) was associated to more favorable attitudes toward use of alcohol, marijuana and other drugs."

A study of hemp fiber boards found that their "acoustic insulation factor was higher compared with boards intended to be used as thermal insulation, such as mineral wool or light fiberboards with four times greater thicknesses."

/ OPINION & ANALYSIS

A poll found that 38% of U.S. adults think marijuana legalization will have a positive impact on Canada, while 24% say it will have a negative impact.

/ BUSINESS

Employees of marijuana dispensary chain MedMen are reportedly walking out over the company's alleged theft of their tips.

The founder of High Sobriety, a drug rehab facility that allows patients to use marijuana, left the company over a dispute about the specifics of how cannabis should be incorporated into treatment.

The New Yorker looks at marijuana producer Lowell Herb Co.'s efforts to hire people with criminal records.

/ CULTURE

Willie Nelson's company launched a line of CBD products.

Architectural Digest visited the home of rapper Wiz Khalifa, which has an area dedicated to celebrating marijuana and includes a "weed wall" dedicated to famous cannabis consumers like Snoop Dogg, Bob Marley and Willie Nelson.

Make sure to subscribe to get Marijuana Moment's daily dispatch in your inbox.
NY Health Department backs legal cannabis (Newsletter: July 16, 2018)
Alcohol trade group endorses marijuana reform; Dems discussed anti-cannabis tweet in leadership meeting; Study: legalization doesn't boost youth use
Subscribe to receive Marijuana Moment's newsletter in your inbox every weekday morning. It's the best way to make sure you know which cannabis stories are shaping the day.
Your support makes Marijuana Moment possible…

This issue of Marijuana Moment, and our original reporting that is featured in it, is made possible by the generous support of 303 Patreon sponsors. Cannabis industry professionals receive valuable rewards for pledges of $25 and up…
Eric Stevens of Florida for Care: "We at Florida for Care is so deeply focused on our many state and local laws at times that without Tom's news of everything happening in DC and nationwide we couldn't keep up!"



Check out the perks of being a sponsor on our Patreon page.
https://www.patreon.com/marijuanamoment

/ TOP THINGS TO KNOW

New York's Department of Health released a study concluding that the benefits of marijuana legalization outweigh its potential harms. Among other findings, the Cuomo administration report says:
Regulating marijuana reduces risks and improves quality control and consumer protection.

Marijuana may reduce opioid deaths and opioid prescribing.

The majority of credible evidence suggests legalization of marijuana has no or minimal impact on use by youth.

Legalizing marijuana results in a reduction in the use of synthetic cannabinoids/novel psychoactive substances.

Legal sales could generate up to $677.7 million in revenues for the state in the first year.



The Wine & Spirits Wholesalers of America came out in support of ending federal marijuana prohibition so that states can enact legalization.

At least one Democratic lawmaker criticized the Democratic Congressional Campaign Committee's anti-marijuana tweet during a leadership meeting last week just before it was deleted, a participant told Marijuana Moment.

A new study found that while youth marijuana use rates are slightly higher in states with legalization, "differences between states with and without legal non‐medical cannabis may partly be due to longer‐term patterns established prior" to the end of prohibition. That undermines prohibitionists' claims that legalization causes more youth marijuana use.

/ FEDERAL

The U.S. Court of Appeals for the Eighth Circuit ruled that supervised release terms barring use of controlled substances by federal defendants also prohibit state-legal use of medical cannabis.

The U.S. Postal Service refused to deliver an Alaska newspaper because it contains a marijuana advertisement.

The U.S. attorney for the southern district of West Virginia tweeted critically about trucks claiming to sell marijuana-infused candy in New York City.

U.S. Attorney General Jeff Sessions announced a plan to prosecute synthetic opioid cases.

Congressman Earl Blumenauer (D-OR) tweeted that the Wine & Spirits Wholesalers of America's endorsement of marijuana reform is "another encouraging signal of cannabis becoming ever more established and mainstream."

Congresswoman Jacky Rosen (D-NV), a U.S. Senate candidate, tweeted, "This July marks the one-year anniversary of recreational marijuana legalization in Nevada, a historic milestone for a change in policy that is creating jobs, diversifying our local economy, and boosting tax revenue for the state."

Congressman Denny Heck (D-WA) tweeted about his marijuana banking amendment that will be considered in the House this week.

Congresswoman Vicky Hartzler (R-MO) tweeted, "Toxicology reports in Colorado are showing that marijuana found present in adolescent suicide victims has increased since legalized recreational marijuana. Drugs are contributing to our youth suicide epidemic & shouldn't be seen as part of the solution."

The U.S. House bill to end the 280E tax penalty on marijuana businesses got one new cosponsor, for a total of 46.

/ STATES

Massachusetts Gov. Charlie Baker's (R) budget proposes several changes to state marijuana laws. Meanwhile, two key lawmakers are pressing regulators to stop municipalities from requiring excessive payments from cannabis businesses seeking licenses.

A New Jersey worker's compensation judge ordered a municipality to cover the cost of an employee's medical cannabis. Separately, the state's health commissioner tweeted that "marijuana needs to be descheduled at the federal level. Enough is enough."

Oklahoma activists say they have so far collected more than 100,000 signatures on a petition to place a marijuana legalization measure on the state's ballot. Roughly 124,000 valid signatures are needed. Meanwhile, medical cannabis advocates filed two lawsuits against new restrictive medical cannabis regulations. And gubernatorial candidates from all parties slammed regulators' actions.

New York Democratic gubernatorial candidate Cynthia Nixon tweeted, "We need a governor who will stop putting people of color in prison for something that white people do with impunity, and when I am her, I will do everything in my power to pass legislation legalizing the recreational use of marijuana in New York State." And Democratic attorney general candidate Letitia James, currently New York City's public advocate, cheered the state Health Department's cannabis report, tweeting, "If NY truly wants to be a leader on criminal justice reform, economic justice, and in combatting decades-old policies that continue to hold communities of color back, then it is past time that we legalize marijuana."

California regulators released proposed marijuana rules. Separately, officials released guidance saying that "the use of industrial hemp as the source of CBD to be added to food products is prohibited." Meanwhile, State Controller Betty Yee was injured in a car crash involving a driver suspected of being under the influence of marijuana.

Washington State regulators suspended the license of a marijuana producer for "numerous and substantial violations including full rooms of untagged plants, clones and finished product."

Nearly half of Florida medical cannabis businesses could be suspended for missing a little-noticed deadline requiring food safety inspections. Meanwhile, regulators are issuing more licenses.

The Associated Press looks at how leaders in conservative states are undermining medical cannabis implementation.

/ LOCAL

A analysis found that marijuana arrests are sharply down in Chicago, Illinois over the past several years but that racial disparities persist.

Advocates in Lansing, Michigan dropped their lawsuit against the city's medical cannabis ordinance.

Powell, Wyoming officials believe pranksters planted marijuana seeds in city-owned flower pots.

/ INTERNATIONAL

The Canadian government warned marijuana producers that they could lose their licenses if they sponsor events like music festivals or engage in other promotional activities.

Philippines lawmakers are expected to approve medical cannabis legislation this month.

UK officials granted a special medical cannabis license to a  seven-year-old girl who suffers with a rare genetic condition. Separately, marijuana arrests in England and Wales have dropped sharply in recent years, data shows.

Trinidad and Tobago's prime minister said decriminalizing marijuana is not a priority.

/ ADVOCACY

Kevin Sabet of prohibitionist organization Smart Approaches to Marijuana teased on Twitter that he has recently "experienced something that has been one of the coolest opportunities of my life and will help us in our work immensely." Separately, the organization bashed the endorsement of legalization by New York's health department.

The Federalist Freedom Fund,  political action committee that gave all of its donations to Republicans, was entirely funded by donors from the marijuana industry.

/ OPINION & ANALYSIS

A poll found that British adults support legalizing marijuana, 51%-35%.

/ BUSINESS

Banks are forcing marijuana businesses to sign nondisclosure agreements and putting them on long waiting lists in order to open accounts.

The New York Times examines how mainstream investors are joining the marijuana industry.

Reuters looks at how Canadian health insurers are wary of covering medical cannabis.

The Los Angeles Times profiles former mainstream tech industry workers who are now in the marijuana industry.

The CEO of Eaze thinks Amazon will sell marijuana one day.

/ CULTURE

Musician David Crosby launched a marijuana brand.
Make sure to subscribe to get Marijuana Moment's daily dispatch in your inbox.
Photo courtesy of Chris Wallis // Side Pocket Images.