Anti-Marijuana Site Features Pro-Legalization Politician (For Some Reason)
A new anti-legalization organization just launched and is aiming to "fearlessly investigate, expose, challenge and hold the marijuana industry accountable."
One big problem with the group's new website: It features a gigantic picture of a politician who has been on record supporting marijuana legalization for more than a decade.
It is unclear why the new group, the Marijuana Accountability Coalition (MAC), would so prominently use a photo of British politician Jeremy Corbyn, who backs ending cannabis prohibition, on its site.
In 2000, Corbyn, who is now the leader of the UK's Labour Party, co-introduced a measure in Parliament stating that "cannabis is neither more damaging than tobacco, nor more addictive than alcohol" and "has therapeutic value."
Arguing that the "penalties against cannabis produce more harm than they prevent," the resolution says it "is now time to decriminalise possession and cultivation" and urges that "licensing of cultivation and consumption in cafes should become a local government responsibility, opening up the possibility of local revenues from licences for local production or supply."
MAC quoted well-known anti-legalization advocate Kevin Sabet of Smart Approaches to Marijuana and SAM Action in its launch press release and heavily features SAM's materials on its website.
While the industry celebrates at the Ritz, we are helping to launch the resistance- @MAC_Colorado @learnaboutsam https://t.co/pbWh1IKTtW

— Kevin Sabet (@KevinSabet) November 7, 2017
So far, the MAC hasn't announced specific plans for holding the marijuana industry accountable, and it is unclear if the group will have more lasting power than other SAM-affiliated projects that have fizzled to inactivity over the years.
For example, SAM announced in 2014 that it was planning to launch a website dedicated to showcasing quotes from prominent people who oppose legalization:
The game continues this spring, with SAM planning a response to "We Are the Marijuana Majority," a web compendium of legalization's best and most famous friends, launched with a grant from the Drug Policy Alliance, a leading advocate for reform. The SAM answer will be a directory of—you guessed it—the anti-marijuana majority.

The precise URL and title is still under discussion, but the webpage will feature opponents of legalization, an infinite scroll of head shots and quotes from the likes of Tina Brown, David Brooks, and Barack Obama (whose tangled statements on the subject appear to have landed him on both sites at once).
But while a draft site can be found on a publicly accessible Wix website builder tool, it was never formally launched.
The draft site's URL contains the phrase "truemajority," presumably a reference to the pro-legalization Marijuana Majority site the SAM project was meant to counter. Polls continue to show that a growing majority of Americans support legalizing cannabis.
(Full disclosure: The author of this story is founder of Marijuana Majority.)
Another project that SAM excitedly announced and didn't really follow through with is "Legalization Violations."
In a 2014 press release, SAM said the effort would "track" alleged violations of federal enforcement policy guidance by legal marijuana states.
But the site homepage now looks like this:
Perhaps most importantly, the group has never spelled out how it thinks marijuana should be dealt with. While SAM consistently says it wants a middle-ground approach between legalization and incarceration, it hasn't formally proposed a plan for how the government should treat people who consume cannabis.
In 2013, SAM said it would "solicit specific ideas over the next year as to how localities and states can better deal with marijuana in a health-oriented way."
But four years later, there's still no plan.
Feb 2013: SAM says they'd spend a year figuring out what policies they support. #StillNothinghttp://t.co/VYheS3OsnJ pic.twitter.com/GlUy7oUdFa

— Tom Angell 🌳📰 (@tomangell) August 9, 2014
In the meantime, SAM continues to launch microsites that make it look like it is actually doing something.
Its latest project, High Means DUI, focuses on drugged driving issues.
"The reckless marijuana industry has rushed to profit from high-potent THC products, but they have done nothing to prevent or address the high prevalence of marijuana-impaired driving," Sabet said in a press release on Tuesday.
The announcement says the campaign "aims to support policies that reduce the prevalence of driving while high." But in light of SAM's track record on past projects, it remains to be seen how serious the group is about following through with its stated aims in any meaningful way.
UPDATE: After Marijuana Moment published this story, MAC removed the photo of Corbyn from its site and replaced it with a generic protest shot:
And SAM's Sabet tweeted:
The Pot industry is having such a bad week (lost in Maine, TX billboards, @MAC_colorado pushback, launch of @HighMeansDUI, likely upcoming Congressional losses), that the industry had to focus on a picture on our website rather than our arguments! 😂😂😂 pic.twitter.com/C6HHsmlfU2

— Kevin Sabet (@KevinSabet) November 7, 2017
Harm Reduction Measures At Music Events Don't Violate Drug Law, DOJ Clarifies
The Trump administration quietly made a major concession to drug policy reform groups earlier this year, newly revealed letters between the Department of Justice and U.S. senators show.
In the correspondence, officials clarified that a federal law—which is aimed at punishing people who operate events that knowingly allow or facilitate illicit drug use—doesn't actually prevent venue owners from providing certain harm reduction services for drug consumers at their events. Contrary to fears long expressed by activists, making free water and drug safety education materials available won't be used as evidence of violating the law, the Justice Department said.
The clarification came in response to a request from Deirdre Goldsmith, whose daughter Shelley died from a heatstroke after taking MDMA at a dance concert in 2013.
Goldsmith has since become an advocate for harm reduction reform measures that could prevent similar incidents, and in November 2017, she wrote to Attorney General Jeff Sessions through her state's two U.S. senators, Tim Kaine and Mark Warner, both Democrats, requesting clarification about provisions of the Illicit Drug Anti-Proliferation (IDAP) Act of 2003.
The law's predecessor was called the Reducing Americans' Vulnerability to Ecstasy (RAVE) Act, which, as the name suggests, targeted rave culture and ecstasy use. That version didn't pass though, so a slightly more nuanced version, the IDAP Act, was introduced and passed in 2003. It was written by then-Sen. Joe Biden (D-DE).
Goldsmith wanted to know if common sense harm reduction policies violated the law. She said she's heard from venue operators who were reluctant to provide services such as distributing public health information on-site at their events out of fear of federal prosecution.
"My journey since Shelly's passing has led me to work to protect our young people from the many risks associated with incidental, illicit recreational drug use," Goldsmith wrote.
"With your help, by clarifying exactly what is permitted by the Department of Justice under this law, we can give venue owners the assurance they need to implement measures to reduce the risk of harm to attendees' due to unsafe settings."
In January, a Drug Enforcement Administration (DEA) official replied, writing that the agency's review of the law "did not identify any provision of the Act that would discourage law abiding venue owners from instituting safety measures for its patrons, including the provision of water."
Good, but questions remained. Goldsmith said in a follow up letter that she appreciated the agency's clarification and listed three other harm reduction measures that could mitigate "dire situations" at events like the one her daughter had attended. Would providing "cool down spaces," distributing public health information on-site or expanding the number of trained medical personnel at these events put venue operators at risk of prosecution?
"Because some venues feel that they are not allowed to provide these common-sense safeguards because they fear prosecution, they continue to be, in my opinion, high-risk and dangerous settings in terms of public safety," she wrote.
Again, the DEA responded. The agency didn't weigh in on each specific measure she described, but it did note that it "shares Ms. Goldsmith's concern that venue owners not be discouraged from providing appropriate safety measures at entertainment venues."
The law is designed to penalize venue operators who "knowingly opened or maintained a place for the purpose of manufacturing, distributing, or using a controlled substance," the DEA explained. "A variety of indicators may help to demonstrate that an offender had the requisite knowledge."
"Moreover, dissemination of accurate public health information that outlines both the illegality and dangers of drug use may discourage prohibited conduct."
That said, "[e]very investigation has its own unique set of facts and circumstances," the DEA wrote. The agency recommended that venue owners contact the U.S. attorney's office in their respective jurisdiction for further clarification.
"I'm very encouraged about [the DOJ's letters], especially because it's Trump's Department of Justice," Emanuel Sferios, founder of the harm reduction group DanceSafe, told Marijuana Moment. "I think they wrote it very clearly to let us, and promoters know that they would not be prosecuting club owners and festival promoters who provided these two services specifically: free water and drug information."
Goldsmith publicly announced the DOJ clarification in a post on the Amend the RAVE Act website earlier this month.
"These are giant steps forward!" she wrote. "It means that the Department of Justice for the first time explicitly recognizes that providing free water and drug educational materials does not violate the RAVE Act. This is huge!"
Still, there's work to be done, Sferios said. Advocates would like to the Justice Department to specifically exempt all "harm reduction services" at these events from the law, but the term itself has been stigmatized on Capitol Hill.
That's "crazy," he said, "because harm reduction is the preferred approach to dealing with drug use around the developed world."
Read the letters between Goldsmith and the Justice Department below:
DOJ Goldsmith Letters by Marijuana Moment on Scribd
Photo courtesy of Patrick Savalle.
People With Marijuana Convictions Should Know About National Expungement Week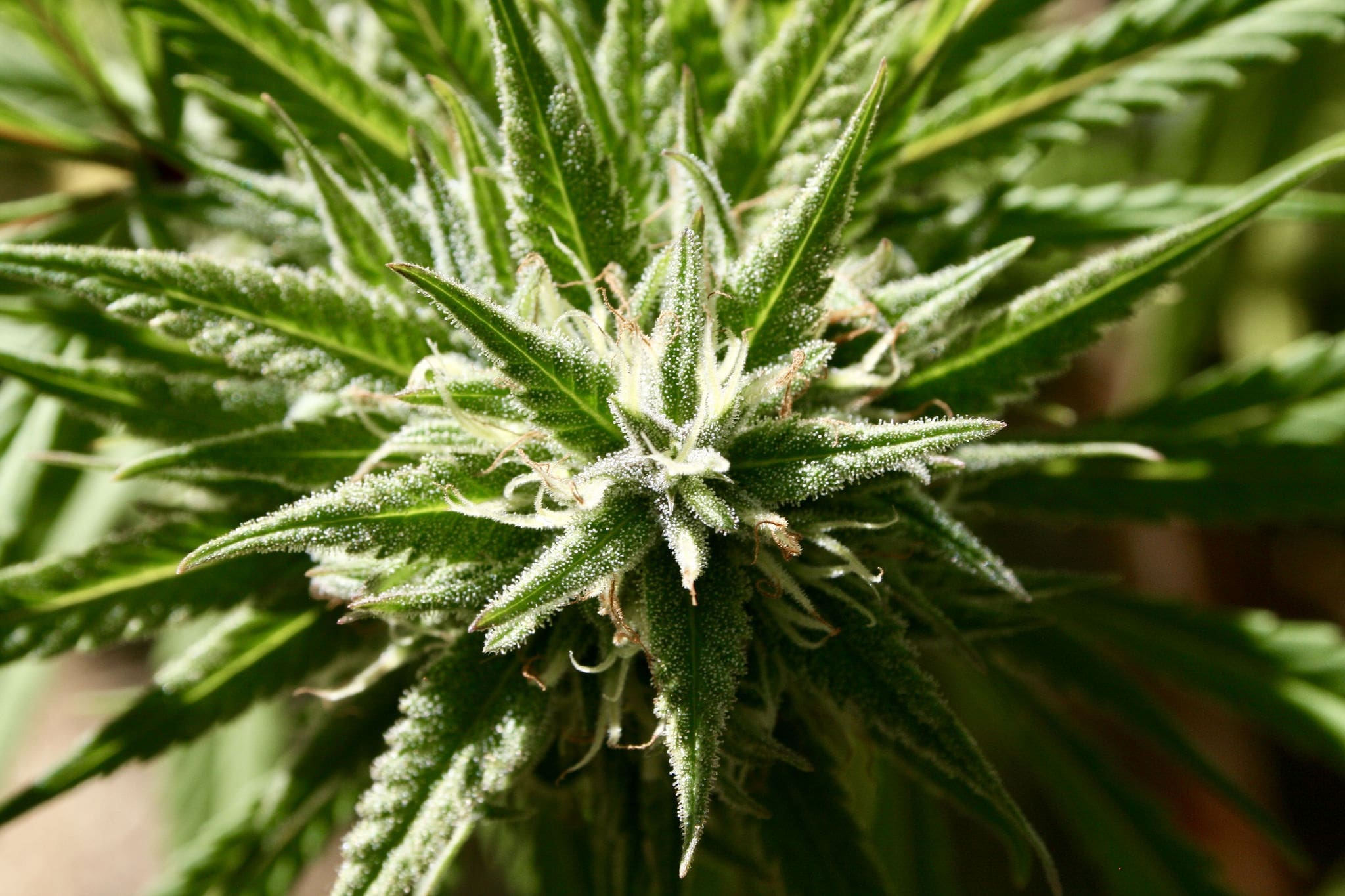 Marijuana legalization is a solid first step, but there's still a lot of work to be done to resolve  socioeconomic and racial inequities brought about by the war on drugs.
Hence, we now have National Expungement Week. The first-of-its-kind campaign, supported by a coalition of cannabis and social justice organizations called the Equity First Alliance, is taking place from October 20-27.
The organizations will offer "expungement and other forms of legal relief to some of the 77 million Americans with convictions on their records," according to the campaign website. "These convictions can restrict access to housing, employment, education, public assistance, and voting rights long after sentences have been served."
In an open letter, the alliance also said it was "largely unsupported by the cannabis industry and by the traditional funders of equity work." While a main argument in support of legalization is that it would help to repair drug war damages, which have disproportionately affected communities of color, the laws and markets created by the successful movement haven't necessarily lived up to its name, the alliance wrote.
To that end, the campaign has organized events across the country—from Los Angeles to Boston—to provide legal services to those whose criminal records are able to be reduced or expunged. You can check out the full list of events here.
The alliance's agenda touches on numerous reform policies, including using marijuana tax revenue to fund communities that have been impacted by prohibition, implementing social equity programs, ensuring corporate responsibility for businesses that profit off cannabis and providing affordable medical cannabis for low-income patients, among other policies.
"We believe that we have a short but vital window of opportunity to change the course of the cannabis industry—and by doing so, we can prevent further harms to the most impacted communities and create a model of reparative economic and criminal justice."
Adam Vine, co-founder of Cafe-Free Cannabis and an organizer with the campaign, told Marijuana Moment that the campaign is necessary "because millions of Americans have been harmed by the war on drugs and continue to face collateral consequences for convictions that may have happened years ago."
"These consequences restrict people's access to employment, housing, education, and social services, so our coalition decided to do something about it," he said. "We are coordinating these events to provide free legal relief and to say that as states move towards cannabis legalization, expungement needs to be the first priority."
Photo courtesy of Brian Shamblen.
Chris Christie Finally Recognizes Marijuana Legalization As States' Rights Issue
Famously anti-marijuana former New Jersey Gov. Chris Christie (R) isn't jumping on the pro-legalization train any time soon—but new comments suggest he might be softening his opposition a smidge, recognizing marijuana reform as a states' rights issue.
Speaking at Politicon on Saturday, Christie took a question about his cannabis stance from YouTuber Kyle Kulinski, who asked him to weigh in on studies showing that states with legal marijuana programs experience lower rates of opioid addiction and overdoses compared to non-legal states. He was quick to dismiss the research, contending that other studies show the "exact opposite."
"I just don't believe when we're in the midst of a drug addiction crisis that we need to legalize another drug," Christie said, echoing comments he's made as chair of President Donald Trump's opioids committee.
Then he pivoted, acknowledging that some will push back on his anti-legalization position by pointing out that alcohol is legal. "I get that," he said, "but I wasn't here when we legalized alcohol."
Kulinski seized on that point and asked the former governor if he'd vote to ban alcohol.
"No, I wouldn't ban it. You can't put the toothpaste back in the tube, and that's a big, important argument about marijuana because once you legalize this, that toothpaste never goes back in the tube."
Christie stood out among other Republican and Democratic contenders during his 2016 presidential run by maintaining that in addition to personally opposing legalization, he'd crack down on legal cannabis states and enforce federal laws nationwide if elected.
"If you're getting high in Colorado today, enjoy it," Christie said in 2015. "As of January 2017, I will enforce the federal laws."
So it came as something of a surprise when the former governor went on to say in the Politicon appearance that "states have the right to do what they want to do on this," signaling a modest shift in his anti-marijuana rhetoric. States should have that right even though, as Christie put it, "broad legalization of marijuana won't, in my view, alleviate or even minimize the opioid crisis."
It's unclear what's behind the apparent shift from hardline prohibitionist to wary federalist, but who knows… maybe Christie experienced an epiphany at a Melissa Etheridge concert he attended earlier this month.
Etheridge, who recently spoke with Marijuana Moment about her cannabis advocacy and use of the drug for medicinal purposes, reacted to a tweet showing Christie at one of her recent performances, where he reportedly knew every word of her songs and sang along.
— Melissa Etheridge (@metheridge) October 6, 2018
Christie, for his part, replied that he "enjoyed every minute of a great performance and a truly wonderful group of fans."
And enjoyed every minute of a great performance and a truly wonderful group of fans https://t.co/TQdJ8fzkTM

— Governor Christie (@GovChristie) October 6, 2018
Hm…
Melissa Etheridge Talks Art, Culture and Marijuana Advocacy In The Legalization Era
Photo courtesy of Gage Skidmore.