Anti-Marijuana Site Features Pro-Legalization Politician (For Some Reason)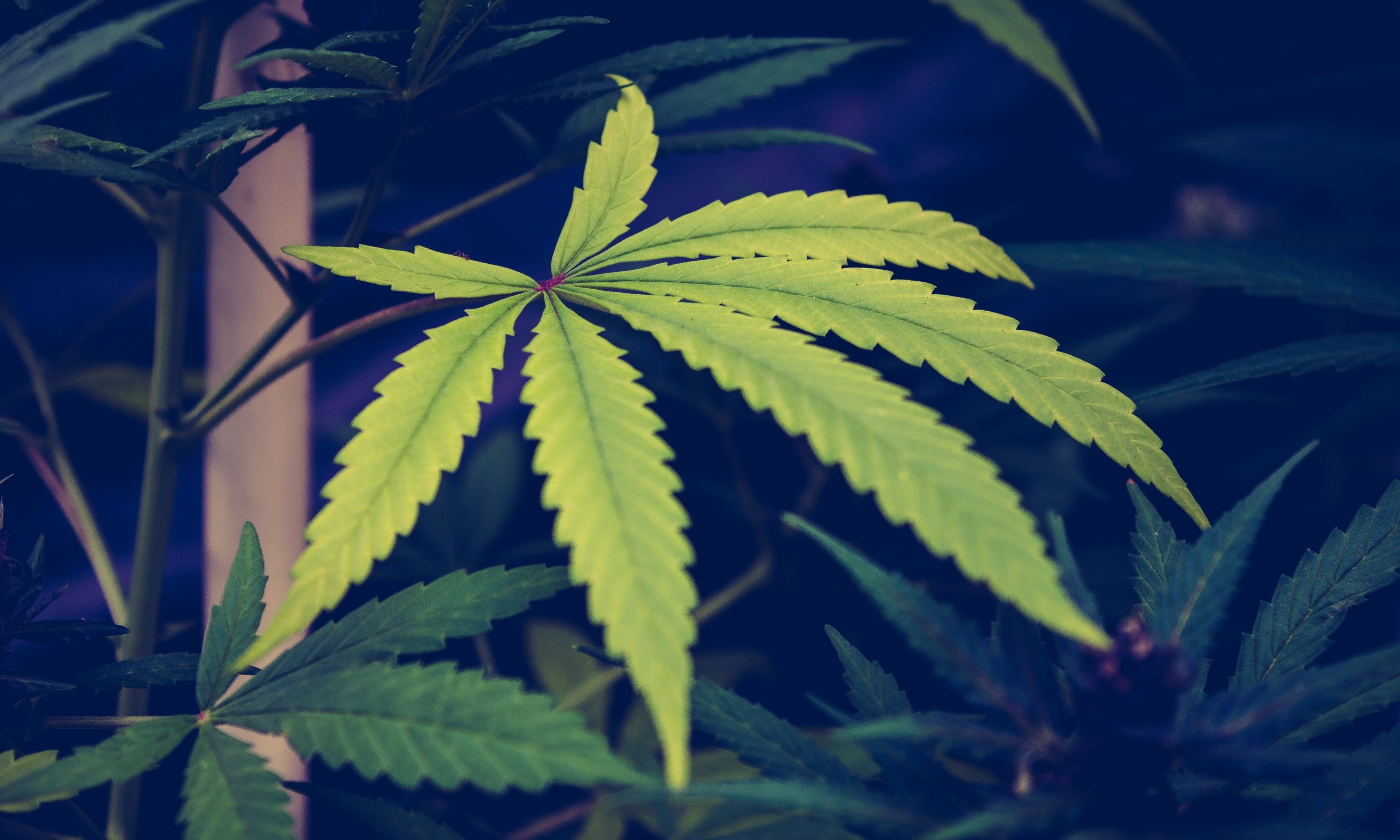 A new anti-legalization organization just launched and is aiming to "fearlessly investigate, expose, challenge and hold the marijuana industry accountable."
One big problem with the group's new website: It features a gigantic picture of a politician who has been on record supporting marijuana legalization for more than a decade.
It is unclear why the new group, the Marijuana Accountability Coalition (MAC), would so prominently use a photo of British politician Jeremy Corbyn, who backs ending cannabis prohibition, on its site.
In 2000, Corbyn, who is now the leader of the UK's Labour Party, co-introduced a measure in Parliament stating that "cannabis is neither more damaging than tobacco, nor more addictive than alcohol" and "has therapeutic value."
Arguing that the "penalties against cannabis produce more harm than they prevent," the resolution says it "is now time to decriminalise possession and cultivation" and urges that "licensing of cultivation and consumption in cafes should become a local government responsibility, opening up the possibility of local revenues from licences for local production or supply."
MAC quoted well-known anti-legalization advocate Kevin Sabet of Smart Approaches to Marijuana and SAM Action in its launch press release and heavily features SAM's materials on its website.
While the industry celebrates at the Ritz, we are helping to launch the resistance- @MAC_Colorado @learnaboutsam https://t.co/pbWh1IKTtW

— Kevin Sabet (@KevinSabet) November 7, 2017
So far, the MAC hasn't announced specific plans for holding the marijuana industry accountable, and it is unclear if the group will have more lasting power than other SAM-affiliated projects that have fizzled to inactivity over the years.
For example, SAM announced in 2014 that it was planning to launch a website dedicated to showcasing quotes from prominent people who oppose legalization:
The game continues this spring, with SAM planning a response to "We Are the Marijuana Majority," a web compendium of legalization's best and most famous friends, launched with a grant from the Drug Policy Alliance, a leading advocate for reform. The SAM answer will be a directory of—you guessed it—the anti-marijuana majority.

The precise URL and title is still under discussion, but the webpage will feature opponents of legalization, an infinite scroll of head shots and quotes from the likes of Tina Brown, David Brooks, and Barack Obama (whose tangled statements on the subject appear to have landed him on both sites at once).
But while a draft site can be found on a publicly accessible Wix website builder tool, it was never formally launched.
The draft site's URL contains the phrase "truemajority," presumably a reference to the pro-legalization Marijuana Majority site the SAM project was meant to counter. Polls continue to show that a growing majority of Americans support legalizing cannabis.
(Full disclosure: The author of this story is founder of Marijuana Majority.)
Another project that SAM excitedly announced and didn't really follow through with is "Legalization Violations."
In a 2014 press release, SAM said the effort would "track" alleged violations of federal enforcement policy guidance by legal marijuana states.
But the site homepage now looks like this:
Perhaps most importantly, the group has never spelled out how it thinks marijuana should be dealt with. While SAM consistently says it wants a middle-ground approach between legalization and incarceration, it hasn't formally proposed a plan for how the government should treat people who consume cannabis.
In 2013, SAM said it would "solicit specific ideas over the next year as to how localities and states can better deal with marijuana in a health-oriented way."
But four years later, there's still no plan.
Feb 2013: SAM says they'd spend a year figuring out what policies they support. #StillNothinghttp://t.co/VYheS3OsnJ pic.twitter.com/GlUy7oUdFa

— Tom Angell 🌳📰 (@tomangell) August 9, 2014
In the meantime, SAM continues to launch microsites that make it look like it is actually doing something.
Its latest project, High Means DUI, focuses on drugged driving issues.
"The reckless marijuana industry has rushed to profit from high-potent THC products, but they have done nothing to prevent or address the high prevalence of marijuana-impaired driving," Sabet said in a press release on Tuesday.
The announcement says the campaign "aims to support policies that reduce the prevalence of driving while high." But in light of SAM's track record on past projects, it remains to be seen how serious the group is about following through with its stated aims in any meaningful way.
UPDATE: After Marijuana Moment published this story, MAC removed the photo of Corbyn from its site and replaced it with a generic protest shot:
And SAM's Sabet tweeted:
The Pot industry is having such a bad week (lost in Maine, TX billboards, @MAC_colorado pushback, launch of @HighMeansDUI, likely upcoming Congressional losses), that the industry had to focus on a picture on our website rather than our arguments! 😂😂😂 pic.twitter.com/C6HHsmlfU2

— Kevin Sabet (@KevinSabet) November 7, 2017