Nebraska Lawmakers Hear Powerful Testimony About Medical Marijuana Bill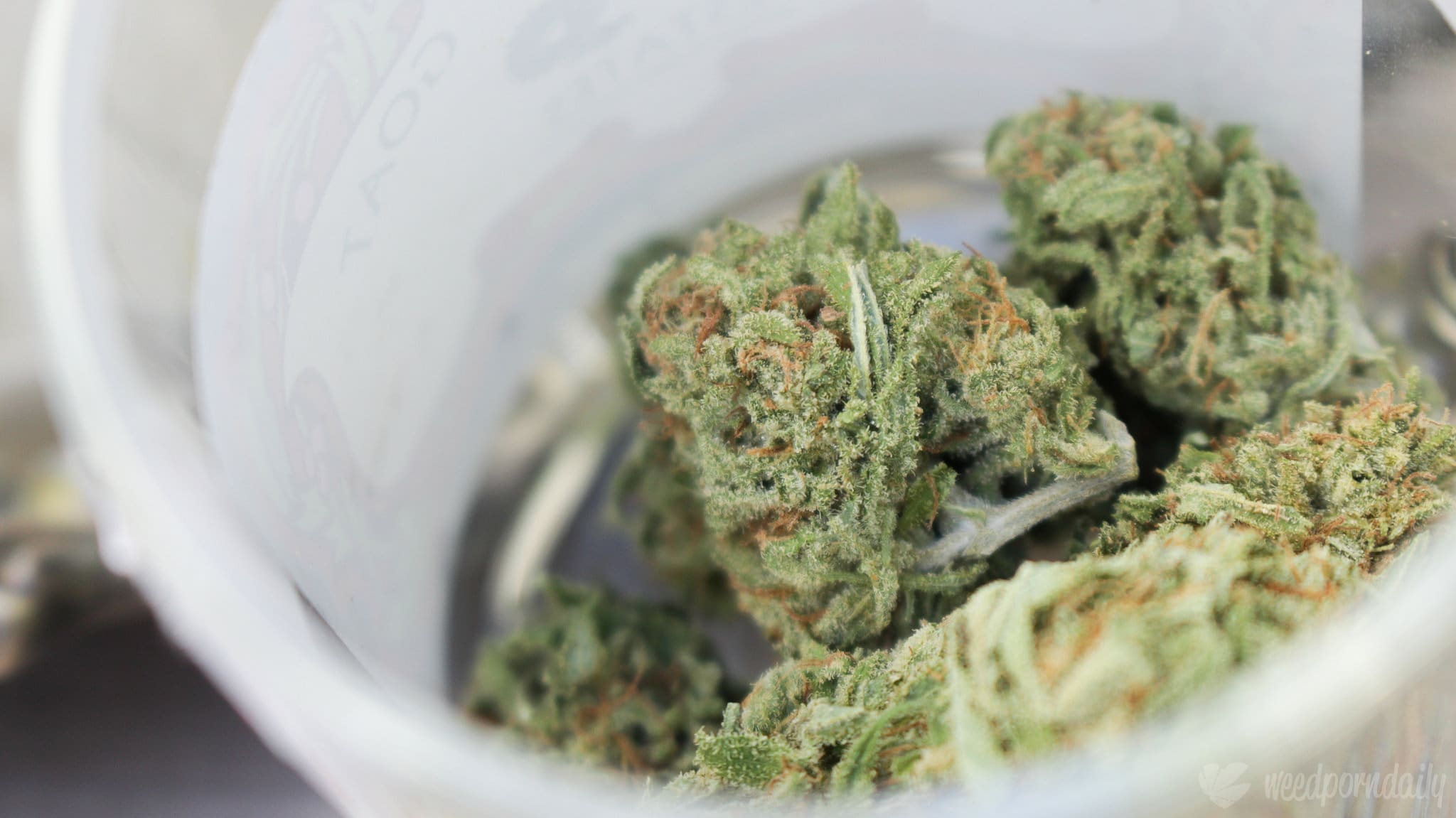 Lawmakers in Nebraska's unicameral legislature discussed a proposed medical marijuana legalization bill on Friday, with experts offering testimony on how to effectively regulate a legal cannabis system.
Sen. Ann Wishart (D), the main sponsor of the legislation, described how her proposal would allow qualifying patients to possess, consume, cultivate and purchase medical marijuana from licensed dispensaries. She said she wouldn't stop fighting until the state has established a comprehensive and "humane" medical cannabis program.
Several individuals shared information about regulating cannabis, the scientific evidence behind its therapeutic potential and personal anecdotes about how marijuana has helped treat conditions like childhood epilepsy and chronic pain.
Karen O'Keefe, director of state policies for the Marijuana Policy Project, sat beside Wishart and took questions from the legislature's Judiciary Committee. She explained, for example, how many joints could be produced from three ounces of cannabis that patients would be allowed to possess under the bill. She also talked about why home cultivation is necessary for patients to access their medication that wouldn't be covered by insurance.
Former Sen. Tommy Garrett (R), who previously championed a medical cannabis legalization bill in the legislature after being approached by mothers of sick children in his district, spoke in support of the legislation. He called on lawmakers to make Nebraska the 34th state to legalize for medical purposes.
A self-described conservative Christian father delivered an emotional testimony about why he supports the bill. It's not about getting high, he said. The legislation is about "offering hope [to those] who have tried conventional medications to address their afflictions and are in need of different options."
"Speaker after speaker, telling of their own suffering or their child's suffering, at hearing on medical cannabis," Omaha World-Herald reporter Martha Stoddard tweeted, summing up the first part of the hearing. "Alternating between tears and anger."
Hours later, the panel was still taking testimony from people who traveled to the state Capitol to make their voices heard.
It's hour five of testimony for @NebraskaAnna's medical marijuana bill and there are still about 25 people here to testify! 👊💯 #medicalmarijuana pic.twitter.com/tbitf00O6G

— Senator Adam Morfeld (@Adam_Morfeld) January 26, 2019
Prior to the committee hearing, Gov. Pete Ricketts (R) held a press conference to express opposition to medical cannabis legalization. He was accompanied by his lieutenant governor, Nebraska State Patrol Superintendent Col. John Bolduc and popular former college football coach Tom Osborne.
Learn about why Coach Osborne and concerned Nebraskans are stepping up to oppose LB 110 and legislative legalization of marijuana here: https://t.co/mQKa9jkzlq pic.twitter.com/mWlvtCZYZ6

— Gov. Pete Ricketts (@GovRicketts) January 26, 2019
But while it seems likely that Ricketts would veto a bill to legalize medical cannabis in Nebraska, Wishart and Sen. Adam Morfelt (D) are simultaneously working to put medical marijuana before voters as a ballot measure in 2020 in case the legislative route doesn't work.
"Elected officials have had their opportunity to take action and failed," Morfelt said in a press release when the initiative effort was announced last month. "Patients cannot wait any longer, and it's now time for Nebraska voters to decide this issue."
Nebraska Lawmakers Form Committee To Put Legal Marijuana Before Voters In 2020
Photo courtesy of WeedPornDaily.