Nearly One In Ten New Missouri Jobs Came From Medical Marijuana Industry In 2021, Trade Group Report Finds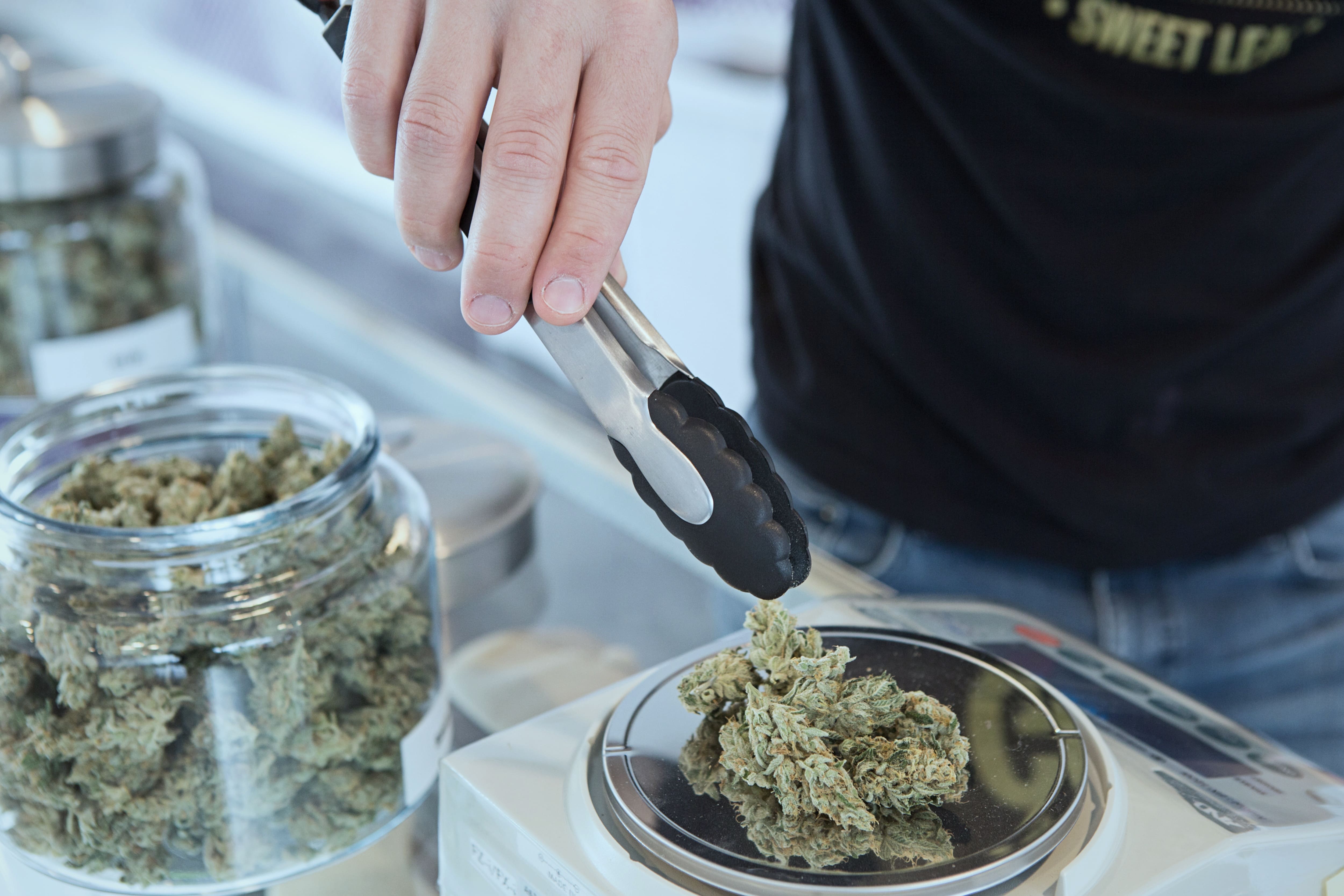 Nearly one out of every 10 jobs that were created in Missouri last year came from the state's medical marijuana industry, according to an analysis of state labor data that was released by a trade group on Wednesday.
The cannabis sector added almost 7,000 new jobs, which is about 10 percent of the 77,600 jobs that the Missouri Department of Labor tracked for 2021 overall, the Missouri Medical Cannabis Trade Association (MoCannTrade) said.
The group combined the Labor Department figures with separate data from the Missouri Department of Health and Human Services that shows it has issued 6,596 state agent ID cards that people need to work in the cannabis industry. MoCannTrade said that "all but a few hundred of those cards have been issued since retail sales commenced in late October 2020."
"Missouri's medical cannabis industry is delivering on its promise of not only providing safe, affordable and convenient access for patients but also helping to infuse the state's economy with sizable investment and millions in new tax revenue," Andrew Mullins, executive director of the association, said in a press release.
The group also noted that the state has registered nearly 170,000 medical cannabis patients, and sales of marijuana products exceeded $200 million last year alone. Regulators have so far authorized more than 300 cannabis businesses, including dispensaries, manufacturers and cultivators.
Jay Patel, the CEO of Green Releaf Dispensaries that operates half a dozen retailers in the state, said medical cannabis is "hands down the most impactful collective investment our state has seen in recent memory."
Meanwhile, there are broader marijuana and other drug policy reform efforts underway in the Show-Me State.
For example, a Republican lawmaker is again making a push to place cannabis legalization on the ballot. But some activists aren't waiting on the legislature to take action to refer the issue to voters, with one campaign officially launching signature gathering last month for a separate reform initiative.
Rep. Shamed Dogan (R) recently pre-filed his joint resolution to place a constitutional amendment on legalization on the 2022 ballot. He introduced a similar proposal last year, but it did not advance.
Under the lawmaker's plan, adults 21 and older could purchase, possess and cultivate cannabis for personal use. It does not specify allowable amounts.
Separately, the group New Approach Missouri, which successfully got a medical cannabis initiative passed by voters in 2018, announced last summer its plans to put the reform proposal on the ballot through its new campaign committee Legal Missouri 2022.
The organization tried to place the issue of legalization before voters in 2020, but the COVID-19 pandemic derailed that effort.
Despite the health crisis, activists managed to collect 80,000 raw signatures within months, though they needed 160,199 valid signatures to qualify.
A separate campaign, Fair Access Missouri, is separately exploring multiple citizen initiatives with the hopes of getting at least one on the ballot next year. Three of the four would create a system of legalized cannabis sales for adults 21 and older, while another would simply amend the state's existing medical marijuana program.
Separately, a state lawmaker filed a bill late last month to decriminalize a range of drugs including marijuana, psilocybin, LSD, MDMA and cocaine.
The measure's introduction came after a Republican Missouri legislator filed a separate bill to give residents with serious illnesses legal access to a range of psychedelic drugs like psilocybin, ibogaine and LSD through an expanded version of the state's existing right-to-try law.
Michigan Activists File Psychedelics Legalization Ballot Initiative For 2022