Medical Marijuana Dispensaries Save Lives, Study Finds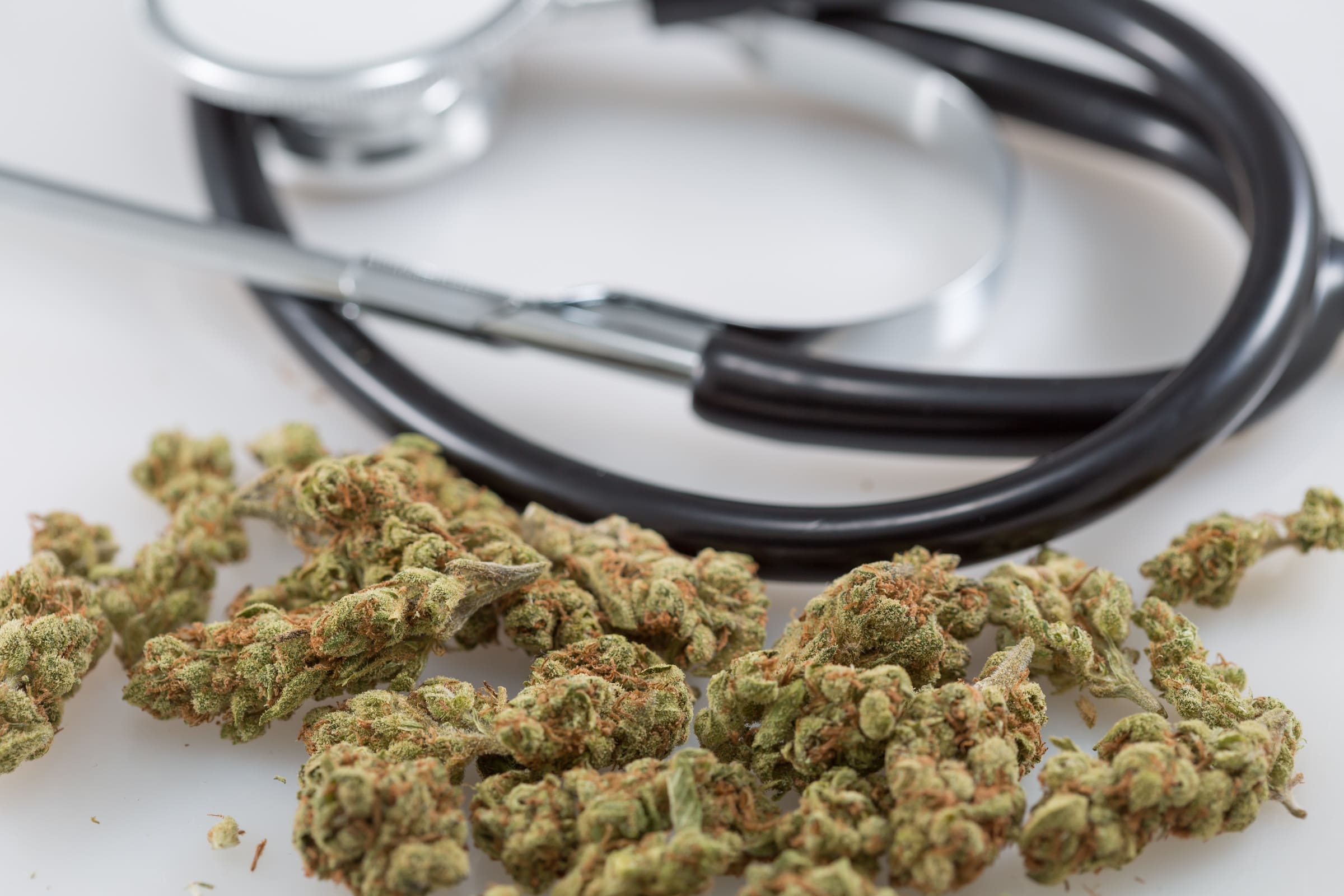 States where people can legally access marijuana through dispensaries see dramatically reduced opioid overdose death rates, new federally funded research shows.
"In short, our findings that legally protected and operating medical marijuana dispensaries reduce opioid-related harms suggests that some individuals may be substituting towards marijuana, reducing the quantity of opioids they consume or forgoing initiation of opiates altogether," the study concludes. "Marijuana is a far less addictive substance than opioids and the potential for overdosing is nearly zero."
While previous research has shown that medical marijuana laws are associated with lower opioid overdose rates, the new analysis distinguished between states where medical cannabis is simply legal and states that actually allow streamlined patient access to marijuana through active dispensaries.
"Because legal protection of retail dispensaries does not mean dispensaries are operational, we construct our policy measure to identify the state/year in which dispensaries are both legally protected and open for business," researchers from the RAND Corporation, the National Bureau of Economic Research and the University of California, Irvine wrote. "Dispensaries – retail outlets that sell marijuana to qualified patients – contribute to the decline in opioid overdose death rates."
To be more specific:
"Using data from just the early period of these laws 1999–2010, dispensaries reduce opioid mortality rates by about 40%, above and beyond the reduction from marijuana laws alone. The total effect is estimated to be even larger. When we consider the full time period (1999–2013), the estimates imply that dispensaries reduce opioid mortality rates by about 20% while the main effect of having a law is relatively small in magnitude, implying declines of about 5%, and not statistically distinguishable from zero. Importantly, together – a marijuana law with a legal, operational dispensary provision – the estimates imply a statistically significant (at the 5% level) decline in overdose death rates of about 25%."
"It is clear that operational dispensaries are critical," the study, published online over the weekend by the Journal of Health Economics, concluded. "This evidence is consistent with the need for a clear and legal supply chain for medical marijuana policy to have an effect."
Going a step further, the study, which was funded by the National Institute on Drug Abuse, found that examining data from after 2010, "a period when states began opening more tightly regulated medical marijuana retail systems," apparently in response to federal enforcement guidance, weakens the effect.
"The effect of medical marijuana policies on opioid related harm diminishes over time, particularly after 2010, which might be due to the regulatory tightening of medical marijuana dispensaries, the major marijuana policy feature behind the reduced harm in the earlier period," the data suggests.
Nonetheless, the researchers concluded that "our results suggest a potential overlooked positive effect of medical marijuana laws that support meaningful retail sales."
Youth Marijuana Use Isn't Increasing After States Legalize, Meta-Analysis Of 55 Studies Concludes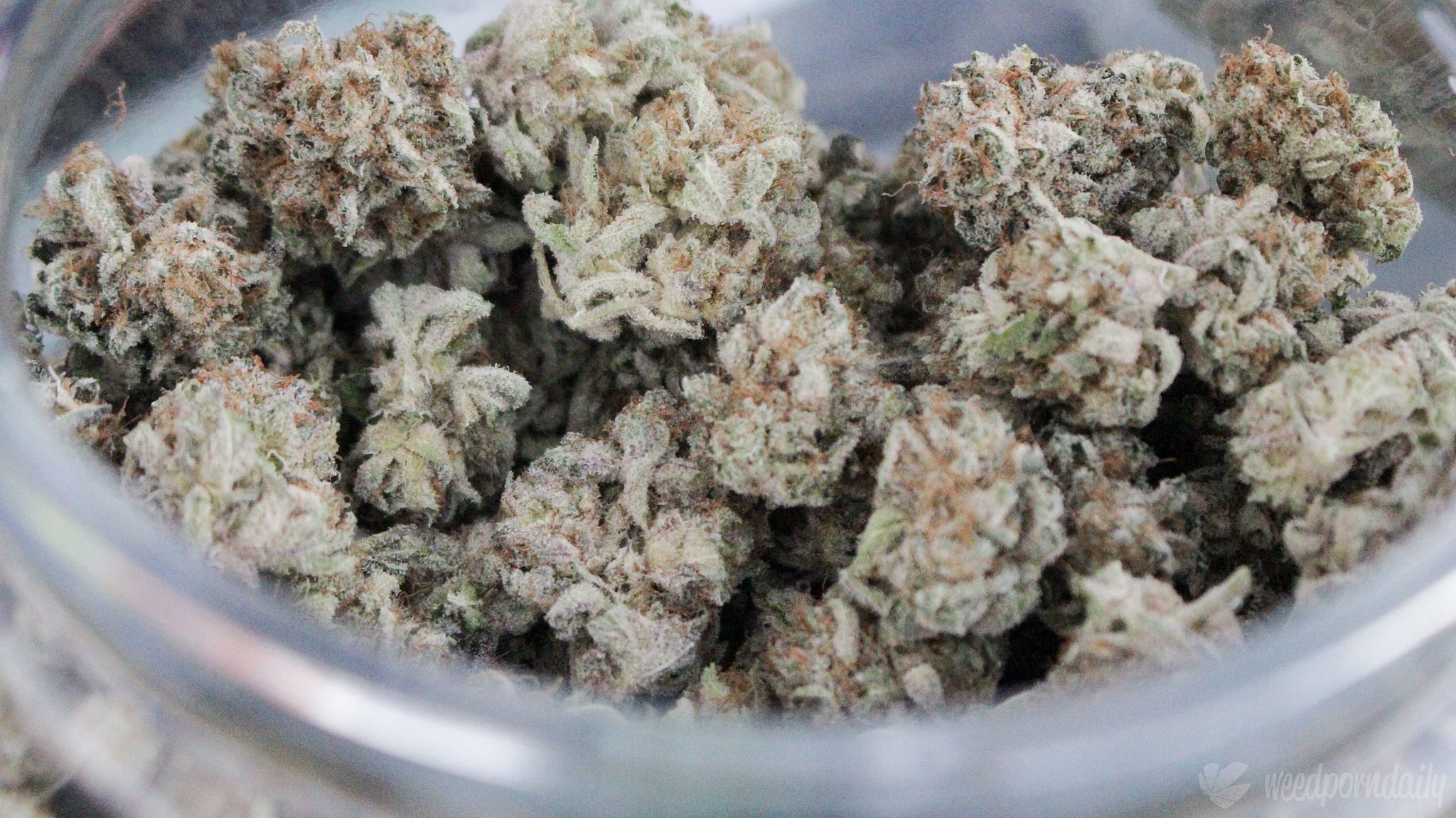 For good reason, there's a lot of interest in tracking marijuana use trends in the era of legalization, especially as it concerns youth consumption.
Thankfully, there's been a great deal of research examining these trends—and a meta-analysis published this week in the journal Current Addiction Reports took a holistic look at the existing scientific literature to learn about the prevalence of cannabis use post-legalization.
Fifty-five studies were included in the new analysis.
Just as numerous prior studies have concluded, the researchers found that adolescent marijuana use does not increase after a state legalizes cannabis. Further, reports of higher rates of marijuana use among teenagers in legal states ignores the fact that those rates were generally higher before the passage of medical cannabis laws, the researchers explained.
Still, the studies "suggest that passage of [medical marijuana laws] has not increased cannabis use among teenagers during the periods after their passage that has been studied to date," the researchers wrote.
For adults, the story is somewhat different. The frequency of marijuana consumption among adults has increased in states where medical cannabis has been legalized. However, that increase generally applies to adults who reported using cannabis prior to the implementation of a medical marijuana program.
The meta-analysis also looked at rates of cannabis use disorder in states that have ended prohibition. The assumption, as the researchers wrote, would be that higher rates of marijuana consumption among adults would mean higher rates of cannabis use disorder. Turns out, that wasn't the case:
"Despite the increase in the prevalence of adult cannabis use, the prevalence of cannabis use disorders among adults in the past year did not change (remaining at 1.5 percent [from 2002 to 2004]). More surprisingly still, the prevalence of [cannabis use disorder] among adults who used cannabis in the past year declined from 14.8 percent in 2002 to 11.0 percent in 2014."
There are a couple of theories the researchers floated to explain this trend. It could be a reflection of the fact that the rate of underage marijuana use has declined, and that age group is generally more prone to developing a cannabis use disorder, for example.
In any case, the main takeaways from the meta-analysis are pretty cut and dry: adolescents really aren't using marijuana more frequently in states that have legalized, adults who were current users before a state legalized ended up consuming more post-legalization and cannabis use disorder doesn't seem to be increasing even as more states opt to liberalize their marijuana laws.
Meta-analyses are helpful, the researchers wrote, because they can "potentially detect weak effects that may not be present in all or any of the individual studies." In the case of this meta-analysis, however, "the results supported the findings of the individual studies."
Teen Marijuana Use Is Down In California Following Legalization, State-Funded Study Shows
Photo courtesy of WeedPornDaily.
Marijuana References In Popular Music Are On the Rise, Study Finds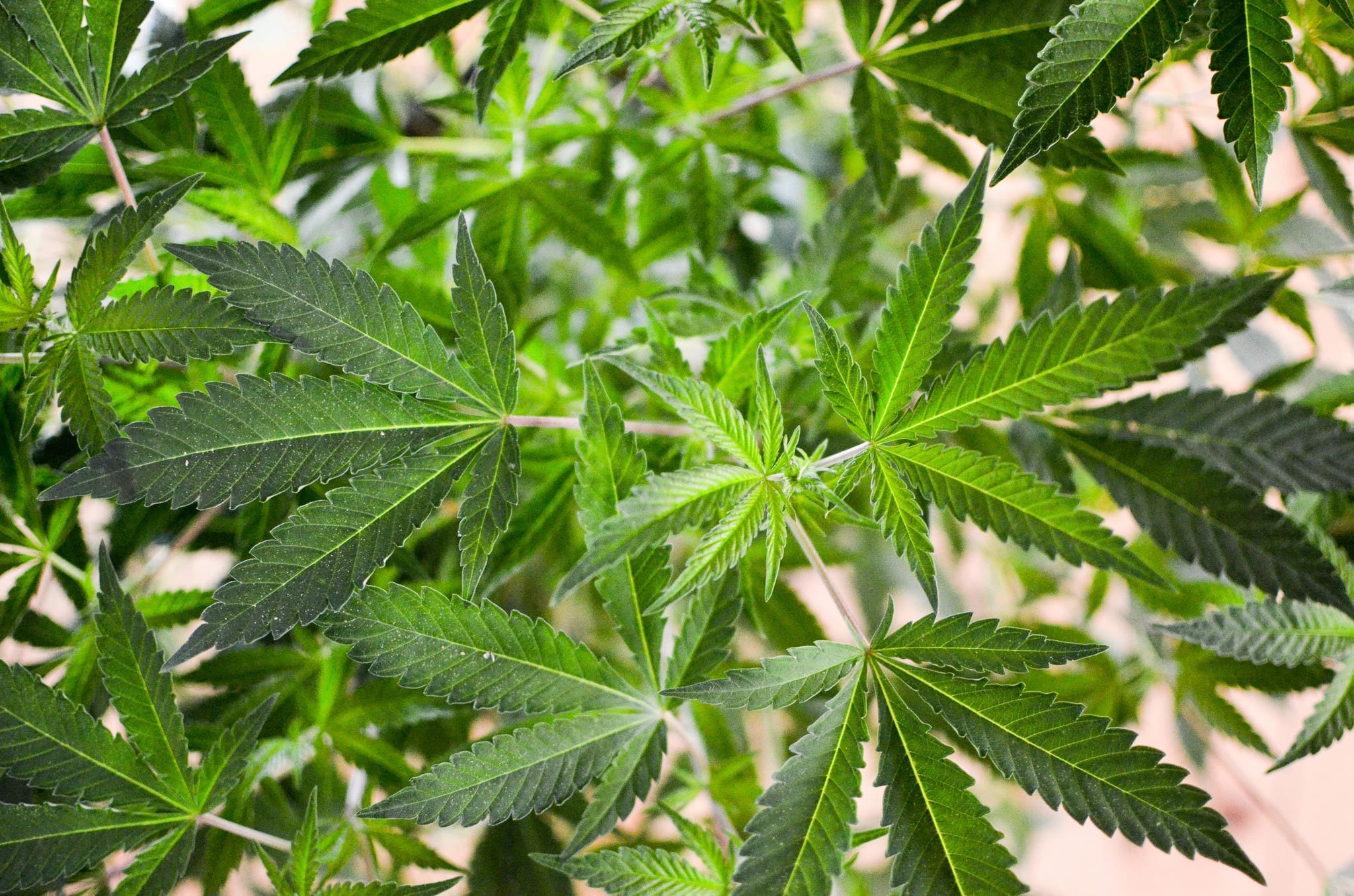 The number of hit songs that feature lyrics referencing marijuana has increased dramatically over the last 30 years, according to a new study. And researchers believe that growing public acceptance of cannabis is fueling a trend that has resulted in more than three out of four top 40 songs in the U.S. now containing shout-outs to weed.
The study, published last week in the Journal of the American Board of Family Medicine, sought to identify a link between popular music and drug trends in the U.S., with a main focus on opioids. Researchers at the University of Minnesota and Wayne State University examined the lyrics of Billboard's top 40 songs for each year from 1986 to 2016, filtering for songs that reference marijuana, alcohol, opioids and tobacco.
During the time period under review, references for all categories except tobacco increased.
The first mentions of cannabis appeared in 1989, for example, with fewer than five references in that year's top 40 chart, as ranked by Billboard. But by 2016, there were more than 30 marijuana references, more than for any other substance tracked in study.
Public acceptance of marijuana use for medical or recreational purposes also grew demonstrably over that time span, which may have "influenced the acceptability of mentioning marijuana in Top 40's music," the researchers wrote.
"If this demonstrated 'acceptability' trend is mirrored through a similar rise in the mention of opioid narcotics in Top 40's music, America's epidemic of overdose fatality may continue to escalate."
References to opioids, including heroin and prescription painkillers, weren't featured until the late 1990s, according to the analysis. That same decade marked the beginning of a larger push on the part of pharmaceutical companies to promote opioid-based painkillers.
"Over 50 percent of current Top 40's hit references discuss narcotic prescription or synthetic medication use, with the most common references including codeine, Percocet, and even remifentanil, among others," the study found.
Those results should be instructive to public health officials, the researchers argued. Because "if reference to opioid medications continues to become 'casual or trendy,' as exemplified in the prose of many popularly aired lyrics, a more targeted public awareness campaign may be warranted to combat this growing national public health concern."
While a larger share of today's popular song lyrics contain drug and alcohol references overall, one notable exception is tobacco. As rates of tobacco use and public acceptance of tobacco has fallen, so too has the prevalence of tobacco references in top 40 songs. In fact, there were no references to tobacco in top 40 songs in 2016.
"Although marijuana use has become increasing acceptable among American consumers, tobacco has become increasingly unpopular and stigmatized."
"Further inquiry may be warranted to evaluate the societal impact and persuasive abilities of popular culture, including Top 40's music, on American drug and alcohol use," the researchers concluded. 
South By Southwest Fans Choose From Dozens Of Marijuana-Themed Panels For 2019
Photo courtesy of Philip Steffan.
Most Doctors, Nurses And Pharmacists Support Legalizing Marijuana, Poll Finds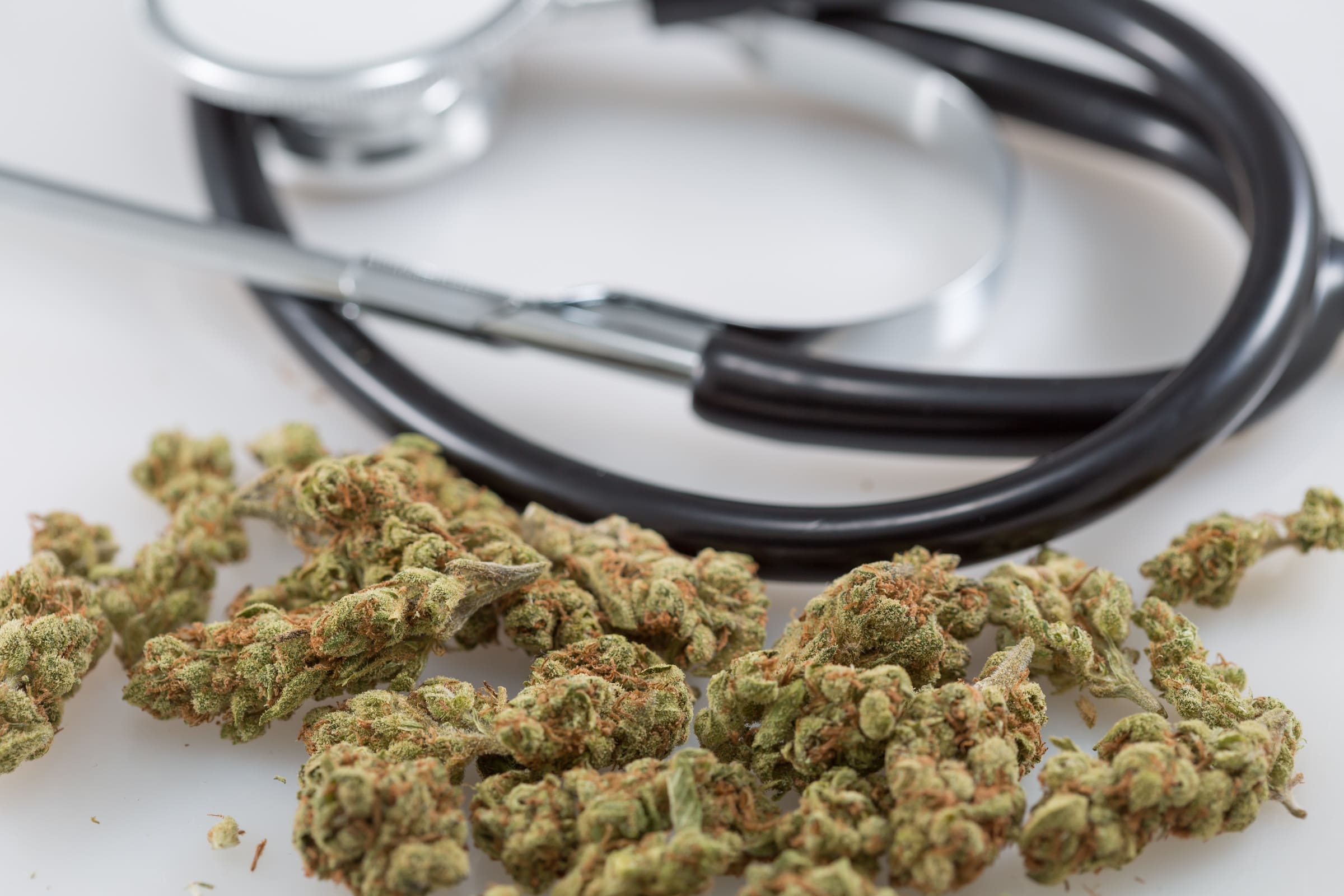 A majority of physicians are in favor of legalizing marijuana nationwide, according to a newly published survey, and an even bigger supermajority back allowing medical cannabis.
The results of the poll, which was conducted by Medscape Medical News, also show strong support for marijuana reforms from other medical professionals like nurses, pharmacists and psychologists, as well as those working in health business and administration.
Here's how the healthcare professionals responded to the question, "Should Recreational Marijuana Be Legalized Nationally?"
Physicians: 53% support
Health Business/Administration: 72% support
Nurses: 57% support
Pharmacists: 54% support
Psychologists: 61% support
And when asked, "Should Medical Marijuana Be Legalized Nationally?" they replied as follows:
Physicians: 67% support
Health Business/Administration: 88% support
Nurses: 82% support
Pharmacists: 71% support
Psychologists: 82% support
In no category did less than a majority of medical professionals support legalizing recreational or medical marijuana.
The survey, which MedScape launched in May and published on Wednesday, also asked respondents in states with legal medical cannabis whether they recommend it to patients.
Fifty-nine percent of physicians said they have recommended medical marijuana, while 59 percent of nurses and 52 percent of pharmacists said the same.
The poll, which included responses from 417 physicians, 1,054 nurses, 171 people in health business or administration, 79 pharmacists and 79 psychologists, found that minorities of each category personally engage in cannabis consumption.
Broader polling in recent years has consistently shown that a growing majority of Americans support legalizing marijuana, and the new MedScape results indicate that medical professionals' views on cannabis laws do not significantly differ from those of the general population.