NBA ending cannabis ban (Newsletter: April 3, 2023)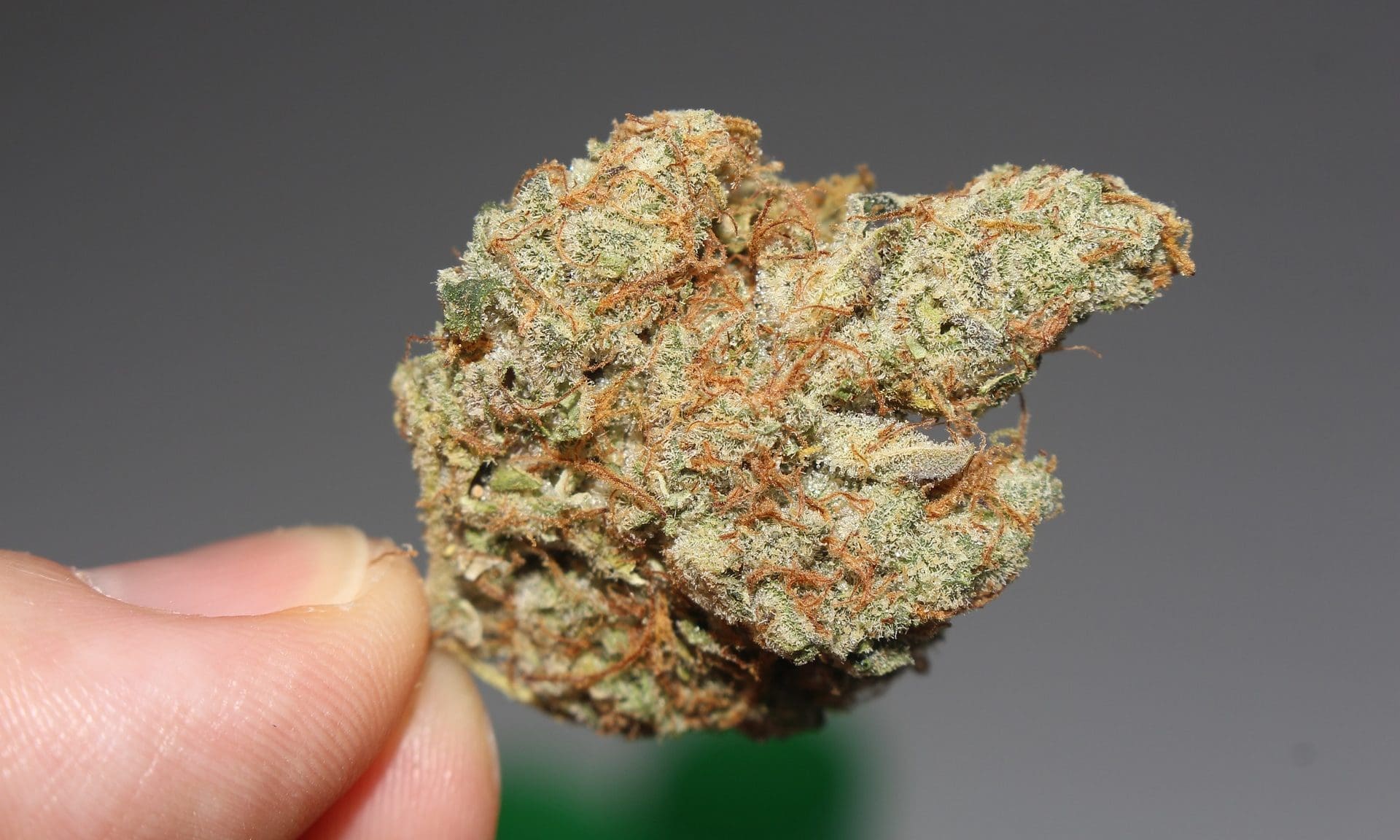 KY gov signs medical marijuana bill; Germany scales back legalization plan; CT psilocybin vote; Congressional psychedelics bill; IL cannabis odor
Subscribe to receive Marijuana Moment's newsletter in your inbox every weekday morning. It's the best way to make sure you know which cannabis stories are shaping the day.
Your support makes Marijuana Moment possible…
Free to read (but not free to produce)! We're proud of our newsletter and the reporting we publish at Marijuana Moment, and we're happy to provide it for free. But it takes a lot of work and resources to make this happen. 
Shawn Sheehan of Wherehouse Beverage Co:

"We produce Wynk and Countdown THC beverages and are in 10 states now and growing.  As a multi-state brand we are constantly navigating changes to the regulatory landscape.  Marijuana Moment really helps us stay current in a truly efficient way.  Many thanks to Tom and his team for all of their hard work and dedication."
If you value Marijuana Moment, invest in our success on Patreon so we can expand our coverage and more readers can benefit: https://www.patreon.com/marijuanamoment

/ TOP THINGS TO KNOW

Kentucky Gov. Andy Beshear (D) signed a medical cannabis legalization bill into law. The state is now the 38th in the U.S. with a comprehensive medical marijuana program.

Germany's health minister is reportedly preparing a scaled-back marijuana proposal in response to European Union concerns. Rather than legalizing sales nationwide, it would involve legal possession and homegrow—along with noncommercial cannabis clubs as well as a pilot program of commercial sales in select regions.

The National Basketball Association is reportedly lifting its ban on marijuana as part of a new collective bargaining agreement with the players union.

The Connecticut legislature's Joint Committee on Judiciary approved a bill to decriminalize psilocybin.

The Illinois Senate passed a bill to prevent police from using the smell of marijuana as probable cause to search vehicles.

The Maryland Senate passed a bill to regulate marijuana sales. Bicameral lawmakers will now work to reconcile differences with separate House-passed legislation as the state prepares for the July 1 launch of legalization under a referendum that voters approved last year.

Reps. Earl Blumenauer (D-OR) and Nancy Mace (R-SC), along with a bipartisan group of cosponsors,  filed a bill in Congress to clarify that terminally ill patients can access Schedule I drugs like marijuana and psychedelics such as psilocybin and MDMA under "Right to Try" laws despite Drug Enforcement Administration resistance.

The Montana Senate Business, Labor and Economic Affairs Committee killed a bill that would have eliminated recreational marijuana dispensaries and limited medical cannabis potency while also increasing taxes on patients.

/ FEDERAL

Sen. Jacky Rosen (D-NV) said in a Senate floor speech that she will continue to "advocate to open up Federal loans for State-legal cannabis small businesses" and that they are" job creators in our state and in a growing number of states across the country."

A former staffer who led marijuana reform efforts for Senate Majority Leader Chuck Schumer (D-NY) said he thinks it "is a space that in the near future is potentially ripe for some type of action."

Rep. Jim McGovern (D-MA) tweeted about visiting a marijuana dispensary, saying, "The cannabis industry supports many small businesses & is a strong tax base for Massachusetts families. I visited Eskar Dispensary to talk with the owners &  @MA_Cannabis  about how I can support companies like their's while reforming policies that have harmed so many families."

Rep. Nancy Mace (R-SC) said there's "no reason not to" federally legalize marijuana.

/ STATES

Delaware Gov. John Carney (D) said one of his concerns about pending marijuana legalization bills on his desk is that there isn't a "good sobriety test yet."

An advisor to Washington State Gov. Jay Inslee (D) said a bill to legalize psilocybin services would put the "health and safety of Washingtonians at risk."

Virginia's lieutenant governor said she's "never touched" marijuana even though she's from Jamaica and they "have the best" in the world.

An Illinois representative spoke about his psilocybin bill.

A Rhode Island representative cited work on marijuana expungements as an example of bipartisan cooperation.

Vermont regulators filed proposed changes to cannabis rules.

The Idaho Department of Health and Wellness is being sued over its policy of placing pregnant women who test positive for marijuana on the Child Protection Central Registry.

New Mexico cannabis regulators are forming a unit dedicated to compliance issues.

Maryland regulators published resources on responsible cannabis use.

The New Jersey Economic Development Authority launched an eligibility assessment tool for its Cannabis Equity Grant Program.

New York regulators will consider approving additional recreational marijuana dispensary licenses, as well as proposed rules on violations and enforcement, on Monday.

Alaska's Advisory Task Force on Recreational Marijuana will meet on Monday.

/ LOCAL

Chicago, Illinois mayoral candidates said they support providing places for people to legally consume marijuana outside of their homes.

/ INTERNATIONAL

Colombia's Interior Ministry tweeted, "Regulating the #Cannabis for adult use is to protect the lives of the peasantry in Colombia and change the way in which we have addressed this problem. Peasants are not drug traffickers."

The Australian Therapeutic Goods Administration posted additional information about its decision to allow MDMA and psilocybin prescriptions for certain patients.

/ SCIENCE & HEALTH

A study found that "topical cannabidiol is well tolerated in individuals with a history of elite physical performance and chronic lower extremity pain."

A case report of CBD and THC as analgesic therapy in a cat with chronic osteoarthritic pain concluded that there was "a satisfactory outcome for the patient and the owner."

/ ADVOCACY, OPINION & ANALYSIS

A poll of Mexican adults found that 36 percent believe foreign help is unnecessary to combat drug cartels, 30 percent want outside assistance that does not involve deploying foreign troops and 24 percent believe foreign military intervention may be needed.

The Maryland Association of Counties is raising concerns about pending marijuana legalization legislation's relatively low amount of revenue that would be shared with local governments.

The Psychedelic Medicine Coalition hired its first federal lobbyists.

The New York Daily News editorial board expressed concerns that rampant unlicensed marijuana sales threaten to kill the legal industry.

/ BUSINESS

4Front Ventures Corp. reported quarterly revenue of $118.6 million and a net loss of $46.9 million.

Jushi Holdings Inc. reported quarterly revenue of $76.8 million and a net loss of $139.9 million.

The Parent Company reported quarterly net sales of $20 million and a net loss and comprehensive loss of $41 million.

TerrAscend Corp. has a new CEO.

Organigram Holdings Inc. entered into a product purchase agreement with Green Tank Technologies Corp. and a subscription agreement with its parent company, Weekend Holdings Corp.
Make sure to subscribe to get Marijuana Moment's daily dispatch in your inbox.