Connecticut Lawmakers Approve Bill To Decriminalize Psilocybin In Joint Committee Vote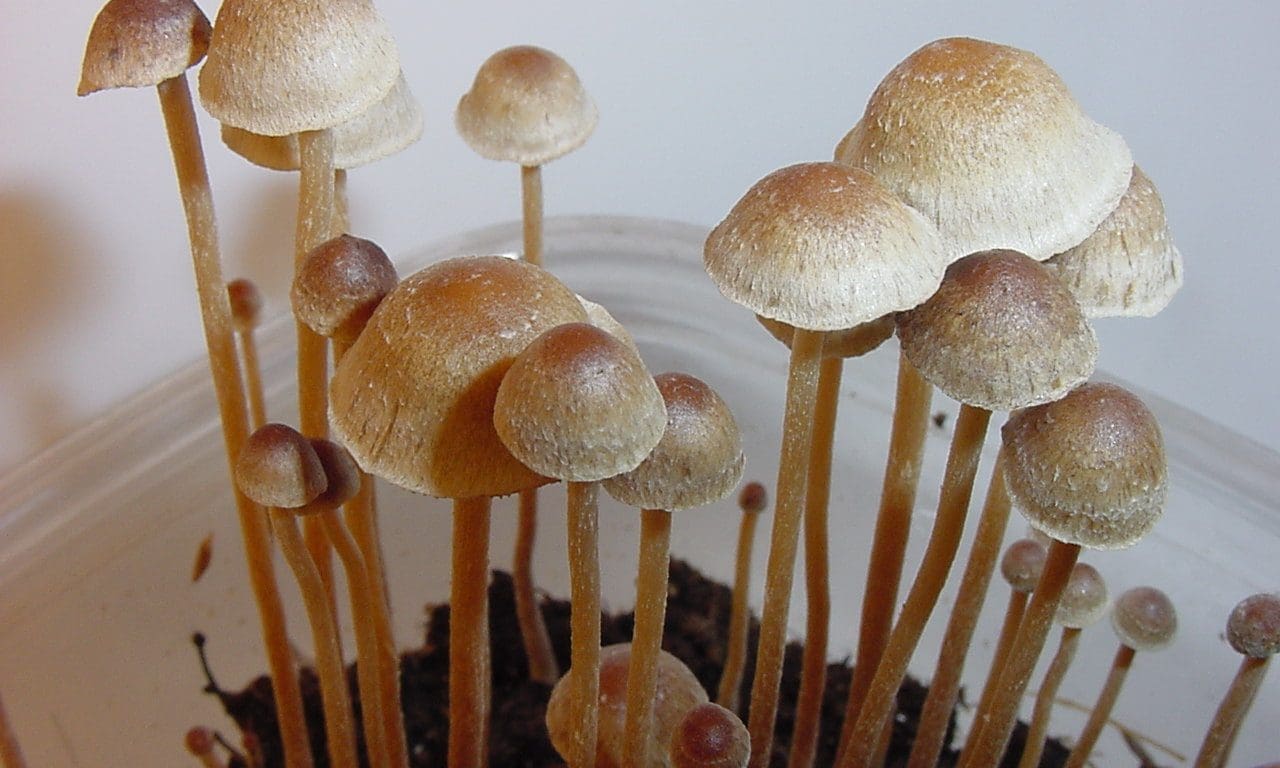 A Connecticut bill to decriminalize the possession of small amounts of psilocybin mushrooms passed a legislative committee on Wednesday.
The measure would make possession of up to half an ounce of psychedelic mushrooms a civil infraction, punishable by a $150 fine. Subsequent violations would carry fines of between $200 and $500. People found guilty three times under the policy would be referred to a drug education program.
Currently simple possession of psilocybin is a Class A misdemeanor in Connecticut, with penalties of up to a year in jail and a maximum $2,000 fine.
"While this bill does not go as far as full legalization, while it does not provide for recreational use and while it does not provide for a medical treatment psilocybin program," Rep. Steven Stafstrom (D), co-chair of the legislature's Joint Committee on Judiciary, said at Thursday's meeting, "what it does do is recognize the fact that possession of this substance should not be treated as our highest-level A misdemeanor—that it should be should be treated differently something like heroin or fentanyl, and has a medical benefit to it."
The bill, HB 6734, passed the panel in a 26–11 vote, over objections from some Republicans who raised concerns about highway traffic dangers and the possible message that loosening psilocybin penalties might send to youth.
"I will say this anecdotally, and talking to younger people, they tend to be much more reserved about outside substances than maybe I was growing up—not me personally, but the generation I grew up in, in like the '70s," said Sen. John Kissell (R). "So I have great confidence in the younger generation, don't get me wrong. But again, we in setting policy are sending a message out to the greater public. And I think it's, if anything, a mixed message."
Watch the committee discuss the bill, around 37:10 into the video below:
Kissell, who supported medical marijuana in the state but opposed broader adult-use legalization, said he would be more comfortable with lawmakers approving a medical carveout for psilocybin use rather than decriminalizing possession generally.
"I have no doubt it has medical utilizations," he said. "Certainly I understand that proponents desire not to make it require one to serve time in prison. OK, I get that. But as a public policy, I just don't have enough information."
Regarding traffic safety, Kissell said he wanted more information about how psilocybin interacts with alcohol and marijuana. He noted that no reliable test currently exists to screen for psilocybin impairment during traffic stops.
Stafstrom replied by clarifying that the bill would not change the state's DUI laws, meaning driving under the influence of psilocybin would remain illegal. He said recognizing impairment would be the job of trained law enforcement, who already are tasked with detecting use of illegal drugs like cocaine and heroin (as well as psilocybin regardless of its legal status). Further, with probable cause, police could obtain a driver's urine or blood samples.
Nor would the proposal adjust penalties around manufacture, trafficking, sales or paraphernalia related to psychedelic mushrooms, Stafstrom added. "The only difference is mere possession."
Another Republican, Rep. Craig Fishbein, said that wasn't enough to mitigate driving risks that could potentially lead to more highway fatalities.
"Unfortunately, in many of these instances, somebody's dead and you can't bring them back," he said, "so it's really not of solace to me that they're still gonna get arrested for driving under the influence."
Stafstrom, for his part, said people in the state are already using psilocybin for various therapeutic uses.
"This is a substance that I know from my discussions with my constituents is being used by individuals instead of painkillers," he told colleagues, "as a way to deal with PTSD and end-of-life issues, pain and suffering from burns and any other number of uses."
The version of the bill that advanced on Thursday is a committee substitute that makes small technical changes.
Another Connecticut bill introduced this session would lay the groundwork for a "psychedelic-assisted therapy pilot program" that would seek to legalize "the use of psilocybin for medicinal and therapeutic purposes, including, but not limited to, the provision of physical, mental or behavioral health care."
That legislation, filed as a placeholder bill earlier this year, would appropriate a still-unspecified amount of state funds to the Department of Mental Health and Addiction Services to establish the program.
Last year, Gov. Ned Lamont (D) separately signed a large-scale budget bill that includes provisions to set the state up to provide certain patients with access to psychedelic-assisted treatment using substances like MDMA and psilocybin.
Military Veterans Could Get Medical Marijuana Recommendations From Government Doctors Under New Bipartisan Congressional Bill
Photo courtesy of Wikimedia/Workman