Montana Senators Kill Bill To Eliminate Recreational Marijuana Dispensaries And Limit THC Potency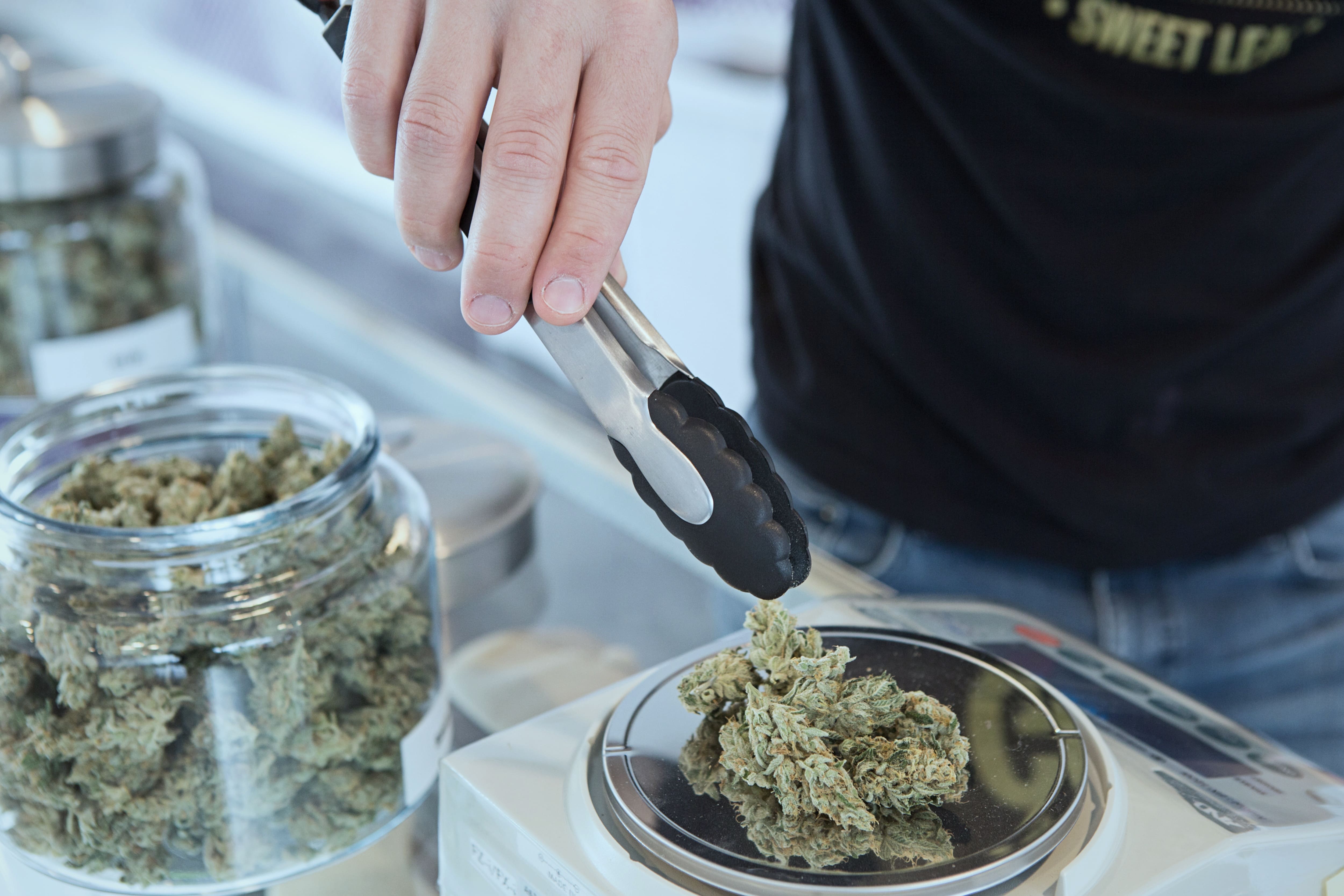 "I'm really nervous about undoing the people's will. That really concerns me."
By Max Savage Levenson, Montana Free Press
On Thursday, one day after an impassioned hearing on Senate Bill 546, the Senate Business, Labor and Economic Affairs Committee voted 6-4 to table the bill.
SB 546, sponsored by Sen. Keith Regier, R-Kalispell, would have dramatically altered and essentially dismantled the state's marijuana industry. It primarily sought to eliminate all adult-use dispensaries in Montana. Furthermore, it would have raised the state tax on medical marijuana from 4 percent to 20 percent and put significant limits on medical marijuana potency and allowable amounts for possession. While the bill prohibited non-medical marijuana sales, it did not re-criminalize marijuana possession for adults. It also halved the number of plants an adult can grow at home from two mature plants to one.
On Thursday, three Republican committee members—Senate President Jason Ellsworth, Committee Chair Jason Small and Sen. Walt Sales—joined with all three Democratic members to oppose the bill. The committee subsequently tabled the bill unanimously.
During Wednesday's hearing and Thursday's committee meeting, proponents of the bill highlighted their concerns with marijuana potency and youth access.
SB 546 would have lowered the allowable amount of the active compound THC from 35 percent to 10 percent in medical marijuana flower, and banned medical marijuana concentrates containing more than 10 percent THC.
Dr. Kevin Sabet, co-founder and president of the national anti-marijuana organization Safe Approaches to Marijuana, expressed particular concern about the strength of marijuana concentrates, which often contain roughly 90 percent THC. Montana law does not currently include a cap on potency for marijuana concentrate products.
"There is no need to have 90 percent potent marijuana products unless you're trying to addict kids," Sabet said. "That's simply the only reason to do it. Or addict people in the workplace and cause crashes on the road," he told the committee
Opponents of the bill emphasized that voters sent a message to lawmakers in 2020 when they passed the legalization initiative I-190 by a margin of 57-43.
"I'm really nervous about undoing the people's will. That really concerns me," Sen. Willis Curdy, D-Missoula, said during Thursday's committee meeting.
"I just think it's good not to make voters think that their voice doesn't count. Then they really turn away from this whole process," Kate Cholewa of the Montana Cannabis Industry Association said during Wednesday's hearing.
Regier acknowledged that concern during his opening remarks on the bill.
"There have been several examples of the will of the voters being reversed," he noted. Two of the three examples he cited involved voter initiatives being overturned by courts, not lawmakers.
Opponents additionally argued that SB 546 would have eliminated hundreds of industry jobs, enabled an illicit market and denied the state millions of dollars in tax revenue.
During Thursday's vote, committee chairman Small acknowledged that he supports parts of the bill, but said it presents too heavy a lift this late in the session.
"There's some good stuff in here, but it would take a considerable amount of time to get this thing whipped into shape. We can take some of these ideas and still be able to move them along," he said.
This story was originally published by Montana Free Press at montanafreepress.org.
Kentucky Governor Signs Medical Marijuana Legalization Bill Into Law