Mormon GOP Senator Pushes Medical Marijuana As Opioid Alternative
A conservative Republican U.S. senator spoke about the "possible benefits of medical marijuana as an alternative to opioids" on the Senate floor on Wednesday afternoon, and introduced bipartisan legislation aimed at expanding cannabis research.
Sen. Orrin Hatch, who has represented Utah in Congress since 1977, has historically not been a champion of marijuana law reform, and continues to oppose full recreational legalization.
But in a floor speech he said that "in our zeal to enforce the law, we too often blind ourselves to the medicinal benefits of natural substances like cannabis."
"While I certainly do not support the use of marijuana for recreational purposes, the evidence shows that cannabis possesses medicinal properties that can truly change people's lives for the better," the senator said. "And I believe, Mr. President, that we would be remiss if we threw out the baby with the bathwater."
Hatch's new bill, the Marijuana Effective Drug Study (MEDS) Act of 2017 would ease researchers' access to marijuana for studies on its medical benefits and would require the National Institute on Drug Abuse (NIDA) to develop recommendations for good manufacturing practices for growing and producing cannabis for research.
In a pun-filled statement about the legislation, Hatch said it is "high time to address research into medical marijuana," adding:
"Our country has experimented with a variety of state solutions without properly delving into the weeds on the effectiveness, safety, dosing, administration and quality of medical marijuana. All the while, the federal government strains to enforce regulations that sometimes do more harm than good. To be blunt, we need to remove the administrative barriers preventing legitimate research into medical marijuana, which is why I've decided to roll out the MEDS Act."
Sens. Brian Schatz (D-HI), Chris Coons (D-DE), Cory Gardner (R-CO) and Thom Tillis (R-NC) are initial cosponsors of the bill.
In his floor remarks, Hatch spotlighted impediments to research that currently exist because of marijuana's status under federal law.
"We lack the science to support use of medical marijuana products like CBD oils not because researchers are unwilling to do the work, but because of bureaucratic red tape and over-regulation," he said. "Under current law, those who want to complete research on the benefits of medical marijuana must engage in a complex application process and interact with several federal agencies. These regulatory acrobatics can take researchers over a year, if not more, to complete. And the longer researchers have to wait, the longer patients have to suffer."
Cannabis is currently classified under Schedule I of the Controlled Substances Act. That's the most restrictive category, and is supposed to be reserved for drugs with no medical value and a high potential for abuse. Researchers have long complained that the classification creates additional hurdles that don't exist for studies on other substances.
The Senate Appropriations Committee issued a report last week expressing concern about Schedule I's research roadblocks.
There are several other pending marijuana bills in the Senate that would change federal laws to allow protections to people who use medical cannabis legally in accordance with state laws, but Hatch has not yet added his name as cosponsor of any of them. One such comprehensive bill has three Republican and three Democratic cosponsors.
Activists in Hatch's home state of Utah are currently collecting signatures to qualify a medical cannabis ballot initiative for 2018. A recent poll found that 79% of the state's likely voters support the concept.
Hatch is a member of the Church of Jesus Christ of Latter-day Saints, which is opposing the pending Utah ballot initiative.
"We believe that society is best served by requiring marijuana to go through further research and the FDA approval process that all other drugs must go through before they are prescribed to patients," the Church said in a statement earlier this year.
While Hatch hasn't revealed his position on the ballot measure, he did speak of a young Utah constituent who suffers from seizures and could benefit from medical cannabis.
"This poor family is seeking help, yearning for a way for their child to live a safe and healthy life," he said. "Compounds found in marijuana could significantly mitigate the severity of my friend's seizures and even help him lead a normal life. But current regulations prevent the development of any such treatment from going forward. So this young man is left to suffer."
But despite Hatch's support for research and acknowledgment of marijuana's medical benefits, he isn't exactly a fan of how many state laws regulate the drug.
"If we make medical marijuana accessible to those who really need it, we should not increase access to recreational marijuana, nor should we do anything to promote the industry that has developed around marijuana dispensaries," he said, adding:
"Mr. President, the recreational marijuana industry has its fair share of budding entrepreneurs. But these men and women are in no way qualified to issue prescriptions or give any medical advice whatsoever to people suffering from chronic conditions. Only experienced medical professionals who have undergone years of education and formal training are qualified to consult patients seeking a marijuana-derived treatment. Only licensed professionals know how to accurately diagnose illnesses and use approved medical treatments to safely treat disease."
The senator also expressed discomfort with the smoking of medical cannabis, saying he believes that "treatment options should focus on non-combustive forms of marijuana."
Hatch introduced a similar marijuana research bill last year, but did not so clearly endorse cannabis's medical potential in the related press release as he did in his floor remarks this time.
A growing body of research suggests that legal marijuana access is associated with reduced opioid addiction and overdose rates.
GOP & Dems Team Up To Shield State Marijuana Laws From Jeff Sessions
The Justice Department should be blocked from enforcing federal marijuana prohibition in states that have enacted legalization, a bipartisan group of 59 lawmakers wrote in a new letter.
"We are concerned about the Department of Justice enforcing federal marijuana law in a way that blocks implementation of marijuana reform laws in those states that have passed such reforms," the lawmakers, led by Reps. Tom McClintock (R-CA) and Jared Polis (D-CO), wrote to top decisionmakers on the House Appropriations Committee on Friday. "The issue at hand is whether the federal government's marijuana policy violates the principles of federalism and the Tenth Amendment. Consistent with those principles, we believe that states ought to retain jurisdiction over most criminal justice matters within their borders. This is how the Founders intended our system to function."
The legislators want congressional leaders to insert a new provision into a funding bill covering the Justice Department's 2019 budget that would prevent federal prosecutors, the Drug Enforcement Administration and other agencies from spending money to go after people who are in compliance with state marijuana laws.
The language the lawmakers want included in the funding bill reads:
"None of the funds made available in this Act to the Department of Justice may be used to prevent any of the several states from implementing their own laws that authorize the use, distribution, possession, or cultivation of marijuana on non-Federal lands within their respective jurisdictions."
Separately on Friday, a group of 62 House Republican and Democrats sent a letter requesting the extension of existing, more limited appropriations protections that shield state medical cannabis laws from Justice Department intervention.
The medical marijuana provision has been part of federal since 2014, and has been extended with bipartisan House and Senate votes several times.
The broader protections to shield all state marijuana laws, including those that allow recreational use, from federal interference came just nine flipped votes short of passage in 2015. The number of states with legalization has more than doubled since then, and lawmakers from places with new laws would be more likely to support it if another vote were held, but House leaders have since blocked floor consideration of cannabis-related measures.
"As I have promised my fellow Coloradans, I will continue to advocate for this simple amendment to be added to the federal budget – shielding Colorado from the Trump administration's attacks on states that have legalized marijuana," Polis said in a press release about the new letter. "It would be a temporary, but urgent and necessary fix, as I continue to push for passage of my Regulate Marijuana Like Alcohol Act, which would finally lift the federal prohibition on marijuana."
In the letter, the lawmakers argue that letting states enact their own cannabis laws is in keeping with constitutional principles laid out by the Founders of the nation.
"Experiences of states that have legalized marijuana, as compared to the experiences of states that have not, constitute the very 'laboratories' of social and economic experiments that were described by Chief Justice Louis Brandeis when he wrote about the beauty of the Tenth Amendment," they said. "Our constitutional framework has afforded the whole nation the chance to allow states to differ on many matters of public policy, including marijuana."
Stop Jeff Sessions From Busting Medical Marijuana, Bipartisan Lawmakers Demand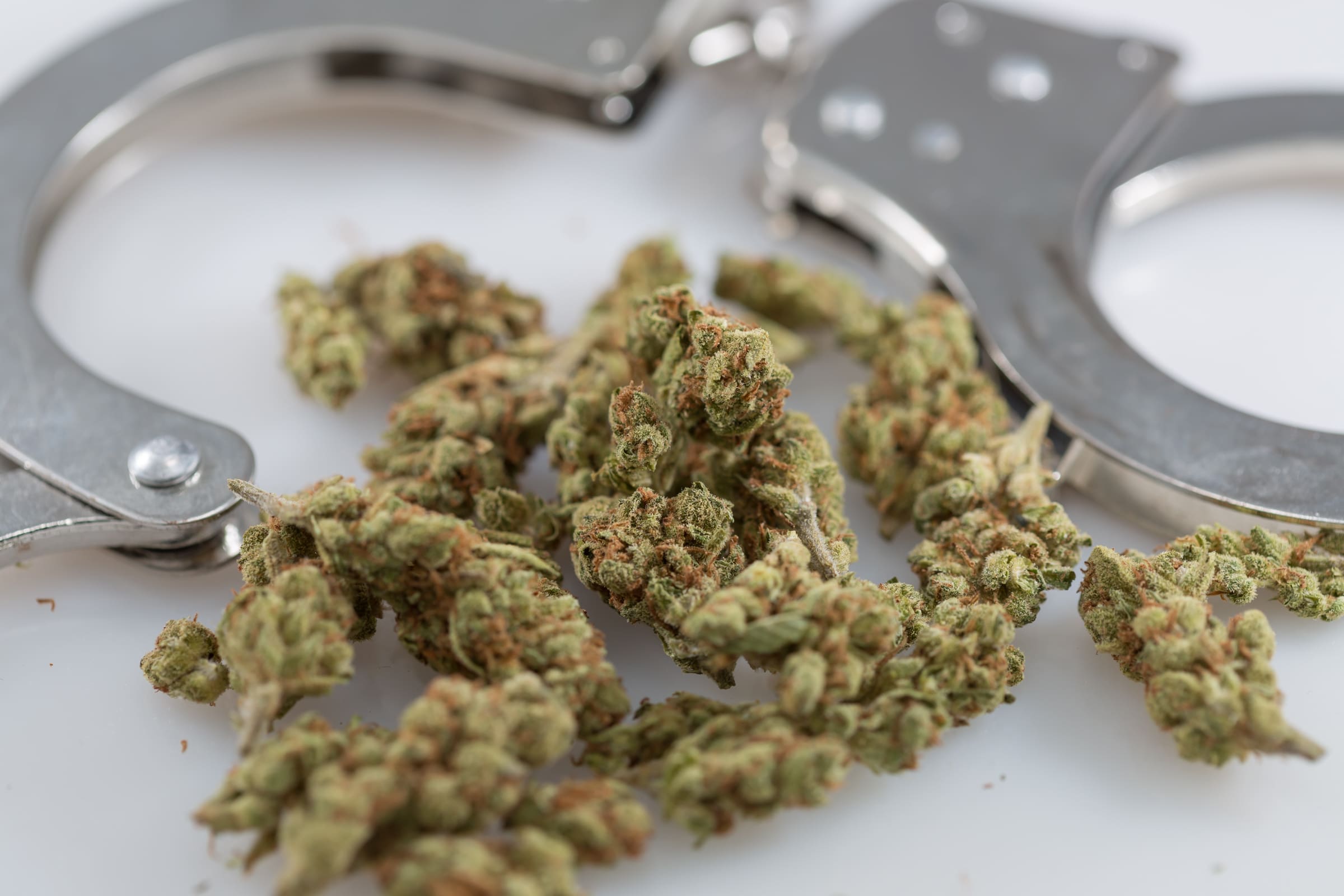 A bipartisan group of 62 members of Congress is asking House leaders to protect state medical marijuana policies and the patients and businesses that rely on them from federal enforcement agents and prosecutors.
"We respectfully request that you include language barring the Department of Justice from prosecuting those who comply with their state's medical marijuana laws," the lawmakers, led by Reps. Dana Rohrabacher (R-CA) and Earl Blumenauer (D-OR), wrote in a letter sent to the top Republican and Democrat on the House Appropriations Committee on Friday. "We believe such a policy is not only consistent with the wishes of a bipartisan majority of the members of the House, but also with the wishes of the American people."
Please visit Forbes to read the rest of this piece.
(Marijuana Moment's editor provides some content to Forbes via a temporary exclusive publishing license arrangement.)
Medical Marijuana Ban A "Disgrace," Congresswoman Tells Trump Veterans Chief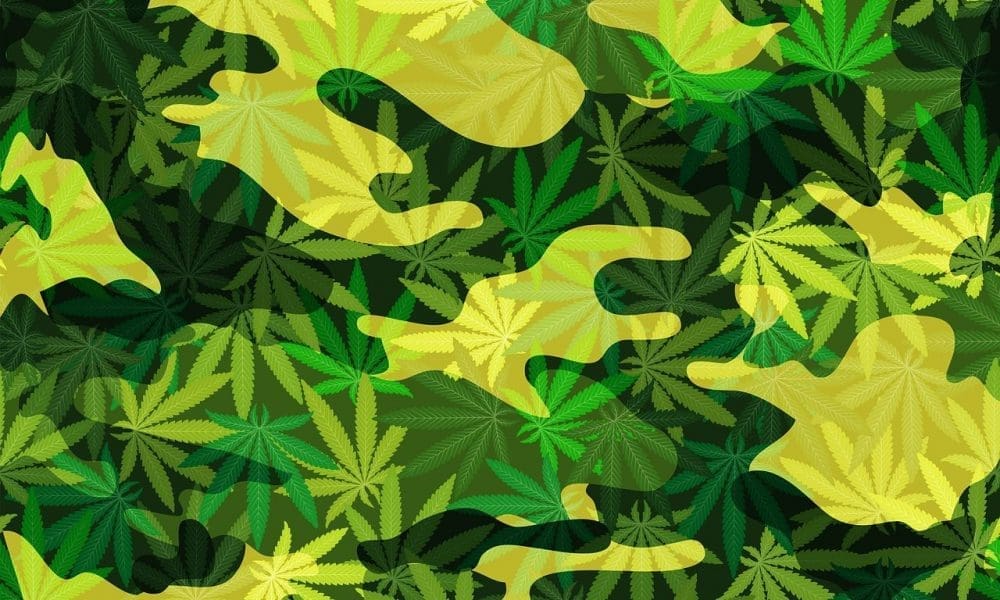 A congresswoman took a top Trump administration official to task over a policy that blocks military veterans from getting medical marijuana recommendations through the doctors that know them best, calling the federal government's stance "a shame and disgrace."
The U.S. Department of Veterans Affairs currently prohibits its physicians from filling out medical cannabis recommendations for veterans, even in states where it is legal.
"Coming from California, of course, you know we have a variety of dispensaries which make marijuana available to patients and veterans who use it for PTSD and chronic pain, and it works," Congresswoman Barbara Lee (D-CA) told VA Sec. David Shulkin on Thursday.
"So what's the problem?" she asked. "What's the federal statute that blocks the VA from doing this, and not letting physicians simply recommend cannabis to veterans who need it? And it's proven that it works."
In a series of public remarks over the course of the past year, Shulkin has repeatedly claimed that overarching federal law blocks VA from recommending or even participating in research on medical marijuana.
But advocates have pointed out that there is no federal statute blocking the VA from changing its own internal policies on medical cannabis recommendations.
During the exchange, Shulkin seemed to be unaware of the distinction between prescribing medical marijuana, which no doctor can do due to its Schedule I status, and simply recommending it, which is how patients get access in the 29 states that allow its legal use.
"Filling out a questionnaire, isn't that the step towards prescribing?" the secretary asked during the exchange with Lee, which took place at a hearing of the U.S. House Appropriations Subcommittee on Military Construction, Veterans Affairs and Related Agencies. "My understanding is federal law would not allow the physician to write the prescription, so I have to understand what the questionnaire would be in order to make a recommendation but not write a prescription."
"Could we show you that questionnaire, Mr. Secretary?" Lee asked. "Because veterans need this, it works, and it's a shame and disgrace that the VA is preventing this type of treatment that works."
"Absolutely," Shulkin replied. "I'd be glad to review that."
Marijuana Moment supporters on Patreon can view video of the exchange below:
Shulkin has the unilateral authority to rescind the internal ban and clear the way for VA doctors to recommend medical cannabis to veterans in states where it is legal, but he has repeatedly claimed that federal law — without citing a particular statute — blocks him from doing so.
In recent weeks, a number of prominent veterans advocacy organizations like the American Legion and Iraq and Afghanistan Veterans of America have stepped up the push for access to medical cannabis.
Veterans Groups Battle Medical Marijuana Ban On Capitol Hill