Mitch McConnell Touts Hemp Legalization Achievement In Reelection Campaign Ad
Why should Kentucky voters reelect Republican Senate Majority Leader Mitch McConnell? One major reason, according to a video his campaign unveiled on Wednesday, is the senator's role in the legalization of industrial hemp.
The three-minute ad features various news clips highlighting McConnell's actions in recent years, making the case to Kentucky residents that he deserves their votes. The first section focuses on how he helped secure the confirmation of President Donald Trump's Supreme Court nominee, but hemp legalization immediately follows as the accomplishment the majority leader is apparently second most proud of.
A subsequent section of the video centers on tax reform and job growth under the Trump administration, the placement of which in the slickly edited ad could suggest the McConnell campaign sees the economy as less of a key selling point for voters than hemp is.
In the advertisement, McConnell is seen using his hemp pen to sign the conference report for the 2018 Farm Bill, which included his provision that removed hemp and its derivatives from Justice Department control. The voices of various reporters discussing the legislation and the senator's leadership on the issue can be heard as the video shows supplemental footage of the crop being cultivated and trimmed.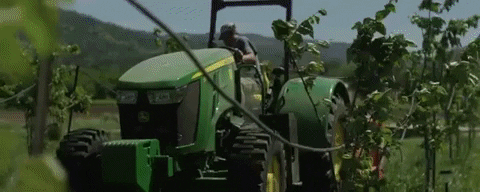 McConnell has long argued that allowing farmers to grow and market hemp and products derived from it could be revolutionary for his state and the country as a whole. And his success to that end is now being used to shore up support for his 2020 reelection campaign.
His online campaign store does not feature any hemp products, though.
As the senator touts the achievement, the U.S. Department of Agriculture (USDA) is trying to temper expectations about how and when it will roll out regulations for the crop. Agriculture Secretary Sonny Perdue said last week that the department is "not expediting this" and is "taking this slow."
That's in spite of McConnell's repeated attempts to speed up the process. He and Sen. Ron Wyden (D-OR) sent a letter to Perdue in February, encouraging the official to implement the hemp legalization provision "expeditiously" and "as Congress intended."
McConnell also said last week that he is open to introducing standalone legislation to address any "glitches" in the enactment of regulations for hemp.
"We're in the red zone, but there are some glitches," he said. "Some of it may require legislation. If it does, I'll be there to do it."
Under the Farm Bill, states will be the primary regulators of hemp, but USDA still must develop a regulatory framework before it begins approving state plans. Perdue said the regulations would be ready in time for the 2020 planting season, but not for 2019.
Mitch McConnell Floats Legislation To Resolve 'Glitches' In Hemp Regulation
Photo element courtesy of Gage Skidmore.
Mitch McConnell Presses FDA Nominee On CBD And Hemp
Senate Majority Leader Mitch McConnell (R-KY) met with the nominee to become the next Food and Drug Administration (FDA) commissioner on Wednesday and discussed the need for a regulatory framework for CBD products.
While there are few specific details available about their conversation, McConnell said he emphasized the importance of hemp legalization for Kentucky farmers and pointed out that those producers are also facing challenges given the lack of FDA regulations concerning CBD.
"I look forward to working closely with Dr. Hahn on several important issues for Kentucky," McConnell said in a press release. "Like many Kentuckians who are taking advantage of hemp's legalization, I am eager for FDA's plans to create certainty for CBD products."
As @senatemajldr, Senator Mitch McConnell advocates for #Kentucky priorities with the Trump Administration and discussed his Tobacco 21 legislation, #hemp, and CBD with President @realDonaldTrump's nominee for @US_FDA Commissioner: https://t.co/GZhkVgPeFV pic.twitter.com/a0gBs9z42u

— Senator McConnell Press (@McConnellPress) November 20, 2019
The majority leader has previously pressed FDA to issue enforcement discretion guidance that prioritizes action against only CBD companies making especially unfounded medical claims about their products while allowing responsible businesses to continue to market their products as the agency continues to develop rules.
McConnell similarly raised his concerns about the importance of expediting CBD regulations during a separate meeting with Acting FDA Commissioner Ned Sharpless in June.
Stephen Hahn, the FDA nominee, was also pressed on CBD issues during a confirmation hearing on Wednesday. Sens. Jacky Rosen (D-NV) and Pat Roberts (R-KS) noted that there's wide consumer interest in the cannabis products but stressed that more research is needed, barriers to research should be lifted and public health interests should be balanced with policies that support the industry.
Hahn replied that he believed there's untapped therapeutic potential in the cannabis compound, but he also agreed that there are "unanswered questions that need to be filled in by data and science and research."
In related developments, several consumer groups have recently expressed concerns about the current status of the CBD market.
Three groups—National Consumers League, Consumer Federation of America and Community Anti-Drug Coalitions of America—announced on Tuesday that they are launching an initiative called "Consumers for Safe CBD" that is designed to "warn the public of the potential risks related to CBD products."
According to a press release, the coalition will also encourage FDA "to use its existing authority to protect consumers, provide guidance to manufacturers, and encourage further research for FDA-approved CBD treatments."
Another group, the Consumer Healthcare Products Association (CHPA), launched a citizen petition to FDA last week that implores the agency to quickly develop rules for CBD so that the products can be lawfully marketed as dietary supplements.
"Intense consumer demand and commercial interest has resulted in a flood of CBD products of uncertain quality and unapproved claims already in the marketplace, and this scenario has created an urgent need for FDA action," CHPA President Scott Melville said in a press release.
"The request in our petition seeks to have FDA utilize the authority it already has to establish a lawful regulatory pathway for manufacturers to bring dietary supplements containing CBD to market," he said. "Only then will consumers be able to purchase CBD-containing dietary supplements in a manner that ensures product quality, safety, and a level-playing field for enforcement."
Senators Push USDA To Adopt Five Changes To Proposed Hemp Regulations
Photo courtesy of Twitter/Senate Majority Leader.
Senators Push USDA To Adopt Five Changes To Proposed Hemp Regulations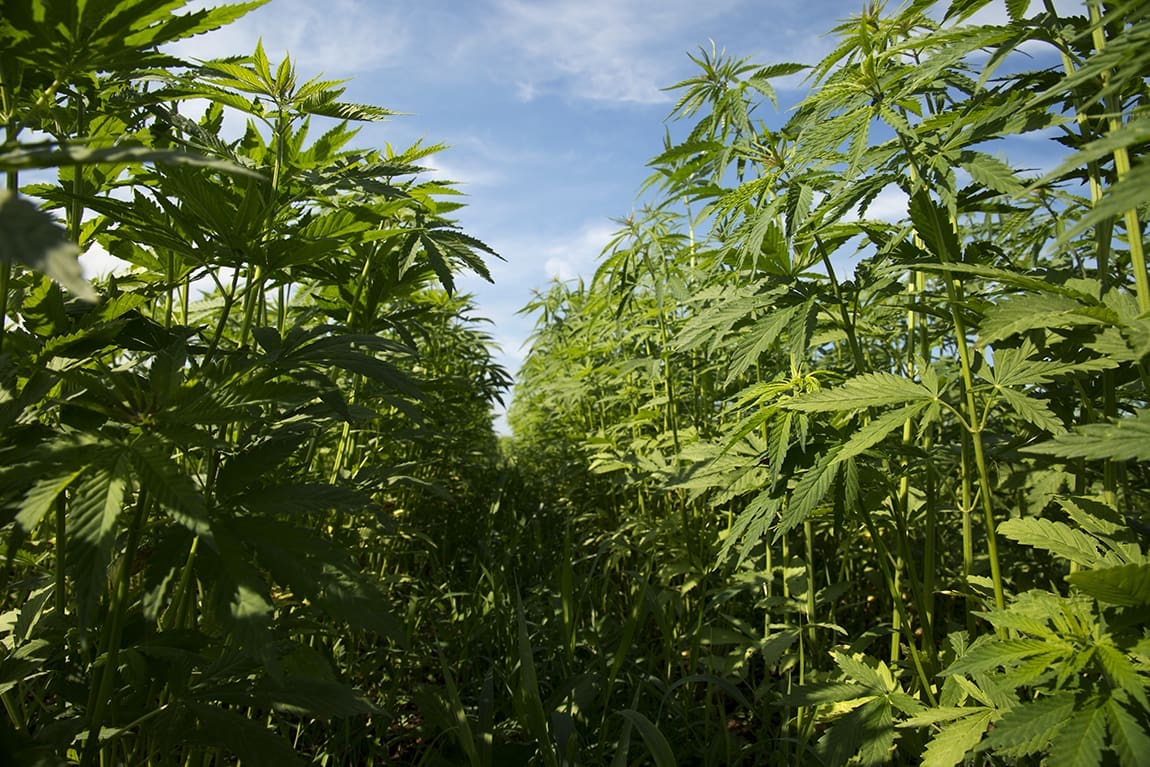 Sens. Ron Wyden (D-OR) and Jeff Merkley (D-OR) sent a letter to the head of the U.S. Department of Agriculture (USDA) on Wednesday, requesting a series of changes to draft rules for hemp that the department released last month.
The senators said they appreciate that USDA issued the proposed regulations, which is a "necessary step to establish a domestic federal hemp production program." However, they wanted to highlight "several concerns about the unintended and potentially harmful effects this interim final rule would have on hemp production in Oregon and across the country."
In the letter to Agriculture Sec. Sonny Perdue, they listed five issues with the regulations and suggested potential fixes. Many of the concerns echoed those that stakeholders have submitted to USDA as part of a public comment period the department launched on October 31. Here's what the senators highlighted:
—As written, the draft rules call for hemp to be tested within 15 days before harvest. Farmers have argued that's far too little time, and the senators said it presents an "impossible obstacle for growers to overcome." Oregon regulations require testing within 28 days, so they said USDA should adopt a similar timeline.
—USDA said that testing must be completed at a laboratory registered with the Drug Enforcement Administration. The senators said that will produce a bottleneck and delays for hemp producers, and that independent laboratories such as those operating in Oregon should be allowed to conduct the tests.
—The senators said that USDA should allow for forms of THC concentration testing that do not involve post-decarboxylation and also argued that the congressional intent of hemp legalization was not to require testing of all THC compounds but rather just delta-9 THC in particular.
—USDA requires that testing samples come from the top one-third of the flower portion of the plant. Instead, the senators said, samples should follow established protocol in states like Oregon, which stipulates that samples should be taken from the flowering tops when they're present and be eight inches long.
—While the Farm Bill defines hemp as cannabis containing no more than 0.3 percent THC on a dry weight basis, USDA gave slight margin of error and considers any plants with more than 0.5 percent THC to be in violation of the regulations. Farmers have called that limitation arbitrary and the senators said it would be more reasonable to set the negligence threshold at 1 percent, if there must be a THC restriction at all.
"Farmers in Oregon and across the country are on the precipice of an agricultural boom that, with the right regulatory framework, stands to boost rural economies in every corner of the country," they wrote.
Wyden and Merkley have been some of the most vocal proponents of developing USDA regulations that bolster the hemp industry since the passage of the Farm Bill, through which they worked to legalize the crop in the first place. As early as February, Wyden and Senate Majority Leader Mitch McConnell (R-KY) were knocking at USDA's door, urging the department to expedite the rulemaking process.
Read the full senators' letter to USDA on hemp regulations below: 
Wyden Merkley USDA Hemp Rul… by Marijuana Moment on Scribd
GOP Senator Says He Tried CBD And Jokes About Its Hair Regrowth Potential
Photo courtesy of Brendan Cleak.
Virginia Attorney General Hosts 'Cannabis Summit' To Advance Reform In New Democratic Legislature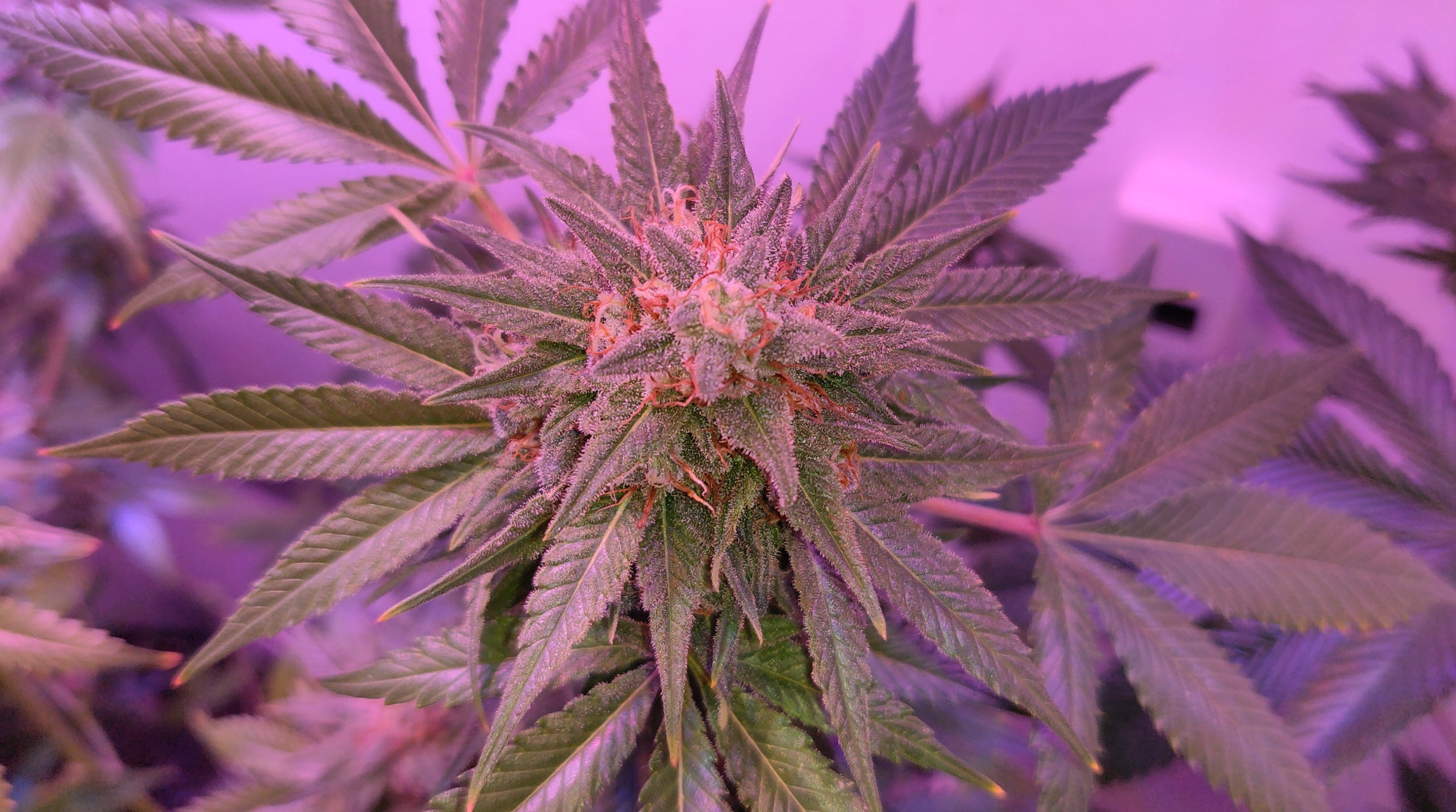 Virginia's attorney general is inviting state lawmakers to a "Cannabis Summit" next month as talk about advancing marijuana decriminalization and other reforms during the 2020 legislative session picks up.
Officials from other states that have legalized or decriminalized cannabis will speak at the event, as will academics who study the issue.
"This upcoming General Assembly Session policymakers will be considering legislation related to cannabis use in the Commonwealth," an invitation states. "This summit is designed to better inform those discussions and offer perspectives from states that have implemented similar changes at the state level."
"The summit will consist of 4 panels of experts from around the country to speak on the following topics related to cannabis policy: decriminalization of marijuana, social equity, regulating CBD & Hemp products, pathways towards legalization through legislative efforts and other topics that will better inform the upcoming legislative work," reads the invitation sent out by the attorney general's office, which was first reported by The Virginia Mercury.
Attorney General Mark Herring (D) said last month that the legislature will first move to pass a cannabis decriminalization bill—something that Gov. Ralph Northam (D) had campaigned on and talked about in his State of the State address.
Lawmakers will then "get to work on a larger study about how and when we could move toward legal and regulated adult use," Herring said.
It's time for Virginia to decriminalize, address past convictions, and move toward legal, regulated adult use.https://t.co/aqWxQCVPIg

— Mark Herring (@MarkHerringVA) November 20, 2019
"Criminalizing marijuana possession is not working. It is needlessly creating criminals, saddling people with convictions and costing taxpayers millions each year," the attorney general wrote in an op-ed for the Virginian-Pilot this week. "The social and human costs are tremendous, and the weight of the system falls disproportionately on African Americans and people of color. There are smarter, better ways we can handle cannabis and that begins with decriminalizing simple possession of small amounts, addressing past convictions and moving towards legal, regulated adult use."
The chances of getting cannabis reform policies through the General Assembly significantly increased after this month's election, which saw Democrats reclaim control of both chambers for the first time in decades.
Accordingly, a lawmaker prefiled a cannabis decriminalization bill this week that would make possession of up to one ounce of marijuana punishable by a maximum $50 civil penalty.
The announcement of the Cannabis Summit, which will take place in Richmond on December 11, is another signal that political support for reforming Virginia's marijuana laws is strong. And while Northam has not endorsed adult-use legalization, the inclusion of that issue in panel discussions indicates that decriminalization is just the beginning of the conversation. Advocates are also pushing the state to expand its limited medical cannabis program.
"The attorney general's public support for advancing evidence-based cannabis policy, coupled with the recent formation of the Virginia Cannabis Caucus, set the stage for a robust and unprecedented exploration of real-world experiences with decriminalization, legalization and regulation in other states," Jenn Michelle Pedini, executive director of Virginia NORML, told The Virginia Mercury.
NORML honored Herring with its "Vanguard Award" as part of its national conference in September.
Photo courtesy of Mike Latimer.