Mississippi Lawmakers Hold Medical Marijuana Hearing After Court Overturns Voter-Approved Law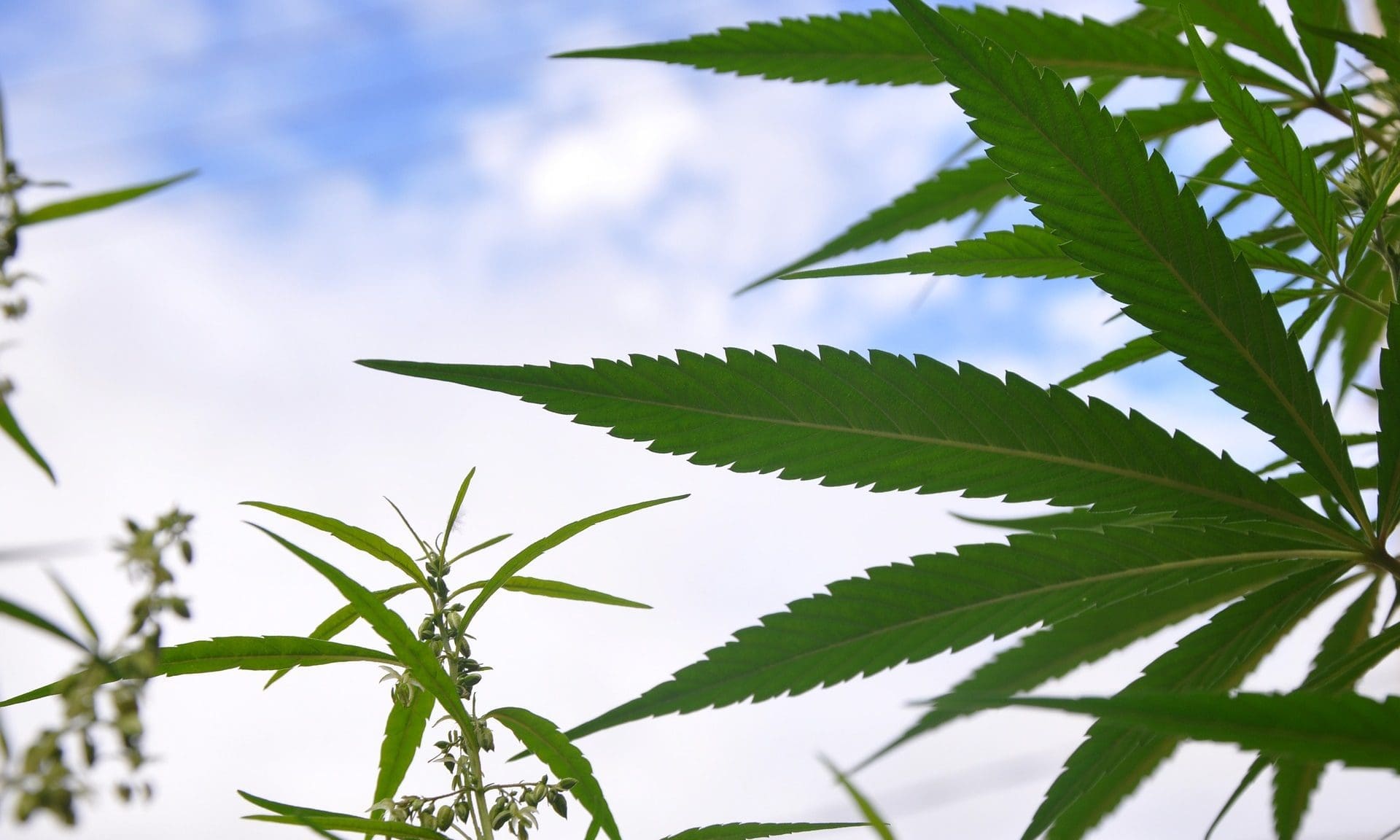 Leaders have discussed calling a special session to approve a new cannabis program.
By Bobby Harrison, Mississippi Today
The basic principles of the medical marijuana initiative approved by Mississippi voters in November—but struck down recently by the state Supreme Court—should be honored, members of the Senate Public Health Committee were told Thursday.
Ken Newburger, executive director of the Mississippi Medical Marijuana Association, conceded to the committee that there are areas where the now invalidated Initiative 65 could be improved, such as allowing local governments more leeway in zoning medical marijuana dispensaries and not placing the entire program under the umbrella of the underfunded and under-resourced Mississippi State Department of Health.
But Newburger, who worked to pass the medical marijuana proposal, said any legislation passed in response to the Supreme Court striking down Initiative 65 should adhere to the principles of:
• Allowing broad access to medical marijuana.
• Giving doctors the authority to certify usage of medical marijuana where they believe it would be beneficial.
• Allowing the free market to dictate who could operate a medical marijuana-related business.
• Ensuring the medical marijuana program is self-sustaining.
The hearing of the Senate Public Heath Committee was the first since the Supreme Court ruled last month the medical marijuana initiative and the entire ballot initiative process invalid. Legislative leaders and Gov. Tate Reeves (R) have discussed the possibility of a special session to consider both the reinstatement of the medical marijuana program and entire initiative process where citizens can gather signatures to place issues on the ballot for voters to decide.
Both House Speaker Philip Gunn (R) and Lt. Gov. Delbert Hosemann (R), who presides over the Senate, watched a portion of the hearing from the back of a crowded committee room at the state Capitol, but left before the hearing was completed.
The Senate Public Health Committee will hold a public hearing to discuss medical marijuana today, June 3, at 1:30 p.m. The hearing will be held at the State Capitol in Room 216 and will be webcast on the Legislature's website at the following link: https://t.co/gX4AXOwce4.

— Delbert Hosemann (@DelbertHosemann) June 3, 2021
Senate Public Health Chairman Hob Bryan, D-Amory, said Thursday's hearing was a step in determining the type of program the Legislature should consider. The issue that must be decided first, Bryan said, is what kind of program the state should have—a recreational marijuana program, a tightly controlled medical marijuana program or a loosely controlled medical marijuana program.
Asked if a special session could be expected soon, Bryan said, "I do not believe there will be a special session until there is some consensus between the House and the Senate. If I was governor, I would not call one before then."
Sen. Brice Wiggins, R-Pascagoula, questioned whether it would be wiser just to approve a recreational program.
"There's a dichotomy between what people want and what the science says," Wiggins said. "Are we putting doctors in a position to do something that they don't have the proper data to safely do?"
He asked, "Why don't we just jump to recreational with this?"
State Health Officer Thomas Dobbs, whose Department of Health was tasked with enacting Initiative 65 before it was struck down by the Supreme Court, said more regulation is needed in whatever the Legislature approves. He said there is research showing that marijuana is beneficial for some health issues such as nausea and vomiting associated with cancer treatments, but the research is inconclusive in other area. He said there are also risks with the use of marijuana, especially for children.
Dr. Larry Walker, director emeritus of the National Center for Natural Product Research at the University of Mississippi, said, "I do believe there are legitimate needs" for medical marijuana. "I think they should be met in a medical way."
Walker said with the 2.5 ounces of marijuana allowed to be sold to a person every two weeks for medical purposes under Initiative 65, "You could get your whole family high every day and still have enough to sell 40 or 50 joints."
Walker held up to the committee a one-ounce bag of dried parsley to give perspective. He and Dobbs also spoke of the need to regulate the amount of THC, the active psychoactive ingredient in cannabis, used on a daily basis.
Dobbs said the state Board of Health that oversees his agency is opposed to the legalizing of the smoking of marijuana in most instances because of its health risks, though he conceded it appeared most people oppose that position.
Sen. Kevin Blackwell, R-Southaven, broached the possibility of allowing municipalities to ban the sale of medical marijuana by a vote of its citizens. Sen. Barbara Blackmon, D-Canton, said that could penalize people who need marijuana for health reasons.
Shari Veazey, executive director of the Mississippi Municipal League, said she believed her organization would support an opt out provision for local governments.
The Supreme Court struck down the medical marijuana language after it was challenged by the city of Madison and its mayor, Mary Hawkins Butler. The lawsuit claimed the initiative process was unconstitutional because it required the signatures to place an issue on the ballot to be gathered equally from five congressional districts, though the state lost a U.S. House seat after the 2000 Census and now has four.
This story was first published by Mississippi Today.
Idaho Marijuana Activists Launch Limited Legalization Campaign For 2022 Ballot
Photo courtesy of Max Pixel.
Bipartisan Pennsylvania Senators File Bill To Let Medical Marijuana Patients Grow Their Own Plants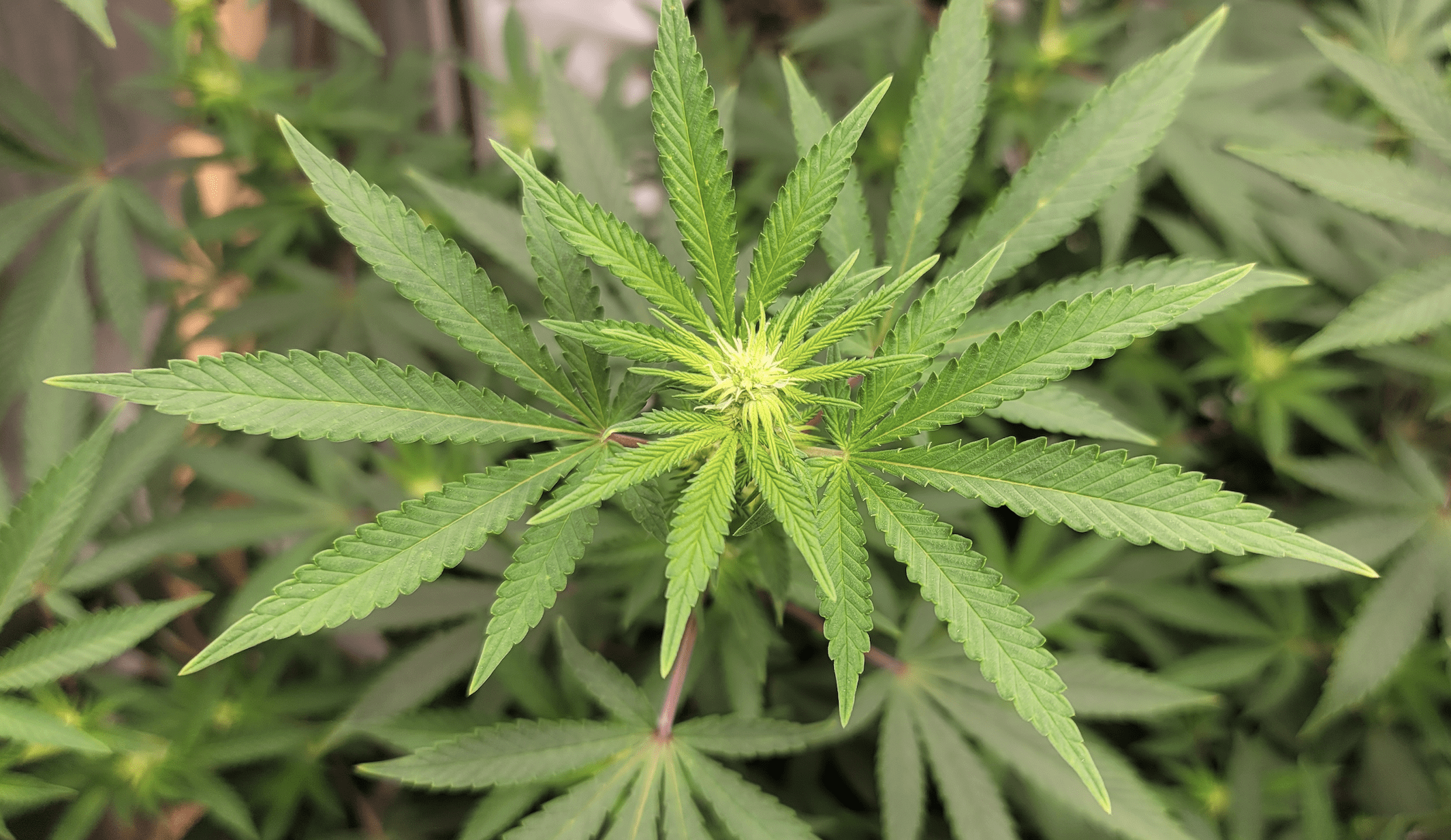 A bipartisan group of Pennsylvania senators introduced a bill on Thursday that would allow medical marijuana patients to cultivate their own plants for personal use.
Sens. Dan Laughlin (R) and Sharif Street (D) first announced their intent to file the legislation in November, arguing that it is a necessary reform to ensure patient access by giving people a less costly alternative to buying from dispensaries.
Registered patients who are 21 and older, and who have been residents of the state for at least 30 days, could grow up to six plants in an "enclosed and locked space" at their residence, according to the text of the bill. They would be allowed to buy cannabis seeds from licensed dispensaries
SB1024 – Senator Sharif Street and I worked diligently to get our Medical Marijuana Home Cultivation Bill introduced.

Read More: https://t.co/CeZ8i1NUGA pic.twitter.com/z3BUUivqI5

— Senator Dan Laughlin (@senatorlaughlin) January 21, 2022
In an earlier cosponsorship memo for the new home grow bill, the lawmakers said that letting patients cultivate their own medicine would "help ease the cost and accessibility burdens for this important medicine."
The new legislation has three other initial cosponsors in addition to Street and Laughlin.
Street had attempted to get the reform enacted as an amendment to an omnibus bill this summer, but it did not advance.
The senators argue that patients in particular are deserving of a home grow option, as some must currently travel hours to visit a licensed dispensary and there are financial burdens that could be alleviated if patients could grow their own plants for medicine.
Late last year, Laughlin and Street also unveiled a separate adult-use legalization proposal that faces significant challenges in the GOP-controlled legislature. And Street is behind another recent cannabis measure to provide state-level protections to banks and insurers that work with cannabis businesses.
—
Marijuana Moment is already tracking more than 1,000 cannabis, psychedelics and drug policy bills in state legislatures and Congress this year. Patreon supporters pledging at least $25/month get access to our interactive maps, charts and hearing calendar so they don't miss any developments.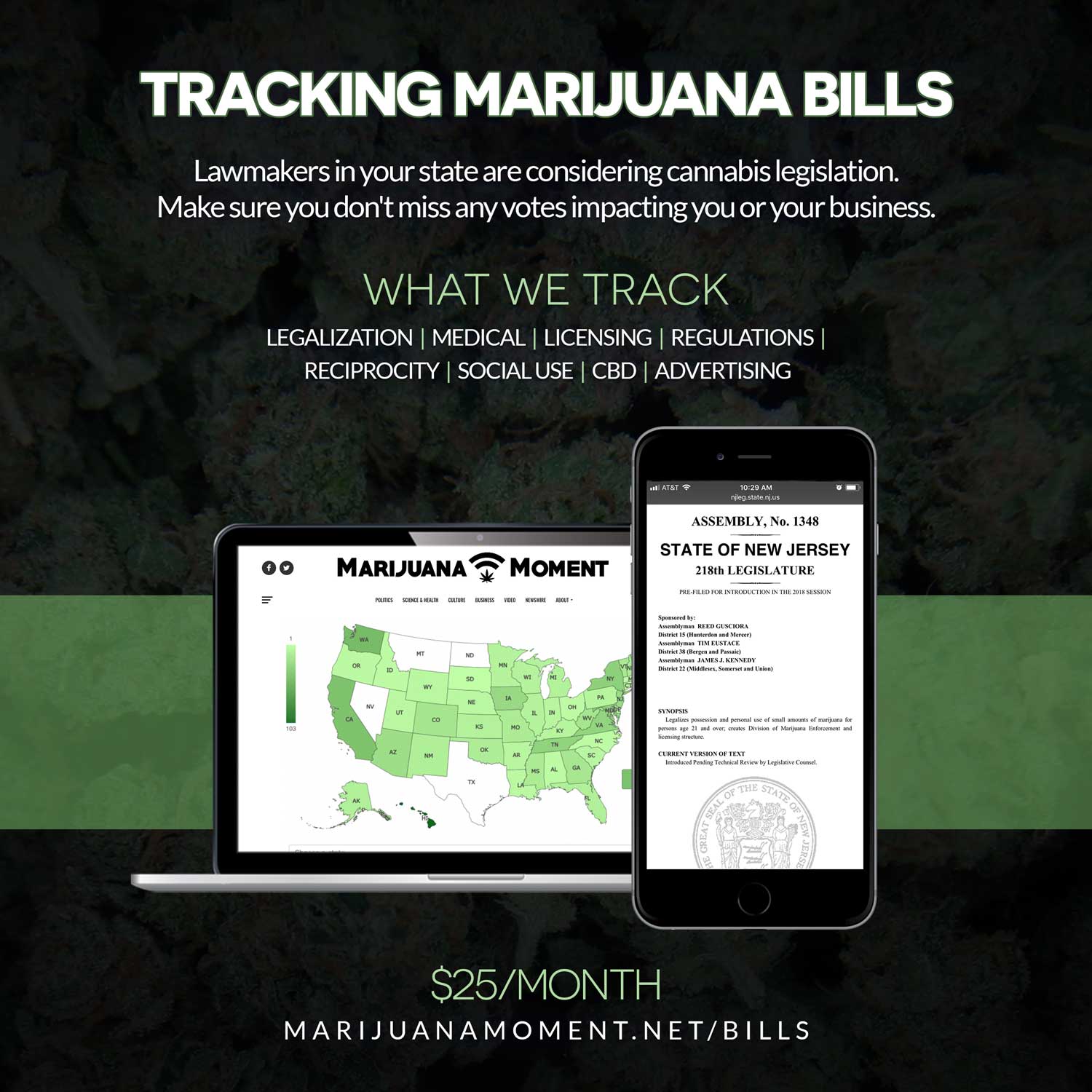 Learn more about our marijuana bill tracker and become a supporter on Patreon to get access.
—
In the interim, Lt. Gov. John Fetterman (D), who is running for U.S. Senate this year, said one of his key goals in his final year in office is to ensure that as many eligible people as possible submit applications to have the courts remove their cannabis records and restore opportunities to things like housing, student financial aid and employment through an expedited petition program.
Pennsylvania lawmakers could also take up more modest marijuana reform proposals like a bill filed late last year to expand the number of medical marijuana cultivators in the state, prioritizing small farms to break up what she characterized as a monopoly or large corporations that's created supply problems.
Rep. Amen Brown (D) separately announced his intent to file a legalization bill that he'll be working on with Sen. Mike Regan (R), who expressed his support for the policy change a day earlier.
Additionally, another pair of state lawmakers—Reps. Jake Wheatley (D) and Dan Frankel (D)—formally unveiled a legalization bill they're proposing last year.
Philadelphia voters also approved a referendum on marijuana legalization in November that adds a section to the city charter saying that "the citizens of Philadelphia call upon the Pennsylvania General Assembly and the Governor to pass legislation that will decriminalize, regulate, and tax the use, and sale to adults aged 21 years or older, of cannabis for non-medical purposes."
Gov. Tom Wolf (D) said last year that marijuana legalization was a priority as he negotiated the annual budget with lawmakers. However, his formal spending request didn't contain legislative language to actually accomplish the cannabis policy change.
The governor, who signed a medical cannabis expansion bill in June, has repeatedly called for legalization and pressured the Republican-controlled legislature to pursue the reform since coming out in favor of the policy in 2019. Shortly after he did that, a lawmaker filed a separate bill to legalize marijuana through a state-run model.
A survey from Franklin & Marshall College released last year found that 60 percent of Pennsylvania voters back adult-use legalization. That's the highest level of support for the issue since the firm started polling people about it in 2006.
An attempt to provide protections for Pennsylvania medical marijuana patients from being charged with driving under the influence was derailed in the legislature last year, apparently due to pushback by the state police association.
Nebraska Activists Say New GOP Medical Marijuana Bill Is A 'Poison Pill' Meant To Detract From Ballot Efforts
Photo courtesy of Mike Latimer.
Minnesota Democratic Leaders Preview Marijuana Legalization Plan For 2022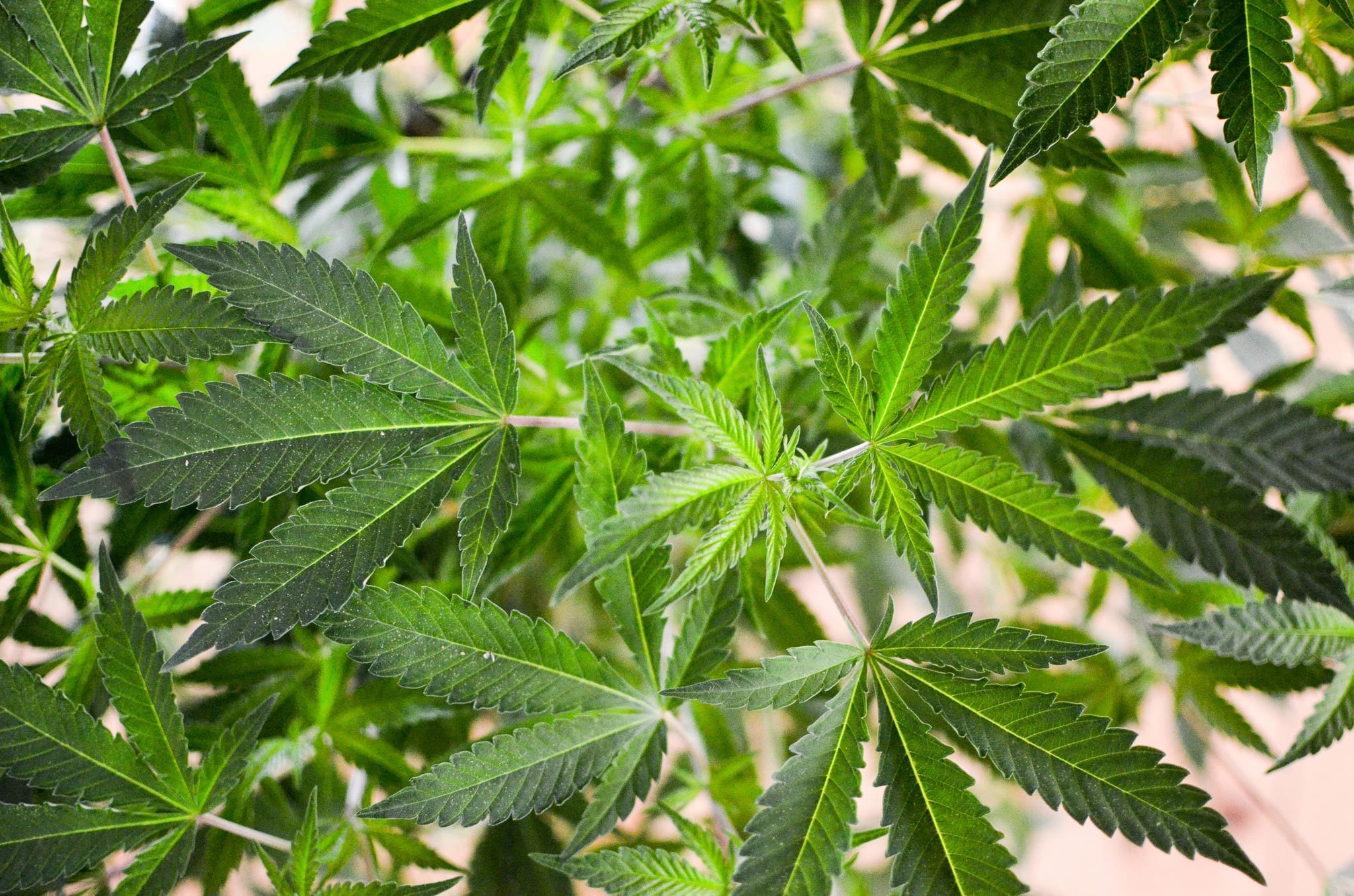 Minnesota Democratic leaders are preparing for another push to legalize marijuana this session, with the sponsor of the House-passed reform bill saying he will be reworking the legislation in an effort to build further support—though it continues to face an uphill climb in the GOP-controlled Senate.
House Majority Leader Ryan Winkler (D) and Senate Minority Leader Melisa Franzen (D) discussed the legislative strategy during a roundtable event hosted by the Minnesota Hemp Growers Cooperative on Wednesday.
Winkler said that his bill, which moved through 12 committees before being approved on the House floor last year, is the "product of hundreds of hours of work involving thousands of people's input, countless hearings and public listening sessions—but it is not a perfect bill."
Minnesota House Majority Leader @_RyanWinkler recently presented this overview of his legislative strategy on adult use cannabis and hemp. #LegalizeMN #mnleg https://t.co/Z32GLSwQhS

— RAMP Minnesota (@ramp_mn) January 21, 2022
"As we look ahead to this session…our goal is to go back and reexamine provisions of the bill," he said. Licensing structures, public safety and substance misuse concerns are among the issues that lawmakers will be looking at to improve upon the legislation.
"We will be working with our colleagues in the Minnesota Senate," Winkler added. "We're interested in pursuing legalization to make sure that the bill represents senators' priorities for legalization as well."
The leader said that "any effort this year that would be successful would require Republican support as well."
But while advocates are encouraged to hear that the House may again vote to pass the legalization legislation, the Senate minority leader tempered expectations about the bill's prospects in her Republican-run chamber.
"Unfortunately, I don't think there's a path to legalization this year in the Minnesota Senate," Franzen said. "It's controlled by the Republican party, and they have there's a few members who are really adamantly opposed to legalization."
Gov. Tim Walz (D) is supportive of cannabis legalization, and while the broad reform didn't advance last session, he did sign a bill to expand the state's medical marijuana program, in part by allowing patients to access smokable cannabis products.
Winkler said on Wednesday that "it was because of the work done" by advocates on legalization that put pressure on Senate Republicans to advance that legislation.
Another cannabis issue playing out in Minnesota concerns CBD. The state agriculture department and pharmacy board have increased enforcement against the sale of the non-intoxicating cannabinoid in recent months, prompting calls for legislative reform.
Winkler said that the political dynamics around legalization that led to the expansion of the state's medical cannabis program will be "a template for how we will address challenges with CBD this year."
"My staff is working very closely with advocates, working with senators, working with other House members to get in a repair for the CBD industry, and I have every confidence that we will be able to do that with your help," he said.
A poll conducted by Minnesota lawmakers that was released last year found that 58 percent of residents are in favor of legalization. That's a modest increase compared to the chamber's 2019 survey, which showed 56 percent support.
Winkler said in 2020 that if Senate Republicans don't go along with the policy change legislatively, he hopes they will at least let voters decide on cannabis as a 2022 ballot measure.
Rhode Island Governor Includes Marijuana Legalization And Expungements In Budget Request
Photo courtesy of Philip Steffan.
Nebraska Activists Say New GOP Medical Marijuana Bill Is A 'Poison Pill' Meant To Detract From Ballot Efforts
A Republican Nebraska senator introduced a bill on Thursday that ostensibly seeks to legalize medical marijuana in the state—but activists have raised concerns that the restrictive measure may be an attempt to subvert an effort to pass even broader patient protections on the 2022 ballot.
Sen. Mike Groene (R) filed the legislation, which would allow certain patients to buy and possess cannabis oils, pills and up to two and a half ounces of flower at a limited number of dispensaries. Smoking or inhaling marijuana would be banned, however, as would making edibles—so it's not clear how patients would consume the flower they could possess.
But the main problem is, the bill would maintain that cultivating marijuana in Nebraska for commercial or personal use is illegal, meaning dispensaries wouldn't even have a legal means of obtaining cannabis products for patients.
The bill is also severely restrictive in terms of who would qualify for cannabis. It would only permit access to people with stage IV cancer, uncontrolled seizures, severe muscle spasms caused by multiple sclerosis or muscular dystrophy or a terminal illness with less than a one year probable life expectancy.
It's being backed by the Nebraska chapter of the prohibitionist group Smart Approaches to Marijuana (SAM), leading some advocates to suspect that the lack of cultivation provisions is designed to be a "poison pill" while misleading voters into thinking that there is a good faith effort to legalize medical cannabis legislatively.
"This appears to be a political stunt," Jared Moffat, state campaigns manager at the Marijuana Policy Project, said in a press release. "Opponents of medical cannabis know there is a viable campaign to put medical cannabis on the ballot, and they know Nebraskans will overwhelmingly support that effort."
"This is an attempt to take our focus away from that," he said. "But it won't succeed because it's clear that this proposal is not a good faith effort to find some middle ground on the issue."
The bill comes as Nebraskans for Medical Marijuana (NMM) continues to work to collect signatures for a pair of medical cannabis legalization initiatives that advocates hope to place on the November ballot. They have until July to collect 87,000 valid signatures to qualify each of their complementary measures.
Activists with the group collected enough signatures to qualify a medical marijuana legalization measure for the 2020 ballot, but the state Supreme Court invalidated it, finding that the proposal violated the single-subject rule for citizen initiatives.
—
Marijuana Moment is already tracking more than 1,000 cannabis, psychedelics and drug policy bills in state legislatures and Congress this year. Patreon supporters pledging at least $25/month get access to our interactive maps, charts and hearing calendar so they don't miss any developments.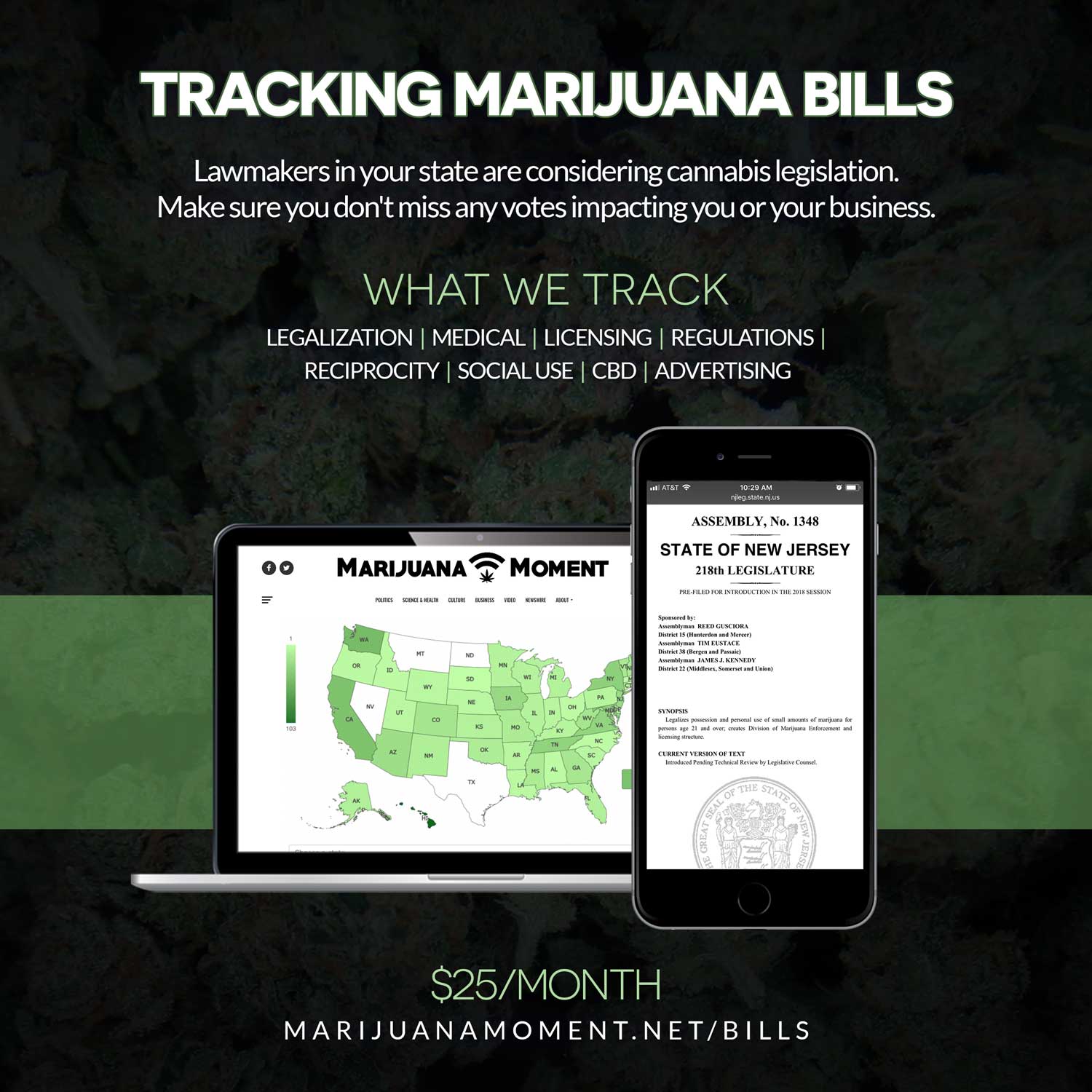 Learn more about our marijuana bill tracker and become a supporter on Patreon to get access.
—
Now this legislation from Groene is entering the mix for the 2022 session. And SAM Nebraska co-chair John Kuehn told The Lincoln Journal-Star that it's "a good faith effort and we are willing to look at this as an acceptable alternative to creating a marijuana industry in the state of Nebraska."
While advocates aren't necessarily buying that argument given that it would authorize dispensaries without providing the ability to cultivate marijuana products, some like NMM co-chair Sen. Anna Wishart (D) are willing to work with the senator to get the bill into a more acceptable shape for patients.
I am glad to see that Senator Groene and Smart Approaches to Marijauana, once opponents of medical cannabis, now recognize the benefits of this plant-based medicine. I am willing to work with them, but it has to be towards a bill that works for Nebraskans. https://t.co/UGXmS5qRdR

— Senator Anna Wishart (@NebraskaAnna) January 21, 2022
"It would be the status quo," Wishart said. "I want a safe system, but there are practical realities patients are living with every day. No one wants a system that doesn't work."
Access for sick Nebraskans to medical cannabis is not something I am willing to settle on. I will continue to have their back.

— Senator Anna Wishart (@NebraskaAnna) January 21, 2022
Notably, Groene did support a procedural motion to advance Wishart's more expansive medical cannabis bill last session.
Jane Kleeb, chair of the Nebraska Democrats, pounced on the restrictive nature of Groene's bill and said it makes it "not easy or feasible for most" to obtain a medical cannabis recommendation from a doctor.
Further, the petitions that the GOP are so terrified of (and hence Groene bill) are for medical, not recreational. Some press stories have that fact wrong. Press should interview Nebraska Families for Medical Cannabis who've lead on this: https://t.co/bdUWXbeeH2

— Jane Fleming Kleeb (@janekleeb) January 20, 2022
Shari Lawlor, a member of Nebraska Families for Medical Cannabis, said that the group is "grateful that Sen. Groene recognizes the importance of medical cannabis," but as drafted, "this is a medical cannabis bill with no cannabis."
"It envisions a system with dispensaries but no farmers or cultivators who actually produce the medical cannabis that patients need," she said. "And since patients are not allowed to cultivate medical cannabis themselves under this proposal, there is effectively no way for patients to get the relief they need."
Gov. Pete Ricketts (R) is no fan of legalization. He partnered with SAM Nebraska on a recent ad urging residents to oppose cannabis reform in the state. Given the organization's support for this new GOP proposal, there's some suspicion that he might back it to give the appearance that the administration isn't deaf to calls for reform by voters.
Advocates aren't going to be deterred by the bill's introduction. They will be moving forward with the complementary medical cannabis initiatives in hopes to getting the issue to voters.
The campaign deliberately chose to take a bifurcated approach because of the state Supreme Court invalidation over the single-subject rule.
One of the statutory initiatives would establish legal protections for patients and doctors around cannabis, while the other would allow private companies to produce and sell medical marijuana products.
Lawmakers attempted to advance medical cannabis reform legislatively last year, but while the unicameral legislature debated a bill to legalize medical marijuana in May, it failed to advance past a filibuster because the body didn't have enough votes to overcome it.
Wishart and NMM co-chair Sen. Adam Morfeld (D) announced in late 2020 that they would also work to put the question of legalizing marijuana for adult use before voters in 2022. But for now their focus appears to be on the medical cannabis effort.
For what it's worth, Nebraska's attorney general argued in an opinion in 2019 that efforts to legalize medical marijuana legislatively in the state would be preempted by federal law and "would be, therefore, unconstitutional."
Rhode Island Governor Includes Marijuana Legalization And Expungements In Budget Request