Mississippi Agriculture Commissioner Slams Medical Marijuana Bill That Gives His Agency A Regulatory Role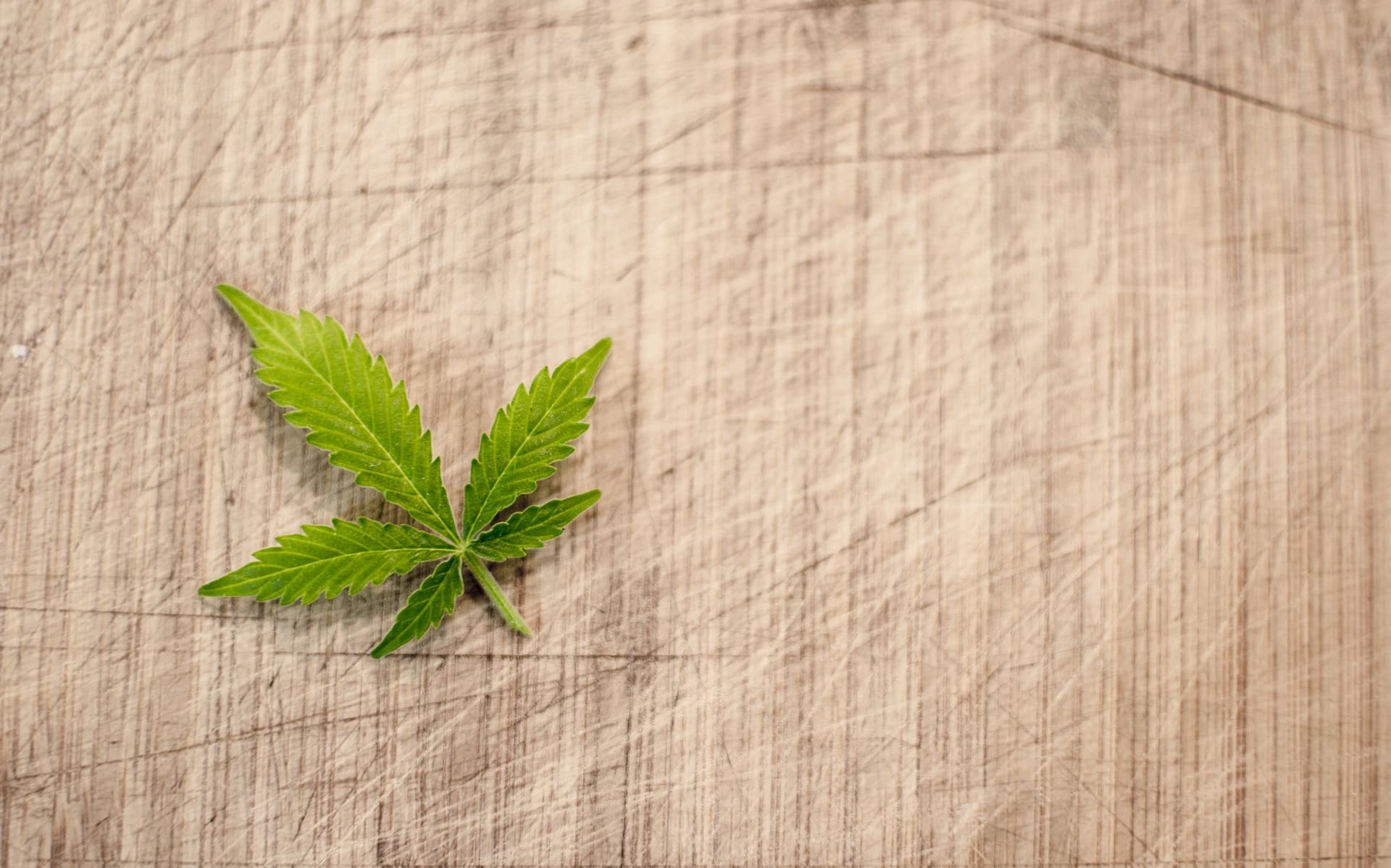 "This is not what people voted for… This is not what people elected me to do, be a marijuana kingpin."
By Geoff Pender, Mississippi Today
State Agriculture and Commerce Commissioner Andy Gipson said lawmakers are not following the will of voters with a medical marijuana proposal and reiterated his vow that his agency will not participate in regulating it.
"Who is going to operate this expansive program?" Gipson, a former longtime state legislator, said at a press conference on Monday. "Who is going to pay for it? How much is it going to cost? Standing here today, I don't think anyone can answer these questions… The Mississippi Legislature is notorious for passing massive government programs and expanding bureaucracy without providing any way to pay for it."
"This agency is not designed nor equipped, nor is this agency funded for such an expansive and expensive program as this proposes," Gipson said. "This is not what people voted for… This is not what people elected me to do, be a marijuana kingpin."
Lt. Gov. Delbert Hosemann (R) and House Speaker Philip Gunn (R) last week announced that legislative negotiators had reached agreement on a draft bill to create a medical marijuana program to replace the Initiative 65 program passed by voters last year but shot down by the state Supreme Court. Hosemann and Gunn have asked Gov. Tate Reeves (R) to call lawmakers into special session on Friday for the Legislature to pass the measure.
The proposal calls for the program to be regulated by the Mississippi State Department of Health, the Department of Agriculture and the Department of Revenue. Initiative 65, briefly enshrined in the state constitution by voters before being struck down by the high court on a constitutional technicality, would have had MSDH solely in charge of regulating the program.
But Gipson, who said he had no input in the bill and only saw the draft on Friday, has said for weeks that he does not want to regulate growing, processing or transportation of marijuana as the bill provides. He initially said marijuana remains federally illegal, so he would be violating his oath of office to uphold U.S. laws if he participated. On Monday he listed numerous other problems he has with the proposal, although he said he believes the state will ultimately join more than two dozen others in having a medical marijuana program.
For starters, Gipson said, the legislative proposal doesn't follow the letter or spirit of Initiative 65.
Gipson said he estimates it would cost his agency $2.9 million a year to oversee cultivation and processing of medical marijuana, and he doesn't yet have an estimate how much it would cost to regulate transportation and disposal the draft bill tasks his agency with. He noted lawmakers tasked his office with overseeing hemp growing two years ago, but have twice denied his request for $500,000 in additional funding for it and have "not appropriated one copper penny for the Hemp Cultivation Act."
"That $2.9 million would be a 41 percent increase in the budget of this little agency," Gipson said.
Gipson said the Health Department should handle all regulation of the program, as Initiative 65 outlined. He said only one other state, Florida, has its agriculture department regulating it. He said having one agency, the Health Department, regulating marijuana would provide "efficiency" and less expansion of government and bureaucracy.
Gipson said Initiative 65 would have been self-funded, "by the industry" through fees, but that lawmakers are now planning to tax it and all the money "is sucked up and going into the state general fund" with no clear plan from lawmakers on how to fund the program.
"This proposal is not what people voted for," Gipson said.
Gipson said the bill would have his agency providing oversight within 60 days of its passage and that timeframe "is unworkable." He noted that Alabama's newly created medical marijuana program gives agencies 18 months to stand up a program.
Neither Gunn's nor Hosemann's offices immediately responded to a request for comment on Gipson's press conference on Monday. But legislative negotiators have noted that they provided Gipson with an out in the proposal. It would allow Gipson's agency to contract out its oversight in the legislation to another agency or private contractor.
Gipson, who had previously said he might sue if lawmakers tried to force his agency to regulate medical marijuana, said, "If this passes the way it reads now, we would have to consider farming it out."
"But if they put that in the bill, why not let the Department of Health farm it out, too?" Gipson said, saying that having three agencies involved is a recipe for inefficiency, red tape and high costs. He said he is also concerned the legislation "has no real role for law enforcement" such as the Department of Public Safety or Mississippi Bureau of Narcotics.
Gipson said he's willing to work with lawmakers on drafting a better program and believes "at the end of the day this can be fixed very simply with modest changes, and make it look more like Initiative 65."
Reeves, who has sole authority to call special legislative sessions and set the agenda, has not said when, or if, he would call lawmakers back to Jackson to deal with the proposal, but he had said he would call a medical marijuana session if lawmakers were in agreement on a program.
Hosemann and Gunn last week said they believe they have the votes to pass the proposal.
This story was first published by Mississippi Today.
Marijuana Arrests Dropped Sharply In 2020 As Both COVID And Legalization Spread, FBI Data Shows
Minnesota Democratic Leaders Preview Marijuana Legalization Plan For 2022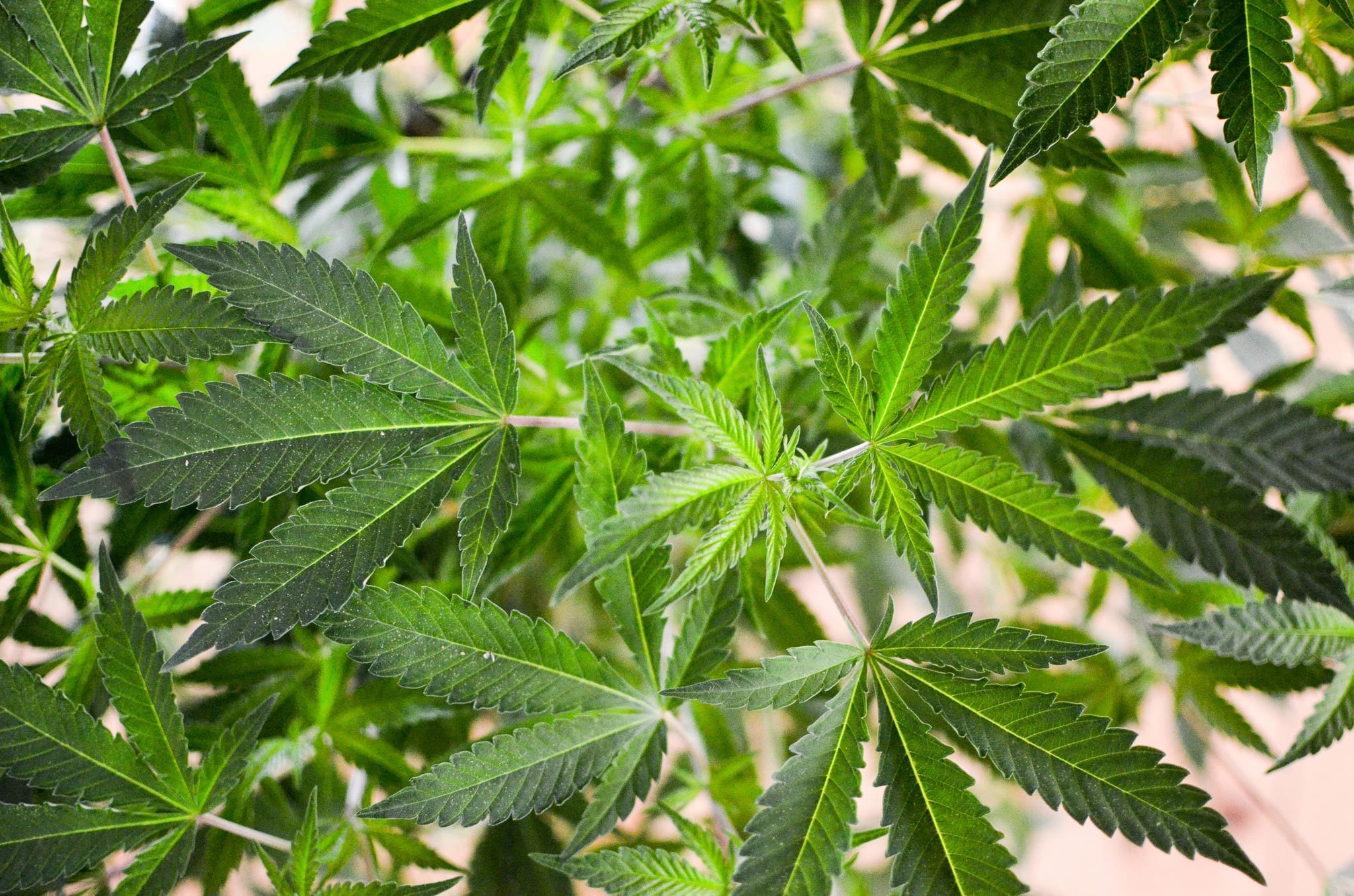 Minnesota Democratic leaders are preparing for another push to legalize marijuana this session, with the sponsor of the House-passed reform bill saying he will be reworking the legislation in an effort to build further support—though it continues to face an uphill climb in the GOP-controlled Senate.
House Majority Leader Ryan Winkler (D) and Senate Minority Leader Melisa Franzen (D) discussed the legislative strategy during a roundtable event hosted by the Minnesota Hemp Growers Cooperative on Wednesday.
Winkler said that his bill, which moved through 12 committees before being approved on the House floor last year, is the "product of hundreds of hours of work involving thousands of people's input, countless hearings and public listening sessions—but it is not a perfect bill."
Minnesota House Majority Leader @_RyanWinkler recently presented this overview of his legislative strategy on adult use cannabis and hemp. #LegalizeMN #mnleg https://t.co/Z32GLSwQhS

— RAMP Minnesota (@ramp_mn) January 21, 2022
"As we look ahead to this session…our goal is to go back and reexamine provisions of the bill," he said. Licensing structures, public safety and substance misuse concerns are among the issues that lawmakers will be looking at to improve upon the legislation.
"We will be working with our colleagues in the Minnesota Senate," Winkler added. "We're interested in pursuing legalization to make sure that the bill represents senators' priorities for legalization as well."
The leader said that "any effort this year that would be successful would require Republican support as well."
But while advocates are encouraged to hear that the House may again vote to pass the legalization legislation, the Senate minority leader tempered expectations about the bill's prospects in her Republican-run chamber.
"Unfortunately, I don't think there's a path to legalization this year in the Minnesota Senate," Franzen said. "It's controlled by the Republican party, and they have there's a few members who are really adamantly opposed to legalization."
Gov. Tim Walz (D) is supportive of cannabis legalization, and while the broad reform didn't advance last session, he did sign a bill to expand the state's medical marijuana program, in part by allowing patients to access smokable cannabis products.
Winkler said on Wednesday that "it was because of the work done" by advocates on legalization that put pressure on Senate Republicans to advance that legislation.
Another cannabis issue playing out in Minnesota concerns CBD. The state agriculture department and pharmacy board have increased enforcement against the sale of the non-intoxicating cannabinoid in recent months, prompting calls for legislative reform.
Winkler said that the political dynamics around legalization that led to the expansion of the state's medical cannabis program will be "a template for how we will address challenges with CBD this year."
"My staff is working very closely with advocates, working with senators, working with other House members to get in a repair for the CBD industry, and I have every confidence that we will be able to do that with your help," he said.
A poll conducted by Minnesota lawmakers that was released last year found that 58 percent of residents are in favor of legalization. That's a modest increase compared to the chamber's 2019 survey, which showed 56 percent support.
Winkler said in 2020 that if Senate Republicans don't go along with the policy change legislatively, he hopes they will at least let voters decide on cannabis as a 2022 ballot measure.
Rhode Island Governor Includes Marijuana Legalization And Expungements In Budget Request
Photo courtesy of Philip Steffan.
South Carolina Medical Marijuana Legalization Bill Will Be On Senate Floor Next Week, Sponsor Says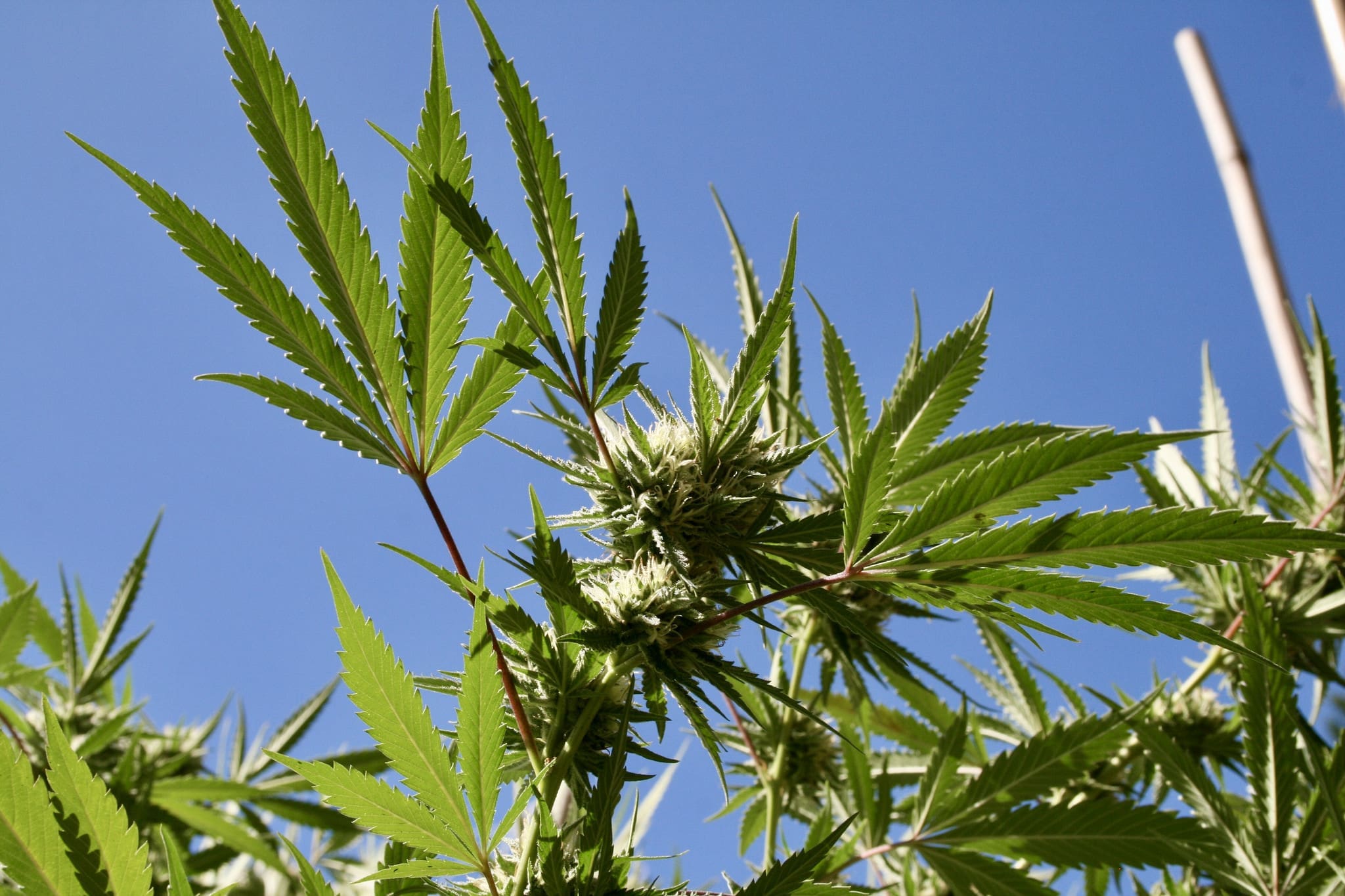 A bill to legalize medical marijuana in South Carolina will get priority status and be taken up on special order next week, the measure's sponsor said at a rally in the state Capitol on Wednesday.
Sen. Tom Davis (R) said that he's spoken to Senate Majority Leader Shane Massey (R) about his bill, the South Carolina Compassionate Care Act, and received a commitment that it would be "one of the very first things we take up" in the chamber this session.
Importantly, he said that there was an agreement to consider the legislation on special order, which means that once it's taken up, senators will have to vote on it before they move forward with any other piece of legislation.
Davis gave an impassioned speech at the rally alongside patients and advocates. He brought out a large binder that he said contains eight years of research into the issue that he will use to "take on every single argument that has been raised in opposition to this bill, and I'm going to show that they cannot stand in the way of facts and evidence."
He also said that he's spoken to House Speaker Jay Lucas (R), who agreed that if the measure advances through the Senate, he will "allow the bill to go to through the House process."
"I fully expect that, given those commitments, that we're going to be standing here in three or four months celebrating a bill signing with [Gov. Henry McMaster (R)] to finally make us not one of the 14 states that refuses to acknowledge medicine, but one of the 37 states that has recognized it," Davis said.
While Davis previously said in May that he was disappointed that the legislation wasn't considered on the floor before the close of the 2021 session and after clearing the Senate Medical Affairs Committee in March, he's been encouraged by leadership making commitments to move the bill this year.
The senator has been a strong advocate for his legislation, going so far as to threaten to use his power to block other bills from advancing if his reform proposal was stopped.
—
Marijuana Moment is already tracking more than 1,000 cannabis, psychedelics and drug policy bills in state legislatures and Congress this year. Patreon supporters pledging at least $25/month get access to our interactive maps, charts and hearing calendar so they don't miss any developments.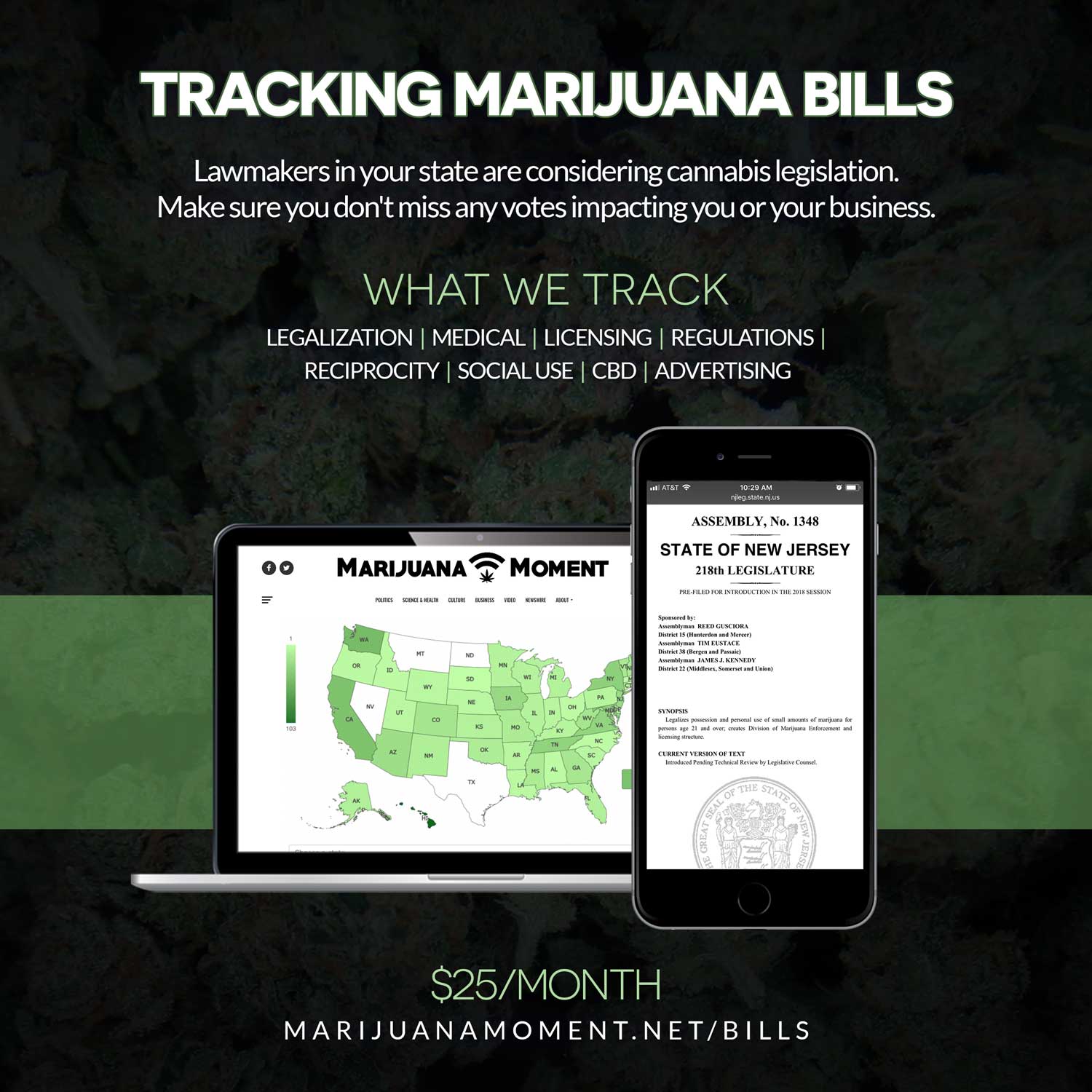 Learn more about our marijuana bill tracker and become a supporter on Patreon to get access.
—
As drafted, the bill would allow patients with qualifying conditions to possess and purchase up to two ounces of cannabis every two weeks.
For the initial rollout, regulators would approve 15 licenses for vertically integrated marijuana businesses that would control production, distribution and sales. More than 100 dispensaries would be licensed to operate under the bill.
The legislation would ban smokable marijuana products and home cultivation.
To that point, Davis pointed out at Wednesday's rally that this is a very conservative reform proposal that's even more limited than medical cannabis legislation that advanced out of the Mississippi Senate last week.
Patients and advocates also appeared alongside the lawmaker at the event.
"We are counting on our lawmakers to listen to the many voices of patients who, like my daughter, need a safer, more effective alternative to opioids and other debilitating pharmaceutical drugs and pass the Compassionate Care Act NOW!" Jill Swing, executive director of the S.C. Compassionate Care Alliance, said in a press release.
Candace Carroll, state director at Americans for Prosperity South Carolina, said that Davis's bill would mean that South Carolina could "ensure more individuals access the most transformative treatments and reduce the harms presented by a robust black market."
A poll released last year found that South Carolina voters support legalizing medical marijuana by a ratio of five to one. But the state does not have a citizen-led initiative process that has empowered voters in other states to get the policy change enacted.
Support for medical marijuana legalization among South Carolina residents has been notably stable, as a 2018 Benchmark Research poll similarly found 72 percent support for the reform, including nearly two-thirds (63 percent) of Republicans.
Also that year, 82 percent of voters in the state's Democratic primary election voted in favor of medical cannabis legalization in a nonbinding ballot advisory vote. Lawmakers prefiled four marijuana measures for the 2019 session, but they did not advance.
Davis said last year that if the legislature didn't advance the reform, he'd propose a bill to put the question of medical marijuana legalization to voters through a referendum.
GOP Utah Lawmaker Files Bill To Require Task Force Study Into Psychedelic Therapy For Mental Health
Photo courtesy of Brian Shamblen.
U.S. Senate Candidate Smokes Marijuana Blunt In Campaign Ad About Harms Of Criminalization
A candidate seeking to represent Louisiana in the U.S. Senate released a campaign ad on Tuesday that puts marijuana front and center. Democrat Gary Chambers sits in an armchair in a field smoking a cannabis blunt and lists statistics about the harms of criminalization.
The ad is titled "37 Seconds," a reference to a research finding that police in the U.S. make a marijuana-related arrest every 37 seconds on average.
"Black people are four times more likely to be arrested for marijuana laws than white people," Chambers says. "States waste $3.7 billion enforcing marijuana laws every year. Most of the people police are arresting aren't dealers, but rather people with small amounts of pot, just like me."
While marijuana hasn't been legalized for adult use in Louisiana, possession of up to 14 grams was decriminalized last year and is now punishable by a $100 fine. And in New Orleans, where the ad was filmed, police recently announced that they would no longer be issuing citations over simple possession of cannabis alone. The governor also signed a bill last year to let patients in the state's medical cannabis program legally smoke whole-plant marijuana flower.
"For too long, candidates have used the legalization of marijuana as an empty talking point in order to appeal to progressive voters," Chambers said in a press release. "I hope this ad works to not only destigmatize the use of marijuana, but also forces a new conversation that creates the pathway to legalize this beneficial drug, and forgive those who were arrested due to outdated ideology."
Chambers, a longstanding social justice advocate in Baton Rouge who previously ran for a U.S. House seat, is running against incumbent Sen. John Kennedy (R-LA), who hasn't sponsored cannabis-related legislation since entering office in 2017.
My first campaign ad, '37 Seconds.' #JustLikeMe

I hope this ad works to not only destigmatize the use of marijuana, but also forces a new conversation that creates the pathway to legalize this beneficial drug, and forgive those who were arrested due to outdated ideology. pic.twitter.com/G0qKvmUGKD

— Gary Chambers (@GaryChambersJr) January 18, 2022
In the press release, Chambers said he's supportive of the Harnessing Opportunities by Pursuing Expungement (HOPE) Act, a congressional bill introduced by bipartisan lawmakers last month that would incentivize states and local governments to expunge cannabis records in their jurisdictions.
He also backs the Secure and Fair Enforcement (SAFE) Banking Act, another bipartisan bill to protect financial institutions that service state-legal cannabis businesses. That legislation has cleared the House in some form five times but has consistently stalled in the Senate.
Chambers isn't the first person running for Congress who's been open about flouting federal marijuana prohibition.
Anthony Clark, an Illinois candidate who ran an unsuccessful primary challenge against a Democratic congressional incumbent in 2020, made waves after he smoked marijuana in a campaign ad while discussing his personal experience with cannabis and the need for federal reform. He also hosted what he called the "first-ever congressional weed party" in a campaign video.
Also that year, a Democratic candidate for a House seat to represent Oregon frequently discussed consuming and cultivating cannabis herself.
A sitting member of Congress has never publicly smoked marijuana, but several lawmakers have visited marijuana farms, companies and state-legal dispensaries. Rep. James Comer (R-KY) brought CBD oil products he uses to a committee hearing in 2019.
Washington State Gov. Jay Inslee (D) said in 2019 that while he doesn't smoke marijuana, "I do grow it legally," but a spokesperson later clarified that he was broadly referring to legal cultivation in the state.
Kansas Medical Marijuana Hearings Cancelled After Senate GOP Leader Reroutes House-Passed Bill
Photo courtesy of YouTube/Gary Chambers.