Mississippi Agriculture Commissioner Slams Medical Marijuana Bill That Gives His Agency A Regulatory Role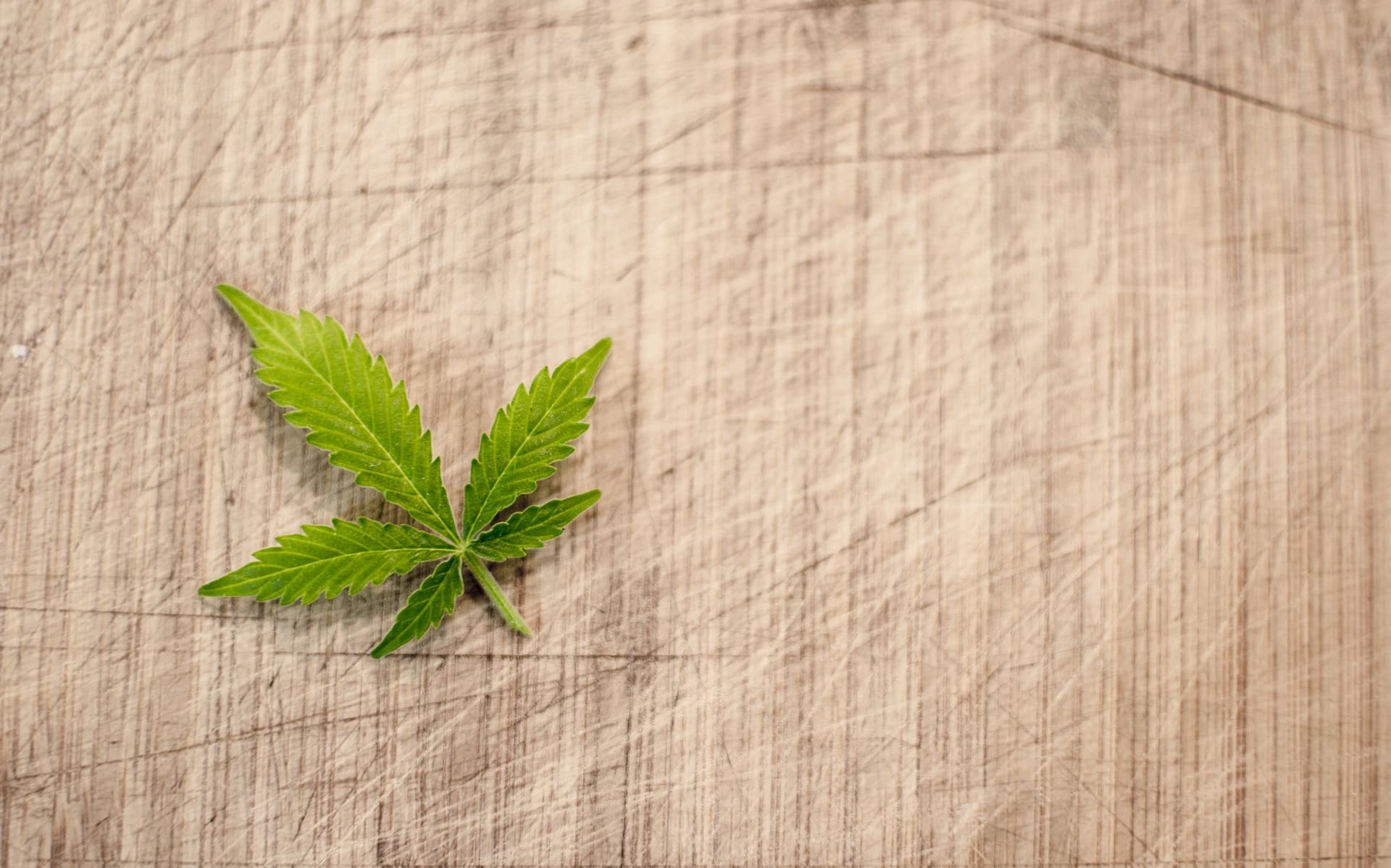 "This is not what people voted for… This is not what people elected me to do, be a marijuana kingpin."
By Geoff Pender, Mississippi Today
State Agriculture and Commerce Commissioner Andy Gipson said lawmakers are not following the will of voters with a medical marijuana proposal and reiterated his vow that his agency will not participate in regulating it.
"Who is going to operate this expansive program?" Gipson, a former longtime state legislator, said at a press conference on Monday. "Who is going to pay for it? How much is it going to cost? Standing here today, I don't think anyone can answer these questions… The Mississippi Legislature is notorious for passing massive government programs and expanding bureaucracy without providing any way to pay for it."
"This agency is not designed nor equipped, nor is this agency funded for such an expansive and expensive program as this proposes," Gipson said. "This is not what people voted for… This is not what people elected me to do, be a marijuana kingpin."
Lt. Gov. Delbert Hosemann (R) and House Speaker Philip Gunn (R) last week announced that legislative negotiators had reached agreement on a draft bill to create a medical marijuana program to replace the Initiative 65 program passed by voters last year but shot down by the state Supreme Court. Hosemann and Gunn have asked Gov. Tate Reeves (R) to call lawmakers into special session on Friday for the Legislature to pass the measure.
The proposal calls for the program to be regulated by the Mississippi State Department of Health, the Department of Agriculture and the Department of Revenue. Initiative 65, briefly enshrined in the state constitution by voters before being struck down by the high court on a constitutional technicality, would have had MSDH solely in charge of regulating the program.
But Gipson, who said he had no input in the bill and only saw the draft on Friday, has said for weeks that he does not want to regulate growing, processing or transportation of marijuana as the bill provides. He initially said marijuana remains federally illegal, so he would be violating his oath of office to uphold U.S. laws if he participated. On Monday he listed numerous other problems he has with the proposal, although he said he believes the state will ultimately join more than two dozen others in having a medical marijuana program.
For starters, Gipson said, the legislative proposal doesn't follow the letter or spirit of Initiative 65.
Gipson said he estimates it would cost his agency $2.9 million a year to oversee cultivation and processing of medical marijuana, and he doesn't yet have an estimate how much it would cost to regulate transportation and disposal the draft bill tasks his agency with. He noted lawmakers tasked his office with overseeing hemp growing two years ago, but have twice denied his request for $500,000 in additional funding for it and have "not appropriated one copper penny for the Hemp Cultivation Act."
"That $2.9 million would be a 41 percent increase in the budget of this little agency," Gipson said.
Gipson said the Health Department should handle all regulation of the program, as Initiative 65 outlined. He said only one other state, Florida, has its agriculture department regulating it. He said having one agency, the Health Department, regulating marijuana would provide "efficiency" and less expansion of government and bureaucracy.
Gipson said Initiative 65 would have been self-funded, "by the industry" through fees, but that lawmakers are now planning to tax it and all the money "is sucked up and going into the state general fund" with no clear plan from lawmakers on how to fund the program.
"This proposal is not what people voted for," Gipson said.
Gipson said the bill would have his agency providing oversight within 60 days of its passage and that timeframe "is unworkable." He noted that Alabama's newly created medical marijuana program gives agencies 18 months to stand up a program.
Neither Gunn's nor Hosemann's offices immediately responded to a request for comment on Gipson's press conference on Monday. But legislative negotiators have noted that they provided Gipson with an out in the proposal. It would allow Gipson's agency to contract out its oversight in the legislation to another agency or private contractor.
Gipson, who had previously said he might sue if lawmakers tried to force his agency to regulate medical marijuana, said, "If this passes the way it reads now, we would have to consider farming it out."
"But if they put that in the bill, why not let the Department of Health farm it out, too?" Gipson said, saying that having three agencies involved is a recipe for inefficiency, red tape and high costs. He said he is also concerned the legislation "has no real role for law enforcement" such as the Department of Public Safety or Mississippi Bureau of Narcotics.
Gipson said he's willing to work with lawmakers on drafting a better program and believes "at the end of the day this can be fixed very simply with modest changes, and make it look more like Initiative 65."
Reeves, who has sole authority to call special legislative sessions and set the agenda, has not said when, or if, he would call lawmakers back to Jackson to deal with the proposal, but he had said he would call a medical marijuana session if lawmakers were in agreement on a program.
Hosemann and Gunn last week said they believe they have the votes to pass the proposal.
This story was first published by Mississippi Today.
Marijuana Arrests Dropped Sharply In 2020 As Both COVID And Legalization Spread, FBI Data Shows
Sanjay Gupta Explains His Marijuana Reversal And Discusses 'Very Biased' U.S. Research With Joe Rogan
CNN's chief medical correspondent Sanjay Gupta wasn't always on board with medical marijuana, but things changed when he looked for the science, he said during an interview on the Joe Rogan Experience on Wednesday.
But to find the science that ultimately convinced him of the therapeutic potential of cannabis, he had to look internationally, because there seemed to be a "very biased set of data" in the U.S. that focused almost exclusively on the potential harms rather than benefits.
"If you're just looking at papers—well, this one [says there's] potential long harm, this one possible addiction, this one gateway—you know, you're seeing all those individual studies, but at a broader level, one step upstream, you realize that most of the studies that are getting funded are designed to look for harm," Gupta said.
"When I saw that, that was the first time I thought, 'well, why are the studies that are getting out there, why are they all designed to look for harm?" he said. "Then I started looking at other countries, and some really good research out of places like Israel in particular."
Scientists outside of the U.S. were taking a different approach, investigating potential therapeutic applications for marijuana for conditions like pain and seizures. That—combined with witnessing the measurable impact of cannabinoids for children with severe epilepsy—changed Gupta's mind on the issue. And he took a bold step in 2013 of penning an article for CNN explaining why his perspective had shifted form being a cannabis skeptic to a supporter.
This was at a time when the first states were beginning to legalize marijuana for adult use, forcing people to consider the implications of ending prohibition and giving adults access to the plant. Reading an article from a high-profile practicing physician that challenged the narrative of cannabis being all bad may well have done much to change hearts and minds at a pivotal time.
Prior to writing that op-ed, Gupta also hosted a CNN docu-series called "Weed" that also explored the science and real-world experiences of people who've seen dramatic health benefits from the use of cannabis.
Rogan told Gupta that he "really respected that you made this change of opinion publicly."
"When you were first talking about marijuana, you were talking about it as if it had no medical benefit and it was really just a recreational drug that was possibly or probably harmful," the podcaster said. "But then, upon further examination, you publicly changed your position, and, in doing so, you actually examined all the scientific evidence."
"I really admired that because that takes a lot of courage, because a lot of people, when they have an idea and they proclaim it publicly, they double down and they just [use] confirmation bias and whatever, you know, echo chamber and news sources they can get to sort of confirm their initial position," he said. "You didn't do that, and I thought, 'that's a real, real thinking person who is trying to honestly figure out what's going on instead of just working on being right.'"
Rogan is well known as an advocate for drug policy reform, and he often takes opportunities to discuss issues like marijuana and psychedelics with guests on his podcast.
Tech entrepreneur Elon Musk got himself into hot water after smoking a blunt with Rogan in 2018, and he made another appearance on the show this year where he argued that there's excess hype over CBD, only to be challenged with the science by the host.
In 2019, Rogan reminisced about a time he attended a film premiere with comedian Dave Chappelle, who he said took magic mushrooms from a stranger prior to the feature.
That year, former boxer Mike Tyson spoke with the podcast host about tripping on psychedelics and smoking marijuana.
In 2019, Sen. Bernie Sanders (I-VT) talked to Rogan about his support for marijuana legalization.
Rep. Tulsi Gabbard (D-HI) went on the podcast the prior year and spoke at length about the need to legalize marijuana and reform the criminal justice system. Rogan also took the opportunity to tell her a bit about about the medical benefits of psychedelics.
The podcaster also debated the merits of marijuana legalization with a Republican congressman, Rep. Dan Crenshaw (D-TX), who ultimately conceded that medical cannabis should be federally legal and states should be empowered to set their own legalization policies.
Nevada Sold More Than $1 Billion In Marijuana In One Year, Officials Report
Mississippi Governor Stalling Medical Marijuana Special Session With 'Unreasonable Demands,' Lawmakers Say
"If there is any further delay, that will be squarely on the shoulders of the governor, rather than the Legislature."
By Geoff Pender, Mississippi Today
Republican legislative leaders on Wednesday said Gov. Tate Reeves (R) is holding up a special session to consider a medical marijuana program with last-minute, "unreasonable demands."
The leaders, in comments on Wednesday to Mississippi Today, said they've conceded to numerous last-minute requests from Reeves for changes to a medical marijuana proposal they've worked on for months, but have reached an impasse with him on the amount of smokable marijuana patients could have.
The holdup is over 0.7 grams of a dosage unit of marijuana flower—the amount by which Reeves wants it lowered.
"We have worked long hours on this," Rep. Lee Yancey, (R), told Mississippi Today on Wednesday. "We have brought forward a bill that many have said would be the best program in the country. We are ready to have a special session. We have the votes to pass this. An overwhelming number in the House and Senate are ready to pass this, and we have a majority of people in Mississippi who voted for us to pass this.
"If there is any further delay, that will be squarely on the shoulders of the governor, rather than the Legislature."
Lawmakers crafted legislation to create a medical marijuana program to replace one approved by voters in November but shot down by the state Supreme Court on a constitutional issue in May.
Reeves, who has sole authority to call lawmakers into special session, has said for months he would do so if lawmakers reached agreement on a bill. They did so, and informed Reeves of this on September 24.
But Reeves has not called them into session. He has instead called for lawmakers to make numerous changes to their proposed program. Yancey said legislative leaders agreed to numerous changes Reeves requested, but that his requested limit on the amount of marijuana flower a patient can receive is unreasonable.
The proposed legislation defines a medical dosage unit of marijuana as 3.5 grams—or about an eighth of an ounce—which Yancey said is an "industry standard" across states with marijuana programs. The bill would allow a patient to purchase up to eight units, or one ounce, of smokable marijuana per week, or four ounces per month. The Initiative 65 program passed by voters would have allowed up to five ounces a month, which Yancey said lawmakers felt was too much.
Yancey said lawmakers have long been agreed on the amount of smokable marijuana allowed after much research, and Reeves's request for a change has come in the eleventh hour. Despite being fellow Republicans, Reeves, a former two-term lieutenant governor, has clashed often with legislative leaders and communication, and cooperation between the executive and legislative branches has been spotty.
Reeves, Yancey said, on the advice of state Health Officer Dr. Thomas Dobbs, wants the dosage unit reduced to 2.8 grams. He said that Dobbs has said that nationally, the content of THC—the psychoactive ingredient in marijuana—has increased by 23 percent nationally since 2015, therefore the amount of marijuana a patient should be allowed should be reduced by a similar amount.
"An eighth of an ounce is an industry standard," Yancey said. "Medical marijuana machines are calibrated on eighths of an ounce … We have told the governor, no, we are not going to change, that we are going to do just like 37 other states and the District of Columbia, and use the industry standard and allow people with debilitating conditions the same relief as other states with medical marijuana… We already would have one of the most conservative programs in the country. We told him no on that."
Yancey said that after lawmakers said they wouldn't budge on the dosage, Reeves countered with a proposal for physicians to be able to approve the 3.5-gram doses, but nurse practitioners, physicians assistants and optometrists would be limited to 2.8 grams. Yancey said this would be unworkable, and would create more "scope of practice" debate, which the state has already seen for years with other health care issues.
Reeves' office did not immediately respond to a request for comment on Wednesday. In a Tuesday press conference, Reeves said, "I think getting it done right is more important than getting it done quick. But I also recognize the will of the voters."
Yancey said that under the legislative proposal, Mississippi would have one of the only medical marijuana programs in the nation with THC limits: 30 percent for smokable flower and 60 percent for concentrates.
Yancey said lawmakers were shocked to hear Reeves in a press conference on Tuesday indicate that he was pushing lawmakers to reduce THC levels as well.
"He's never said a word to us about THC levels," Yancey said. "It was all about dosage."
Yancey said lawmakers agreed to changes Reeves proposed, including:
Not allowing marijuana companies to receive state taxpayer funded business incentives.
Requiring the Department of Health to conduct background checks on caregivers dispensing marijuana to patients. Yancey said lawmakers agreed to change "may" to "shall" on this provision.
Prohibiting people convicted of certain felonies from working for marijuana companies for 10 years, instead of five years as lawmakers proposed.
Increasing the amount of time state agencies have to issue marijuana licenses and permits from 90 days to 120 after passage of the measure.
Yancey said legislative leaders did not agree to some of the governor's proposals, including that the Department of Public Safety be involved in regulating the program. Several other concessions, Yancey said, were made.
As governor, Reeves can call a special session and broadly set its agenda. But he cannot control what the Legislature passes, and any lawmaker can attempt to amend any bill brought for a vote. Reeves could veto any legislation passed, but lawmakers could override a veto with a two-thirds majority vote.
On Wednesday, Lt. Gov. Delbert Hosemann (R) said in a statement: "Chairman Kevin Blackwell worked with his colleagues in the House and Senate, citizens, state agencies, policy experts, and healthcare and industry professional for months to develop the current medical cannabis legislation. Public hearings were also held. A draft of the legislation was sent to the governor and many of the recommendations received were incorporated into the bill. We are ready to consider this legislation in special session."
Yancey said: "If he doesn't want to call a special session for this, we will do it on the first week of January in regular session and he can deal with it after we pass it. The delay is not because of the Legislature. The delay is because the governor keeps coming to us with unreasonable demands."
This story was first published by Mississippi Today.
VA Under Biden Remains Opposed To Marijuana Research Bill For Veterans, Official Tells House Committee
Top Federal Drug Official Gives Maryland Lawmakers Marijuana Legalization Advice At Workgroup Hearing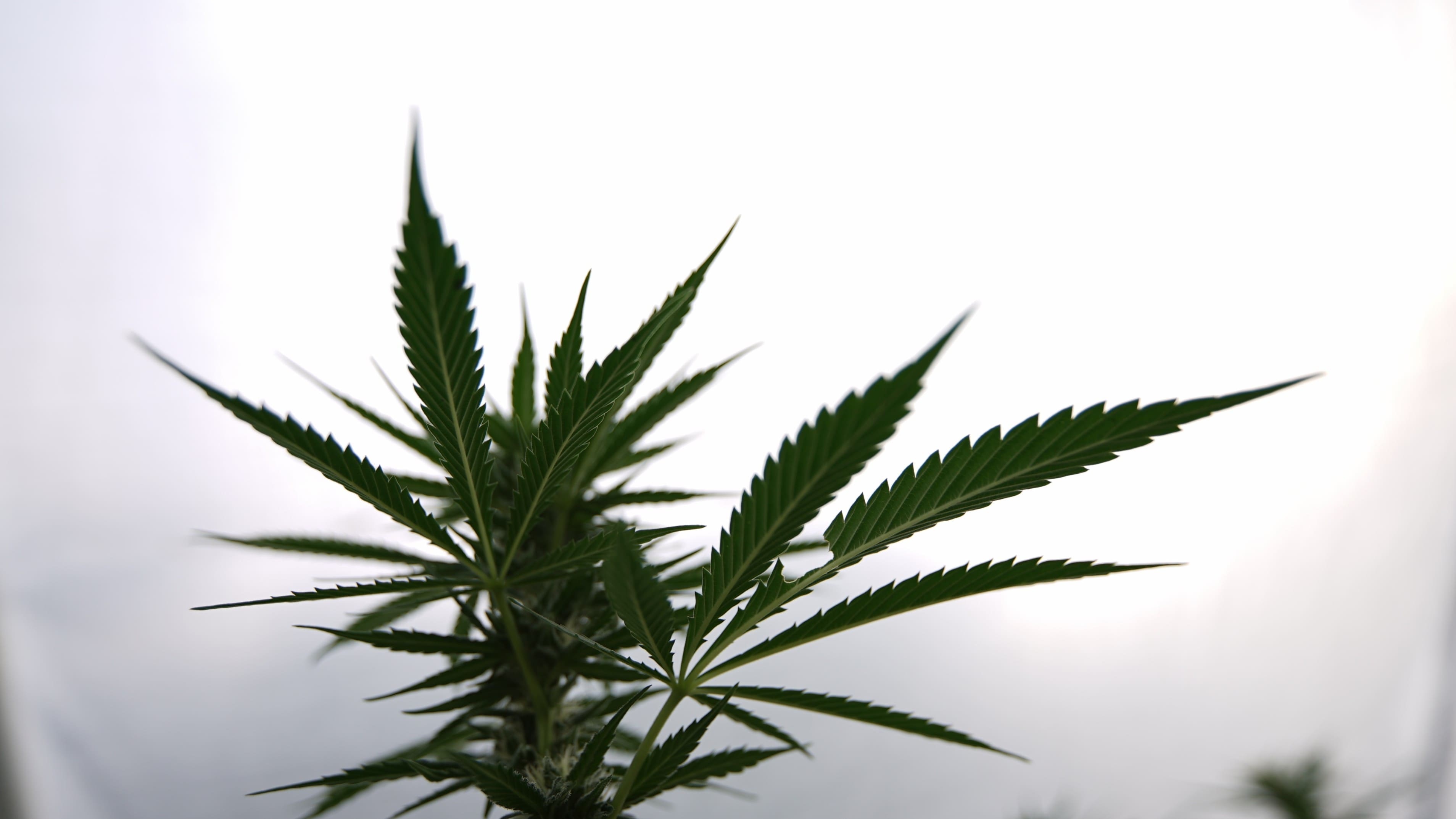 A top federal drug official on Wednesday offered some advice to Maryland lawmakers who are exploring marijuana legalization in anticipation of placing a referendum on the issue before voters next year.
At a meeting of the House Cannabis Referendum and Legalization Workgroup, which held its first meeting last month, Susan Weiss of the National Institute on Drug Abuse (NIDA) discussed recent data on cannabis use trends, acknowledging that underage consumption rates have remained stable amid the success of the state-level legalization movement, but also offering words of caution about the risks of cannabis commercialization.
Importantly, however, she seemed to acknowledge the inevitability of legalization in Maryland in a growing number of states by taking the time to advise lawmakers on key policy areas they can consider as they craft legalization legislation.
Weiss said that it's "really important to keep the medical side of this different [from recreational legalization] and to be paying attention to the products that people are using and how they're using it."
She told lawmakers that there are some concerns about increased frequency of use among young adults, rising THC potency in cannabis products available in state markets and prenatal exposure to marijuana. NIDA Director Nora Volkow similarly said she was worried about those trends in a recent interview with Marijuana Moment.
"Because of the way this [reform movement] has been evolving—because the federal because it's still federally illegal—the states vary a lot in terms of how they are enacting new policies," Weiss, who is director of NIDA's extramural research division, said.
Notably, Weiss acknowledged that social equity is an "incredibly important issue" and pointed out that criminal records for cannabis "can really drastically affect…opportunities in life."
But the NIDA official has concerns with legalization, telling members of the panel that state officials considering enacting the policy should recognize that "there is a lot of flexibility in regulations in terms of how [reform is] implemented." For one thing, she said lawmakers should think about non-commercial forms of legalization to avoid creating a profit-driven industry that is motivated to increase use.
"There are other regulatory schemes besides full commercialization, although most states are doing full commercialization," she said. "Profits come mainly from heavy users and users who are addicted to the substance—users who start young are more vulnerable to becoming addicted to substance, so there's incentive there to appeal to youth."
Again, federal data has shown repeatedly that rates of underage consumption have remained stable despite the growing commercialization of cannabis for adults in a growing number of states.
Nonetheless, Weiss told lawmakers at the hearing that states should consider a series of policies to mitigate the risk of youth access to cannabis and other concerns, including serving size and potency limitations, labeling requirements, product testing mandates, marketing restrictions and steering tax revenue to health efforts.
A slide from Weiss's presentation:
She also said that, with respect to public consumption, laws governing cannabis "shouldn't be any different than they are for tobacco because there's no indication that cannabis smoke is any different than tobacco smoke." The official also referenced social consumption sites as a licensing option available to regulators.
Weiss described the need to allow areas where people can legally consume cannabis as an equity issue. Without a public consumption option for marijuana consumers, she said, "there is an inherent bias" that limits access to people with homes or certain apartments whose landlords accept usage at their properties while others who live in public housing, for example, risk eviction. "So there's a social equity issue there," she said.
Still, she reiterated her view that marijuana use is not something policymakers should take lightly.
"The bottom line to me at this point is that the risks [of marijuana] to some are very serious—not to all, but to some," she said. And when it comes to developing regulations for a state cannabis market, she argued that it's important to lean heavily on the advice of health professionals, rather than industry stakeholders.
Happening now: The House Cannabis Legalization Workgroup is meeting and hearing about the actual science of cannabis. Because drug policy should be made based on reality and not rhetoric. pic.twitter.com/NlQgDm7zwY

— Delegate Eric Luedtke (@EricLuedtke) October 13, 2021
"Regulations matter, and they can help mitigate some of the potential harms," Weiss said. "I think it's important that if adult-use legalization goes into effect that there are also strong public health campaigns that are in place when laws change, and baseline data should be collected now before changes in the laws go into effect."
Weiss also said lawmakers should not allow marijuana business operatives to be involved in setting or overseeing the implementation of regulations on the industry. On a similar note, she expressed concern that federal legalization could lead to large alcohol and tobacco companies becoming more involved in the cannabis sector.
The official separately said that she didn't "want to get into gateway issues" of cannabis consumption leading people to seek out other drugs, but she does think there's "an association" between use of marijuana and other drugs.
The NIDA official's testimony was heard by a 10-member group, which was appointed by House Speaker Adrienne Jones (D) earlier this year. The panel will be looking at the issue of legalization from a variety of perspectives as lawmakers continue to pursue reform in the Free State.
Current situation: The House Cannabis Legalization Workgroup meeting.

Briefing on Health Determinants related to Cannabis Legalization. #education pic.twitter.com/U6rQEQ0jQj

— Del. J. Peña-Melnyk (@JPenaMelnyk) October 13, 2021
The speaker formed the working group in conjunction with an announcement that she plans to pass legislation "early" in 2022 to put the question of legalization directly to voters as a referendum question.
Senate President Bill Ferguson (D), meanwhile, said in July that the reform is "beyond past due" in the state— but he seemed reluctant to embrace a referendum process and instead wants to pass a bill to end cannabis prohibition sooner than next November.
—
Marijuana Moment is already tracking more than 1,200 cannabis, psychedelics and drug policy bills in state legislatures and Congress this year. Patreon supporters pledging at least $25/month get access to our interactive maps, charts and hearing calendar so they don't miss any developments.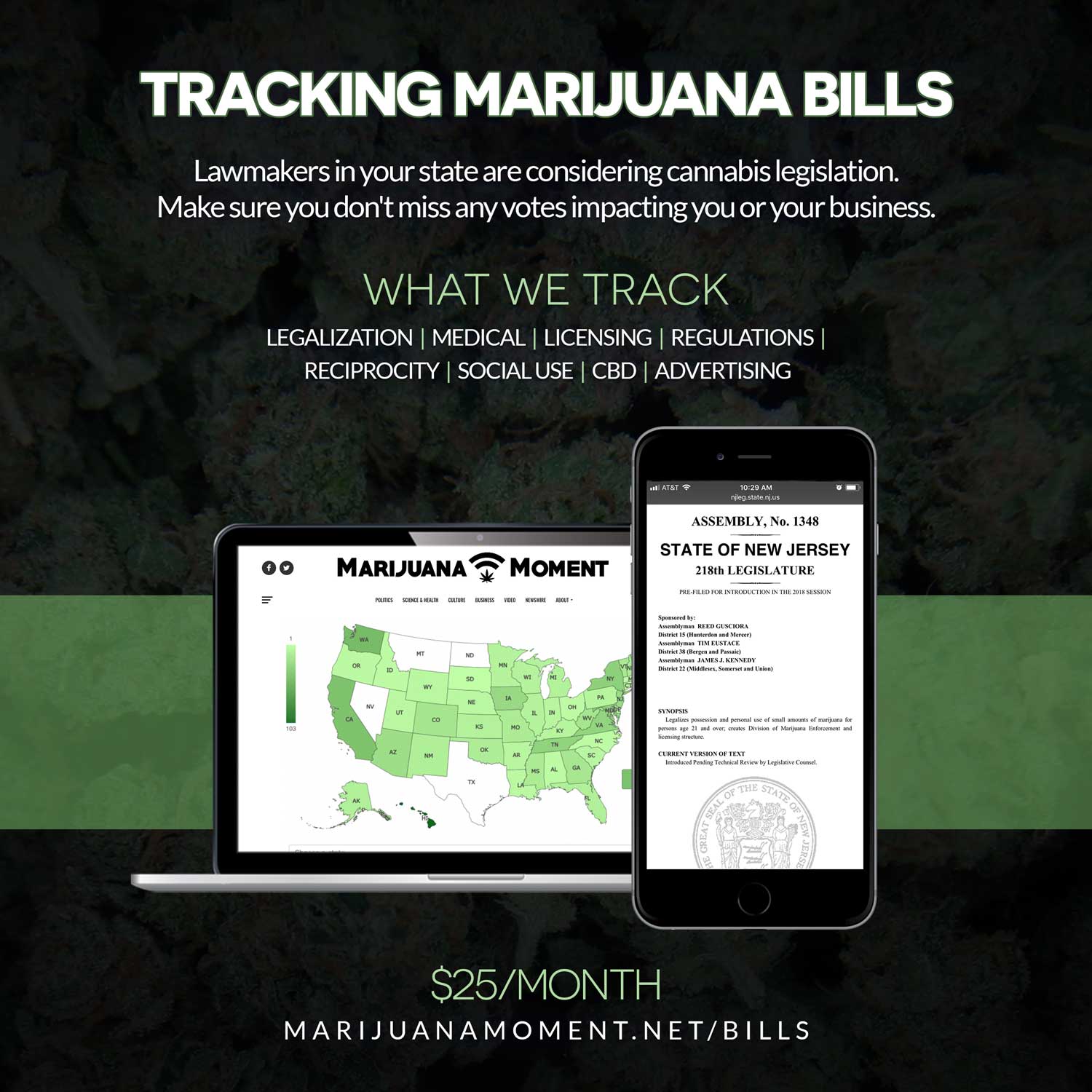 Learn more about our marijuana bill tracker and become a supporter on Patreon to get access.
—
The top Senate lawmaker also pointed out that he co-chaired an earlier workgroup on marijuana policy in 2019, and that panel had already "identified the key decision points and models for legalization in Maryland."
Legalization legislation did start to advance through the legislature during the 2021 session, but no votes were ultimately held.
The Senate Finance Committee held a hearing in March on a legalization bill sponsored by Ferguson, the majority leader and key committee chairs. That followed a House Judiciary Committee hearing on a separate cannabis proposal in February.
Lawmakers had worked to reconcile the differences between the House and Senate proposals in the hopes of getting something to the desk of Gov. Larry Hogan (R), who has not endorsed legalization but has signaled he may be open to considering the idea.
As Maryland lawmakers considered the two marijuana legalization bills this past session, a poll found that the state's residents are on board with the policy change. Two-thirds (67 percent) of Marylanders now back legalizing cannabis, according to a Goucher College survey. Just 28 percent are opposed.
Pressure to enact the reform is also building regionally. Marijuana legalization took effect in Virginia in July, for example.
In Maryland, Democratic gubernatorial candidates—former state Attorney General Doug Gansler and former U.S. Secretary of Education John King—have also voiced support for legalization in recent weeks.
Maryland legalized medical marijuana through an act of the legislature in 2012. Two years later, a decriminalization law took effect that replaced criminal penalties for possession of less than 10 grams with a civil fine of $100 to $500. Since then, however, a number of efforts to further marijuana reform have fallen short.
A bill last year to expand the decriminalization possession threshold to an ounce passed the House last year but was never taken up in the Senate.
Also last year, the governor vetoed a bill that would have shielded people with low-level cannabis convictions from having their records publicized on a state database. In a veto statement, he said it was because lawmakers failed to pass a separate, non-cannabis measure aimed at addressing violent crime.
In 2017, Hogan declined to respond to a question about whether voters should be able to decide the issue, but by mid-2018 he had signed a bill to expand the state's medical marijuana system and said full legalization was worth considering: "At this point, I think it's worth taking a look at," he said at the time.
As for Maryland lawmakers, a House committee in 2019 held hearings on two bills that would have legalized marijuana. While those proposals didn't pass, they encouraged many hesitant lawmakers to begin seriously considering the change.
VA Under Biden Remains Opposed To Marijuana Research Bill For Veterans, Official Tells House Committee
Photo courtesy of Chris Wallis // Side Pocket Images.