Mike Bloomberg Attacks Marijuana Legalization In Controversial Resurfaced Recording
Before Mike Bloomberg launched his 2020 Democratic presidential bid, he really wasn't shy about his disdain for marijuana legalization.
The former New York City mayor has been widely criticized this week after a recording surfaced of him defending controversial stop-and-frisk practices and racially disparate marijuana arrests during a 2015 Aspen Institute speech. But while that short clip went viral on social media, the full audio recording from the event also features Bloomberg condemning cannabis legalization efforts at length.
Asked by an audience member about his thoughts on Colorado's decision to end marijuana prohibition, Bloomberg said, "I think it is just a terrible, terrible idea."
Some of the remarks from the talk were previously reported by The Aspen Times, such as when Bloomberg asserted that marijuana use is associated with reduced IQ among young people—something President Trump also said in a recently revealed secret recording.
"What are we going to say in 10 years when we see all these kids whose IQs are 5 and 10 points lower than they would have been?" Bloomberg told the Aspen audience. "Kids' brains are being formed while they are teenagers.
But much of his anti-cannabis commentary from the talk has not been reported until now.
"If you're my age, of course you smoked a joint in the 60s—but it was very different and just because we did doesn't make it right," the former mayor, who has previously acknowledged his own past marijuana consumption, said. "It was not easily accessible compared to today. Today it's much stronger and potentially much more damaging."
Listen to Bloomberg's anti-marijuana remarks below: 
"We are making progress in reducing smoking. We are making progress in reducing obesity and diabetes. We are making progress in reducing automobile deaths and a variety of other things," he said. But cannabis reform is going in "exactly in the other direction."
Bloomberg also disparaged the idea that a regulated market can prevent youth from accessing cannabis, stating that "even if you have a law that says we're not going to sell it to them, let's get serious: if there's more of it around, they're going to get it."
"I just can't imagine why society is doing this," he said. "I couldn't feel more strongly about it, and my girlfriend says it's no different than alcohol. It is different than alcohol. This is one of the stupider things that's happening across our country."
Erik Altieri, executive director of NORML, told Marijuana Moment that the newly revealed remarks show just how much work Bloomberg has ahead of him if he intends to reform his image as a tough-on-crime, anti-cannabis candidate.
"Bloomberg and his wealthy friends may be able to sit around and joke about how he was able to smoke a joint in the 60's and be just fine, but that is cold comfort to the over 440,000 Americans who were put in handcuffs for marijuana possession in New York City during his tenure as mayor," Altieri said. "He is painfully ignorant and out of touch with sound public policy and basic scientific facts."
"If he expects voters to treat him as anything other than an awful relic of a bygone drug war era he needs to correct himself on marijuana law reform issues immediately and somehow attempt to make amends for the countless lives he had a role in ruining," he said. "Unfortunately, given the number of other candidates vying for the presidency who are leaps and bounds ahead of him on this, that still might be too little too late for his self-funded presidential aspirations."
Bloomberg has been sharply rebuked this week over a different clip from the same 2015 recording where he defended the use of stop-and-frisk policing that disproportionately impacted communities of color.
An "unintended consequence" of targeting policing in those communities, he said, is that "people say, 'oh my god, you are arresting kids for marijuana that are all minorities.'"
"Yes, that's true. Why? Because we put all the cops in minority neighborhoods," he said. "Yes, that's true. Why do we do it? Because that's where all the crime is."
Bloomberg has taken steps since launching his campaign to pivot away from his reputation as anti-reform, voicing support for decriminalizing cannabis possession and allowing states to set their own policies.
But he continues to oppose cannabis legalization, and his past comments haven't been forgotten. A Denver-based reporter brought up the candidate's 2019 statement that legalization is  "perhaps the stupidest thing anybody has ever done" and asked whether that meant he felt Colorado voters were stupid for approving the policy change.
"Colorado has a right to do what they want to do," he replied. "I would advise going slowly to any other state because it's not clear, doctors aren't sure whether or not it's doing damage. But if a state wants to do it, and Colorado and Washington were the first two that did it, that's up to the state."
"But what I really object to is putting people in jail for marijuana," he added. "That's really dumb."
Bloomberg and former Vice President Joe Biden are the only two Democratic candidates in the 2020 race who oppose federally legalizing cannabis.
Top Pro-Trump Lawmaker: Congress Will Ignore President's Push To End Medical Marijuana Protections
Idaho Activists Suspend Campaign To Legalize Medical Marijuana Due To Coronavirus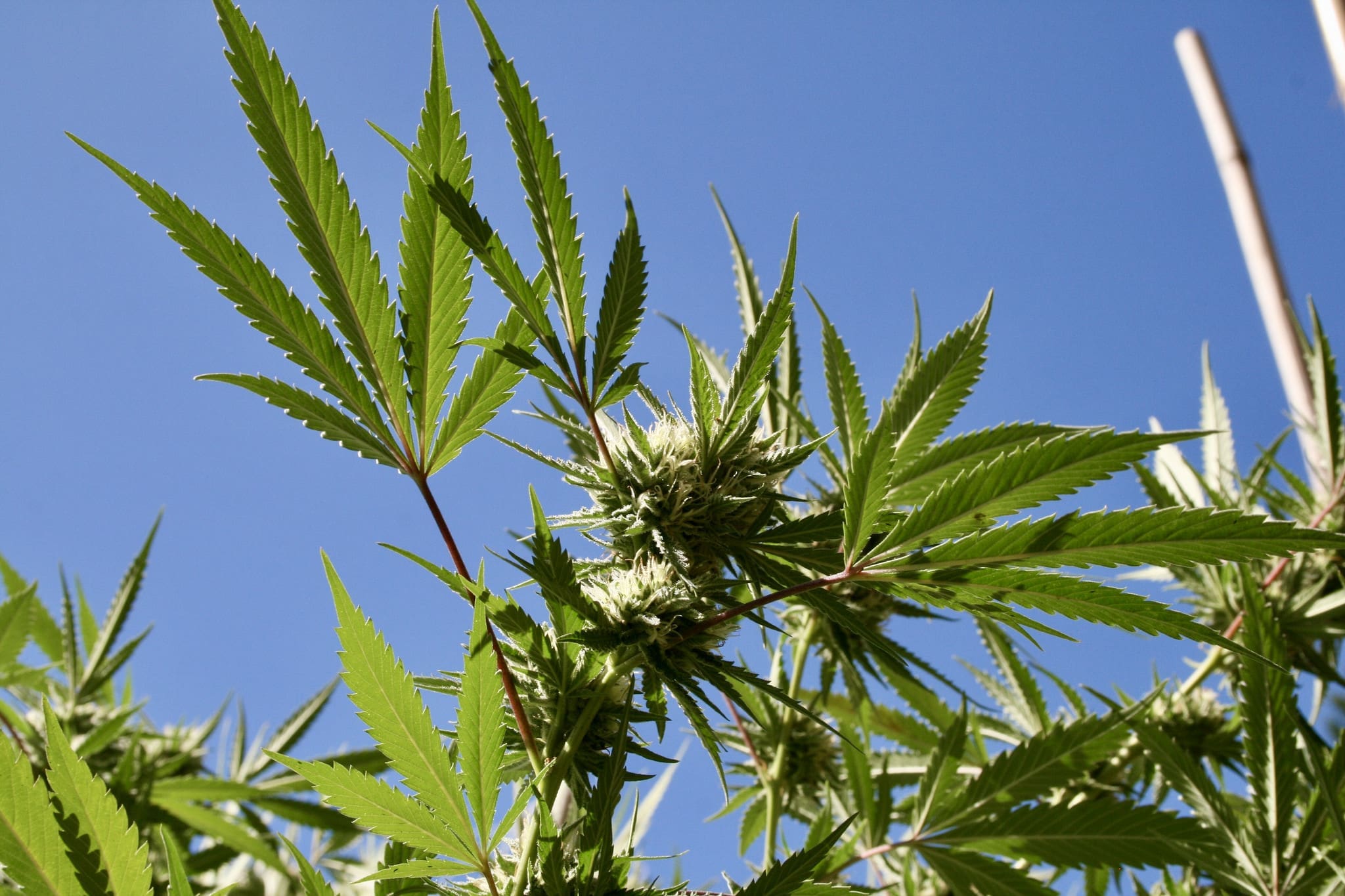 A campaign to put a medical marijuana initiative on Idaho's November ballot announced on Thursday that it is suspending its signature collection efforts due to the coronavirus pandemic.
It's the latest in a series of drug policy reform campaign cancellations in recent weeks. Activists across the country have been left virtually helpless to qualify measures as governments continue to impose restrictions on public gatherings, encourage social distancing and issue shelter-in-place orders amid the COVID-19 outbreak.
The Idaho Cannabis Coalition said that volunteers will no longer be conducting in-person signature gathering, and that will likely leave the campaign without enough signatures to make the ballot. They had to collect 55,057 by May 1 to qualify. Additionally, the state requires that initiatives receive signatures from six percent of registered voters from a majority of legislative districts.
What that means is "the odds are against Idahoans being able to vote on medical marijuana in November of 2020," campaign spokesperson Russ Belville told Marijuana Moment in an email. He added that the effort has about 40,000 raw signatures in hand from the Boise/Nampa area but, due to the volunteer nature of the overall drive, he isn't certain how many have been collected in other areas of the state.
Though while it appears advocates will be turning their attention to 2022, the current campaign isn't entirely shutting down yet.
The email states that "we are now focusing on distributing petitions through online download at IdahoCann.co and encouraging every volunteer who has downloaded a petition to get them turned in to their county clerk's office by mail, regardless of how many signatures they have collected."
Belville added that the campaign is excited to see successes in other states such as Mississippi, where an initiative to legalize medical cannabis qualified, and South Dakota, where medical and recreational measures will appear on the ballot.
"[S]hould South Dakota pass its medical marijuana initiative, we are saddened by the thought that Idaho could then become the last political jurisdiction in all of North America to criminalize the possession and use any amount of THC by patients for medical purposes," he said.
"Nevertheless, we will persist. If medical marijuana does not make the 2020 Idaho ballot, we will file immediately to begin the process of placing it on the 2022 ballot," he added. "The need for medical marijuana access for sick and disabled Idahoans is not going away, and neither are we."
Drug policy reform efforts across the U.S. are struggling amid the COVID-19 outbreak.
Activists in California released a video last month asking officials to allow digital signatures for a petition to revise the state's adult-use marijuana program. In Washington, D.C., advocates for a measure to decriminalize psychedelics similarly wrote to the mayor and local lawmakers, imploring them to accept online signatures for their ballot petition.
Another California campaign to legalize psilocybin mushrooms is struggling and asking for electronic signature gathering to qualify for the ballot. An effort to legalize medical cannabis in Nebraska is facing similar signature gathering challenges. A campaign to legalize cannabis in Missouri is also in jeopardy.
In Oregon, advocates for a measure to decriminalize drug possession and a separate initiative to legalize psilocybin for therapeutic purposes have suspended in-person campaign events amid the pandemic.
Arizona activists shared some more positive news last week, however, announcing that they have collected more than enough signatures to qualify for the state's November ballot—though they have not yet been submitted to or verified by the state.
In New York, Gov. Andrew Cuomo (D) said this week that legalization was "not likely" going to happen through the budget, as he hoped. Coronavirus shifted legislative priorities, and comprehensive cannabis reform seems to have proved too complicated an issue in the short-term.
Congresswoman Wants Recreational Marijuana Stores Open To Serve Veterans Amid Coronavirus Outbreak
Photo courtesy of Brian Shamblen.
Illinois Stores Sold Nearly $36 Million Worth Of Recreational Marijuana In March, Despite Coronavirus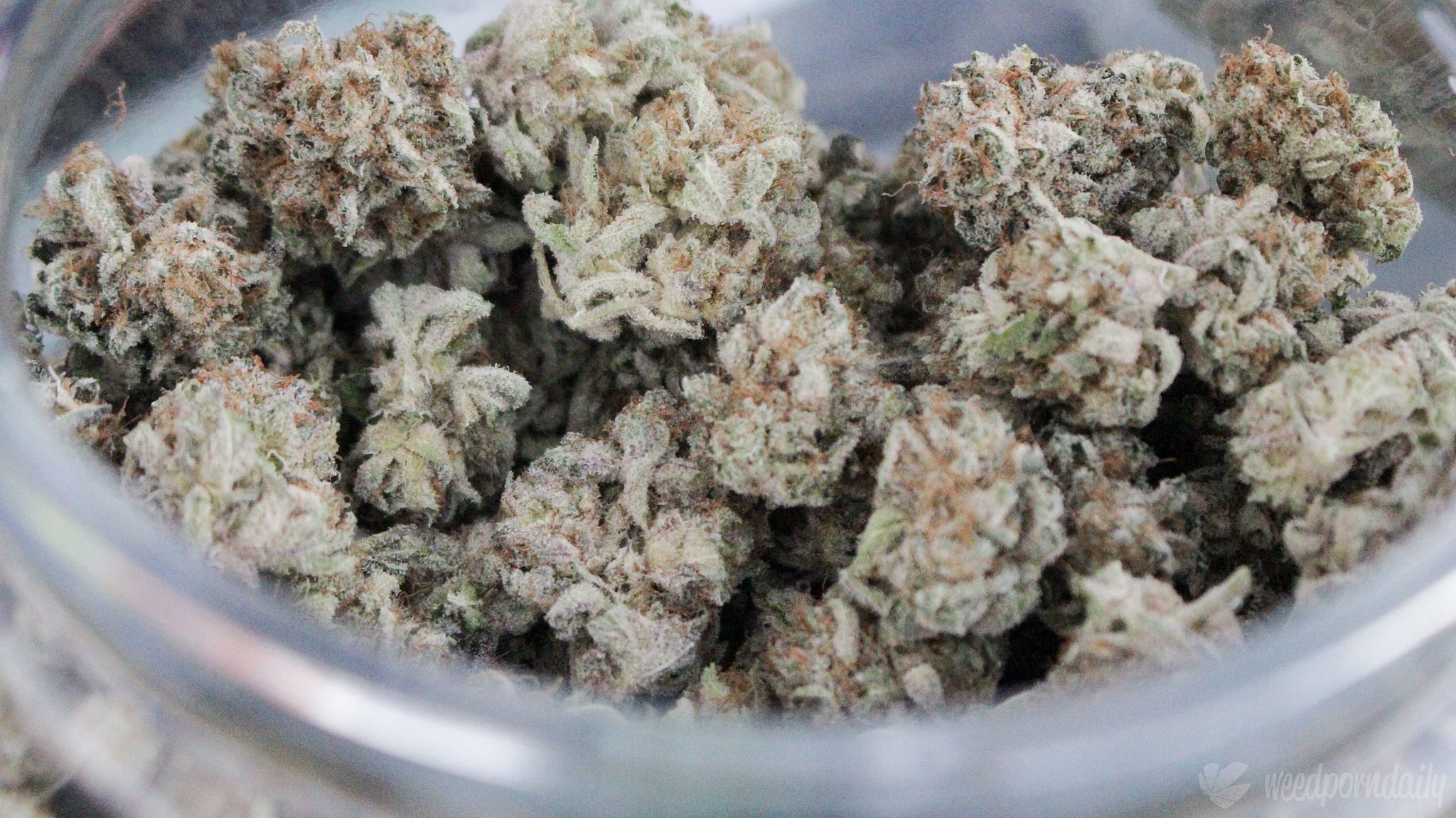 Even amid the coronavirus pandemic, Illinois marijuana shops sold almost $36 million in cannabis products in March, according to a report from the state Department of Financial and Professional Regulation released on Thursday.
More than 812,000 adult-use marijuana products were sold in the 31-day period. While the majority of those sales ($27 million) came from in-state buyers, out-of-state visitors accounted for about $8.8 million.
By comparison, Illinois sold about $35 million worth of cannabis in February and nearly $40 million during its first month of sales in January.
"Three straight months of consistent adult use cannabis sales show there is—and will continue to be—strong support and demand from consumers," Toi Hutchinson, the state's cannabis czar, said in a press release.
The notice also talks about marijuana policies during the COVID-19 outbreak, which has shuttered non-essential businesses across Illinois and the country. Gov. J. B. Pritzker (D) signed an order deeming dispensaries and cultivation facilities essential services, and medical cannabis patients can obtain their products via curbside pickup, though that service is not available to recreational consumers.
Hutchinson said curbside pickup will continue to be available for patients through April 30.
As in past releases about monthly sales data, the new notice emphasizes that a portion of tax revenue generated through cannabis sales will go toward social equity and restorative justice programs.
The governor also signed an executive order that extends the deadline for applications to become a licensed cannabis infuser, craft grower or transporter. While the deadline was originally set for March 30, it's been moved to April 30.
The information about out-of-state sales raises an interesting point—one that Massachusetts Gov. Charlie Baker (R) touched on during a recent press conference. Baker defended his decision to shut down recreational shops (but not medical dispensaries) because he argued that it would encourage non-residents to travel into the state to get their cannabis, potentially spreading the virus.
Advocates have pushed back, however, arguing that shuttering those facilities means people will engage in similarly risky behavior by purchasing marijuana on the illicit market.
Washington Governor Signs Bill To Diversify State's Marijuana Industry
Photo courtesy of WeedPornDaily.
Eleven Senators Push To Let Marijuana Businesses Access Federal Loan Programs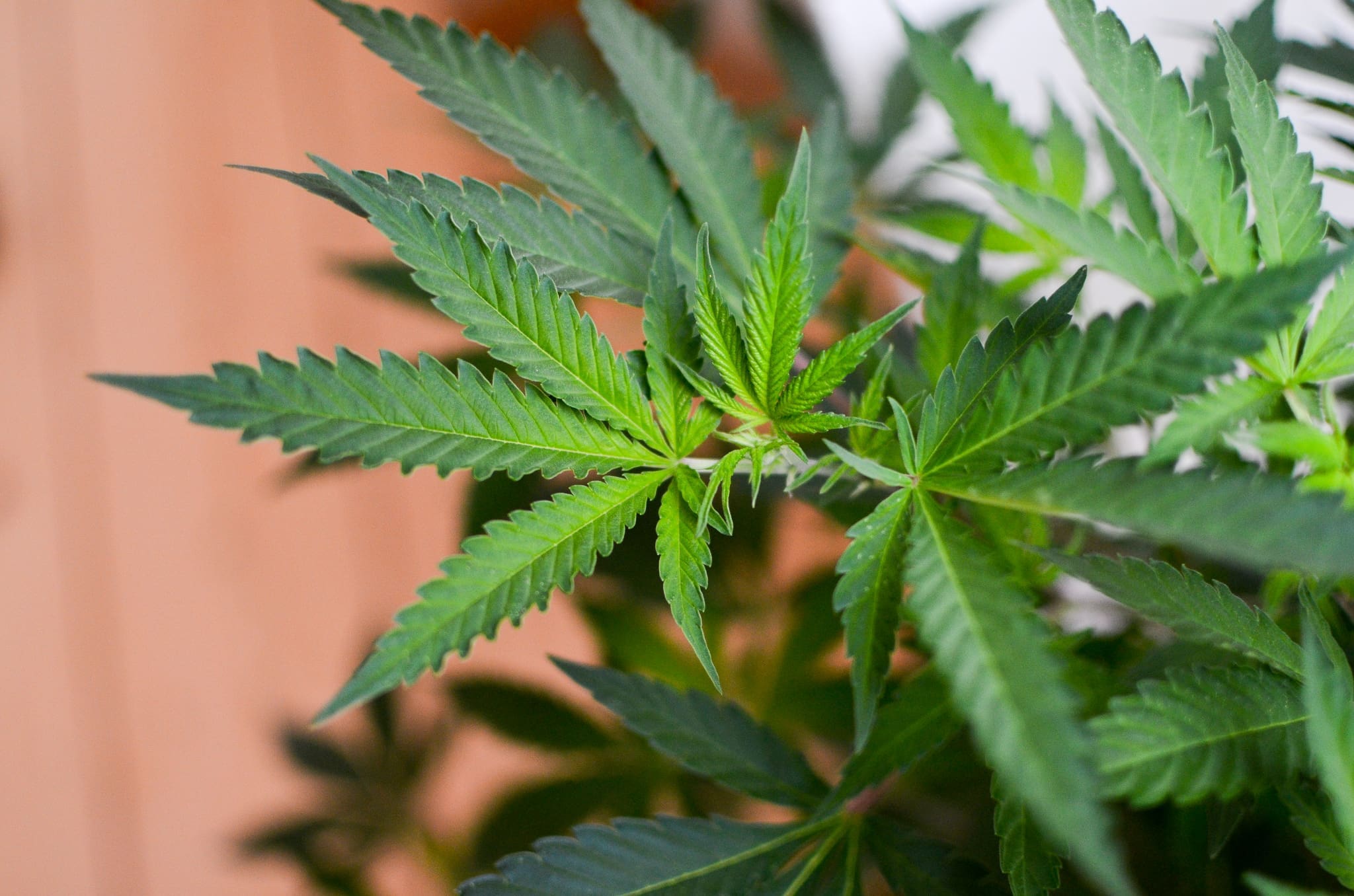 Eleven senators sent a letter to leadership in a key committee asking that they add a provision allowing marijuana businesses to access federal loan services in an upcoming annual spending bill.
In the letter, led by Sen. Jacky Rosen (D-NV), the lawmakers told the Appropriations Committee that it should "include report language prohibiting the Small Business Administration (SBA) from denying loan applications" to cannabis firms as part of the fiscal year 2021 spending bill for Financial Services and General Government and Related Agencies.
"Over the last decade, there has been a clear shift in public opinion toward supporting the legalization of cannabis in the United States," the letter, which was shared with Marijuana Moment, states.
While the number of legal marijuana states continues to grow, and those jurisdictions continue to collect millions of dollars in tax revenue, SBA policy prohibits participation in their programs by companies that directly or indirectly "aid the use, growth, enhancement, or other development of cannabis" by providing marijuana products or services.
"Consequently, small businesses in states with some form of legal cannabis must choose between remaining eligible for SBA loan programs, or doing business with a rapidly-growing and legal industry," the senators wrote. "The SBA's loan programs provide financial assistance in the form of loans and loan guarantees to small businesses who cannot easily access capital, which disproportionally impacts minority entrepreneurs."
SBA services that marijuana companies should be eligible for include the Loan Guarantee Program, Disaster Assistance Program and Microloan Program, the group said.
The letter also notes that "most banks are reluctant to serve cannabis businesses due to conflicts with federal law, meaning that these businesses often are forced to operate using purely cash, creating an unsafe operation."
"SBA loans would be especially helpful to cannabis small businesses because they would fill gaps left by the private sector. Access to these SBA loan programs could ensure that small businesses—especially those led by our minority, women, and veteran entrepreneurs—can raise money for their ventures and support job creation. We strongly support ensuring that SBA loan programs are made available to all cannabis small businesses."
Sens. Ron Wyden (D-OR), Tammy Duckworth (D-IL), Michael Bennet (D-CO), Kirsten Gillibrand (D-NY), Bernie Sanders (I-VT), Ed Markey (D-MA), Cory Booker (D-NJ), Bob Menendez (D-NJ), Jeff Merkley (D-OR) and Kamala Harris (D-CA) joined Rosen in signing the letter.
"In this time of crisis and unprecedented federal support for the economy, Congress should not allow all of the small and midsize cannabis businesses to be excluded by the SBA," Justin Strekal, political director of NORML, told Marijuana Moment. "Be it in the appropriations package or the next round of stimulus, this is a common sense solution will help protect jobs in 33 states and provide much needed support to Main Street small businesses."
In recent days, advocates have stepped up the push to include provisions for marijuana businesses in an upcoming fourth round of coronavirus relief legislation.
Rosen has paid close attention to the SBA restrictions for cannabis companies. She raised the issue during a hearing with an SBA official last year, pressing him about whether the agency has looked into the unique challenges that small businesses in the marijuana industry faces under the current policy.
SBA did confirm last week that cannabis companies do not qualify for disaster relief loans amid the coronavirus pandemic. At the same time, the agency has touted its work in support of hemp businesses following that crop's legalization through the 2018 Farm Bill.
It remains to be seen whether any lawmakers will take up the industry's call to insert language providing for marijuana industry relief in the next COVID-related stimulus bill.
A coalition of marijuana industry trade groups—including the National Cannabis Industry Association, National Cannabis Roundtable, Minority Cannabis Business Association and Cannabis Trade Federation—signed a joint letter last month, urging congressional leaders to lift restrictions and allow cannabis businesses to obtain the same relief as any other legitimate market.
Read the senators' letter on federal aid for marijuana businesses below: 
FY2021 FSGG SBA Loan Progra… by Marijuana Moment on Scribd
Photo courtesy of Philip Steffan.