Mexican Supreme Court overturns cannabis prohibition (Newsletter: Nov. 1, 2018)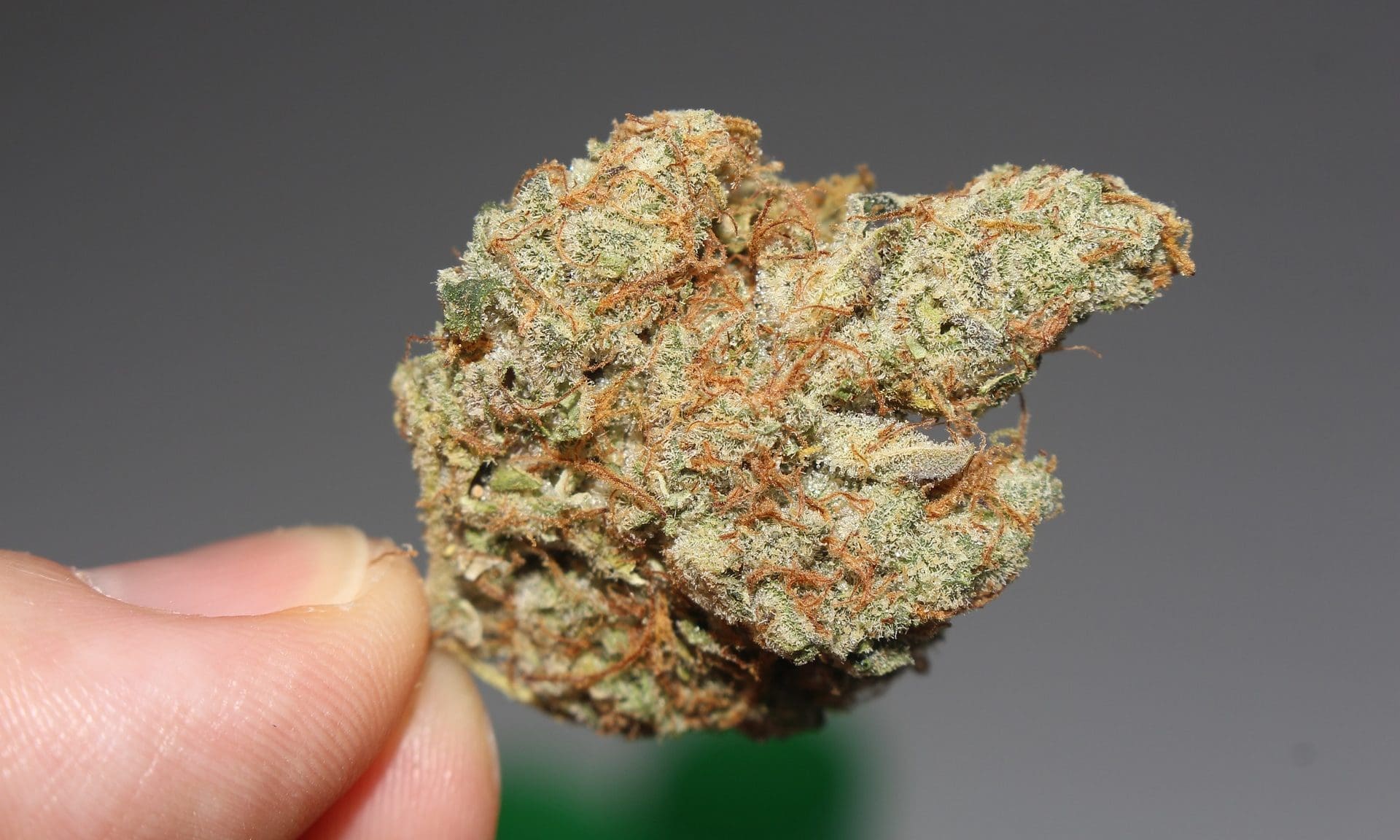 Study: Blood-sucking flies love marijuana; Students phonebank for cannabis ballot measures; Marijuana biz wins RICO case
Subscribe to receive Marijuana Moment's newsletter in your inbox every weekday morning. It's the best way to make sure you know which cannabis stories are shaping the day.
Your support makes Marijuana Moment possible…

This issue of Marijuana Moment, and our original reporting that is featured in it, are made possible by the generous support of 340 Patreon sponsors. Cannabis industry professionals receive valuable rewards for pledges of $25 and up.

Check out the perks of being a sponsor on our Patreon page.
https://www.patreon.com/marijuanamoment

/ TOP THINGS TO KNOW

Mexico's Supreme Court struck down the country's prohibition of marijuana. The nation's Congress has 90 days to repeal cannabis bans now considered unconstitutional.

Activists with Students for Sensible Drug Policy— no matter where they live — are helping to advance marijuana reform by making phone calls this week to voters in states with cannabis ballot measures.

A bizarre new study found that blood-sucking flies really, really love marijuana.

/ FEDERAL

A federal jury ruled in favor of a Colorado marijuana cultivation business targeted in a RICO case that could have had devastating implications for the cannabis industry.

The Drug Enforcement Administration sent a press release about marijuana-infused Halloween candy.

The White House Office of National Drug Control Policy hosted an event pressuring the World Anti-Doping Agency to reform its governance.

The U.S. Navy released a video warning service members and their families not to use marijuana, even in states where it is legal.

The former U.S. attorney for Colorado taped a campaign video against Michigan's marijuana legalization ballot measure.

Sen. Heidi Heitkamp (D-ND) says she voted against North Dakota's marijuana legalization ballot measure. Her reelection opponent, Rep. Kevin Cramer (R-ND), also plans to vote against the cannabis initiative.

Sen. Chris Murphy (D-CT) and Republican challenger Matt Corey agreed during a debate that states should be able to set their own marijuana laws. (About 12 minutes into the clip.)

Rep. Peter Welch (I-VT) said he supports legalizing marijuana.

Rep. Tom MacArthur (R-NJ) and Democratic challenger Andy Kim both said during a debate that marijuana should not be legalized.

Rep. Matt Gaetz (R-FL) sent a press release about a new federally funded cannabis research study. He also tweeted about the potential for legal marijuana to help reduce opioid issues.

Reps. John Garamendi (D-CA) and Mike Thompson (D-CA) spoke in support of medical cannabis for military veterans.

The House bill to require the federal government to study the effects of legalizing marijuana got two new cosponsors, for a total of 33.

The House bill to reschedule marijuana and protect state-legal medical cannabis activity got one new cosponsor, for a total of three.

The House hemp legalization bill got one new cosponsor, for a total of 48.

Alabama Democratic congressional candidate Danner Kline posted a lengthy Twitter thread about his and the public's support for marijuana law reform.

/ STATES

Here's a look at where Michigan gubernatorial candidates stand on legalizing marijuana.

Washington State regulators sent an update about marijuana packaging and labeling rules, as well as proposed rules on penalties for violations and who qualifies for cannabis licenses.

Alaska regulators sent a bulletin about a new marijuana tax structure going into effect.

Colorado regulators are inviting people to submit comments on proposed changes to medical cannabis rules.

/ LOCAL

The Fond du Lac County, Wisconsin Board of Supervisors voted against placing marijuana advisory questions before voters in April 2019 but did approve a resolution calling on state lawmakers to study medical cannabis.

/ INTERNATIONAL

A Canadian mayor says that some of his local residents have been questioned about past marijuana use at the U.S. border and prevented from entering the country. Meanwhile, cannabis retailers are experiencing product shortages.

Thai Prime Minister Prayut Chan-o-cha is rejecting calls to decriminalize marijuana, instead focusing on making medical cannabis available.

The UK's new policy allowing medical cannabis prescriptions went into effect on Thursday.

Mexican regulators published guidelines for medical and scientific use of cannabis.

Croatia's health minister said the country is not considering legalizing marijuana.

/ ADVOCACY

The Distilled Spirits Council has some recommendations for what marijuana legalization should look like.

The National Business League endorsed Michigan's marijuana legalization measure.

/ SCIENCE & HEALTH

The National Institute on Drug Abuse is funding a Columbia University and Columbia Care LLC study examining how medical cannabis influences opioid use and overdose risk in patients with non-cancer pain.

Researchers developed a method to "effectively isolate and quantify the controlled substance, Δ9-tetrahydrocannabinol (THC), even in the presence of other noncontrolled cannabinoid isomers including cannabidiol."

/ OPINION & ANALYSIS

USA Today's editorial board is urging voters to reject marijuana legalization ballot measures.

The St. Louis Post-Dispatch editorial board says Missouri should learn lessons from how neighboring Illinois has implemented medical cannabis.

/ BUSINESS

The CEO of Molson Coors spoke about the company's interest in cannabis products.

/ CULTURE

Musician David Crosby lent his voice to a radio ad in support of North Dakota's marijuana legalization ballot measure.

Singer Justin Timberlake wrote in his new book that he started smoking marijuana at age 13 to cope with the end of the Mickey Mouse Club.
Make sure to subscribe to get Marijuana Moment's daily dispatch in your inbox.