Marijuana Won The Midterm Elections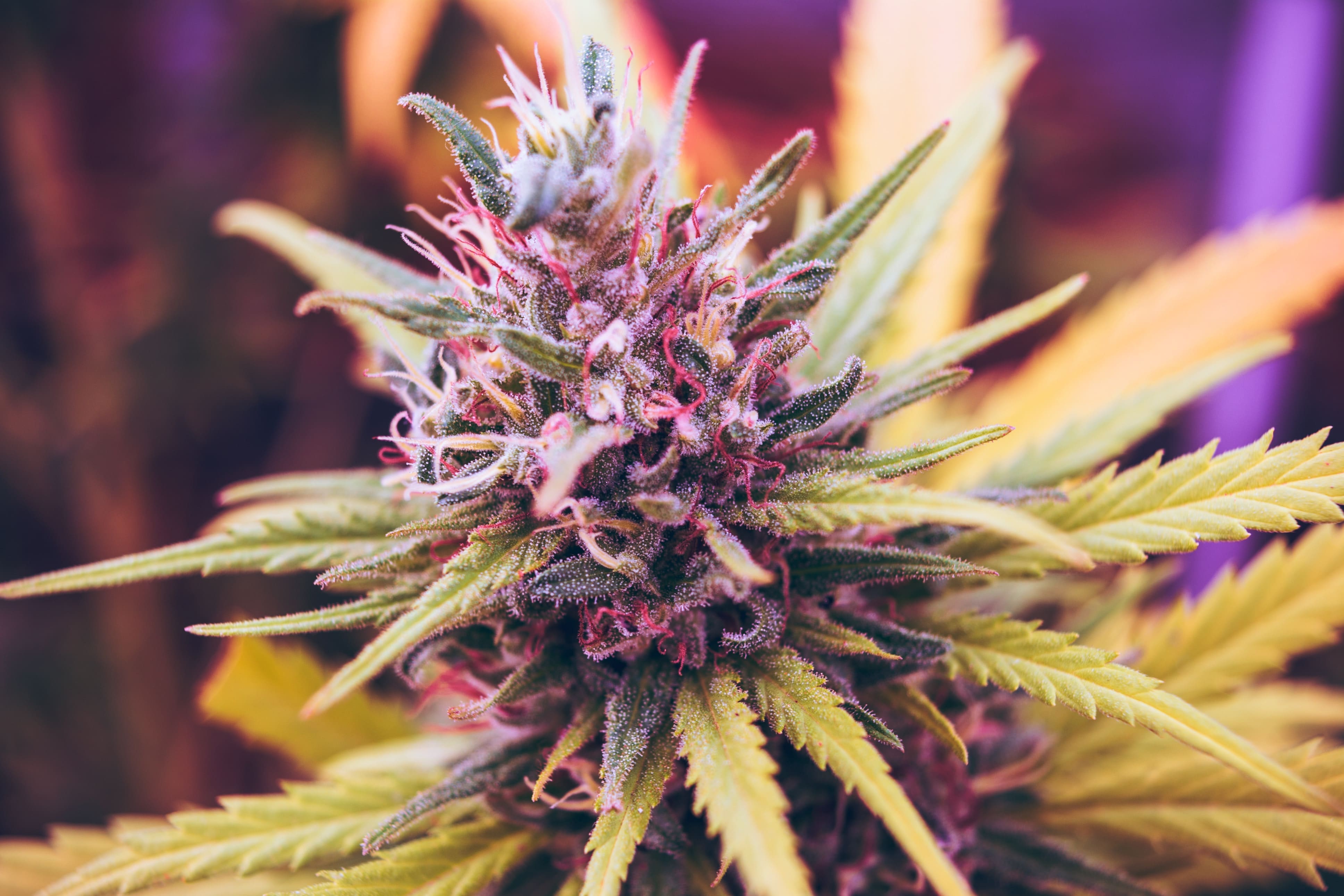 Tuesday's election results were a mixed bag for partisans: Democrats regained control of the House, while Republicans extended their Senate majority.
But one clear winner in the midterm elections was marijuana.
Michigan voters approved a ballot measure making their state the first in the midwest to legalize cannabis.
Missouri approved an initiative to allow medical marijuana, as did Utah.
Voters in several Ohio cities approved local marijuana decriminalization measures, and a number of Wisconsin counties and cities strongly approved nonbinding ballot questions calling for cannabis reform.
While North Dakota's long-shot marijuana legalization measure failed, cannabis also scored a number of big victories when it came to the results of candidate races.
When new pro-legalization governors take their seats next year, marijuana bills in several states will have a good chance of being signed into law.
In Illinois, Democrat J.B. Pritzker won the governor's race after making marijuana legalization a centerpiece of his campaign.
"We can begin by immediately removing one area of racial injustice in our criminal justice system," he said during his primary night victory speech earlier this year. "Let's legalize, tax and regulate marijuana."
Minnesota Gov.-elect Tim Walz (D) wants to "replace the current failed policy with one that creates tax revenue, grows jobs, builds opportunities for Minnesotans, protects Minnesota kids, and trusts adults to make personal decisions based on their personal freedoms."
Michigan voters who supported the state's marijuana legalization measure will have an ally in the incoming governor, Gretchen Whitmer (D), who supported the initiative and is expected to implement it in accordance with the will of the people. She has called cannabis an "exit drug" away from opioids
In New Mexico, Michelle Lujan Grisham (D), who won the governor's race, said legalizing marijuana will bring "hundreds of millions of dollars to New Mexico's economy."
In New York, while easily reelected Gov Andrew Cuomo (D) had previously expressed opposition to legalization, he more recently empaneled a working group to draft legislation to end cannabis prohibition that the legislature can consider in 2019, a prospect whose chances just got a lot better in light of the fact that Democrats took control of the state's Senate.
In Wisconsin, Democrat Tony Evers supports decriminalizing marijuana and allowing medical cannabis, and says he wants to put a full marijuana legalization question before voters to decide. He ousted incumbent Gov. Scott Walker (R) on Tuesday.
States that already have legalization elected new governors who have been vocal supporters and will likely defend their local laws from potential federal interference. California's Gavin Newsom, Colorado's Jared Polis, Maine's Janet Mills and Nevada's Steve Sisolak, all Democrats, fit that bill. Oregon Gov. Kate Brown (D), also a legalization supporter, was reelected in her state, which ended prohibition in 2014.
Speaking of the federal government, when it comes to congressional races, one of the main impediments to cannabis reform on Capitol Hill won't be around in 2019.
Rep. Pete Sessions (R-TX), who as chairman of the House Rules Committee, has systematically blocked every single proposed marijuana amendment from reaching a floor vote this Congress, is now out of a job after having lost his reelection bid to Democrat Colin Allred.
And the fact that the Democrats, who have been much more likely than Republicans to support cannabis reform legislation than GOP members, retook control of the chamber means that the chances of ending federal prohibition sooner rather than later just got a lot better.
Lat month, Rep. Earl Blumenauer (D-OR) published what he called a  "Blueprint to Legalize Marijuana" in which he laid out a detailed, step-by-step plan for Democrats to enact the end of federal cannabis prohibition in 2019. It's not clear whether Democratic leaders will embrace the idea, but a look at polling on the issue should give them the sense that marijuana reform is a popular issue with bipartisan support.
Last month, a national Gallup survey found that 66 percent of Americans support legalizing marijuana, including a clear majority of Republicans.
That said, while Senate Majority Leader Mitch McConnell (R-KY) has championed legalizing hemp, he does not support broader marijuana law reform and seems unlikely to bring far-reaching cannabis bills to a vote without substantial pressure.
But President Trump earlier this year voiced support for pending legislation that would respect the right of states to implement their own marijuana laws. If Democrats pass that bill or similar proposals out of the House, the president's support could be enough to get it through the Senate, where a number of GOP members have already endorsed ending federal prohibition.
Meanwhile, a number of likely 2020 Democratic presidential candidates have embraced cannabis legalization, setting up an uncertain situation where the issue could potentially be viewed through a partisan lens or perhaps emerge as a rare area where the two major parties can work together to achieve a popularly supported goal.
For now, it seems clear that marijuana reform supporters had a good night on Tuesday.