Marijuana Won The Midterm Elections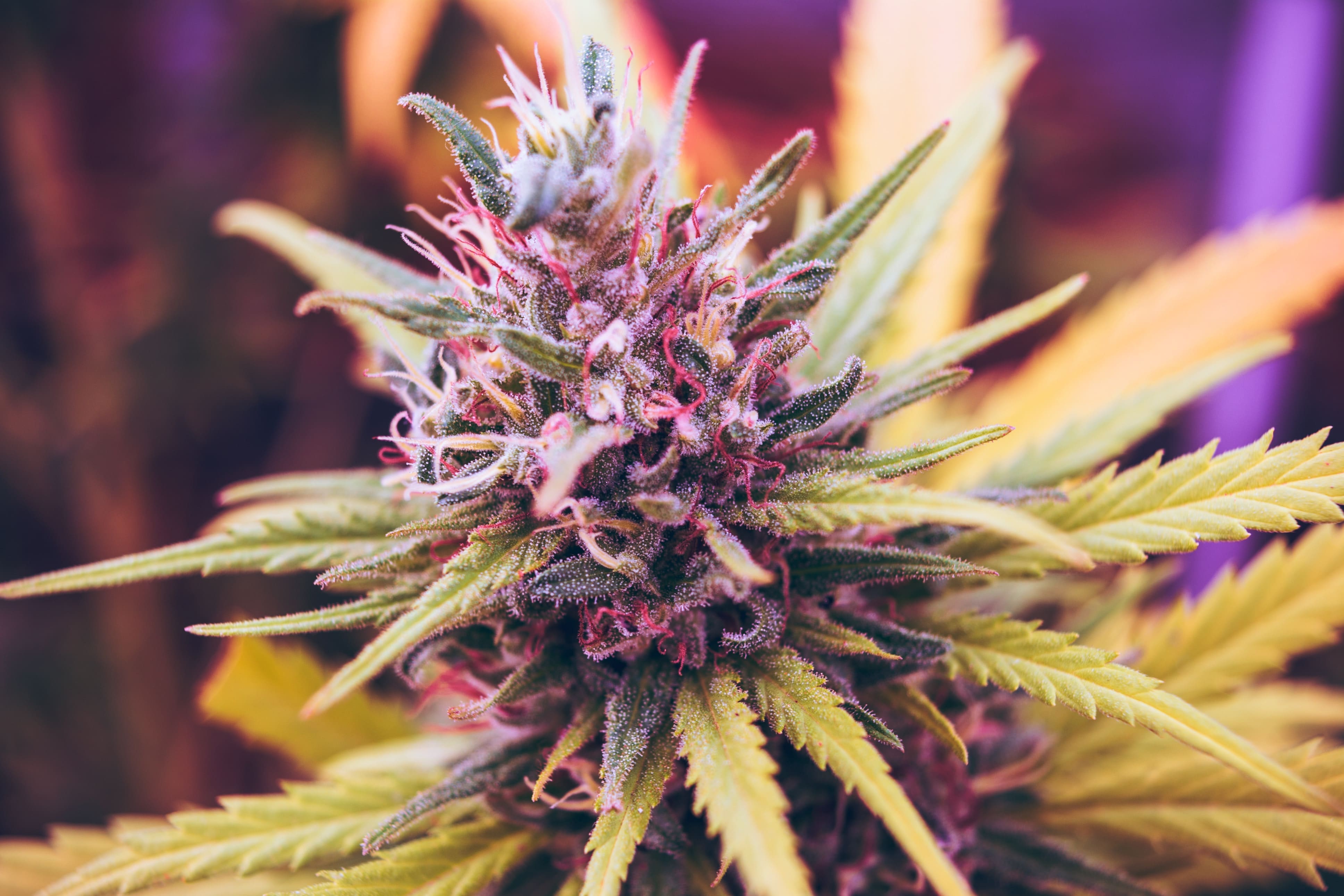 Tuesday's election results were a mixed bag for partisans: Democrats regained control of the House, while Republicans extended their Senate majority.
But one clear winner in the midterm elections was marijuana.
Michigan voters approved a ballot measure making their state the first in the midwest to legalize cannabis.
Missouri approved an initiative to allow medical marijuana, as did Utah.
Voters in several Ohio cities approved local marijuana decriminalization measures, and a number of Wisconsin counties and cities strongly approved nonbinding ballot questions calling for cannabis reform.
While North Dakota's long-shot marijuana legalization measure failed, cannabis also scored a number of big victories when it came to the results of candidate races.
When new pro-legalization governors take their seats next year, marijuana bills in several states will have a good chance of being signed into law.
In Illinois, Democrat J.B. Pritzker won the governor's race after making marijuana legalization a centerpiece of his campaign.
"We can begin by immediately removing one area of racial injustice in our criminal justice system," he said during his primary night victory speech earlier this year. "Let's legalize, tax and regulate marijuana."
Minnesota Gov.-elect Tim Walz (D) wants to "replace the current failed policy with one that creates tax revenue, grows jobs, builds opportunities for Minnesotans, protects Minnesota kids, and trusts adults to make personal decisions based on their personal freedoms."
Michigan voters who supported the state's marijuana legalization measure will have an ally in the incoming governor, Gretchen Whitmer (D), who supported the initiative and is expected to implement it in accordance with the will of the people. She has called cannabis an "exit drug" away from opioids
In New Mexico, Michelle Lujan Grisham (D), who won the governor's race, said legalizing marijuana will bring "hundreds of millions of dollars to New Mexico's economy."
In New York, while easily reelected Gov Andrew Cuomo (D) had previously expressed opposition to legalization, he more recently empaneled a working group to draft legislation to end cannabis prohibition that the legislature can consider in 2019, a prospect whose chances just got a lot better in light of the fact that Democrats took control of the state's Senate.
In Wisconsin, Democrat Tony Evers supports decriminalizing marijuana and allowing medical cannabis, and says he wants to put a full marijuana legalization question before voters to decide. He ousted incumbent Gov. Scott Walker (R) on Tuesday.
States that already have legalization elected new governors who have been vocal supporters and will likely defend their local laws from potential federal interference. California's Gavin Newsom, Colorado's Jared Polis, Maine's Janet Mills and Nevada's Steve Sisolak, all Democrats, fit that bill. Oregon Gov. Kate Brown (D), also a legalization supporter, was reelected in her state, which ended prohibition in 2014.
Speaking of the federal government, when it comes to congressional races, one of the main impediments to cannabis reform on Capitol Hill won't be around in 2019.
Rep. Pete Sessions (R-TX), who as chairman of the House Rules Committee, has systematically blocked every single proposed marijuana amendment from reaching a floor vote this Congress, is now out of a job after having lost his reelection bid to Democrat Colin Allred.
And the fact that the Democrats, who have been much more likely than Republicans to support cannabis reform legislation than GOP members, retook control of the chamber means that the chances of ending federal prohibition sooner rather than later just got a lot better.
Lat month, Rep. Earl Blumenauer (D-OR) published what he called a  "Blueprint to Legalize Marijuana" in which he laid out a detailed, step-by-step plan for Democrats to enact the end of federal cannabis prohibition in 2019. It's not clear whether Democratic leaders will embrace the idea, but a look at polling on the issue should give them the sense that marijuana reform is a popular issue with bipartisan support.
Last month, a national Gallup survey found that 66 percent of Americans support legalizing marijuana, including a clear majority of Republicans.
That said, while Senate Majority Leader Mitch McConnell (R-KY) has championed legalizing hemp, he does not support broader marijuana law reform and seems unlikely to bring far-reaching cannabis bills to a vote without substantial pressure.
But President Trump earlier this year voiced support for pending legislation that would respect the right of states to implement their own marijuana laws. If Democrats pass that bill or similar proposals out of the House, the president's support could be enough to get it through the Senate, where a number of GOP members have already endorsed ending federal prohibition.
Meanwhile, a number of likely 2020 Democratic presidential candidates have embraced cannabis legalization, setting up an uncertain situation where the issue could potentially be viewed through a partisan lens or perhaps emerge as a rare area where the two major parties can work together to achieve a popularly supported goal.
For now, it seems clear that marijuana reform supporters had a good night on Tuesday.
Top Democratic Party Leader Flops With Attempted Joke About Trump Smoking Hemp
The chairman of the Democratic National Committee (DNC) apparently thinks that hemp gets you high—and that getting high makes you dumb.
In an attempted dig at President Donald Trump, who said last week that farmers struggling amid a trade war were "over the hump," DNC Chair Tom Perez said he thought the president "was smoking some hemp when he said they were over the hump."
"If you smoke some hemp, I guess that would stimulate certain farm economies here," he added during his remarks at a press conference in Wisconsin.
Watch Perez's hemp comment at about 6:45 into the video below:
Because hemp contains only trace amounts of THC, the main psychoactive ingredient in marijuana, it wouldn't get you high, as Perez implied. But legalization advocates say it's especially problematic that a party leader is treating marijuana as a laughing matter in the first place.
"I would need to be smoking something a hell of a lot stronger than hemp to find Tom Perez's weak attempt at a marijuana joke funny," Erik Altieri, executive director of NORML, told Marijuana Moment.
"At a time when over 600,000 overwhelmingly black and brown Americans are still being arrested every year for simple possession, our failed and racist prohibition is no laughing matter," he said. "While we have made great progress in winning elected officials nationwide to our cause, Perez illustrated that we have a lot of work left to do when it comes educating them about the issue and still a bit of a road to go down before we can stop dealing with dad jokes and bad weed puns."
Don Murphy, director of federal policies for the Marijuana Policy Project, echoed that point.
"We need more leadership and action at the federal level, not more stupid jokes, puns and inaccurate comments about hemp's ability to get you high," he told Marijuana Moment. "Luckily that is something that many of his party's presidential candidates understand," he said. "Sadly, Mr. Perez does not."
Perez's position on cannabis policy isn't quite clear, as he's remained largely silent on the issue. In contrast, many 2020 Democratic presidential candidates are campaigning on broad marijuana reform proposals.
The DNC chair made his attempted hemp quip during a press availability in Milwaukee, where he is meeting donors and coordinating preparation for next year's Democratic National Convention.
Photo courtesy of Flickr/Gage Skidmore.
Texas Leaders Say Hemp Law Did Not Decriminalize Marijuana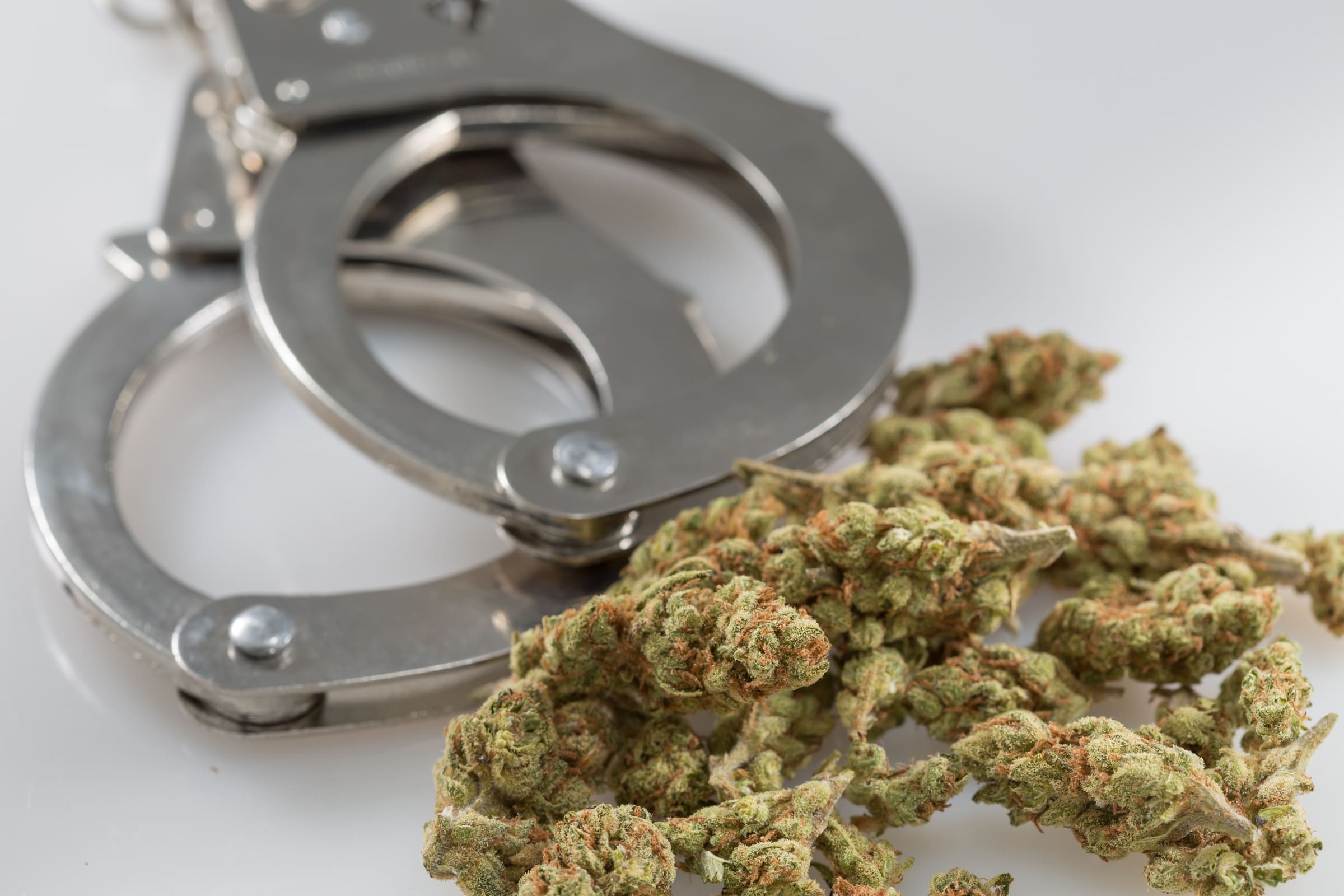 By Jolie McCullough, The Texas Tribune
Weeks after Texas prosecutors began dropping hundreds of marijuana cases and stopped actively pursuing criminal charges because of complications that arose from legalizing hemp, the state's leaders have stepped into the fray.
Gov. Greg Abbott, Lt. Gov. Dan Patrick, House Speaker Dennis Bonnen and Texas Attorney General Ken Paxton, all Republicans, signed a letter Thursday to Texas district and county attorneys, emphasizing that the new hemp law does not decriminalize marijuana. They wrote that the prosecutors who have stepped back from marijuana charges after stating they can not legally distinguish between legal hemp and marijuana without further testing — almost all of those in the state's most 10 populous counties — misunderstand the new law.
"Failing to enforce marijuana laws cannot be blamed on legislation that did not decriminalize marijuana in Texas," stated the letter.
House Bill 1325, which legalized hemp and hemp-derived products like CBD oil, soared through the Texas Legislature this year and was signed into law on June 10 by Abbott. Since then, numerous Republican and Democrat district attorneys have said they can no longer actively pursue misdemeanor marijuana cases, because the new law changed the definition of marijuana from parts of the cannabis plant, to those parts that contain more than 0.3% of tetrahydrocannabinol, the psychoactive ingredient in marijuana that produces a high. Cannabis below that level is now hemp.
The attorneys and forensic experts have said current equipment in public crime labs can't accurately prove show how much THC is in cannabis, and circumstantial evidence, like the smell of marijuana or smoking-related paraphernalia, no longer gives them enough credibility in court, where defendants could claim the substance they possessed was instead hemp.
"The plant is the plant, so the stuff smells the same no matter the THC concentration," Lynn Garcia, general counsel with the Texas Forensic Science Commission, told The Texas Tribune earlier this week.
But the letter to prosecutors says lab reports aren't necessary in every marijuana case.
"Criminal cases may be prosecuted with lab tests or with the tried and true use of circumstantial evidence, a point some of you have already made clear in this context," the letter states, pointing to a Tribune article on El Paso's District Attorney claiming he will move forward on marijuana prosecution without lab reports.
The letter also points out that companies and labs were already developing equipment to test THC concentration before HB 1325 was enacted, and competition will lead to declining costs — initial estimates of which were in the hundreds of thousands of dollars. No funds for additional marijuana testing were included in the passage of the hemp law.
The state's hemp law was enacted to match the federal Farm Bill passed last year, which allowed for states to develop their own plans to regulate the production and sale of hemp. The Texas Department of Agriculture, under the state law, will regulate hemp, but the plan on how to do that has not yet been established.
This article originally appeared in The Texas Tribune.
The Texas Tribune is a nonprofit, nonpartisan media organization that informs Texans — and engages with them — about public policy, politics, government and statewide issues.
Texas Prosecutors End Some Marijuana Prosecutions Under New Hemp Law
Homeland Security Chief Won't Say Whether Families Should Be Separated Over Marijuana
The head of the Department of Homeland Security (DHS) evaded a congressman's question on Thursday about whether an immigrant's prior conviction for simple marijuana possession should be grounds for family separation.
During a hearing before the House Oversight and Reform Committee, Rep. Jamie Raskin (D-MD) asked Acting Homeland Security Secretary Kevin McAleenan about DHS policy on immigrant child separation, which the lawmaker said has "shocked the conscience of our nation."
Raskin said that while DHS has maintained that separations only occur under extreme circumstances, he wanted to understand the breadth of the agency's enforcement policy as it concerns criminal history.
"Mr. Secretary, does a parent's prior charge for marijuana possession justify taking his or her child away?" he asked.
McAleenan didn't directly answer the question and instead argued that such separations are "rare" and that the process is "carefully governed, by policy and by court order." Criminal history, medical emergencies and abuse or neglect are factors that DHS would consider grounds for separating families, he said.
When asked if a marijuana charge justifies separating a child from his or her parents, acting DHS chief says "criminal history is a factor." https://t.co/kZlFmBeePl pic.twitter.com/UK8yroL6KV

— CBS News (@CBSNews) July 18, 2019
"This is in the interest of the child," he said. "It's carefully governed. It's overseen by a supervisor and those decisions are made. Criminal history, yes, is a factor if there's an extraditable warrant or prosecution for another offense."
The congressman repeated his question, asking specifically whether a cannabis possession charge "justifies taking children away from their parents."
"It depends on the totality of the individual case," McAleenan said.
"If there were nothing else, if there were no other factors," Raskin interjected.
The secretary declined to answer directly and said he'd "have to look at the kind of case in reference."
Lawmakers have increasingly focused on overlap between federal marijuana and immigration policies this Congress. For example, Sen. Cory Booker (D-NJ) filed a bill last month that would prevent immigrants from being deported solely due to a cannabis offense.
After after the U.S. Citizenship and Immigration Services issued a memo in April stating that immigrants who work in a state-legal marijuana industry can have their naturalization applications denied because the behavior indicates they don't have "good moral character," there have been repeated calls to end that practice.
More Than 100 Marijuana Businesses Urge Congress To Include Social Equity In Legalization
Photo courtesy of YouTube/House Oversight.