Top Lawmakers Talk Hemp Legalization At First Bicameral Congressional Conference Committee Meeting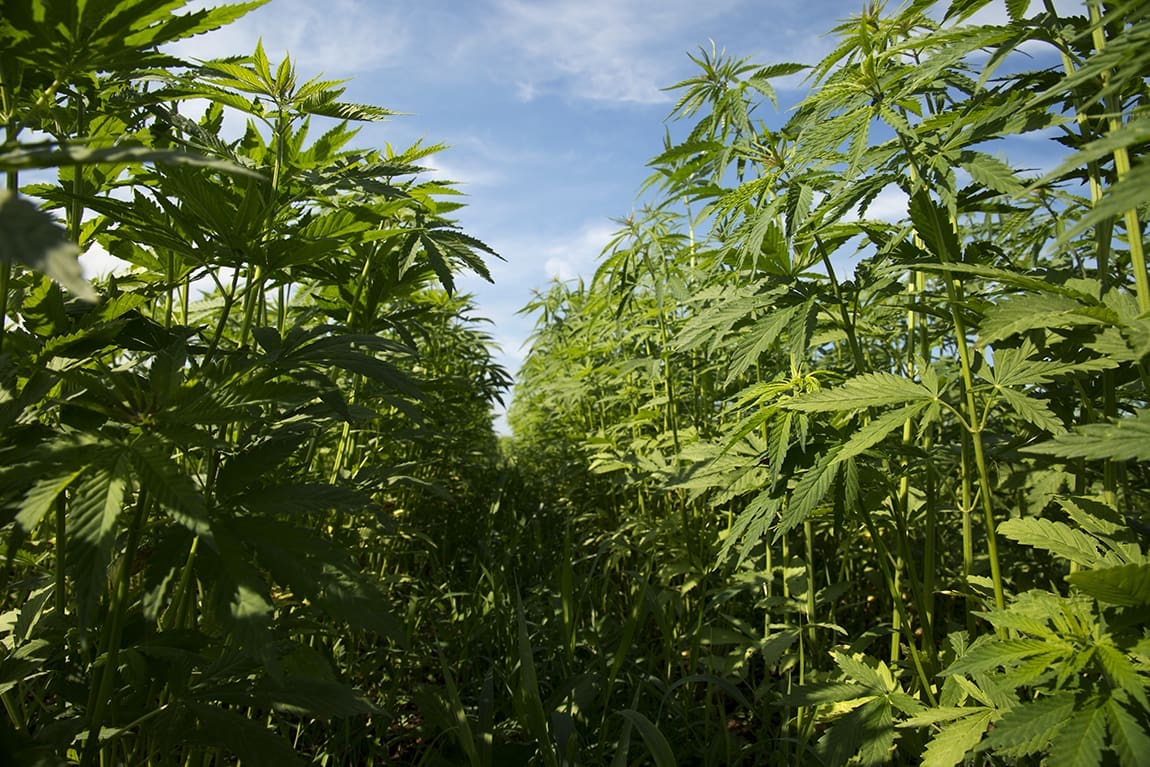 Leading lawmakers emphasized their commitment to getting industrial hemp legalization across the finish line during the first bicameral conference committee on the 2018 Farm Bill on Wednesday.
Senate Majority Leader Mitch McConnell (R-KY), who in a rare move appointed himself to the panel so that he could "contribute personally" and ensure the bill's passage, said it was "no secret" that he was "particularly excited" about the hemp provision.
"Consumers, as we all know, have been consuming hemp products for decades. It's everywhere," McConnell said. "It's just coming from other countries."
The senator said that farmers stand to profit immensely from industrial hemp, and given what he described as a "national consensus" on the issue, hemp "deserves a comeback." He also said that the "confusion with its more controversial cousin has largely been eliminated," referencing marijuana.
"It's past time that we build on the work we began with the pilot program in the 2014 Farm Bill and unleash farmers in #Kentucky and across the country to grow #hemp right here at home — with proper oversight — so they can capitalize on this multi-billion dollar market."

— Sen. McConnell Press (@McConnellPress) September 5, 2018
Rep. Bob Goodlatte (R-VA) also touted the hemp legalization provision during Wednesday's conference committee. He called hemp a "very important crop" that's "clearly distinguishable from its cousin."
Goodlatte, who chairs the House Judiciary Committee, agreed with McConnell that the 2018 Farm Bill should bring hemp back "into full force and allow American farmers to offer the base crop that can be converted into thousands of products."
While there are still a number of issues to be resolved as the House and Senate versions of the Farm Bill are squared up into a single proposal that can be sent to President Trump, industrial hemp legalization is unlikely to face much resistance in spite of the fact that some House GOP members oppose the policy. There's pressure to deliver a final Farm Bill to the president's desk before September 30, when the current version expires.
If the final bill isn't produced by that time, lawmakers will have to temporarily renew the 2014 version.
For criminal justice reform advocates, excitement over the hemp legalization provision has been sullied by an amendment McConnell inserted into the bill that prohibits people with felony drug convictions from participating in the legal hemp industry.
Sources told Truthout that the rationale behind the amendment was to "appease conservative elements of the legislature and the Department of Justice."
Whether the bill is approved by the end of the month is yet to be seen, but it appears that national hemp legalization is on the horizon.
Top Senate Republican And Democratic Leaders Visit Hemp Facilities
Photo by Brendan Cleak.
Lawmakers In Two States Pre-File Bills To Allow Medical Marijuana At Schools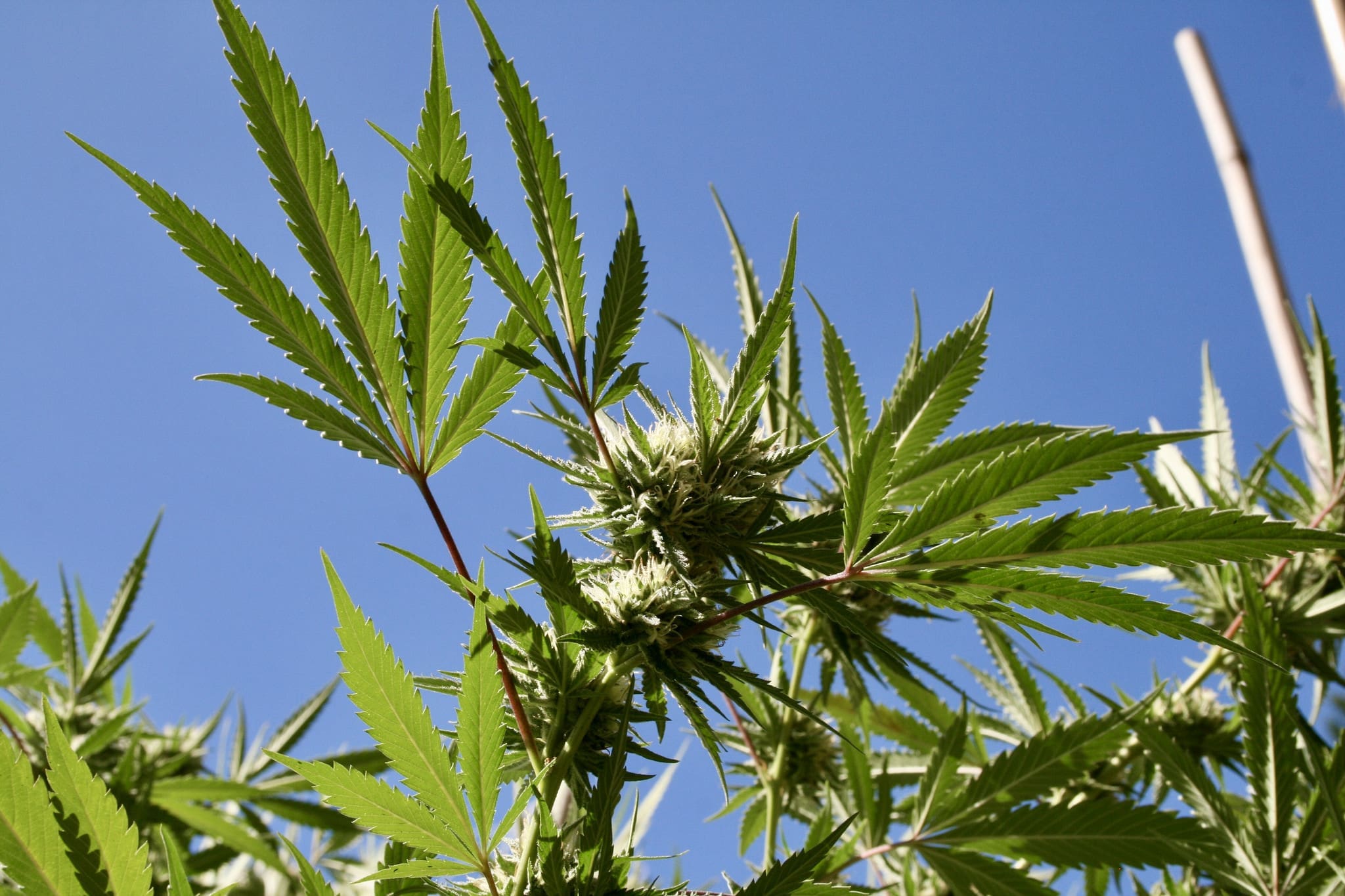 Students in Washington State and Virginia would be permitted to use medical marijuana on school grounds under separate bills that were pre-filed on Monday.
While the substance of the two pieces of legislation differ, the purpose of both is to ensure that students can continue to use cannabis in compliance with state law when they're in school, on a school bus or at a school-sponsored event.
The Virginia bill, authored by Delegate Chris Hurst (D), specifies that students may only use cannabidiol (CBD) or THC-A, which are non-intoxicating components of cannabis that are legal in the state for medical use. The legislation would amend state law to protect students who have valid medical marijuana recommendations from bring suspended or expelled from school. It's not clear how the medicine could be administered, however.
Students in Washington State wouldn't be limited to CBD and THC-A under a bill pre-filed by Rep. Brian Blake (D). That said, smoking cannabis on school property would still be prohibited.
The legislation requires school districts to "adopt a policy to authorize parents or guardians to administer marijuana to a student for medical purposes while the student is on school grounds, aboard a school bus, or attending a school-sponsored event." The district must adopt the policy if a parent or guardian of a medical cannabis patient requests it.
Blake also included provisions that are designed to protect schools if the federal government threatens to withhold education funds because of the implementation of this policy.
Similar laws have already passed in several states, including Colorado, Illinois and Florida. But if the two newly pre-filed bills are any indication, this could be another post-legalization trend that will continue to develop in 2019 and beyond.
—
Marijuana Moment is currently tracking more than 900 cannabis bills in state legislatures and Congress. Patreon supporters pledging at least $25/month get access to our interactive maps, charts and hearing calendar so they don't miss any developments.


Learn more about our marijuana bill tracker and become a supporter on Patreon to get access.
—
California Gov. Jerry Brown (D) vetoed a bill in September that would have authorized parents to administer cannabis to their kids on school grounds. The governor said the legislation was "overly broad as it applies to all students instead of limited cases where a doctor recommends medical marijuana for a student in order to prevent or reduce the effects of a seizure."
"Generally I remain concerned about the exposure of marijuana on youth and am dubious of its use for youth for all ailments," he said."This bill goes too far—further than some research has—to allow use of medical marijuana for youth. I think we should pause before going much further down this path."
Teen Marijuana Use Remains Lower Than Pre-Legalization Levels, Federally Funded Survey Finds
Photo courtesy of Brian Shamblen.
Russia's Putin Thinks Censoring Rap Will Curb Drug Use In the Country
Russian President Vladimir Putin has a problem with rap music—particularly songs that reference drugs. And the solution, he suggested on Saturday, is government regulation.
Speaking after a summit with cultural leaders, the president said he shares concerns expressed by music producer Igor Matvienko, who said that rap is comprised of three main pillars: drugs, sex and protest.
Matvienko emphasized that hip hop and rap are "not our invention… a total trend in the world [that] came from America, such as gangster rap."
"It is totally everywhere, and this is wrong. It's wrong that our radio stations put it on the air," he said of the "narcotic content" with "cocaine flair."
Putin concurred.
"I am most worried about drugs," the president said. "This is the way towards the degradation of a nation."
Short of banning rap altogether, Putin floated the idea of tightly regulating the genre.
"If it is impossible to stop it, it should be taken over and navigated in a particular way."
Of course, excess censorship isn't a novel concept in Russia, where journalists often die under suspect circumstances and musicians critical of the regime are frequently prosecuted. But it's unlikely Putin will have much success tamping down on drug use in the country by letting state media control the cultural airwaves.
While drug references in hit music may play a role in normalizing their use, they largely reflect already existing trends in consumption.
Marijuana And Tobacco Appear In Almost Half Of Popular Music Videos, Study Shows
Photo courtesy of Wikimedia. 
Here's The Text Of The Marijuana Amendment Sen. Gardner Wants Attached To Criminal Justice Bill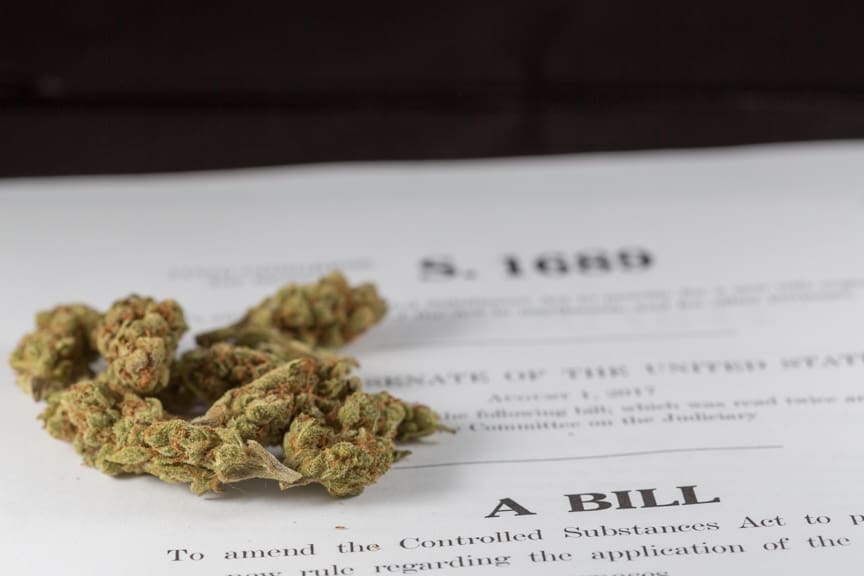 As Marijuana Moment first reported last week, Sen. Cory Gardner will try to amend a criminal justice bill on the Senate floor this week by attaching a far-reaching cannabis reform proposal.
Marijuana Moment has now obtained the text of Gardner's new amendment, which largely mirrors the text of a standalone bill he filed earlier this year with Sen. Elizabeth Warren (D-MA), except for a few minor changes.
One difference is that the amendment removes text concerning the definition of hemp and marijuana, a provision no longer needed in light of the fact that the Farm Bill, which Congress sent to President Donald Trump's desk last week, legalizes hemp.
The other change is that the amendment removes the word "notwithstanding" from a few clauses, for unknown reasons. Other nonsubstantive formatting changes needed to covert the standalone bill to an amendment format were also made.
Overall, the proposal would exempt state-legal marijuana activity from the federal Controlled Substances Act.
Gardner posted several tweets about the legislation on Monday.
While we are debating criminal justice reform, we need to address the threat of prosecution by the federal government for people in Colorado that are operating legal businesses under state law – and it's not just Colorado.

— Cory Gardner (@SenCoryGardner) December 17, 2018
The people are speaking. The states are leading. It's time for Congress to act to protect states' rights. I call on my colleagues on both sides of the aisle to take up and pass this important amendment today.

— Cory Gardner (@SenCoryGardner) December 17, 2018
"Saturday marked the 227th anniversary of the ratification of the 10th Amendment to the Constitution. It says that '[t]he powers not delegated to the United States by the Constitution, nor prohibited by it to the States, are reserved to the States respectively, or to the people.' I can think of no better way to honor that milestone than to pass the bipartisan STATES Act, and I can think of no better legislation to attach the STATES Act to than the First Step Act," Gardner said in a press release.
"While we are debating criminal justice reform, we need to address the threat of prosecution by the federal government for people in Colorado that are operating legal businesses under state law. And it's not just Colorado: 47 states now allow some form of legalized cannabis. This year Oklahoma, Utah, and Missouri changed their laws to join 30 other states that allow medical marijuana. Recent polls show around 65% of the country support legalization and 93% support medical marijuana. The people are speaking. The states are leading. It's time for Congress to act to protect states' rights. I call on my colleagues on both sides of the aisle to take up and pass this important amendment today."
President Trump gave his verbal support for the Gardner-Warren standalone bill, titled the Strengthening the Tenth Amendment Through Entrusting States (STATES) Act, in June.
It is not definitively known whether the Gardner amendment will receive a vote on the Senate floor, though some drug policy reform advocates have expressed skepticism that the body's leaders will allow the inclusion of bold marijuana reforms in a criminal justice proposal that is proceeding under an already tenuous bipartisan agreement.
The Senate is expected to vote on the prison and sentencing reform bill and related amendments on Tuesday.
Read the full text of Gardner's marijuana amendment below:
Cory Gardner Marijuana Amen… by on Scribd
GOP Senator Seeks To Attach Marijuana Reform To Criminal Justice Bill