Marijuana Strain Labeling Likely Misleading, Study Says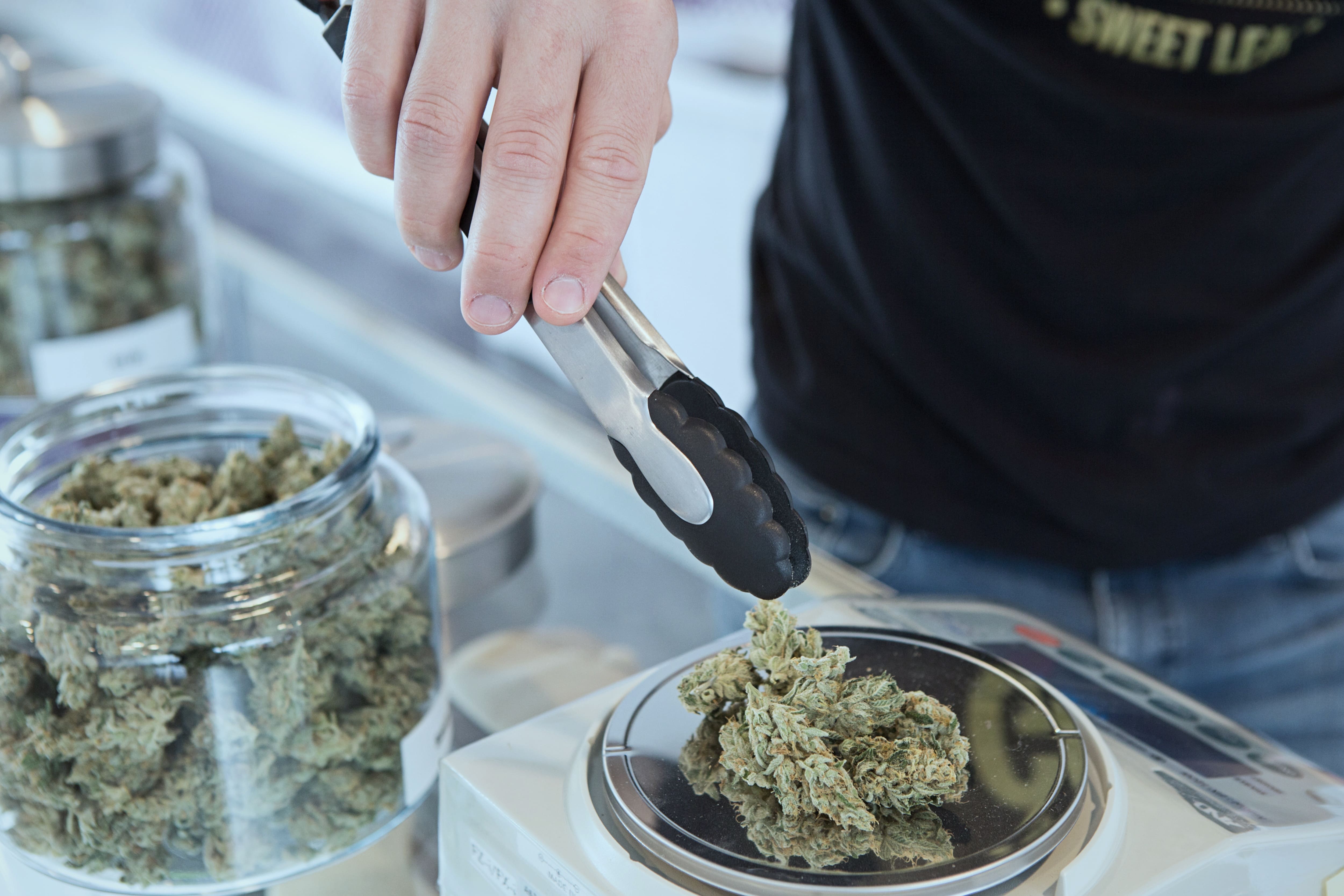 A recent analysis of popular marijuana strains revealed widespread "genetic inconsistencies" that raise questions about what consumers are really getting at their local dispensaries.
The study, released last week, looked at 122 samples of 30 common cannabis strains, obtained from dispensaries in multiple cities around the United States. It turns out that strain names don't appear to be reliable indicators of a given product's actual genetic profile.
That might strike consumers as surprising, especially considering the fact that commercially available cannabis products are often reproduced through cloning and "stable seed strains." Even so, the researchers found "evidence of genetic variation…indicating the potential for inconsistent products for medical patients and recreational users."
While the study's findings might disappoint recreational users who studied up on a strain's reported effects on sites like Wikileaf, it poses a particular issue for medical marijuana patients who seek out specific strains to treat various health conditions, the researchers noted.
The factors behind the unreliability
The fundamental problem in cannabis strain inconsistency is that marijuana is federally illegal, limiting research and regulatory opportunities, and there's currently no industry-wide system "to verify strains," the study authors wrote. Therefore, "suppliers are unable to provide confirmation of strains."
"Exclusion from protection, due to the Federal status of Cannabis as a Schedule I drug, has created avenues for error and inconsistencies."
"Without verification systems in place, there is the potential for misidentification and mislabeling of plants, creating names for plants of unknown origin, and even re-naming or re-labeling plants with prominent names for better sale. Cannabis taxonomy is complex, but given the success of microsatellites to determine varieties in other crops, we suggest the using genetic-based approaches to provide identification information for strains in the medical and recreational marketplace."
Hezekiah Allen, executive director of the California Growers Association, told Marijuana Moment that he agreed with that recommendation.
"We have been calling for an industry wide science-based system for several years," he said, citing a legislative accomplishment in 2016 that mandated the California Department of Food and Agriculture "establish a process by which licensed cultivators may establish appellations of standards, practices, and varietals applicable to cannabis grown" in the state.
"Having universities finally able to engage in this type of research is one of the most exciting outcomes of legal reform," Allen said. "This is an important step the multi-year effort to document and catalog the extensive culture of cannabis."
"We envision a well informed market, where consumers ask questions before making a purchase. How is grown? Where is it grown? What type was grown? The answers to all of these questions hold great promise for humanity."
In the new study, which was not peer-reviewed, the researchers at the University of Northern Colorado also pointed out that increased cross-breeding on cannabis strains (hybrids) has contributed to genetic inconsistencies.
"The results are clear: strain inconsistency is evident and is not limited to a single source, but rather exists among dispensaries across cities in multiple states."
It's not just the strains that showed genetic variation. The study also indicated that the cannabis categories "indica," "sativa" and "hybrid" may be unreliable.
"If genetic differentiation of the commonly perceived Sativa and Indica types previously existed, it is no longer detectable in the neutral genetic markers [the researchers used]," according to the study. "Extensive hybridization and selection has presumably created a homogenizing effect and erased evidence of potentially divergent historical genotypes."
The team's findings are consistent with a 2015 study published in the journal PLOS ONE, which also analyzed the cannabis genetics and determined that "marijuana strain names often do not reflect a meaningful genetic identity."
How Reddit's r/trees Helped Scientists Make Marijuana Discoveries
Marijuana References In Popular Music Are On the Rise, Study Finds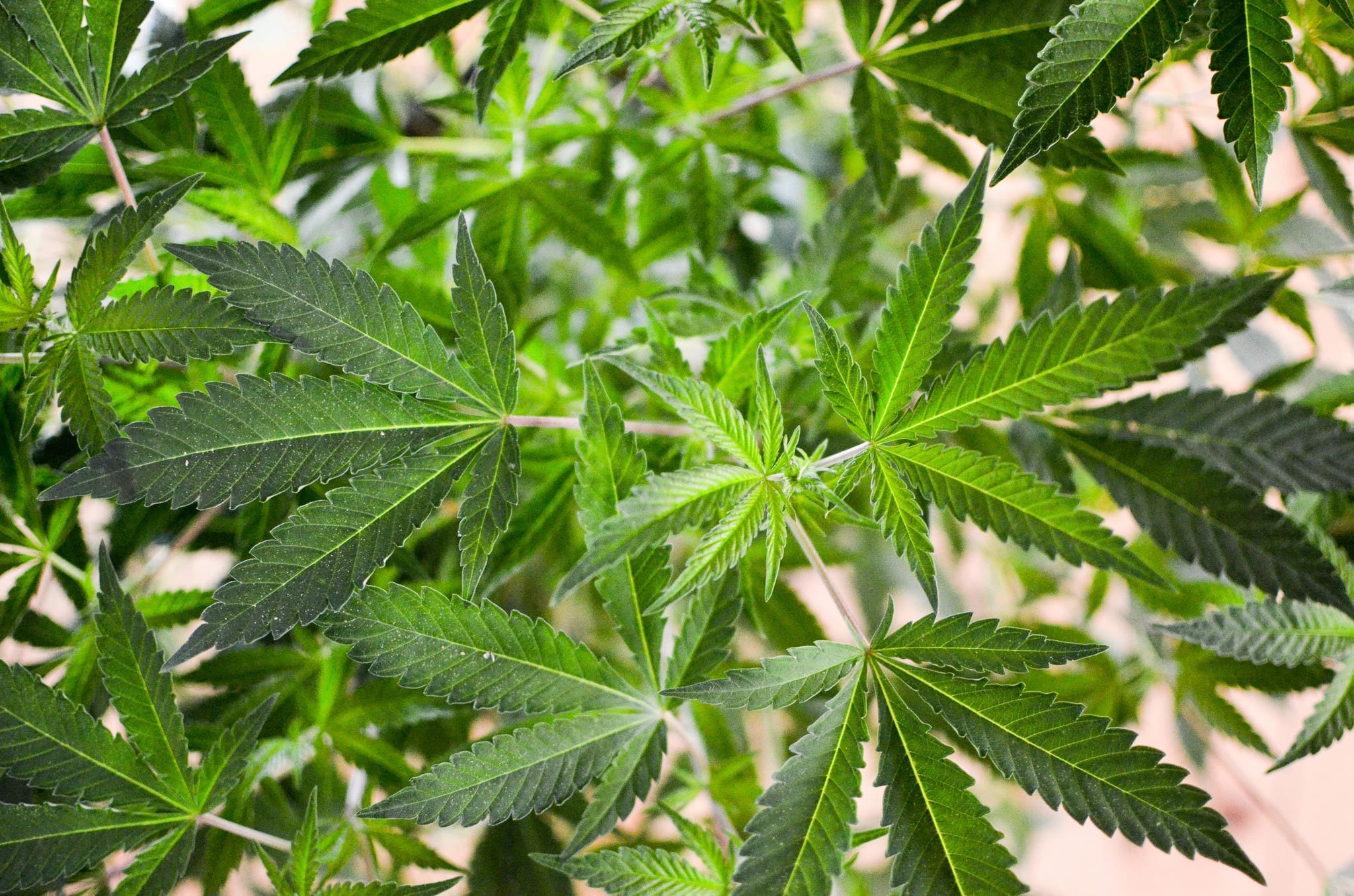 The number of hit songs that feature lyrics referencing marijuana has increased dramatically over the last 30 years, according to a new study. And researchers believe that growing public acceptance of cannabis is fueling a trend that has resulted in more than three out of four top 40 songs in the U.S. now containing shout-outs to weed.
The study, published last week in the Journal of the American Board of Family Medicine, sought to identify a link between popular music and drug trends in the U.S., with a main focus on opioids. Researchers at the University of Minnesota and Wayne State University examined the lyrics of Billboard's top 40 songs for each year from 1986 to 2016, filtering for songs that reference marijuana, alcohol, opioids and tobacco.
During the time period under review, references for all categories except tobacco increased.
The first mentions of cannabis appeared in 1989, for example, with fewer than five references in that year's top 40 chart, as ranked by Billboard. But by 2016, there were more than 30 marijuana references, more than for any other substance tracked in study.
Public acceptance of marijuana use for medical or recreational purposes also grew demonstrably over that time span, which may have "influenced the acceptability of mentioning marijuana in Top 40's music," the researchers wrote.
"If this demonstrated 'acceptability' trend is mirrored through a similar rise in the mention of opioid narcotics in Top 40's music, America's epidemic of overdose fatality may continue to escalate."
References to opioids, including heroin and prescription painkillers, weren't featured until the late 1990s, according to the analysis. That same decade marked the beginning of a larger push on the part of pharmaceutical companies to promote opioid-based painkillers.
"Over 50 percent of current Top 40's hit references discuss narcotic prescription or synthetic medication use, with the most common references including codeine, Percocet, and even remifentanil, among others," the study found.
Those results should be instructive to public health officials, the researchers argued. Because "if reference to opioid medications continues to become 'casual or trendy,' as exemplified in the prose of many popularly aired lyrics, a more targeted public awareness campaign may be warranted to combat this growing national public health concern."
While a larger share of today's popular song lyrics contain drug and alcohol references overall, one notable exception is tobacco. As rates of tobacco use and public acceptance of tobacco has fallen, so too has the prevalence of tobacco references in top 40 songs. In fact, there were no references to tobacco in top 40 songs in 2016.
"Although marijuana use has become increasing acceptable among American consumers, tobacco has become increasingly unpopular and stigmatized."
"Further inquiry may be warranted to evaluate the societal impact and persuasive abilities of popular culture, including Top 40's music, on American drug and alcohol use," the researchers concluded. 
South By Southwest Fans Choose From Dozens Of Marijuana-Themed Panels For 2019
Photo courtesy of Philip Steffan.
Most Doctors, Nurses And Pharmacists Support Legalizing Marijuana, Poll Finds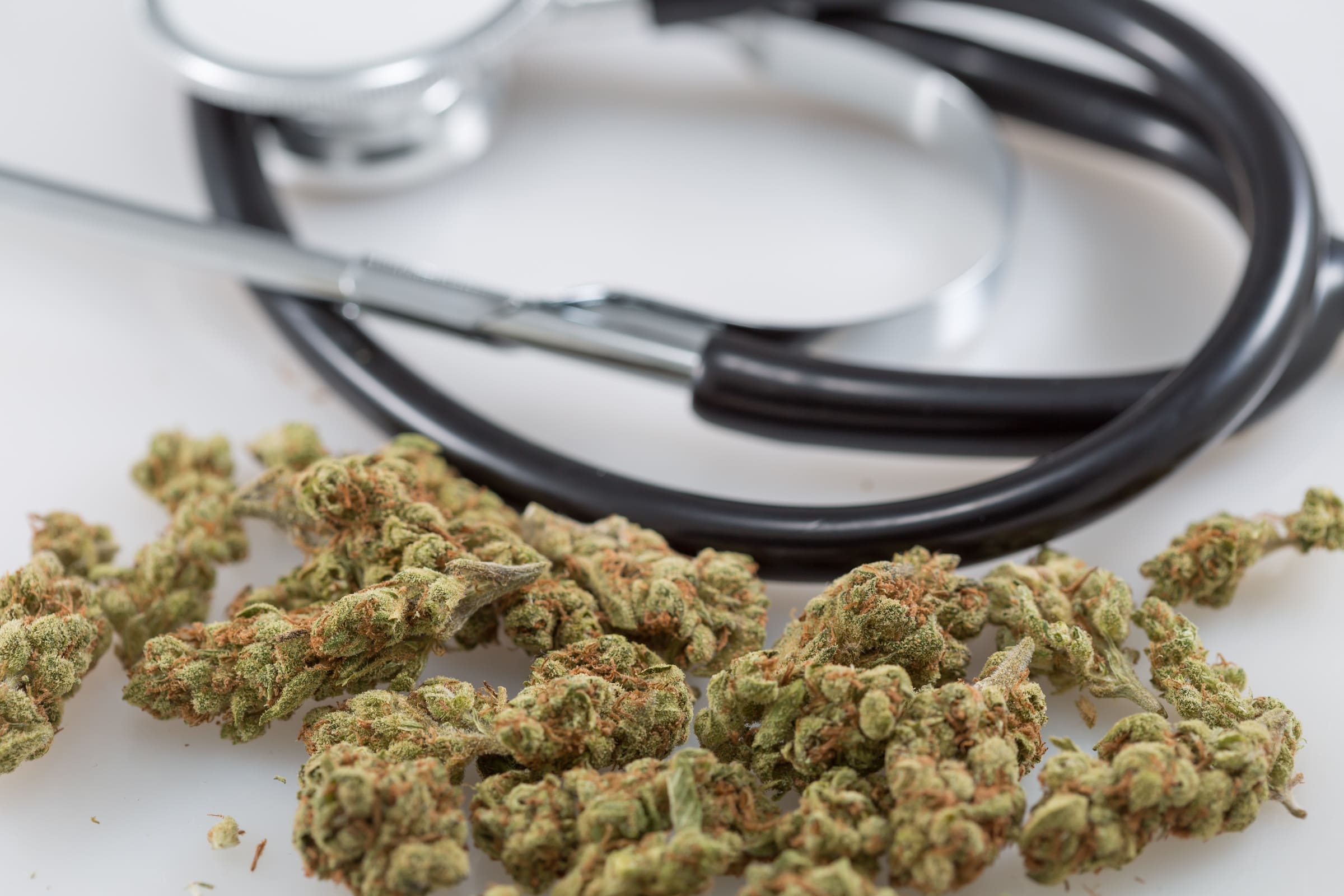 A majority of physicians are in favor of legalizing marijuana nationwide, according to a newly published survey, and an even bigger supermajority back allowing medical cannabis.
The results of the poll, which was conducted by Medscape Medical News, also show strong support for marijuana reforms from other medical professionals like nurses, pharmacists and psychologists, as well as those working in health business and administration.
Here's how the healthcare professionals responded to the question, "Should Recreational Marijuana Be Legalized Nationally?"
Physicians: 53% support
Health Business/Administration: 72% support
Nurses: 57% support
Pharmacists: 54% support
Psychologists: 61% support
And when asked, "Should Medical Marijuana Be Legalized Nationally?" they replied as follows:
Physicians: 67% support
Health Business/Administration: 88% support
Nurses: 82% support
Pharmacists: 71% support
Psychologists: 82% support
In no category did less than a majority of medical professionals support legalizing recreational or medical marijuana.
The survey, which MedScape launched in May and published on Wednesday, also asked respondents in states with legal medical cannabis whether they recommend it to patients.
Fifty-nine percent of physicians said they have recommended medical marijuana, while 59 percent of nurses and 52 percent of pharmacists said the same.
The poll, which included responses from 417 physicians, 1,054 nurses, 171 people in health business or administration, 79 pharmacists and 79 psychologists, found that minorities of each category personally engage in cannabis consumption.
Broader polling in recent years has consistently shown that a growing majority of Americans support legalizing marijuana, and the new MedScape results indicate that medical professionals' views on cannabis laws do not significantly differ from those of the general population.
Workers In These Industries Are Most Likely To Consume Marijuana
It's become increasingly clear that there's no single "type" of marijuana consumer. But research has identified certain cultural trends, including a new study that examines the prevalence of cannabis consumption among workers in different industries.
The study, published this month in the International Review of Psychiatry, demonstrates that cannabis use is represented in a wide range of employment backgrounds—and some of the industries where using cannabis is most common might come as a surprise.
Let's start with the numbers. Here's a list of industries where workers use the most and least cannabis, which the researchers compiled based on 2013 and 2014 National Survey on Drug Use and Health data. The survey asks respondents whether they've used marijuana at least once in the past year.
| | |
| --- | --- |
| Industry | % marijuana use |
| Food Services | 50.55 |
| Education/Health | 46.55 |
| Construction/Mining | 41.70 |
| Retail | 39.15 |
| Professional | 38.76 |
| Manufacturing | 21.68 |
| Finance | 15.70 |
| Transportation | 8.23 |
| Wholesale | 7.31 |
| Public Administration | 3.86 |
| Agriculture | 2.93 |
Note: Not all industries are represented in this list, which is limited by the data submitted by NSDUH respondents. Also, the study does distinguish different "job categories," but not within each specific industry.
The point of the study wasn't simply to show what kind of workers are using marijuana, but also for what purposes. If a survey respondent reported using cannabis in the past year, their use was then categorized as either medical, recreational or mixed (i.e. some of their cannabis consumption was recommended by a doctor, but not all of it).
You can see that breakdown in the table below, but in general, the study reveals a diversity of use types among different industries. People in construction tend to be mixed-use consumers, for instance, and people in food services tend to skew recreational. It's difficult to explain these sub-trends without more data, however.
That said, the researchers were especially interested in cannabis use among construction and mining employees.
"One key difference between the user groups is the higher percentage of medical cannabis users in the construction and mining industries," they wrote. "This is likely due to the higher injury rates in these industries: construction and mining work require physical stamina, often involve irregular schedules, and expose workers to weather, dangerous tools, and equipment."
The study notes that there's conflicting research about marijuana use in these industries, with some arguing that frequent use can result in increased workplace injuries and others contending that the therapeutic use of cannabis "addresses pain and other health problems… that often result from work-related injuries."
That latter point is also consistent with a study released last month showing "evidence that legalizing medical marijuana improved workplace safety."
Workplace Deaths Drop After States Legalize Medical Marijuana