Marijuana Legalization Not Associated With Increased Rates Of Psychosis, American Medical Association Study Of 63 Million People Finds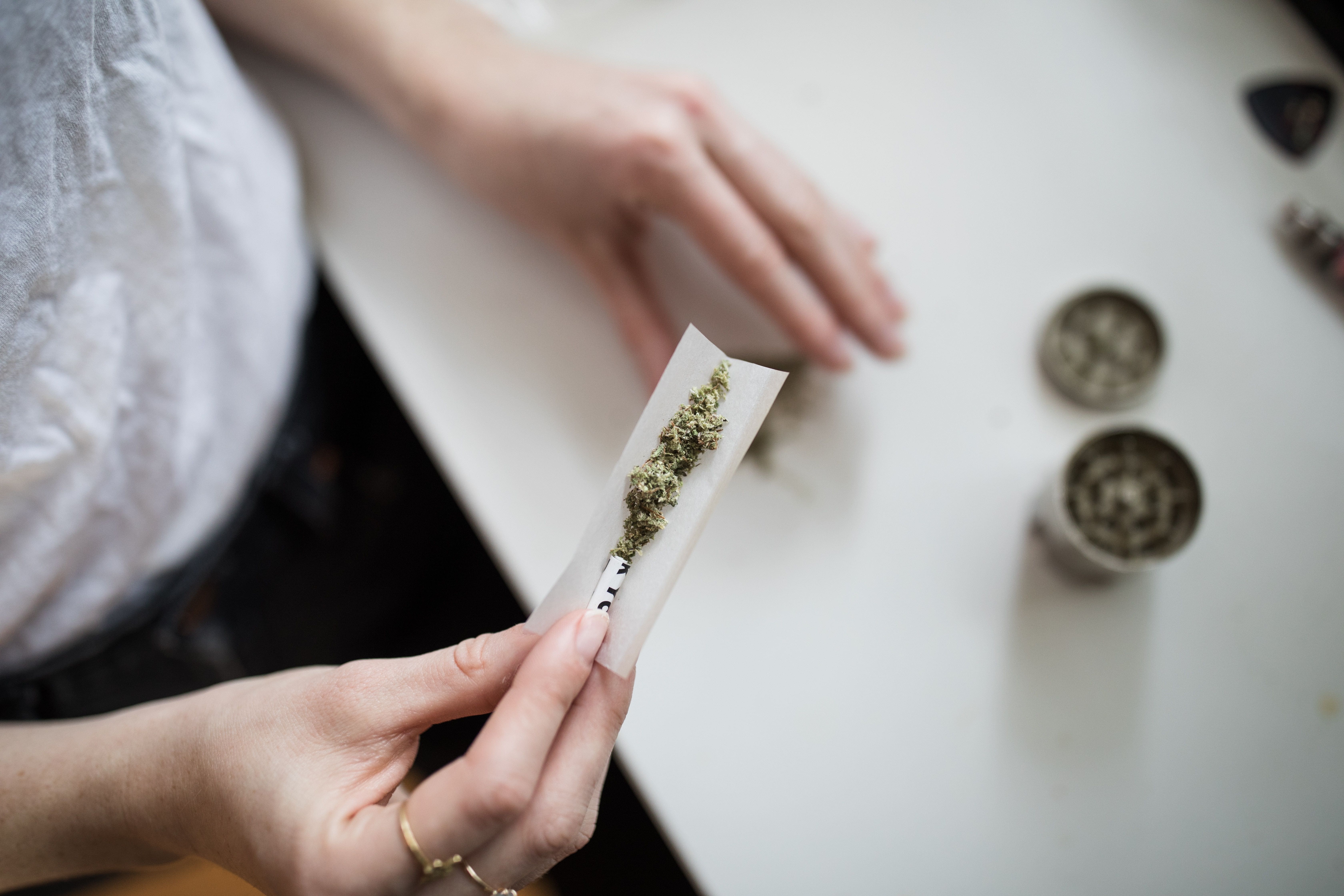 There is "no statistically significant increase" in psychosis-related diagnoses in states that have legalized marijuana compared to those that continue to criminalize cannabis, a new study published by the American Medical Association concluded.
Researchers at Stanford University, the University of Pennsylvania and the U.S. Department of Veterans Affairs (VA) carried out an analysis of more than 63 million health insurance beneficiaries from 2003-2017 to address the idea that cannabis reform could be linked to higher rates of psychosis, which certain prohibitionists have cited to argue against legalization.
The study, published in the Journal of the American Medical Association (JAMA) Psychiatry, determined that, "compared with no legalization policy, states with legalization policies experienced no statistically significant increase in rates of psychosis-related diagnoses."
Study authors specifically looked at commercial and Medicare Advantage claims data to assess the potential impact of legalization, which some studies have indicated increase usage rates among adults.
"This study is the first and largest, to our knowledge, to quantify the association of medical and recreational cannabis policies with rates of psychosis-related health care claims across US states," they wrote.
Unlike certain prior studies, "we did not observe a statistically significant association of state cannabis policy level with overall rates of psychosis-related diagnoses or prescribed antipsychotics."
That said, a secondary evaluation of the data that relied on a "much smaller" sample did indicate that "rates of psychosis-related diagnoses increased significantly among men, people aged 55 to 64 years, and Asian beneficiaries in states with recreational policies compared with no policy."
The definition of psychosis-related diagnoses includes non-affective psychoses, mood disorders with psychotic features, substance-related psychosis and other psychosis." The authors said that the secondary findings "are not easily explained and warrant further consideration."
In a blog post on Thursday, NORML Deputy Director Paul Armentano described the findings as "reassuring," though he cautioned that it's important to recognize that certain populations that are predisposed to psychosis may be more vulnerable than others to experiencing negative impacts from cannabis use.
"As states continue to introduce new cannabis policies, continued evaluation of psychosis as a potential consequence of state cannabis legalization may be informative," the study says.
While the idea of linking cannabis to psychosis comes up regularly in prohibitionist arguments against reform efforts, author Alex Berenson has built a reputation as one of the chief peddlers of the concept. His other claims about marijuana use being associated with violent behavior was cited in a federally funded 2019 study finding that legalization has little to no impact on rates of violent or property crime.
Meanwhile, another federally funded study released this month found that people who live in states where recreational marijuana is legal experience lower rates of alcohol use disorder (AUD) compared to those who live in states where cannabis remains illegal.
AMA's journals have been particularly active in the cannabis research space this year.
A study published by the association determined that one in three chronic pain patients report using marijuana as a treatment option, and most of that group has used cannabis as a substitute for other pain medications, including opioids.
Another recent AMA-published study found that state-level medical marijuana legalization is associated with a significant decrease in opioid prescriptions and use among certain cancer patients.
FDA Announces It Will Not Issue Rules To Allow CBD As Dietary Supplements Or Food Items, Punting To Congress For Regulations