Marijuana Legalization Associated With Decreased Interest In Alcohol, Study Finds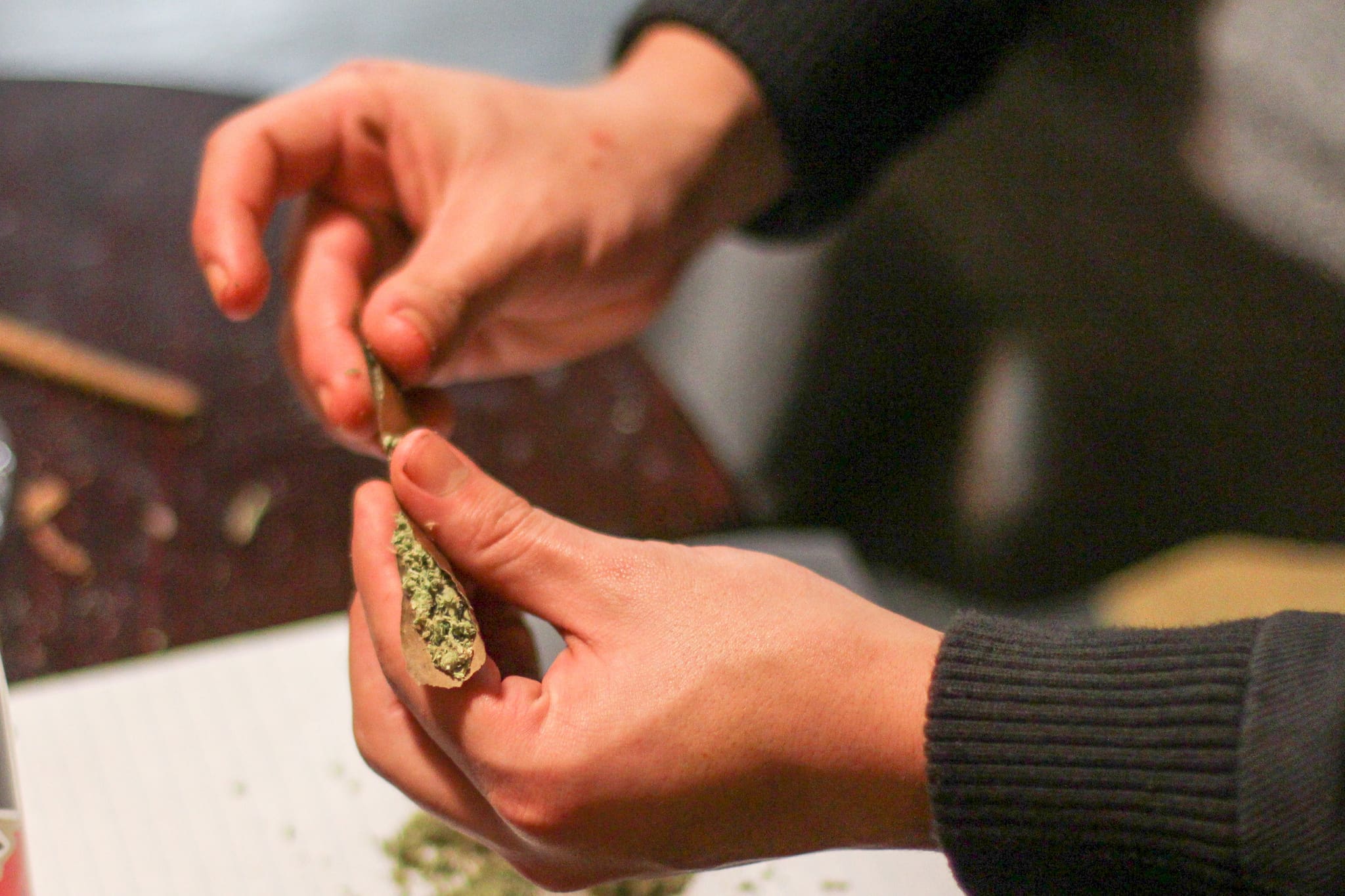 Interest in alcohol declines after states legalize marijuana, according to a new study analyzing online behavior. But for reasons that aren't entirely clear, interest in tobacco products increases following the policy change.
Another notable finding is that interest in cannabis among young people appears to decline after the end of prohibition.
Researchers from the University of Georgia and Syracuse University sought to identify the cross-commodity effects of legalization and used data from a "leading US-based web portal" from January 2014 to April 2017 to see how the implementation of adult-use legal marijuana programs in states changed online behavior such as web searches and engagement with advertisements.
The data set "covers over 28 million searches and 120 million ad impressions related to cannabis, alcohol and tobacco industries," they wrote.
Published in the journal Marketing Science, the study reveals diverging trends for alcohol and tobacco.
Legalization "reduces search volume and advertising effectiveness for alcohol, but increases those for tobacco," the authors wrote. "Hence, cannabis appears a substitute to alcohol, but not to tobacco."
It also determined that recreational marijuana legalization leads to a nearly 17 percent increase in cannabis-related searches—however, that increase was "significantly attenuated" for young people, who did not search for marijuana more post-legalization. On the contrary, the study noted a "significant decrease in cannabis search[es] among the youth after" legalization.
"Contrary to widely held public concern after recreational cannabis is legalized, teenagers appear to lose interest, rather than gain interest," study author Pengyuan Wang said in a press release. "Policymakers only concerned with an uptick in teen users, may want to rethink their stance."
That finding is supported by another recent study exploring youth cannabis consumption. An analysis of federal data from 1993 to 2017 showed that self-reported past-month youth cannabis use decreased by about eight percent in states that legalized marijuana for adult use.
Alcohol searches decreased by about 11 percent after a state legalized marijuana, the researchers behind the new study found. They argued that the results show that the alcohol industry "has valid reasons to be concerned about legal cannabis and may need creative strategies to avoid market decline if [recreational cannabis legalization] passes."
However, predictions about marijuana's potential to disrupt the tobacco industry might have been overblown, the study indicated. Searches for tobacco products increased by almost eight percent and so "tobacco companies may need to reexamine their presumption, and that anti-cannabis legalization is not in their best interest," Wang said.
It's not clear whether the analysis of tobacco search trends included cannabis-adjacent products such as blunts, rolling papers or vaporizer devices, which could overlap between tobacco and marijuana consumers. Marijuana Moment reached out to Wang for clarification but she did not immediately respond.
The research team said that their study is unique because it's the first to analyze "large-scale unobtrusive behavioral data before and after policy change to unveil the treatment effect of [recreational cannabis legalization] using a difference-in-difference approach."
"These findings on cross-commodity relationships help resolve the conflicting literature and provide distinct implications for practitioners," the study authors wrote.
Youth Marijuana Use Declined In States That Legalized, Study Finds
Photo courtesy of Martin Alonso.
DEA Backs White House Plan To Streamline Research On Marijuana, Psychedelics And Other Schedule I Drugs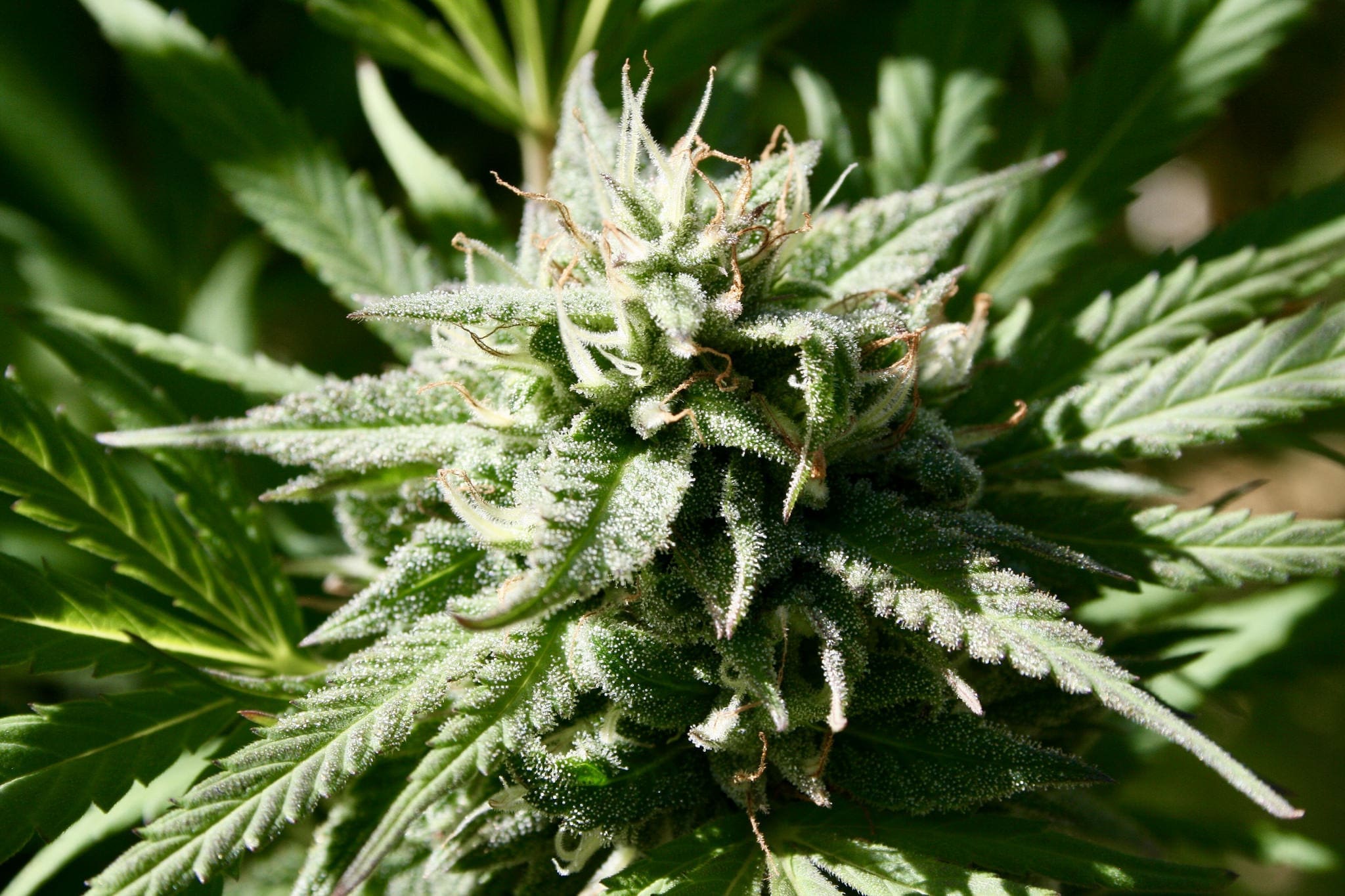 The Drug Enforcement Administration (DEA) and National Institute On Drug Abuse (NIDA) say they are in favor of a White House proposal to streamline the process of researching Schedule I drugs like marijuana and certain psychedelics.
The agencies testified at a House Energy and Commerce subcommittee hearing on Thursday, expressing support for the Office of National Drug Control Policy (ONDCP) research plan. While the focus of the meeting was mostly on a controversial move to strictly classify fentanyl-related substances, the Biden administration proposal's research components would also help address concerns within the scientific community about the difficulty of studying other Schedule I drugs.
DEA said in written testimony that "expanding access to Schedule I research is a critical part of DEA's mission to protect public safety and health."
"It is critical that the scientific and medical community study Schedule I substances, as some may turn out to have therapeutic value," DEA Principal Deputy Administrator Louis Milione said. "DEA supports the administration's legislative proposal's expansion of access to Schedule I research. DEA looks forward to continuing to work with the research community and our interagency partners to facilitate Schedule I research."
In general, what the administration is proposing is to align the research requirements for Schedule I drugs with those of less-restricted Schedule II drugs. Scientists and lawmakers have consistently pointed out that the existing rules for studying Schedule I controlled substances are excessively burdensome, limiting vital research.
Rather than having each scientist involved in a Schedule I drug study obtain DEA registration, ONDCP wants to make it so multiple researchers at a given institution would be allowed to participate under a single registration. The administration also proposed a policy change where a research institute with studies taking place over multiple locations would only require one overall registration instead of needing to have a specific one for each site.
Another change would allow certain researchers to move ahead with conducting their studies after submitting a notification to the Department of Justice instead of waiting for officials to affirmatively sign off on their proposals. ONDCP's plan would also waive the requirement for additional inspections at research sites in some circumstances and allow researchers to manufacture small amounts of drugs without obtaining separate registrations. The latter component would not allow cultivation of marijuana, however.
"Even experienced researchers have reported that obtaining a new Schedule I registration, adding new substances to an existing registration, or getting approval for research protocol changes is time consuming," NIDA Director Nora Volkow said in her testimony. "Unlike for Schedule II through V substances, new and amended Schedule I applications are referred by the DEA to the HHS for a review of the protocol and a determination of the qualifications and competency of the investigator."
"Researchers have reported that sometimes these challenges impact Schedule I research and deter or prevent scientists from pursuing this critical work," she said.
In an interview last week, Vokow said that even she—the top federal official overseeing drug research—is personally reluctant to conduct studies on Schedule I substances like marijuana because of the "cumbersome" rules that scientists face when investigating them.
When ONDCP first announced its proposed Schedule I policy changes in September, some experts tempered expectations about the practical effects of aligning Schedule I and Schedule II applications. The difference is largely a matter of extra paperwork for the more restrictive category, they contend.
Regardless, several lawmakers who attended Thursday's subcommittee hearing expressed enthusiasm about the prospects of these policy changes.
"I'm particularly interested in eroding existing barriers of federal law that limit researchers at academic medical centers from studying Schedule I substances," Rep. Doris Matsui (D-CA) said. "So I'm grateful that our research agencies are working to find effective solutions."
Rep. Tony Cárdenas (D-CA) also weighed in, saying that "we all agree that the current scheduling classification system has made it very difficult for scientists to research the effects of scheduled compounds, which may have medicinal properties."
"For example, we know that compounds in marijuana have legitimate and beneficial medical uses, despite it being Schedule I," he said. "So I'm encouraged to see that efforts are being made to allow researchers to study the effects of various compounds. In this proposal."
ONDCP's intent to streamline research into Schedule I drugs has been notable and seems to be part of a theme that developed within the administration.
For example, DEA has repeatedly proposed significant increases in the production of marijuana, psilocybin and other psychedelics for research purposes, with the intent of aiding in the development of new federally approved therapeutic medications.
NIDA's Volkow told Marijuana Moment in a recent interview that she was encouraged by DEA's prior proposed increase in drug production quota. She also said that studies demonstrating the therapeutic benefits of psychedelics could be leading more people to experiment with substances like psilocybin.
But while the production developments are promising, advocates are still frustrated that these plants and fungi remain in the strictest drug category in the first place, especially considering the existing research that shows their medical value for certain conditions.
There has been at least one recent development in the fight to modernize marijuana research. President Joe Biden signed a massive infrastructure bill last month that includes provisions aimed at allowing researchers to study the actual cannabis that consumers are purchasing from state-legal dispensaries instead of having to use only government-grown cannabis.
But that's just one of numerous research barriers that scientists have identified. A report that NIDA recently submitted to Congress stressed that the Schedule I status of controlled substances like marijuana is preventing or discouraging research into their potential risks and benefits.
A federal appeals court recently dismissed a petition to require the DEA to reevaluate cannabis's scheduling under the Controlled Substances Act. However, one judge did say in a concurring opinion that the agency may soon be forced to consider a policy change anyway based on a misinterpretation of the therapeutic value of marijuana.
Meanwhile, DEA has given hemp businesses that sell delta-8 THC products a boost, with representatives making comments recently signaling that, at the federal level at least, it's not a controlled substance at this time.
Separately, the Washington State attorney general's office and lawyers representing cancer patients recently urged a federal appeals panel to push for a DEA policy change to allow people in end-of-life care to access psilocybin under state and federal right-to-try laws.
White House Pressed To Mediate Marijuana Finger-Pointing Between DEA And HHS
Photo courtesy of Brian Shamblen.
Top Federal Drug Official Says There's 'No Evidence' That Occasional Marijuana Use Is Harmful For Adults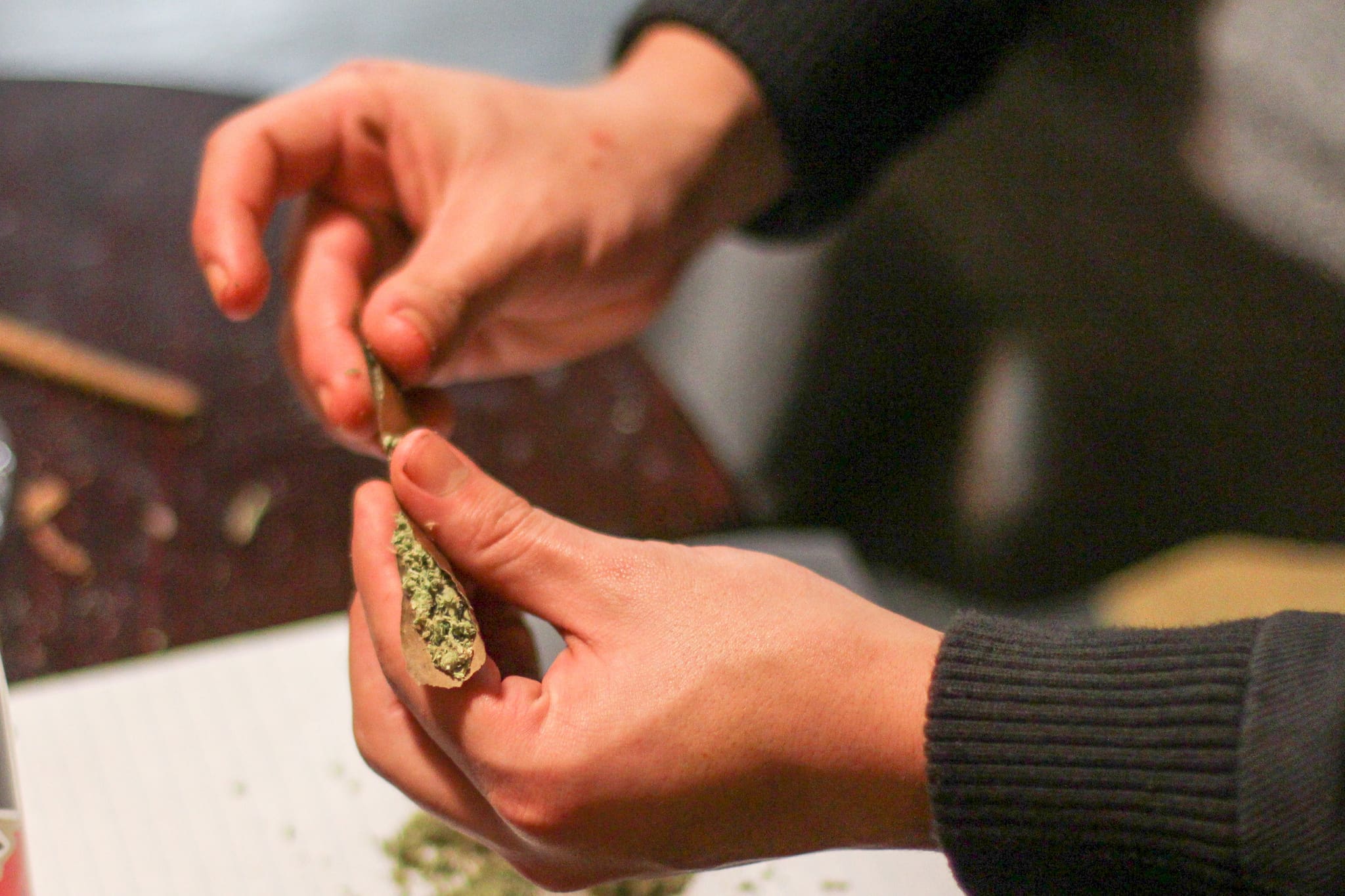 The head of the nation's top federal drug research agency says that she's yet to see evidence that occasional marijuana use by adults is harmful.
National Institute on Drug Abuse (NIDA) Director Nora Volkow made the remarks in an interview with FiveThirtyEight that was published on Tuesday. It's a notable admission given that the agency has historically gone to great lengths to highlight the potential risks of cannabis consumption.
"There's no evidence to my knowledge that occasional [adult] marijuana use has harmful effects. I don't know of any scientific evidence of that," Volkow said. "I don't think it has been evaluated. We need to test it."
The quote stood out in an article that generally attempts to highlight possible risks of cannabis use while providing an overview of studies that run the gamut on marijuana health impacts. Volkow also said she found it "surprising" that research has indicated that cannabis consumers tend to have a lower body mass index (BMI).
"BMI is lower in marijuana users, and that was very surprising, and yet we know that high BMI, particularly the older you get, can have negative effects," she said. "This is why we need to study it."
This is certainly not to say that the NIDA director supports marijuana commercialization efforts. But to advocates, it's encouraging to see a federal health official rely on the science and acknowledge that, as it stands, the evidence hasn't pointed to serious harms for adults who occasionally use cannabis.
She did tell FiveThirtyEight that she is "absolutely" concerned about use by young people and said that daily consumption of high-THC products ""can have harmful effects even on the adult brain."
But Volkow has taken a fairly level-headed approach to marijuana, pointing out potential dangers for adolescents and pregnant women, for example, while at the same time acknowledging that her expectations about the impact of state-level reforms haven't always come to fruition.
For example, she recognized in a podcast interview released in August that cannabis legalization has not led to increased youth use despite her prior fears, and she spoke about the therapeutic potential of certain psychedelics that have long been deemed "dangerous" under federal law.
The official has also emphasized the need to address substance misuse with a public health lens, rather than subject people to criminalization for using drugs.
She said in an op-ed earlier this month that "stigma remains one of the biggest obstacles to confronting America's current drug crisis," and the government bears some responsibility in perpetuating those stigmas.
"Government policies, including criminal justice measures, often reflect—and contribute to—stigma," she said. "When we penalize people who use drugs because of an addiction, we suggest that their use is a character flaw rather than a medical condition. And when we incarcerate addicted individuals, we decrease their access to treatment and exacerbate the personal and societal consequences of their substance use."
Volkow also talked about how decriminalization, coupled with increased treatment, would represent a superior alternative to incarcerating people over drugs in a recent interview with Marijuana Moment.
In other recent remarks, she argued that there's no need for further research to prove that the criminalization of drugs has disproportionately impacted communities of color.
And when it comes to marijuana research, the official has said that scientists should be allowed to investigate products from state-legal dispensaries instead of using only government-grown plants.
NIDA separately submitted a report to congressional lawmakers emphasizing that the Schedule I status of controlled substances like cannabis is preventing or discouraging research into their potential risks and benefits.
It also said that current restrictions that block scientists from studying the actual cannabinoid products that consumers can purchase at dispensaries is impeding research to an extent that constitutes a public health concern.
Credit Unions Urge Congress To Pass Marijuana Banking Reform Through Defense Bill
Photo courtesy of Martin Alonso.
Dogs Are Being Exposed To Marijuana Through Human Poop And Pet Owners Should Beware, Study Finds
A word of caution to dog owners: apparently some canines are getting intoxicated off marijuana by eating the feces of people who've consumed cannabis, according to a new study.
Dogs are natural scavengers, and so the instinct to eat poop—while gross—is just a fact of life. But a team of Australian researchers found that, in some cases, that instinct can become dangerous, warranting the attention of puppy parents.
The study, published in the Australian Veterinary Journal, looked at 15 cases of confirmed THC toxicosis in dogs who were suspected of, or observed to have, ingested human feces in Melbourne from 2011-2020.
The dogs presented symptoms of incoordination, dilated pupils, urinary incontinence and stupor. Urine tests from eight of the dogs showed THC metabolites in their system.
However, study author Clara Lauinger told Marijuana Moment that this shouldn't necessarily be taken to mean that any level of THC is toxic in dogs.
"The animals in my study had ingested an unknown quantity of feces that contained an unknown concentration of THC and so one would assume this concentration would be at a level that clearly caused toxicity," she wrote in an email. "However this does not mean that all THC ingestions can lead to toxicity."
In fact, there are other studies where animals were administered a controlled dosage of THC and "not a single one of them displayed any adverse effects that we might see with toxicity," she said.
"There are so so many anecdotal reports of the huge benefits that THC administration has on animals, albeit reports are from owners perception rather than peer reviewed research, but this does not mean the industry should disparage THC as a therapeutic agent," Lauinger said.
Most of the dogs in her new study apparently ate the poop at local parks, while others ingested it at the beach, camp sites and walking trails.
"All dogs survived to discharge. Ingestion of human feces containing THC may lead to marijuana toxicosis in dogs," the study states. "Veterinary staff and owners should be attentive in regard to using appropriate hygiene measures when managing these dogs."
The authors said that there are a number of reasons that a dog might eat poop—or, put scientifically, engage in coprophagy. But they floated one possibility for the marijuana-specific feces-eating trend: "It is possible that the presence of marijuana in feces increases its attractiveness for ingestion by altering its scent, texture and/or taste."
Also, while this study is limited to data on about two dozen dogs in one city of Australia, the authors also said that the habit "might be more common than what owners report," pointing to Google search results from people reporting a dog ate feces and exhibited signs of lethargy.
The idea of dogs getting high off THC-containing human waste might seem like a stretch on its own, but the study also explains that canines have more cannabinoid receptors than humans, "making dogs more sensitive to the effects of THC."
"In conclusion, this case series suggests that ingestion of feces produced by a human marijuana user may lead to signs of marijuana toxicosis," the researchers said. "Clinical signs of toxicosis were similar to those previously reported for dogs with conrmed marijuana toxicosis though gastrointestinal signs were not the most common feature despite coprophagy."
"Veterinary staff and owners should be mindful of this exposure source to ensure appropriate hygiene measures are taken when managing these dogs," the study says.
Lauinger said that there "needs to be an industrywide understanding of the fact that there are so many different strains of cannabis and each of these strains has different cannabinoid profiles that have possible potential for beneficial therapeutic effects."
"These strains could be researched with a focus on what ones are suitable for animals and at what dose rather than blanketing all strains as being toxic," she said. "I hope the public can be patient and also get behind us researching the dosing more."
While there are clear concerns about dogs ingesting excess levels of THC, studies have found promising results when it comes to the therapeutic potential of other cannabinoids like CBD for pets.
For example, dogs with epilepsy experience considerably fewer seizures when treated with CBD oil, a study published in the journal Pet Behaviour Science in 2019 found.
The prior year, a separate study determined that CBD can alleviate the symptoms of osteoarthritis in dogs.
The Food and Drug Administration (FDA), for its part, has repeatedly warned pet owners about using CBD to treat firework-related anxiety in pets around the July 4 holiday.
"You should be aware that FDA has NOT evaluated these products and can't say whether they are safe or effective, how they are manufactured, or whether they contain CBD," the agency said this year.
Germany Will Legalize Marijuana And Promote Drug Harm Reduction, Governing Party Coalition Officially Announces
Photo courtesy of Pexels.