Marijuana Flower Offers More Pain Relief Than Other Cannabis Products, Study Finds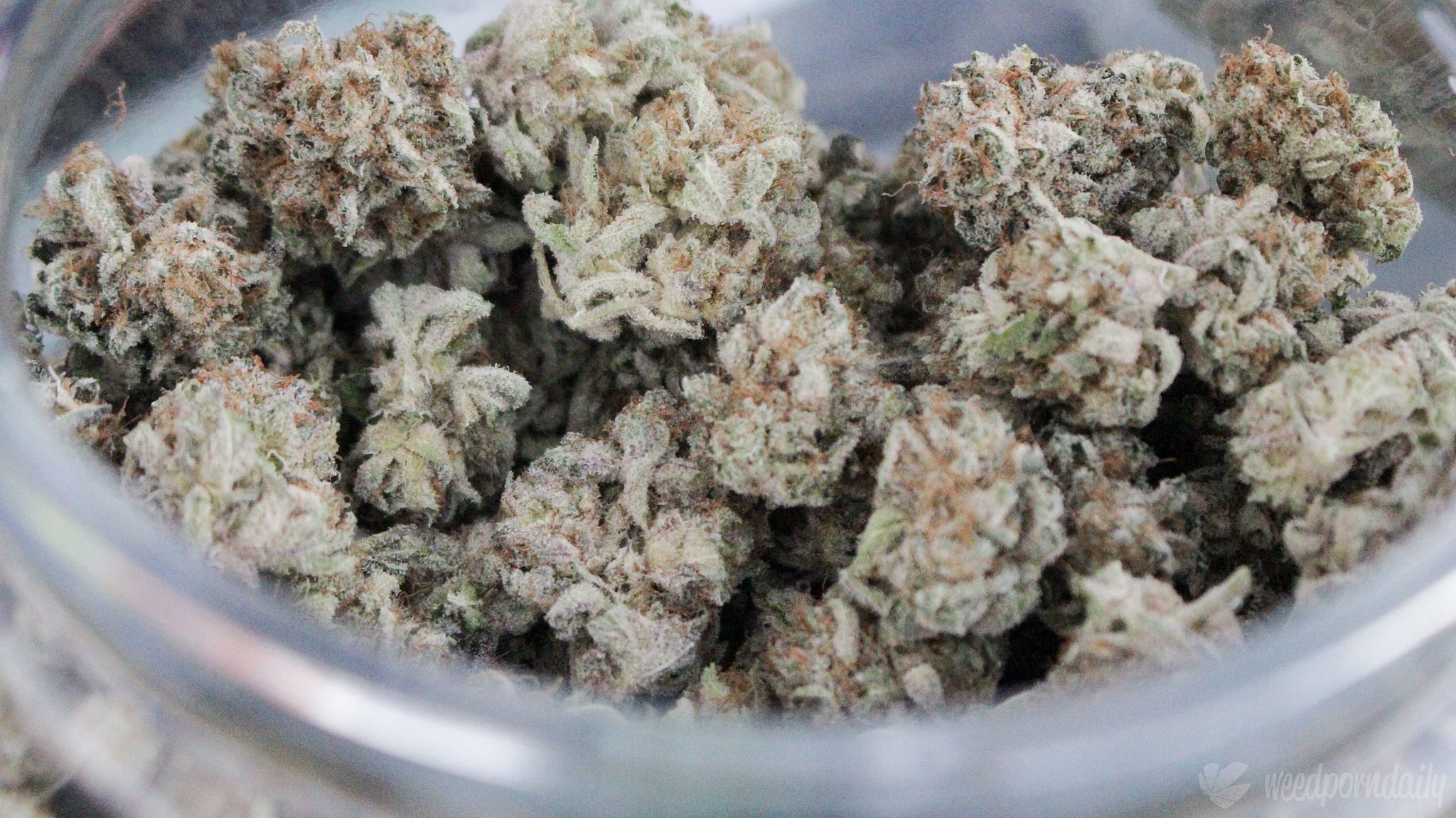 Among the overwhelming variety of cannabis products available on the market today, the most effective for pain relief appears to be whole dried marijuana flower and products high in THC, a new study finds.
"Whole cannabis flower was associated with greater pain relief than were other types of products, and higher tetrahydrocannabinol (THC) levels were the strongest predictors of analgesia and side effects prevalence across the five pain categories," researchers from the University of New Mexico wrote. "In contrast, cannabidiol (CBD) levels generally were not associated with pain relief except for a negative association between CBD and relief from gastrointestinal and non-specified pain."
Using data from a mobile app that aims to educate users about cannabis products and help them track their experiences, the researchers found that most people who reported self-medicating with marijuana have short-term, yet significant, relief from pain. "In our sample," they write, "we observed an average pain reduction of roughly 3 points on a standard 0 to 10 visual analogue pain scale, consistent with its application as a mid-level analgesic."
The findings, published in Complementary Therapies in Medicine in late July, are the latest in a robust body of scientific literature that shows marijuana can help people with different kinds of pain.
The study's goal was to gauge how the severity of pain changed and what side effects were experienced after cannabis consumption, and whether these effects differed by product. Researchers used information gleaned from Releaf App, a mobile software program developed by three of the study's authors and released in 2016. The app allows users to monitor their symptoms before, during and after consuming cannabis, thus helping them to understand the differences between products and delivery methods.
The study—which calls the Releaf data set "the largest database of real-time cannabis administration sessions in the U.S"—analyzed 20,513 cannabis sessions recorded in the app by 2,987 people between June 6, 2016 and October 24, 2018.
"Perhaps the most surprising result," lead author Xiaoxue Li said in a statement, "is just how widespread relief was with symptom relief reported in about 95 percent of cannabis administration sessions and across a wide variety of different types of pain."
"The results suggest that cannabis flower with moderate to high levels of tetrahydrocannabinol is an effective mid-level analgesic."
On average, users reported their starting pain to be 5.87 on a scale of 1 to 10. After consuming marijuana, that number fell to 2.77—a decrease of 3.1 points.
"Among the limited number of product characteristics that are typically made available to consumers, we found that consumption of whole, natural Cannabis flower was associated with greater anesthetic potential than were most other types of products," the authors wrote.
The study also found:
Patients whose cannabis sessions involved flower reported similar pain relief as those using concentrates and topicals. Edibles, pills and tinctures, however, offered less relief than flower.
Concentrates were found to be associated with more negative side effects, which the researchers reasoned could be because of solvents and other additives, as well as the removal of most terpenoids, terpenes and flavonoids.
Products labeled as hybrid strains were more effective at relieving pain than those labeled indica or sativa.
Combustion method didn't affect pain.
Higher THC levels offered more pain relief, while higher CBD levels did not.
Patients with back, joint or muscle pain, headache or migraine and non-specified pain saw more relief with high-THC products.
Patients with gastrointestinal/abdominal-related pain found more relief with lower levels of THC.
As for other reactions, patients were more likely to report positive effects than negative effects: they cited dry mouth and feeling foggy as the most common negative ones, while feeling relaxed and peaceful were frequently reported as the most positive ones. Additionally, while CBD levels didn't impact pain much, the cannabinoid did appear to decrease the likelihood of having negative side effects.
"The current findings," the study concludes, "show that self-directed medical cannabis treatment, especially among users of higher THC products, is associated with significant improvements in at least short-term pain relief, perhaps a major reason why cannabis has become one of the most widely used medications in the United States."
In a statement, Jacob Vigil, another study author and UNM associate professor of psychology, said the reason why dried cannabis flower may be more effective for pain is because of its "numerous constituents that possess analgesic properties beyond THC, including terpenes and flavonoids." These compounds probably work together to increase cannabis' therapeutic effects, he said.
"Our results confirm that cannabis use is a relatively safe and effective medication for alleviating pain, and that is the most important message to learn from our results," Vigil continued. "It can only benefit the public for people to be able to responsibly weigh the true risks and benefits of their pain medication choices."
Study Reveals How Marijuana Components THC And CBD Affect Chronic Pain
Photo courtesy of WeedPornDaily.