Marijuana 'Entourage Effect' With Multiple Cannabinoids Produces A Stronger And Longer Lasting High Than Pure THC, Study Finds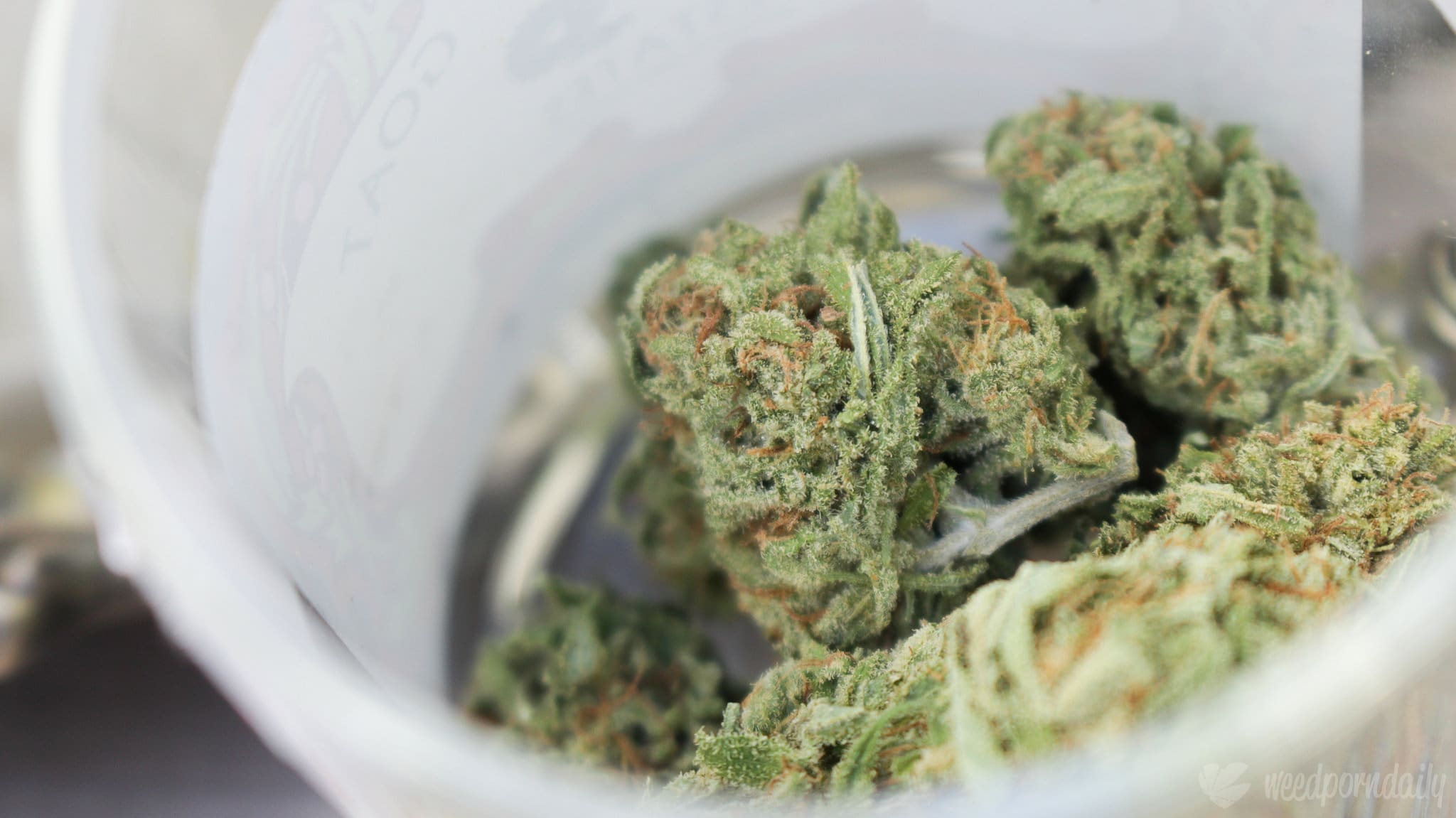 When most people think about the "high" of consuming marijuana, they typically think about the plant's main psychoactive component, THC. But a new study is supporting the "entourage effect" theory, finding that cannabis products with a more diverse array of natural cannabinoids produce an even stronger psychoactive experience that lasts longer than the high generated by pure THC products.
The study utilized novel electroencephalogram (EEG) technology supported by AI to quantify the "high" people experienced when vaping two different products: 1) a full-spectrum live rosin with average 85 percent THC as well as other natural cannabinoids and terpenes, and 2) a high purity THC oil with 82-85 percent potency.
"The first group exhibited a considerably faster and more potent psychoactive response compared to the latter group."
A total of 28 adults participated in the study, strapping on the EEG headset developed by the cannabis technology company Zentrela and taking two hits (8 mg) of either the full-spectrum or pure THC varieties from a vape manufactured by PAX, which also supported the study.
After getting a baseline reading before the participants consumed the products, the EEG monitored activity in eight regions of the brain over the course of 90 minutes. The tests were then converted into "psychoactive effect levels (PEL) in a standardized scale from zero percent to 100 percent."
The results showed that the full-spectrum live rosin with THC and other cannabinoids and terpenes had a slightly earlier onset of three minutes, a higher potency reading for the onset (20.8 percent) and higher potency at the peak after 15 minutes (40 percent) and after 90 minutes (30.2 percent).
The pure THC product's average onset was four minutes, with potency at 13.5 percent. At the peak, the potency was 19.1 percent, and that dropped slightly to 18.1 percent.
In other words, the study, which was not peer reviewed and has not been published in a scientific journal, seems to support the concept of an "entourage effect," with marijuana that contains a more diverse mix of its natural components producing a more powerful experience. This is also believed to be important for patients, as the entourage effect could bolster certain therapeutic applications.
"Consumers looking for psychoactive effects typically shop for cannabis products based on THC, which is a bit of a fallacy," Brian Witlin, vice president of product development at PAX, said in a press release on Tuesday.
"In the spirit of continuing to advance cannabis research and understanding of the plant—which has been far too limited for much too long—we wanted to demonstrate through scientific study how full spectrum products with the full range of terpenes and cannabinoids have a more profound impact on the onset and ultimate cannabis experience," he said. "We hope this type of insight helps consumers understand that shopping for products based on THC percentage alone is not the leading indicator of expected experience."
Not only could this study help inform consumer experiences, but the findings can also help cannabis companies develop more targeted products leveraging data about how different combinations of cannabinoids produce different effects.
"This endeavor not only deepens our comprehension of consumer experiences but also underscores the commitment to providing accurate and comprehensive information to consumers, thereby fostering informed product selection and consumption decisions," the study authors concluded.
This isn't the first study to identify the relative benefits of more diverse cannabis products. A 2018 study found that patients suffering from epilepsy experience better health outcomes—with fewer adverse side effects—when they use plant-based CBD extracts compared to "purified" CBD products.
Florida Supreme Court Schedules Hearing To Decide If Marijuana Legalization Initiative Will Make The 2024 Ballot
Photo courtesy of WeedPornDaily.