Marijuana Bumper Stickers? No Thanks, Drivers Say In National Survey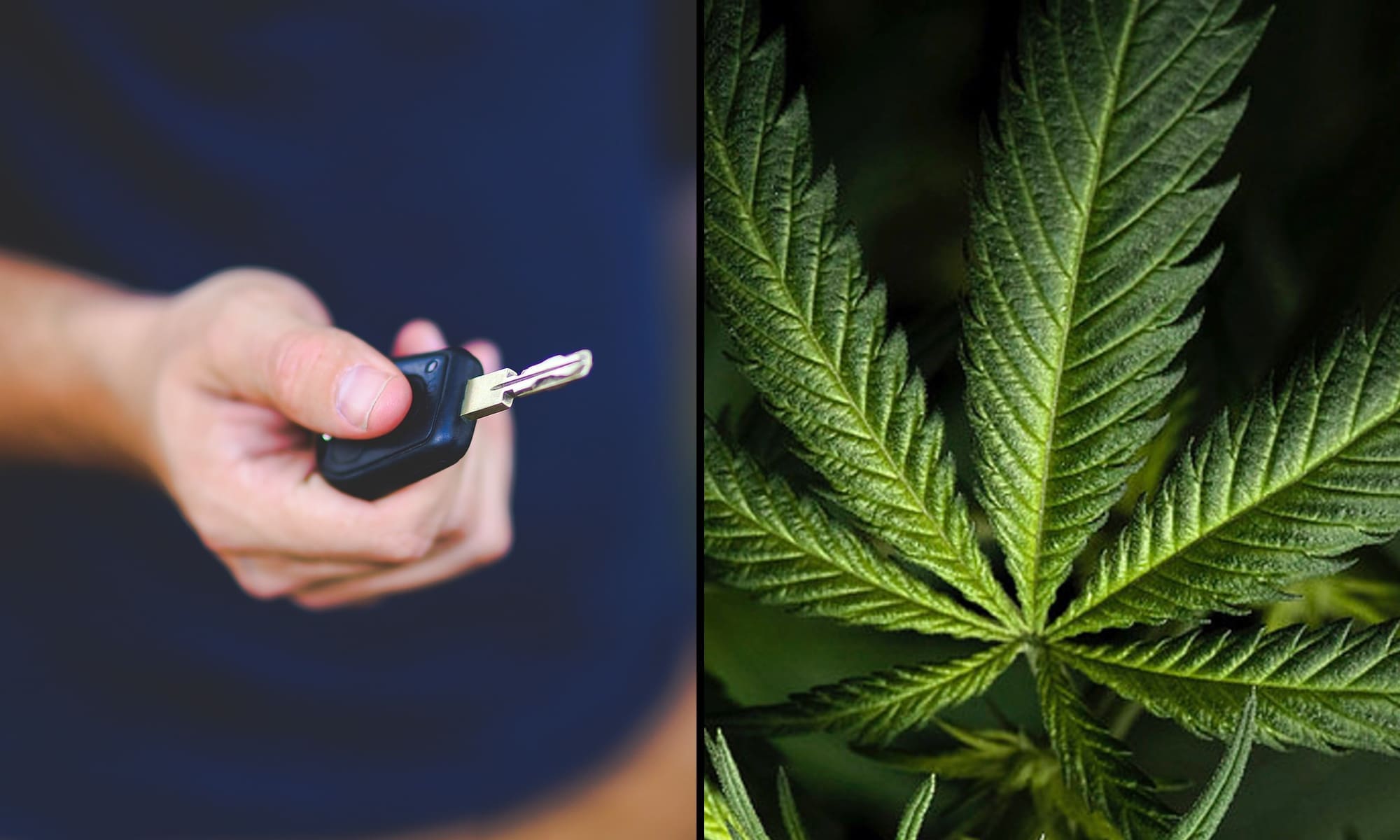 Even as a growing number of states are enacting legalization laws, stigma around marijuana is alive and well in the United States—at least according to a recent survey about the kinds of bumper stickers America's drivers are willing to put on their vehicles.
Drivers said they would be less open to displaying a cannabis-related decal than ones featuring messages surrounding other controversial topics, such as politics, religion, gun ownership or even President Trump.
Of those who wouldn't sport a cannabis bumper sticker on their cars, most said they worried it would affect how police would perceive them.
The survey of 1,195 people asked whether drivers would be willing to display various bumper-sticker messages, including their "support for/opposition to marijuana." Of all the topics asked about, cannabis was the least popular, with only 34 percent of respondents saying they'd consider such a decal.
By comparison, 53 percent said they would be willing to advertise their views on gun ownership, 44 percent said they would display their religious identity and 42 percent said they would share their stance on President Trump.
The survey was conducted by SafeHome.org, a website that publishes consumer information about home and personal safety. The company acknowledges that the data "rely on self-reporting," which doesn't always provide the most reliable conclusions. "There are many issues with self-reported data," the site points out. "These issues include, but are not limited to, selective memory, telescoping, attribution and exaggeration."
The poll nevertheless provides a glimpse into what at least some Americans are thinking when they weigh what views to broadcast on the road.
When drivers who said they wouldn't display marijuana messages were asked what made them hesitate, 59 percent said they believed it would "affect how police perceive me." Nearly half (45 percent) said they thought "it looks tacky"—more than any other topic but Trump.
Roughly a third of drivers who said they wouldn't sport a cannabis bumper sticker said the topic was too personal (35 percent), it would affect how other drivers would perceive them (32 percent) or that they simply didn't care enough about it (31 percent).
The survey also asked respondents about whether they believed their existing bumper stickers had indeed attracted unwanted attention, either from police or fellow drivers. Marijuana, however, was not included in that section of the survey. Among issues people believed they were pulled over unfairly for, "endorsement of racial identity/equality" ranked highest. When it came to aggression from other drivers, "support of/opposition to President Trump" was the top response.
Whether or not a weed bumper sticker makes someone more likely to be pulled over, it's easy to see why drivers may have that fear. In many states, law enforcement organizations remain among the most stubborn opponents to legalization, and among their most common arguments is that legalization will make America's roads more dangerous. Available data, however, are less clear on that subject.
Some research has found that traffic fatalities went down after legalization while overall accidents went up, a result that could be the result of drivers drinking less alcohol. The effects also seem to vary from state to state. A 2019 congressional report acknowledged the lack of a clear consensus on marijuana's impact on driver safety. "Although laboratory studies have shown that marijuana consumption can affect a person's response times and motor performance," the Congressional Research Service wrote, "studies of the impact of marijuana consumption on a driver's risk of being involved in a crash have produced conflicting results, with some studies finding little or no increased risk of a crash from marijuana usage."
Cannabis, of course, is also the only item in the new bumper sticker survey that is directly attributable to motor impairment. That, combined with the fact that marijuana remains illegal in much of the country, is likely to make drivers think twice about slapping a weed-friendly bumper sticker on the back of their car.
Despite the controversy, however, most Americans support legalization at rates of between 60 percent and 70 percent, according to recent national polls. And a recent YouGov survey found that 55 percent of respondents said that legalization was either a complete success or "more of a success than a failure."
Constitutionally speaking, Americans have a First Amendment right to political speech, and courts have ruled that bumper stickers generally fall under that protection. And political statements, even those supporting marijuana or its legalization in areas where it's still illegal, aren't themselves evidence that a person has violated any laws.
In practice, however, it's still possible for law enforcement to target individuals for mundane reasons like bumper stickers only to later cite a different, more valid reason to justify a traffic stop. Perhaps unsurprisingly, it seems the best way to avoid attention when driving is to keep your car au naturel: Vehicles with at least one controversial decal on them, the SafeHome.org survey found, were almost three times more likely to be pulled over during the past year.
Congressional Report Raises Questions About Whether Marijuana Impairs Driving