Congressional Lawmakers Decline To Put Marijuana Reform In Defense Bill As New Details Surface On SAFE Plus Package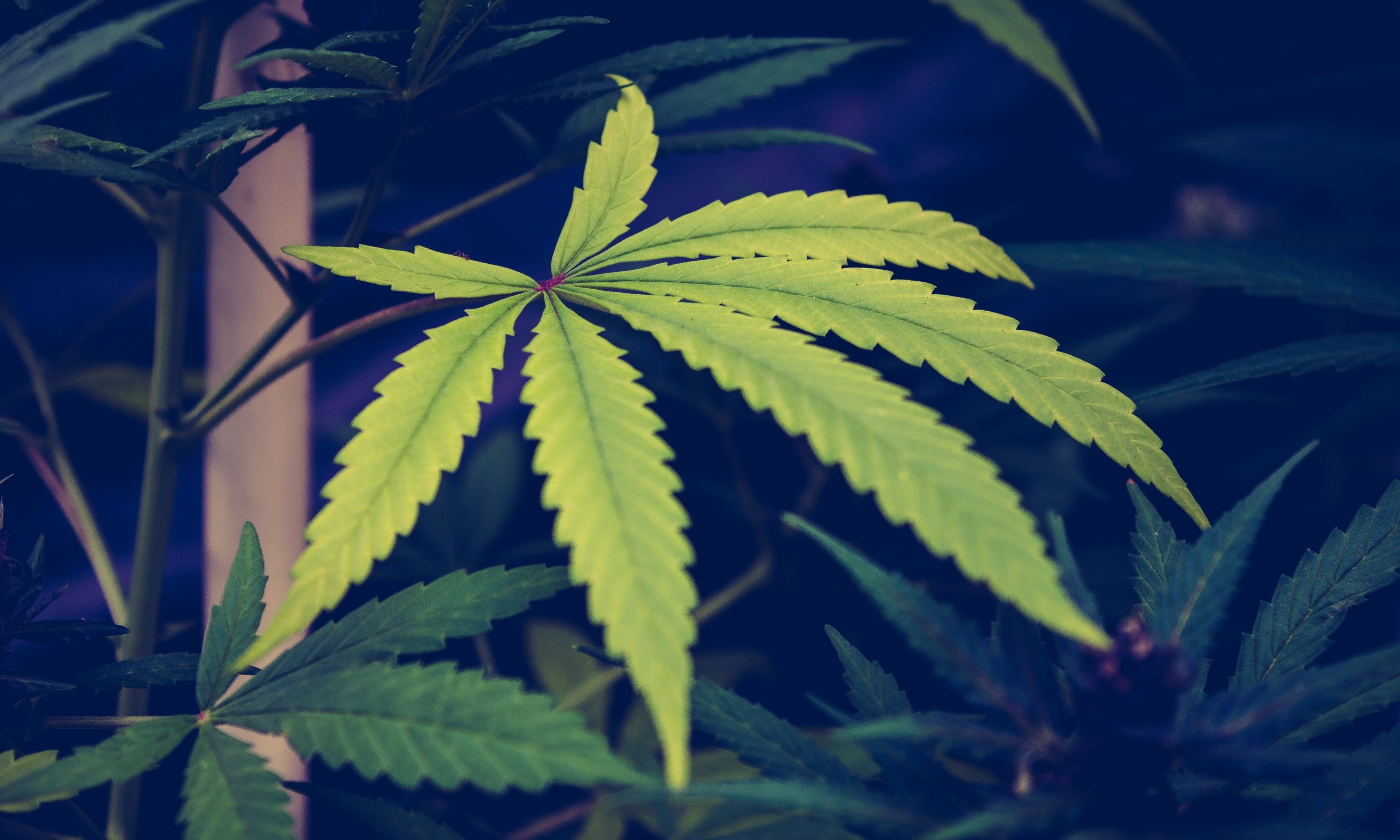 A large-scale defense bill that advocates had hoped would serve as a vehicle to enact marijuana banking and expungements reform does not include any cannabis language following bipartisan and bicameral negotiations.
At the same time, details about the so-called SAFE Plus package that lawmakers have been negotiating are emerging, including the potential inclusion of language on gun rights for marijuana consumers. The deal could still advance as part of separate omnibus appropriations legislation, or even as a standalone, before the end of the year.
Talks over SAFE Plus have been intensifying in recent weeks, and they were complicated in part by a Justice Department memo to senators outlining concerns about marijuana banking reform that sources told Marijuana Moment have since been resolved. Key GOP senators met with DOJ to discuss the issues on Monday, Politico reported.
While hopes were high that lawmakers would seek to attach the cannabis proposals to the National Defense Authorization Act (NDAA), pushback from certain GOP lawmakers derailed that plan ahead of a scheduled House Rules Committee meeting on Monday.
House lawmakers delayed consideration of NDAA in that committee amid reported disagreements over unrelated provisions that deal with the repeal of the vaccine mandate for military service members and federal permitting reform.
But on Tuesday, the bill text was posted—without any components concerning marijuana policy.
It's still possible that members might file cannabis-related amendments to NDAA, but it comes as a disappointment to advocates that the SAFE Plus package was not included in the base bill, which would have been a strong sign of bipartisan support.
The House already approved its version of the defense legislation earlier this year, with the language of the SAFE Banking Act included, but it was uncertain whether the Senate would go along with it, especially amid calls for more comprehensive reform.
The NDAA is now being pursued through a separate, unrelated legislative vehicle that was already passed by the Senate, which previously refused to sign off on passing cannabis banking reform as part of the bill in 2021—but the political dynamics have shifted considerably since then.
Senate Majority Leader Chuck Schumer (D-NY) has dedicated significant time to negotiations over SAFE Plus, and the fact that Republicans reclaimed the majority in the House following last month's elections added urgency to advancing some kind of cannabis reform during the lame duck session.
On Tuesday, Schumer responded to criticism from Senate Minority Leader Mitch McConnell (R-KY), who said on the floor that he was opposed to efforts by Democrats to attach marijuana banking and other "pet priorities" to NDAA.
"This is something, again, that's had bipartisan support. We've been working with Republicans. It's a priority for me," Schumer said. "I'd like to get it done. We'll try to discuss the best way to get it done."
While the standalone SAFE Banking Act enjoys sizable bipartisan support, it seems there's growing consensus among the GOP ranks that it should not be enacted through NDAA.
For example, Sen. Jim Inhofe (R-OK), the Armed Services Committee ranking member whom this year's defense bill is named after, said he would "vote against my own bill" if it contained items he considered unrelated, such as cannabis banking.
Sen. Kevin Cramer (R-ND), who is a cosponsor of the standalone SAFE Banking Act, also said that he's not in favor of passing the reform through NDAA, telling Politico that the process "dilutes the proper role of this place."
It appears those concerns won the day, with cannabis measures being left out of NDAA.
—
Marijuana Moment is tracking more than 1,500 cannabis, psychedelics and drug policy bills in state legislatures and Congress this year. Patreon supporters pledging at least $25/month get access to our interactive maps, charts and hearing calendar so they don't miss any developments.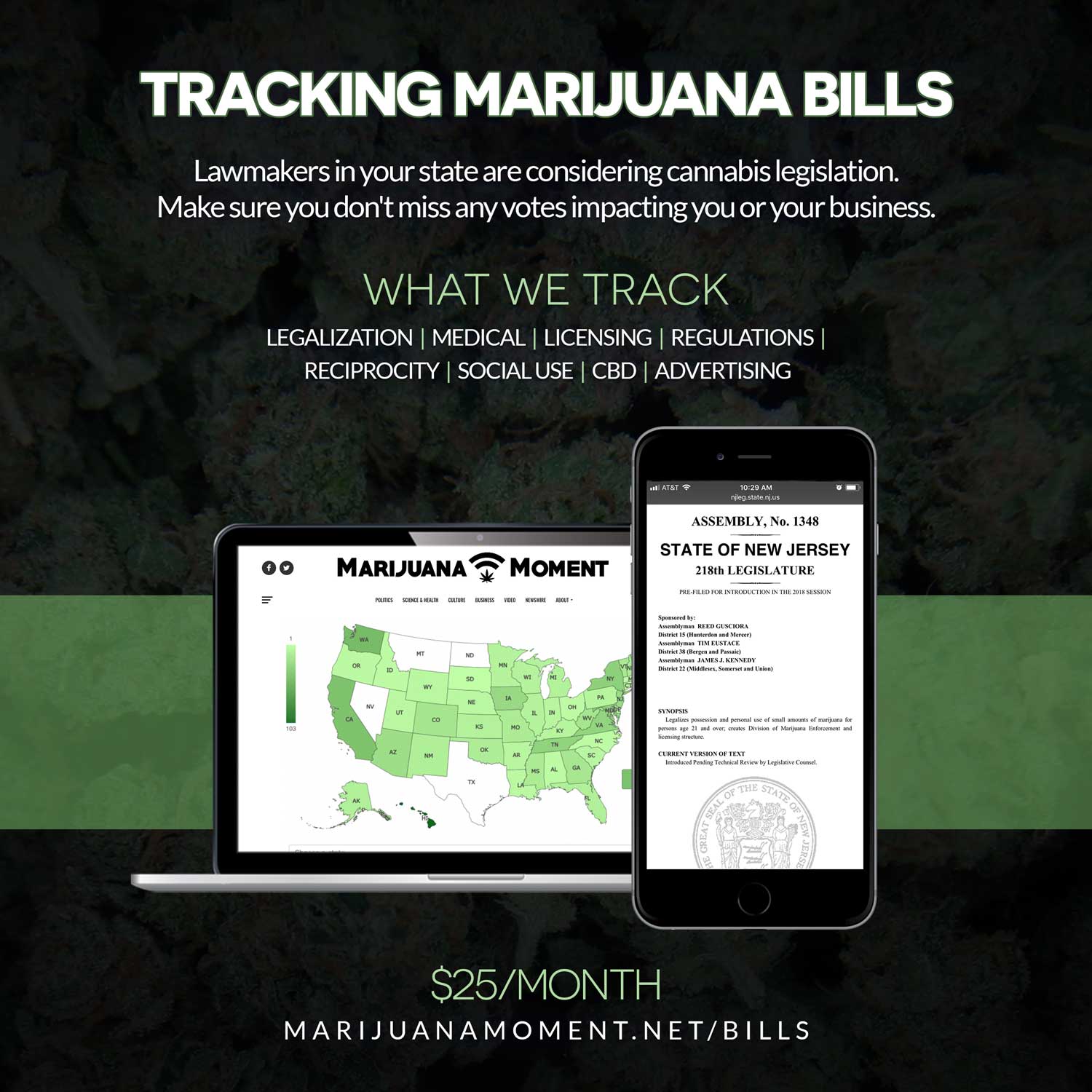 Learn more about our marijuana bill tracker and become a supporter on Patreon to get access.
—
Looking ahead, the expectation is that SAFE Plus, in whatever form it is ultimately introduced, will include the SAFE Banking Act, which provides protections for financial institutions that work with state-legal marijuana businesses, and the bipartisan Harnessing Opportunities by Pursuing Expungement (HOPE) Act, which would incentivize state-level cannabis expungements.
Sources have been telling Marijuana Moment for the past several months that lawmakers have been discussing adding to SAFE Plus language to protect Second Amendment rights for cannabis consumers by exempting people in legalized states from a federal restriction that bars any "unlawful user" of a controlled substance from owning a firearm. Politico reported on Monday that the current negotiated package does, in fact, include the Gun Rights And Marijuana Act (GRAM) Act.
Meanwhile, at the request of certain Senate offices, the Justice Department wrote a recently disclosed memo earlier this year outlining areas of the SAFE Banking Act that it identified as potentially problematic. While Senate sources said that those issues have been fixed in the latest language, some GOP senators arranged a meeting with DOJ on Monday to go over the concerns.
Those lawmakers who met with department officials were Sens. Pat Toomey (R-PA), Jim Inhofe (R-OK) and Chuck Grassley (R-IA), according to Politico.
Rep. Ed Perlmutter (D-CO), the House sponsor of the SAFE Banking Act, said last week that he sees signs that the Senate will finally act on the legislation during the lame duck session—but he cautioned that he's "been disappointed before."
Schumer recently met with Senate Banking Committee Chairman Sherrod Brown (D-OH) and bipartisan lead SAFE Banking Act sponsors Sens. Jeff Merkley (D-OR) and Steve Daines (R-MT). He had a follow-up conversation with Daines last week, and the Republican senator told Politico that those talks have been "productive."
Daines said that senators have been specifically addressing "questions [around] fairness, as it relates to income qualifications for a mortgage and so forth" to protect workers in the cannabis industry from being denied financial services as a result of their employment. The senator would "like to see some of those changes," he said.
For his part, Brown said more recently that he had hoped the banking reform legislation would be included as an amendment to NDAA. Sen. Rand Paul (R-KY), a proponent of ending prohibition, also told Politico that he believes there's enough support for the SAFE Banking Act, "even as a standalone."
Schumer had said in October that Congress was getting "very close" to introducing and passing the marijuana banking and expungements bill, citing progress he's made in discussions with a "bunch of Republican senators."
Sen. Cory Booker (D-NJ), meanwhile, said following the election that Democrats who want to enact cannabis reform must either do it "now" during the lame duck session or wait until "many years from now" when his party has a shot at controlling Congress again.
Booker previously opposed moving marijuana banking reform before Congress effectively ended prohibition with an eye toward equity. But he softened his position in recent months, becoming increasingly open to moving the incremental legislation.
For some advocates, support for the so-called "SAFE Plus" package will be largely contingent on the details of changes to the banking language, as they're discontent with the current provisions that have passed the House in some form seven times now.
Specifically, they'd like to see the bill amended to provide funding for Minority Deposit Institutions (MDIs) and Community Development Financial Institutions (CDFIs) that lend commercial loans to minority-owned businesses.
They're further called for changes to require banks that work with the cannabis industry to demonstrate non-discrimination in lending, as Supernova Women Executive Director Amber Senter wrote in a recent op-ed for Marijuana Moment.
These amendments align with some of the SAFE Banking Act recommendations that Cannabis Regulators of Color Coalition (CRCC) outlined in a paper sent to legislative leaders in August.
The Independent Community Bankers of America (ICBA), meanwhile, sent a letter to Senate leadership last week, calling for a floor vote on the SAFE Banking Act "without further delay" by the year's end.
"This legislation enjoys strong, bipartisan support, would resolve a conflict between state and federal law, and addresses a critical public safety concern," ICBA, which commissioned a poll demonstrating that support earlier this year, said. "We urge its enactment without further delay."
Another poll released last week found that three in four American voters—including bipartisan majorities—support ending federal marijuana prohibition, expunging prior convictions and allowing banks to work with state-legal cannabis businesses.
McConnell Blasts Democrats Over Plans To Add Marijuana Banking To Defense Bill, While Schumer Defends It As 'Priority'