Key Senate Chairman Signals Marijuana Banking Will Wait Until 2023, Says There's 'Interest In The Republican House'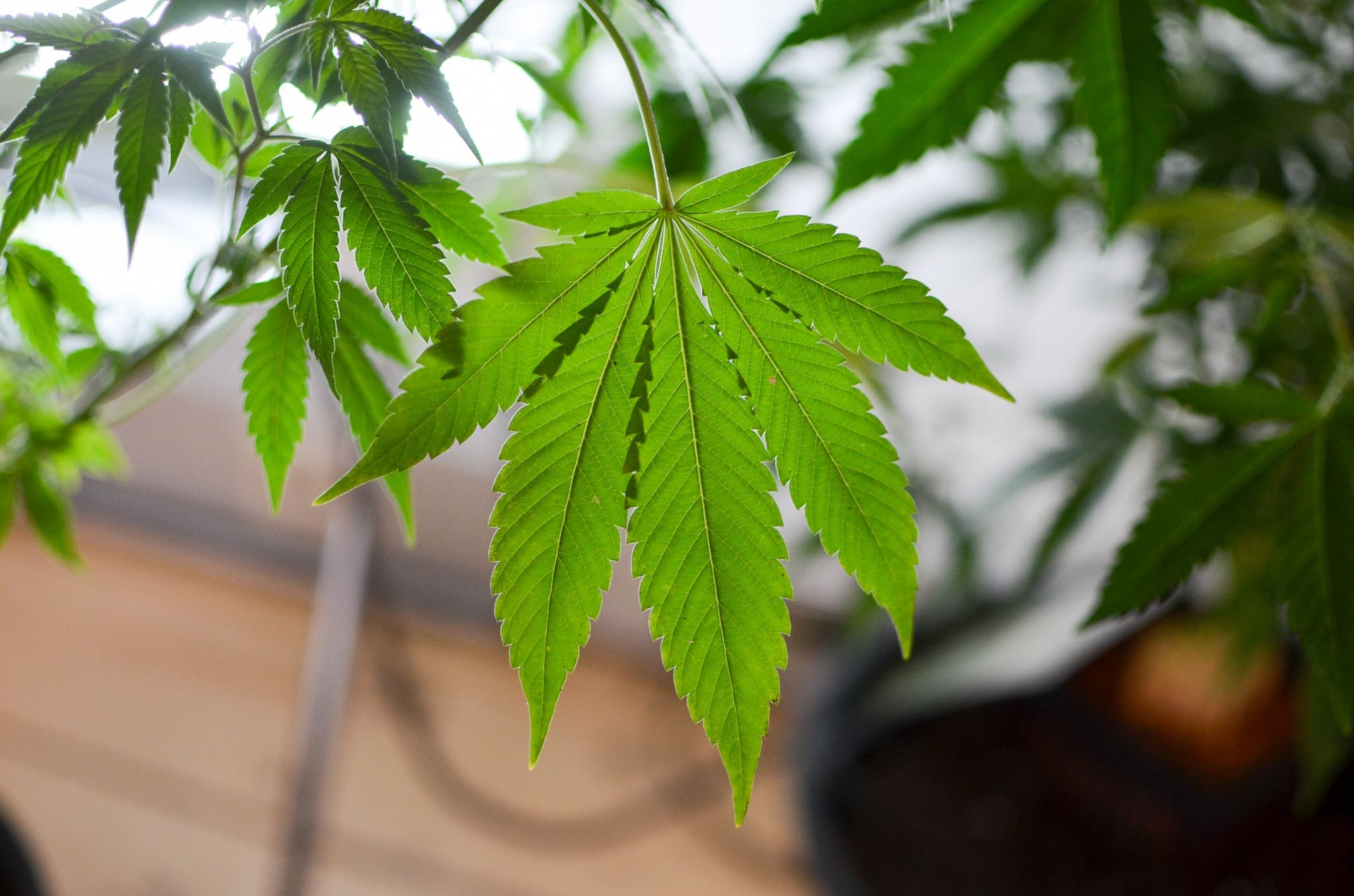 Senate Banking Committee Chairman Sherrod Brown (D-OH) signaled on Thursday that marijuana banking reform might be on hold until the next Congress in 2023, rather than passed during the lame duck session as advocates and stakeholders had hoped. However, Brown's office told Marijuana Moment that the senator still would like to see the reform included in omnibus appropriations legislation this year so long as it contains additional provisions that he supports.
Asked about the Secure and Fair Enforcement (SAFE) Banking Act, the senator told Punchbowl News's Brendan Pederson on Thursday that he expects to "take it up and get it through" in 2023, adding that "there's interest in the Republican House."
Brown also expressed interest in the expanded SAFE Plus bill that Senate leadership has been finalizing because it's expected to go beyond simple banking reform and also contain other provisions dealing with expungements and more.
Brown has been lukewarm on the version of SAFE that has passed the House several times. But he's now more supportive with the Senate version that we've been talking about, which should include a lot of cannabis equity provisions — expungement funds, mortgage access and more

— Brendan Pedersen (@BrendanPedersen) December 15, 2022
The new 2023 comments seemed to depart from what Brown said in an interview that aired on Monday, with the senator insisting that a deal with banking included "absolutely could still happen," and lawmakers were "this close to a deal," placing his thumb and index fingers about an inch apart.
But while the new remarks raised some initial concerns for advocates and stakeholders, Brown's office sent a clarifying statement to Marijuana Moment on Thursday.
"Senator Brown would support SAFE Plus in the omnibus bill," they said. "SAFE Plus includes provisions Senator Brown supports, such as clarity for [community development financial institutions] and for cannabis workers regarding mortgages."
With Republicans set to reclaim a House majority in the next Congress, the idea that SAFE Banking has a clearer pathway in 2023 versus 2022 with Democrats currently in control of both chambers is questionable. The reform does enjoy strong bipartisan support, but it's not clear that GOP leadership in the House will prioritize it, much less go along with an expanded version that contains the expungements components that Brown and others have pushed to include.
Brown has long maintained that he's only interested in advancing cannabis banking if it's paired with additional provisions on sentencing reform.
Punchbowl News also raised concerns among advocates and stakeholders earlier this week after another of its reporters said that SAFE Banking "will not be included" in a forthcoming omnibus appropriations package. The text of that legislation has not been released, though lawmakers have reached an agreement on a "framework."
Meanwhile, Sen. Steve Daines (R-MT), who is a lead sponsor of the standalone SAFE Banking Act, said on Thursday that he is talking to leadership about using the omnibus as the vehicle to enact the legislation but that it will be "an uphill climb" to get an agreement on it.
Sen Steve Daines (R-Mont) says it's "an uphill climb" to get marijuana banking into the end of year spending bill but he's talking to various leaders about it.

Looking unlikely to me!

— Arthur Delaney 🇺🇸 (@ArthurDelaneyHP) December 15, 2022
These developments come after the GOP Senate whip said he's not expecting the cannabis proposal to be attached to the spending bill, either. And Senate Minority Leader Mitch McConnell (R-KY), who applauded the exclusion of SAFE Banking from a must-pass defense bill last week, has repeatedly signaled that he'd fight against attempts to advance it through appropriations as well.
McConnell said in a floor speech on Wednesday that "poison pills…will need to stay away from the process."
McConnell has previously referred to marijuana banking as a "poison pill" in the context of other large-scale legislation, but he didn't explicitly reference the reform in these latest remarks. Still, it's not an especially encouraging position for advocates who view appropriations as one of the last remaining vehicles for SAFE Banking or a broader SAFE Plus package that could include expungements and other cannabis provisions, short of moving it as a standalone before Congress adjourns for the session.
Not everyone shares this pessimism, however, including SAFE Banking sponsor Rep. Ed Perlmutter (D-CO), who has made abundantly clear that he's unwilling to give up the push and will continue to seek the bill's passage before his retirement at the end of the 117th Congress.
A staffer in Perlmutter's office told Marijuana Moment on Wednesday that while there's uncertainty about advancing cannabis banking reform through the omnibus spending bill, the congressman "is still pushing as hard as he can and talking to leadership."
—
Marijuana Moment is tracking more than 1,500 cannabis, psychedelics and drug policy bills in state legislatures and Congress this year. Patreon supporters pledging at least $25/month get access to our interactive maps, charts and hearing calendar so they don't miss any developments.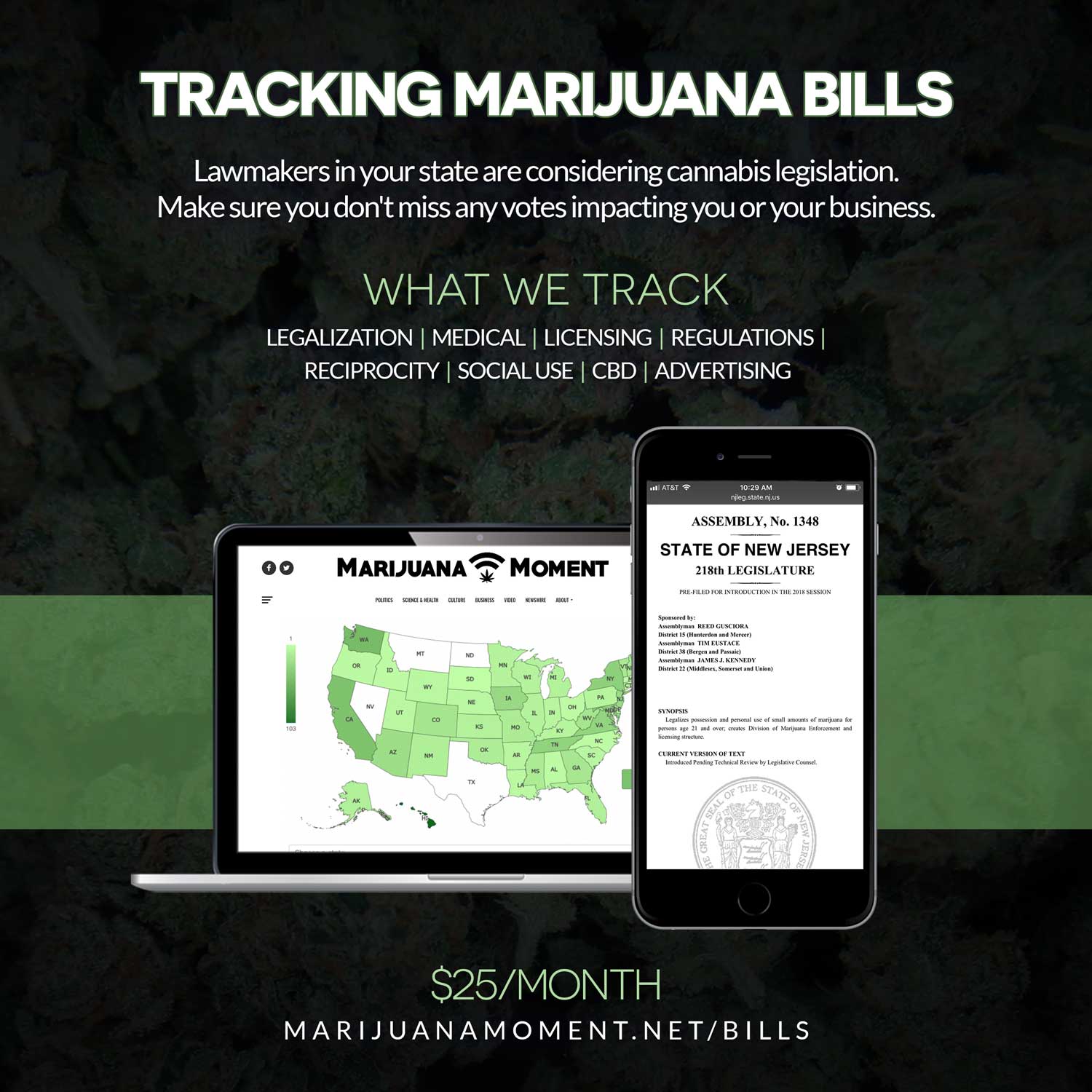 Learn more about our marijuana bill tracker and become a supporter on Patreon to get access.
—
Perlmutter said at a House Rules Committee meeting on Tuesday that SAFE Banking is one of two "outstanding matters that I'm still working on." After the reform was left out of the National Defense Authorization Act (NDAA) last week, he said he was looking at appropriations as an alternative vehicle, but at this point he said he's just intent on adding it to "something."
With each day that passes in the lame duck, there's growing frustration and anxiety among advocates and stakeholders, some of whom feel that this may be the last chance in the short-term to get marijuana banking enacted before Republicans reclaim the majority in the House starting on January 3.
For his part, Sen. Cory Booker (D-NJ) has pinned blame on McConnell, telling NJ.com that his vocal opposition to cannabis reform has had a chilling effect of GOP members who might otherwise be amenable to passing legislation that contains SAFE Banking language.
"They're dead set on anything in marijuana," he said, referring to Republican leadership. "That to me is the obstacle."
"The caucus is clearly divided but the people in power in their caucus are clearly against doing anything on marijuana," he added.
While McConnell's influence on the issue during the lame duck seems apparent, however, many industry stakeholders feel that Senate Majority Leader Chuck Schumer (D-NY) shares at least some of the blame, arguing that it's incumbent on him to leverage the Democratic majority and force floor consideration of the incremental reform.
It's the least he could do, they say, given his earlier promises to bring comprehensive legalization to the floor.
It's not as if everyone has accepted the idea that a Democratic Senate and GOP House means that incremental reform is dead on arrival in the 118th Congress. There are some who even believe that House Republicans may take the chance to seize the issue from Democrats with their new majority—which is certainly the hope of pro-legalization Rep. Nancy Mace (R-SC).
The congresswoman said in a since-deleted tweet on Wednesday that "SAFE Banking is a good bill and it's a shame all the misinformation about how its passage was imminent. As we close on the end of the legislative session we must look ahead and look beyond SAFE next Congress."
The post picked up some attention from advocates and stakeholders before being deleted, but a staffer told Marijuana Moment that the congresswoman plans to expand on her thinking in a Twitter thread on Thursday.
As supporters wait to see what actually makes it into the omnibus appropriations legislation, which is now expected to be released in the coming days, there's been a concerted push from a wide range of interests to pressure lawmakers to get the job done.
One campaign from the Marijuana Policy Project (MPP) picked up particular steam on Wednesday, with major corporate players and celebrities sharing the organization's call-to-action on SAFE Banking.
Industry players have long been unified around the idea of passing SAFE Banking, and doing so urgently, but the coordinated push this past week has underscored just how high they view the stakes in these final weeks of the lame duck.
Financial organizations including the National Association of Federally-Insured Credit Unions (NAFICU) and Independent Community Bankers of America (ICBA) have also been amplifying their message to lawmakers to get the job done sooner than later.
Last week, SAFE Banking sponsor Sen. Jeff Merkley (D-OR) said that he will "keep fighting" to get the reform "passed this year," adding that "this is not the end of the road."
"We need to make sure that legal cannabis businesses have access to the financial services they need—operating in cash is an open door to robbery and money laundering," he said. That's also a point highlighted in a recent analysis that looked at the trends and motivations for crimes targeting cannabis businesses in Washington State.
One senator who could make or break the final SAFE deal in appropriations is Sen. Pat Toomey (R-PA), who was among a small group of senators who met with the Justice Department this week to seek assurances that issues it raised over SAFE Banking in a memo earlier this year have been effectively resolved.
Meanwhile, Sen. Patty Murray (D-WA), who will serve as Senate president pro tempore for the 118th Congress, is also pushing for passage of the cannabis banking reform during the lame duck, which she discussed at a leadership briefing with Schumer last week.
Murray said that Democrats have made significant progress on a number of issues, even with the slimmest possible majority in the Senate. She said that "we are not done yet," and there are areas of bipartisan consensus that can still advance before the end of the session, which includes "making sure our legal cannabis businesses can access credit."
Whether SAFE or SAFE Plus makes it into the forthcoming appropriations deal is yet to be seen. But it's far from the only cannabis reform that advocates are hoping to see included in the final package delivered to the president's desk.
The various appropriations bills that the House and Senate considered or advanced this year contain provisions ranging from protecting state marijuana programs from federal interference to removing the congressional blockade that's prevented Washington, D.C. to implement a system of regulated cannabis sales for adults.
Pennsylvania Officials Announce $19 Million In Marijuana-Funded Student Debt Relief Grants For Substance Misuse Treatment Professionals
Photo courtesy of Philip Steffan.