Majority Of Black Americans Support Legalizing Marijuana, Freeing Cannabis Prisoners And Expunging Records, Poll Shows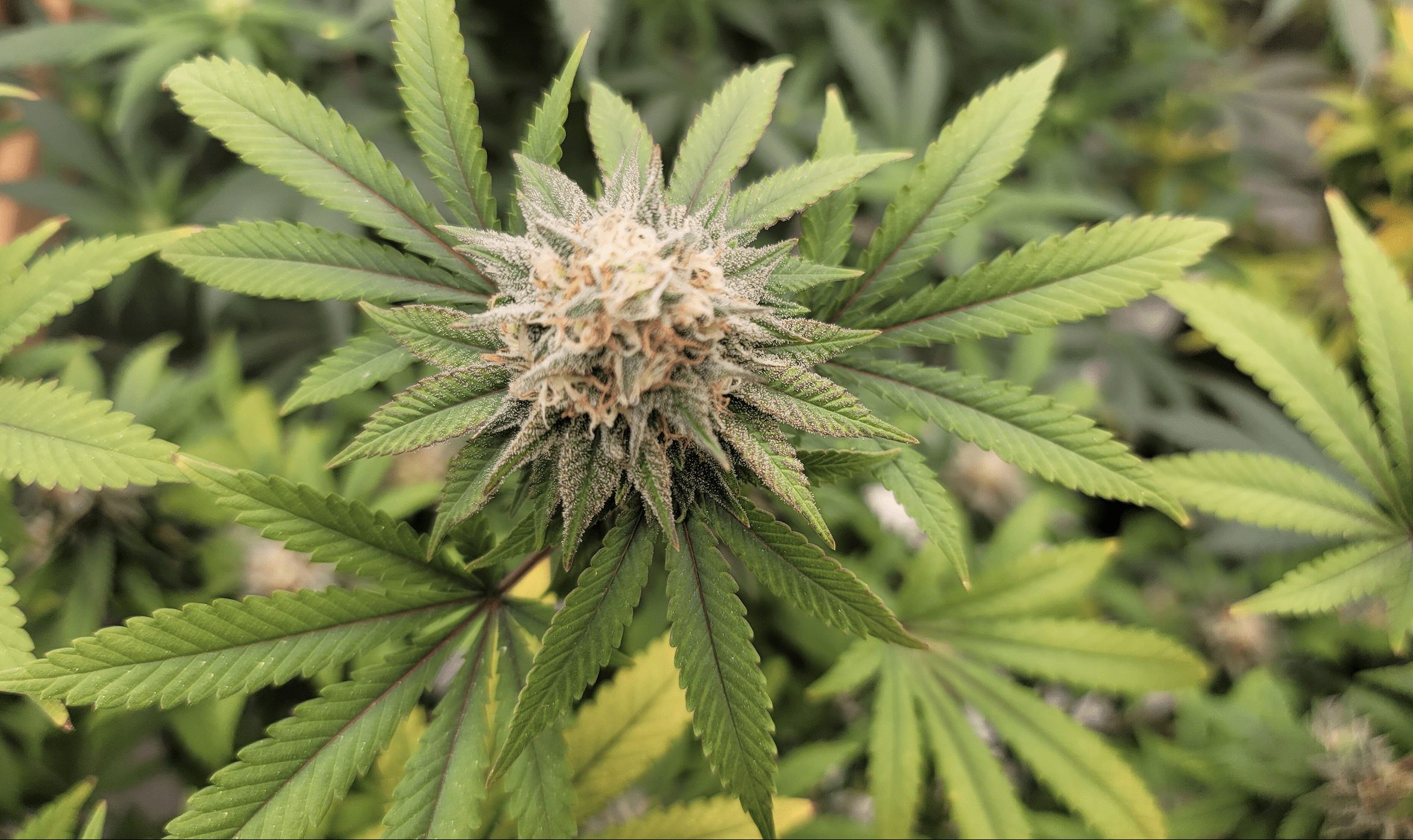 Black Americans strongly support legalizing marijuana and providing relief to those who've faced past convictions over cannabis-related offenses, a new polling analysis from the Pew Research Center found.
The analysis, which is based on data from a survey that Pew conducted last year, found that nearly six-in-ten black Americans favor legalizing cannabis for both medical and recreational purposes, while an additional 28 percent said only medical cannabis should be legal.
Only 11 percent of black respondents said that marijuana should remain completely criminalized.
About six-in-ten Black adults (57%) say marijuana should be legal for medical and recreational use by adults, while 28% say marijuana should be legal for medical use only. Notably few Black adults (11%) say marijuana use should not be legal. https://t.co/O0E6zqc3DT pic.twitter.com/HUTp8NJQV1

— Pew Research Race and Ethnicity (@pewidentity) June 8, 2022
Asked whether people should be released from prison and have their records expunged for cannabis-only offenses, 74 percent of black Americans said in separate questions that both of those policies should be enacted.
While black support for marijuana reform is largely consistent with support from the general public, the race-specific analysis is especially important in context, as black Americans are significantly more likely to be arrested and prosecuted over cannabis even though studies have found that white people are even more likely to use illicit drugs.
Pew also analyzed more specific data points on black support for reform, finding, for example, that there are partisan divides, with those who identify as Democrats or liberal being more likely to embrace recreational and medical legalization (61 and 70 percent, respectively) than those who identify as Republican or conservative (48 and 41 percent, respectively).
Similar shares of Black Democrats and Black Republicans say marijuana use should be legal (88% and 85%, respectively), though views differ somewhat on the type of legalization. https://t.co/Qg4pZGcLet pic.twitter.com/DpKwhcao8j

— Pew Research Center (@pewresearch) June 8, 2022
Black men are more favorable toward adult-use and medical legalization at 61 percent, compared to 55 percent of black women.
Age is another factor, with 63 percent of those 18-49 saying marijuana should be legal for any purpose, versus 50 percent of those 50 and older. That older demographic is also more inclined to back medical cannabis legalization alone at 34 percent, while 23 percent of the younger group say legalization should be limited to medical use.
Regardless of opinions about legalization, there's strong support across the board for social equity policies such as releasing people from incarceration over marijuana and allowing their records to be sealed.
"Black adults are more likely than U.S. adults overall to support releasing people from prison and expunging criminal records for marijuana-related offenses," Pew said. "While 74 percent of Black adults favor releasing people from prison for marijuana-related offenses, this share falls to roughly two-thirds among U.S. adults overall (67 percent). Likewise, 74 percent of Black adults favor expunging marijuana-related offenses from criminal records, while 61 percent of U.S. adults overall say the same."
As noted in a recent interim report from a California government task force, the racially disparate enforcement of marijuana laws has exacerbated systemic issues in minority communities, including challenges with housing access, job placement, loss of public benefits eligibility and more.
Two separate, recent polls also found that marijuana legalization enjoys majority, bipartisan support—with most Americans also saying they'd be more likely to support politicians that back reform.
The market research firm SSRS found that 69 percent of Americans back adult-use legalization, while a whopping 92 percent back legalizing cannabis for medical use.
With respect to adult-use legalization, 78 percent of Democrats, 74 percent of independents and 54 percent of Republicans said they favor the policy change.
Meanwhile, a separate poll released by the cannabis company Jushi Holdings found that 61 percent of adults 21 and older would be more likely to support a political candidate if they support legalization.
That includes 33 percent of Democrats, 25 percent of Republicans, 24 percent of independents and 13 percent of those without a political affiliation.
Another recent poll found that a strong majority of Americans, including most Republicans, support drug decriminalization. There's also majority support overall for allowing the operation of overdose prevention centers where people can use illicit substances in a medically supervised setting and receive treatment resources.
Treasury Department Wants To Start Collecting Marijuana Business Data To Help Combat Money Laundering
Photo courtesy of Mike Latimer.