Maine's Biggest City Passes Legislation To Decriminalize Psychedelic Plants And Fungi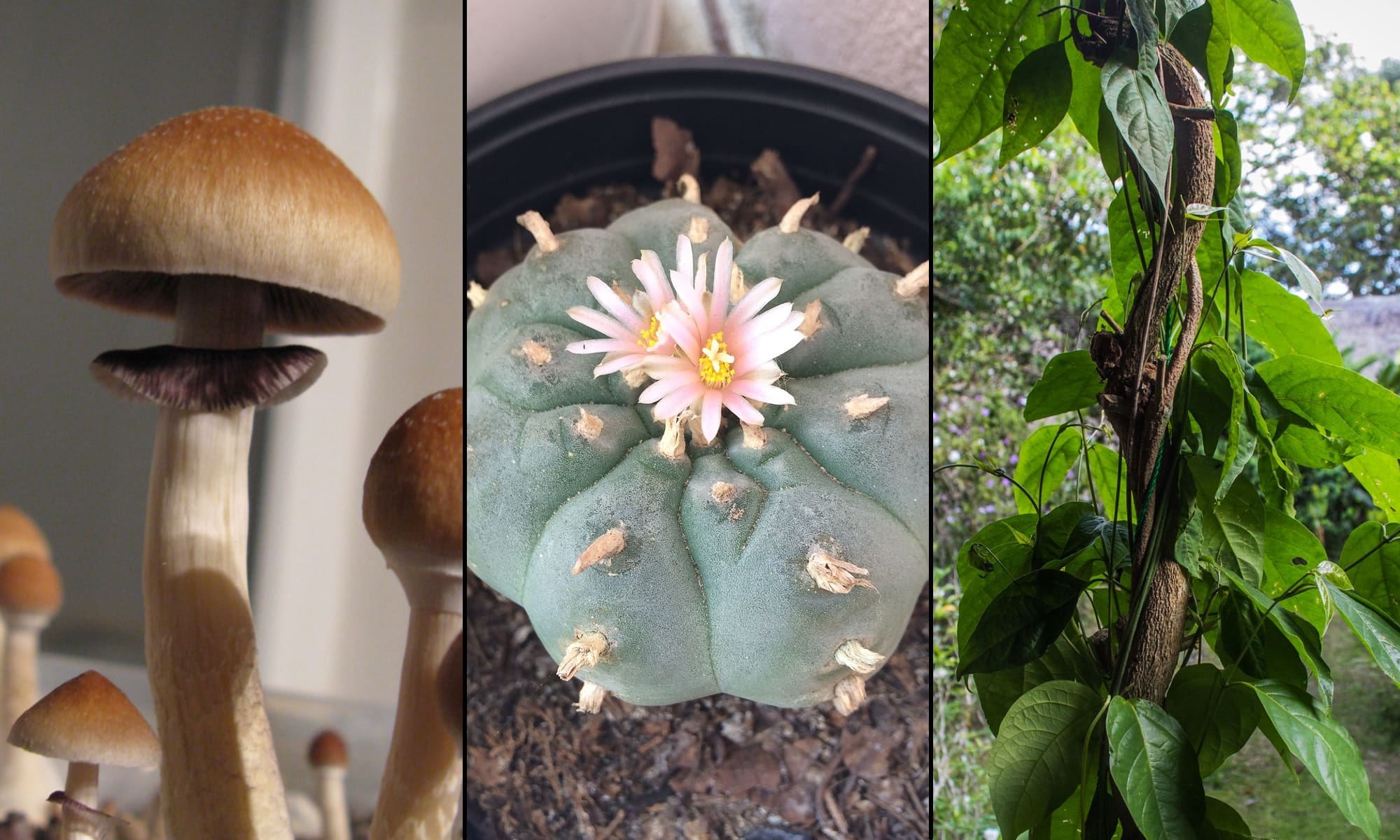 The City Council in Portland, Maine, has voted to deprioritize the local enforcement of laws against psychedelic plants and fungi, adopting a resolution on Monday that emphasizes treating the use and possession of all controlled substances as a public health matter.
The body voted 6–3 in favor of the resolution, which says that the arrest and prosecution of people for possession, use, cultivation for personal use or sharing without compensation should be the lowest law enforcement priority for the city.
"The opinion that we're expressing here," Councilor Anna Trevorrow said at the meeting, "is that use of psychedelic plants and fungi should be deprioritized by our criminal justice system in order to facilitate access to people who need this for a public health benefit."
The resolution applies to all plants and fungi known to contain psilocybin, psilocyn, ibogaine, mescaline (except peyote), and dimethyltryptamine (DMT). Peyote is excluded "in light of its vulnerable ecological status, combined with its religious and cultural significance to Indigenous peoples," the resolution notes.
The resolution maintains "that City of Portland departments, agencies, boards, commissions, officers or employees of the city should avoid using city funds or resources to assist in the investigation, criminal prosecution or the imposition of criminal penalties" for the covered activity. The substances would remain illegal under state law, but the city would deprioritize enforcement.
The measure says that "the use and possession of all controlled substances should be understood primarily as an issue of public health." Enforcing state law against the personal use, possession, cultivation and sharing without compensation of substances, it continues, "shall be among the lowest law enforcement priority" of the city.
"I don't know what we're doing if we're not talking about harm reduction in the Health and Human Services of Public Safety Committee," said Councilor Victoria Pelletier, who sits on that committee, said at Monday's meeting. "I don't know what we're doing if we're not actually centering the work that we do around impacted parties we're dealing with substance use."
The council's Health and Human Services and Public Safety Committee passed the resolution on a 3–0 vote last month, at which point members amended the resolution to cover home cultivation of natural entheogens for personal use and sharing without compensation. Criminal enforcement priorities will not change for selling, dispensing, possessing on school grounds or driving under the influence of the substances.
Enforcing state law against the personal use, possession, cultivation and sharing without compensation of substances, it continues, "shall be among the lowest law enforcement priority of the City of Portland."
Before last month's committee vote, the panel heard comments from the public on the resolution. Among speakers, support for the change was unanimous.
Wendy Chapkis, a sociology professor at the University of Southern Maine and board member of Decriminalize Maine, told the body that people in Portland "are already taking plant medicines like psychedelic mushrooms."
"While these substances aren't dangerous in terms of things like addiction or overdose risk, they are powerful, and it's important that people can consume them in safe and supportive environments," she said. "Decriminalization will make that much more likely."
Chapkis also emphasized last month that the policy shift would benefit "older adults facing end-of-life issues, like extreme anxiety," who she described as "people who should be doing these substances but aren't."
"There's really good research that shows that psychedelics can relieve some of the problems that this population is facing," she said, "but those people most often have no idea how to access these medicines or how to use them."
As a resident of Portland for more than 30 years, Chapkis said she saw the measure as "another opportunity for our city to lead the way by joining the more than a dozen other cities in the United States that have already decriminalized psychedelic botanicals and have done so in a way that avoids the problems of commercialization through the grow, gather, give model."
According to an August email from Chapkis to council that was included in meeting documents, the Portland resolution was originally based on a similar psychedelics measure in Cambridge, Massachusetts.
Councilor April Fournier said before the committee vote that "really the intent for moving this forward is from a medical and wellness perspective, really looking at the natural use of these different plants as they were intended to really support these populations, and being able to use, again, the medicine that makes the most sense for them on their healing journey."
Cities have taken the lead in psychedelics decriminalization in recent years since Denver voters decriminalized the use and possession of psilocybin in 2019. Massachusetts has seen at least five jurisdictions pass decriminalization language: Salem, Somerville, Cambridge, Easthampton and Northampton. And four cities in Michigan have adopted similar measures: Ferndale, Detroit, Ann Arbor and Hazel Park.
In California, Oakland and Santa Cruz have passed psychedelics decriminalization measures, and the state legislature recently passed a bill to legalize the possession and cultivation of small amounts of certain psychedelics for adults 21 and older, while also taking steps to develop a regulatory model to access them for therapeutic or facilitated use. The governor will decide on that and a slew of other drug-policy bills by October 14.
An analysis published in an American Medical Association journal last year concluded that a majority of states will legalize psychedelics by 2037, based on statistical modeling of policy trends.
According to a national poll published in March, a majority of U.S. voters support legal access to psychedelics therapy and back federally decriminalizing substances like psilocybin and MDMA.
Florida Supreme Court Schedules Hearing To Decide If Marijuana Legalization Initiative Will Make The 2024 Ballot
Photo elements courtesy of carlosemmaskype and Apollo.