Louisiana Lawmakers Approve Marijuana Licensing Bill In Anticipation Of Legalization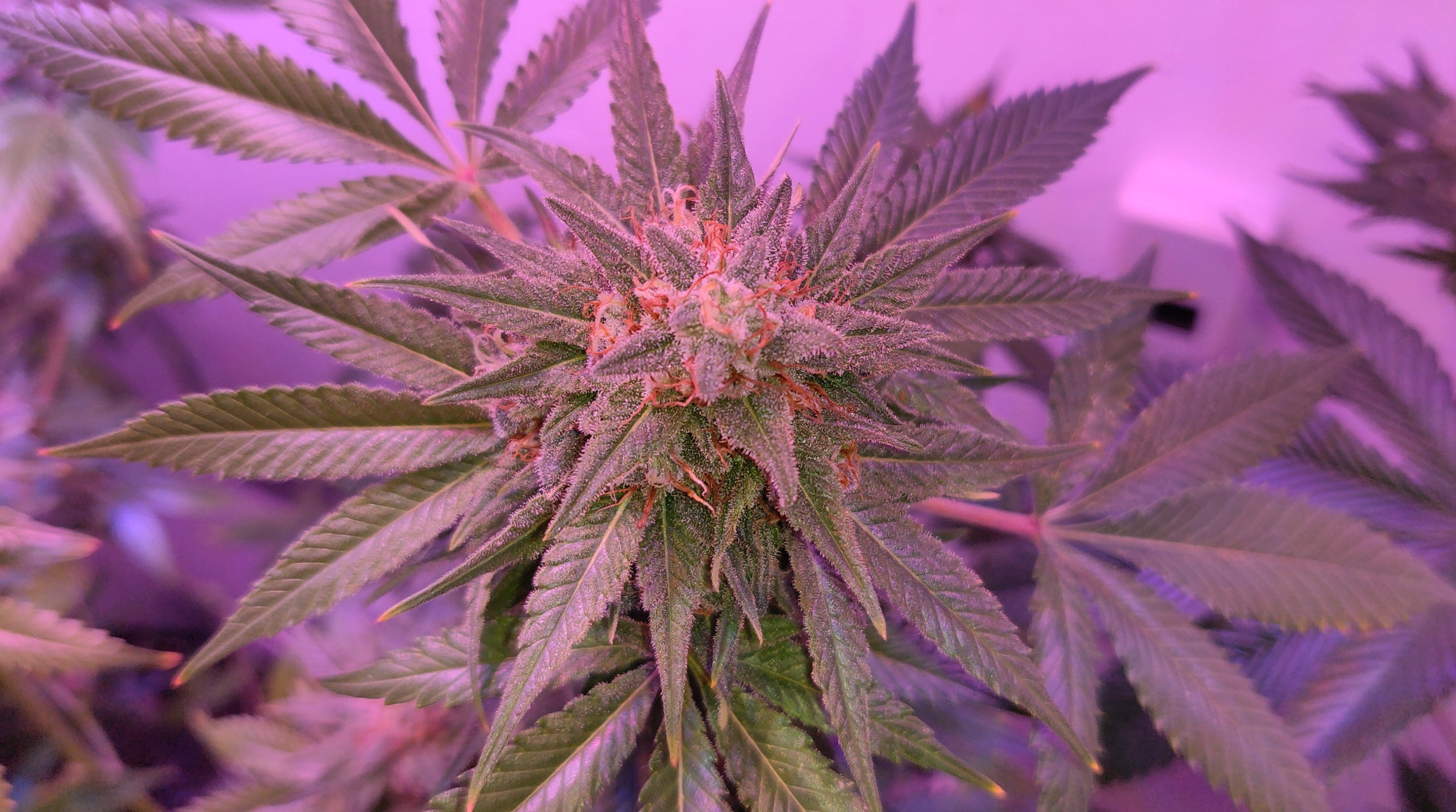 Louisiana lawmakers on Thursday approved a bill in committee to impose fees and set up a marijuana business licensing system if legalization is enacted, while another measure to bring the state's hemp program up to speed with federal regulations also advanced.
The licensing legislation from Rep. Richard Nelson (R) cleared the House Judiciary Committee by a vote of 9-2. It would establish a $2,500 annual fee for cannabis business licenses and a $100 annual fee for a personal cultivation permit.
Additionally, it would stipulate that, if the state takes in more dollars from those fees than it needs to cover administrative costs, those excess funds would go to individual municipalities and law enforcement.
Members adopted an amendment that outlines penalties for violating the law and also describes the responsibilities of the commissioner of the Office of Alcohol and Tobacco Control (ATC), including collecting and administering fees and penalties.
But this proposal will only take effect if a separate bill to legalize marijuana in the state is enacted. That legislation, also sponsored by Nelson, was approved by the House Administration of Criminal Justice Committee on Tuesday and is heading to the floor.
It would allow adults 21 and older to purchase and possess marijuana from licensed retailers. Possession of up to two and a half pounds of cannabis would be lawful. Regulators would be tasked with creating a permit for adults to grow up to six plants for personal use.
"I think all of our constituents sent us here to do something, not just think about doing something," Nelson said at Thursday's hearing. "There'll be plenty of time in the probably year-long process of generating the rules for ATC to govern this that we can cover all these bases."
Meanwhile, the House Agriculture, Forestry, Aquaculture, and Rural Development Committee advanced legislation concerning hemp regulations on Thursday.
Sponsored by House Speaker Clay Schexnayder (R), the bill covers a lot of ground, but it's primary function is to align Louisiana's hemp program with the federal rules for the crop that were finalized and took effect under the U.S. Department of Agriculture last month.
—
Marijuana Moment is already tracking more than 1,000 cannabis, psychedelics and drug policy bills in state legislatures and Congress this year. Patreon supporters pledging at least $25/month get access to our interactive maps, charts and hearing calendar so they don't miss any developments.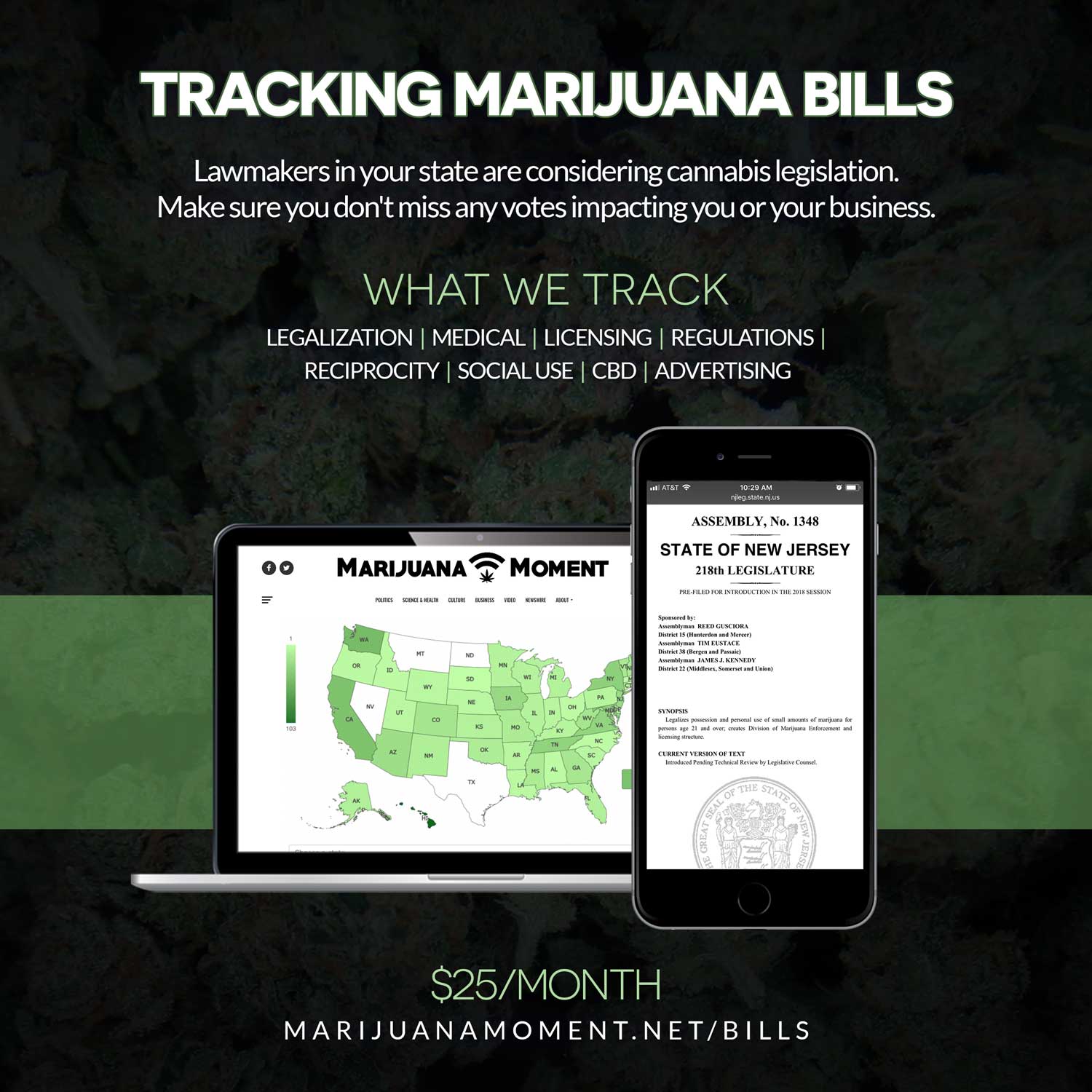 Learn more about our marijuana bill tracker and become a supporter on Patreon to get access.
—
But there are some particularly notable provisions as well. For example, it would create a category of lawful "consumable hemp" products such as commercial feed, pet products and hemp floral material.
Curiously, it prohibits the sale of hemp products intended for inhalation but removes a prohibition on the production of such products.
Food and beverages containing CBD are currently banned from being produced or sold in Louisiana, and this bill would also remove that restriction.
These more modest reforms come in the backdrop of an effort to legalize marijuana for adult use. The governor of Louisiana said on Tuesday that he has "great interest" in the legislation, which represents a notable departure from his typical dismissive response to questions about the policy change.
"As I almost always do, I will take a look at the bill as it arrives on my desk and see what it contains and what amendments have been added to it," the governor said. "I'm not going to speculate now on that, but I do have great interest in that bill and what it says, especially if it does make it up to the fourth floor. I'll take a look at it at that point and then make sure that you all know exactly how I feel about it."
Meanwhile, a bill to allow medical marijuana patients in Louisiana to access raw cannabis flower cleared a key House committee on last week. The full chamber also recently approved complementary legislation on taxing those products if they are legalized.
The main bill would amend the state's existing medical cannabis law to make it so physicians may recommend raw marijuana products intended for inhalation. Dispensaries could sell up to two and a half ounces of flower cannabis to each patient in a 14-day period.
Last year, the legislature significantly expanded the state's medical marijuana program by passing a bill that allows physicians to recommend cannabis to patients for any debilitating condition that they deem fit instead of from the limited list of maladies that's used under current law.
Gov. John Bel Edwards (D) signed the measure in June 2020 and it took effect weeks later.
Feds Would Learn From States That Have Already Legalized Marijuana Under New Bipartisan Bills In Congress
Photo courtesy of Mike Latimer.
USDA Announces Hemp Policy Changes To Improve Insurance Coverage For Producers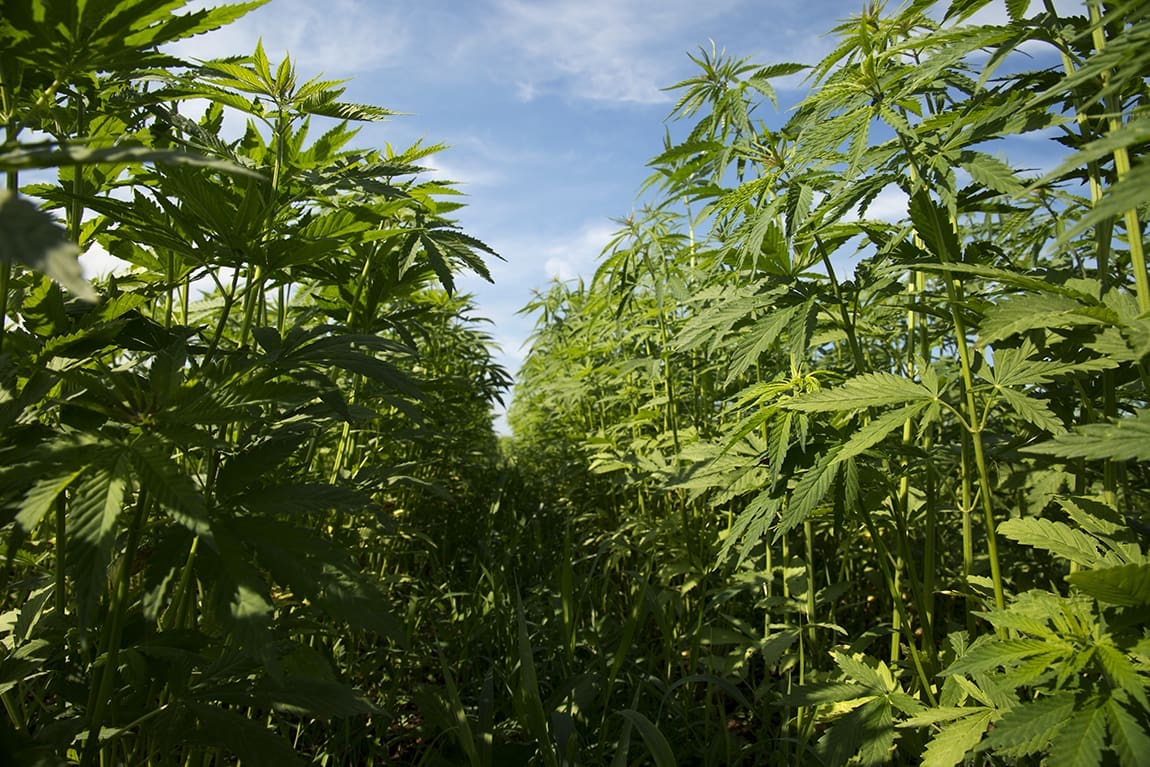 The U.S. Department of Agriculture (USDA) on Thursday announced that it has taken steps to improve insurance policies for hemp businesses, making them more flexible in response to stakeholder feedback.
USDA's Risk Management Agency (RMA) said it is making it so hemp producers are no longer mandated to deliver their crop "without economic value for insurability." It further amended policy to clarify how the "amount of insurable acreage is determined if the processor contract specifies both an acreage and a production amount."
In response to feedback received from the producers, @USDA is improving #cropinsurance for hemp. Learn more: https://t.co/XptfotYrIX pic.twitter.com/1OY0r4pEPL

— Risk Management Agency (@usdaRMA) December 2, 2021
"This change was made in the policy to ensure producers know how their insurable acreage is determined for those contracts," the agency said in a press release.
RMA Administrator Marcia Bunger said that hemp is "an emerging crop, and we are working with hemp producers to provide insurance options that make sense for producers and for insurance providers."
"RMA has worked to expand and refine our offerings to be responsive and dynamic," she said.
The department also said it has added a requirement for producers who grow hemp directly from seeds that are planted in the ground.
"Before insurance attaches, producers must have acreage inspected and must have a minimum of 1,200 live plants per acre," it explained. "This requirement was added to align direct-seeded hemp with the common farming practice for transplanted Cannabidiol (CBD) of transplanting at least 1,200 live plants per acre."
The policy changes were outlined in a bulletin that was published on Tuesday. The department also released updated insurance standards and crop loss adjustments handbooks, as well as a detailed summary of the changes.
USDA has taken a number of steps to align hemp insurance policies with those of other lawful crops since the plant was federally legalized under the 2018 Farm Bill, consistently seeking out input from stakeholders as the industry matures.
Last year, for example, the department made it so hemp farmers can qualify for Multi-Peril Crop Insurance, in addition to several other coverage programs for which the crop is now eligible.
As it stands, federal hemp crop insurance programs are available in select counties in 25 states. This year alone, "hemp producers insured 12,189 acres and 59 policies to protect $10.9 million in liabilities," USDA said.
As part of its overall outreach, the department launched a large-scale survey in August to gain insight into the hemp market that's emerged.
After requesting permission from the White House earlier this year to conduct the survey of about 20,000 hemp farmers, the agency's National Agricultural Statistics Service recently said that the forms are being finalized to be filled out via mail or online.
USDA is asking questions about plans for outdoor hemp production, acreage for operations, primary and secondary uses for the crop and what kinds of prices producers are able to bring in. The questionnaire lists preparations such as smokeable hemp, extracts like CBD, grain for human consumption, fiber and seeds as areas the department is interested in learning about.
Last year, USDA announced plans to distribute a separate national survey to gain insights from thousands of hemp businesses that could inform its approach to regulating the industry.
That survey is being completed in partnership with National Association of State Departments of Agriculture and the University of Kentucky. The department said it wanted to learn about "current production costs, production practices, and marketing practices" for hemp.
There's still much to learn about the burgeoning market, even as USDA continues to approve state regulatory plans for the crop. Recently, the agency approved a hemp plan submitted by Colorado, where officials have consistently insisted that the state intends to be a leader in the space.
While USDA's final rule for hemp took effect on March 22, the agency is evidently still interested in gathering information to further inform its regulatory approach going forward. Industry stakeholders say the release of the final rule is a positive step forward that will provide businesses with needed guidance, but they've also pointed to a number of policies that they hope to revise as the market matures such as USDA's hemp testing requirements.
The federal Small Business Administration's Office of Advocacy expressed a similar sentiment in a blog post in February, writing that it is "pleased with some of the changes that [USDA] has made to the rule, as they offer more certainty and are less burdensome to small farmers," but "some concerns remained unaddressed in the final rule."
USDA announced in April that it is teaming up with a chemical manufacturing company on a two-year project that could significantly expand the hemp-based cosmetics market.
Meanwhile, the U.S. Department of Energy (DOE) announced in August that it is sponsoring a project to develop hemp fiber insulation that's designed to be better for the environment and public health than conventional preparations are.
DEA Again Boosts 2022 Production Goals For Psychedelics Like Psilocybin, MDMA and DMT
Photo courtesy of Brendan Cleak.
GOP Congressman And AOC Team Up On Marijuana Bill To Incentivize State-Level Expungements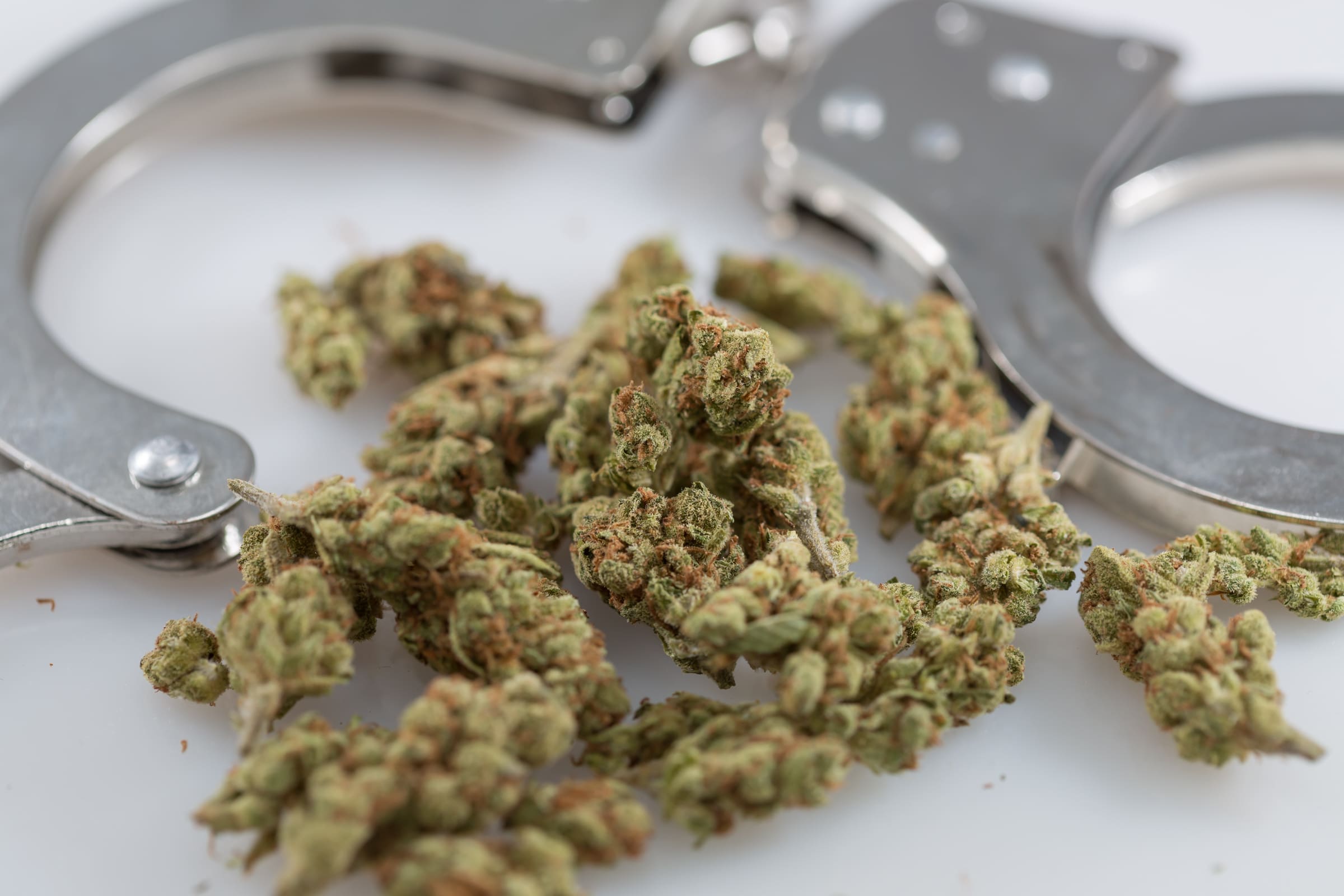 As congressional lawmakers work to advance federal marijuana legalization, a bipartisan duo on Thursday filed a bill that would incentivize states and local governments to expunge cannabis records in their jurisdictions.
Reps. Dave Joyce (R-OH) and Alexandria Ocasio-Cortez (D-NY) are sponsoring the legislation, titled the Harnessing Opportunities by Pursuing Expungement (HOPE) Act.
It would encourage states to provide relief to people with non-violent marijuana convictions through federal grants—the State Expungement Opportunity Grant Program, run through the Department of Justice—that would help cover the administrative costs of identifying and clearing eligible cases. The bill proposes to appropriate $2 million in funding to support the program for each fiscal year starting in 2023 and ending in 2032.
Specifically, the grants could be used by states to purchase technology used to facilitate expungements at scale, automate the relief process, fund legal clinics to help people get their records cleared and support "innovative partnerships" to provide mass relief.
"Having been both a public defender and a prosecutor, I have seen first-hand how cannabis law violations can foreclose a lifetime of opportunities ranging from employment to education to housing," Joyce said in a press release. "The collateral damage caused by these missed opportunities is woefully underestimated and has impacted entire families, communities, and regional economies."
Goes to show that lawmakers don't have to agree on everything to find common ground on solutions to the challenges facing everyday Americans. https://t.co/lqWmY6uoKH

— Dave Joyce (@RepDaveJoyce) December 2, 2021
"By helping states establish and improve expungement programs for minor cannabis offenses, the HOPE Act will pave the way for expanded economic opportunities to thrive alongside effective investments to redress the consequences of the War on Drugs," the congressman said.
Ocasio-Cortez said that "as we continue to advocate for the decriminalization and legalization of marijuana, this bipartisan bill will provide localities the resources they need to expunge drug charges that continue to hold back Americans, disproportionately people of color, from employment, housing and other opportunity."
As we continue to advocate for the decriminalization and legalization of marijuana, this bill will provide needed resources to expunge drug charges that continue to hold back Americans – disproportionately people of color – from employment, housing and other opportunity.

— Rep. Alexandria Ocasio-Cortez (@RepAOC) December 2, 2021
Under the bill, state governors and local governments "shall submit to the attorney general an application at such time, in such manner, and containing such information as the attorney general may reasonably require" to qualify for the grants.
Further, the legislation would require the attorney general to carry out a study on the impacts of cannabis convictions on individuals, as well as the financial costs for states that incarcerate people over non-violent marijuana offenses.
Officials in jurisdictions that receive the grants would be required to "publish on a publicly accessible website information about the availability and process of expunging convictions for cannabis offenses, including information for individuals living in a different jurisdiction who were convicted of a cannabis offense in that jurisdiction."
They would also need to "submit to the attorney general a report describing the uses of such funds, and how many convictions for cannabis offenses have been expunged using such funds."
While the proposal wouldn't end federal marijuana prohibition, it would help facilitate relief at the state level where most cannabis arrests take place in the U.S.
The bill also holds bipartisan appeal. It's an important, albeit incremental, move to right the wrongs of the drug war, as progressives have been fighting for; it's also narrowly tailored, simply giving an incentive to states to enact a reform that has majority support among the public.
"This bipartisan effort represents the growing consensus to reform marijuana policies in a manner that addresses the harms inflicted by prohibition," NORML Political Director Justin Strekal said. "It provides cash assistance for state and localities that are wisely choosing to remove these stigmatizing records. There is no justification for continuing to prevent tens of millions of Americans from fully participating in their community and workforce simply because they bear the burden of a past marijuana conviction."
"Ultimately, efforts to provide necessary relief to those who carry the scarlet letter of a marijuana conviction must be carried out primarily by state and local officials," he said. "Having this federal incentive available will go a long way toward empowering local leaders and citizens to take these steps to address the past injustices brought about by the failed policy of marijuana prohibition, and will also move us closer toward embracing more reasonable cannabis policies."
What's more, while there's been an open question about what President Joe Biden would do with a broad marijuana reform bill if it arrived on his desk given his ongoing opposition to adult-use legalization, he's repeatedly said that nobody should be incarcerated over cannabis and that records should be expunged, so this proposal could potentially garner his favor.
There's a similar provision to incentivize state-level expungements included in the Marijuana Opportunity, Reinvestment and Expungement (MORE) Act that cleared the House Judiciary Committee in September. But that legislation is far more wide-ranging in that it would federally deschedule cannabis.
Meanwhile, Senate Majority Leader Chuck Schumer (D-NY), Senate Finance Committee Chairman Ron Wyden (D-OR) and Sen. Cory Booker (D-NJ) are finalizing their own bill to federally legalize marijuana.
More recently, GOP lawmakers filed a legalization bill that is being framed as a compromise between progressive proposals and more scaled-back legislation that Republican legislators have introduced in recent sessions. It also contains expungements provisions.
Read the full text of the new marijuana expungements bill below:
Top Federal Drug Official Personally Hesitates To Study Marijuana Because Of Schedule I Research Barriers
DEA Again Boosts 2022 Production Goals For Psychedelics Like Psilocybin, MDMA and DMT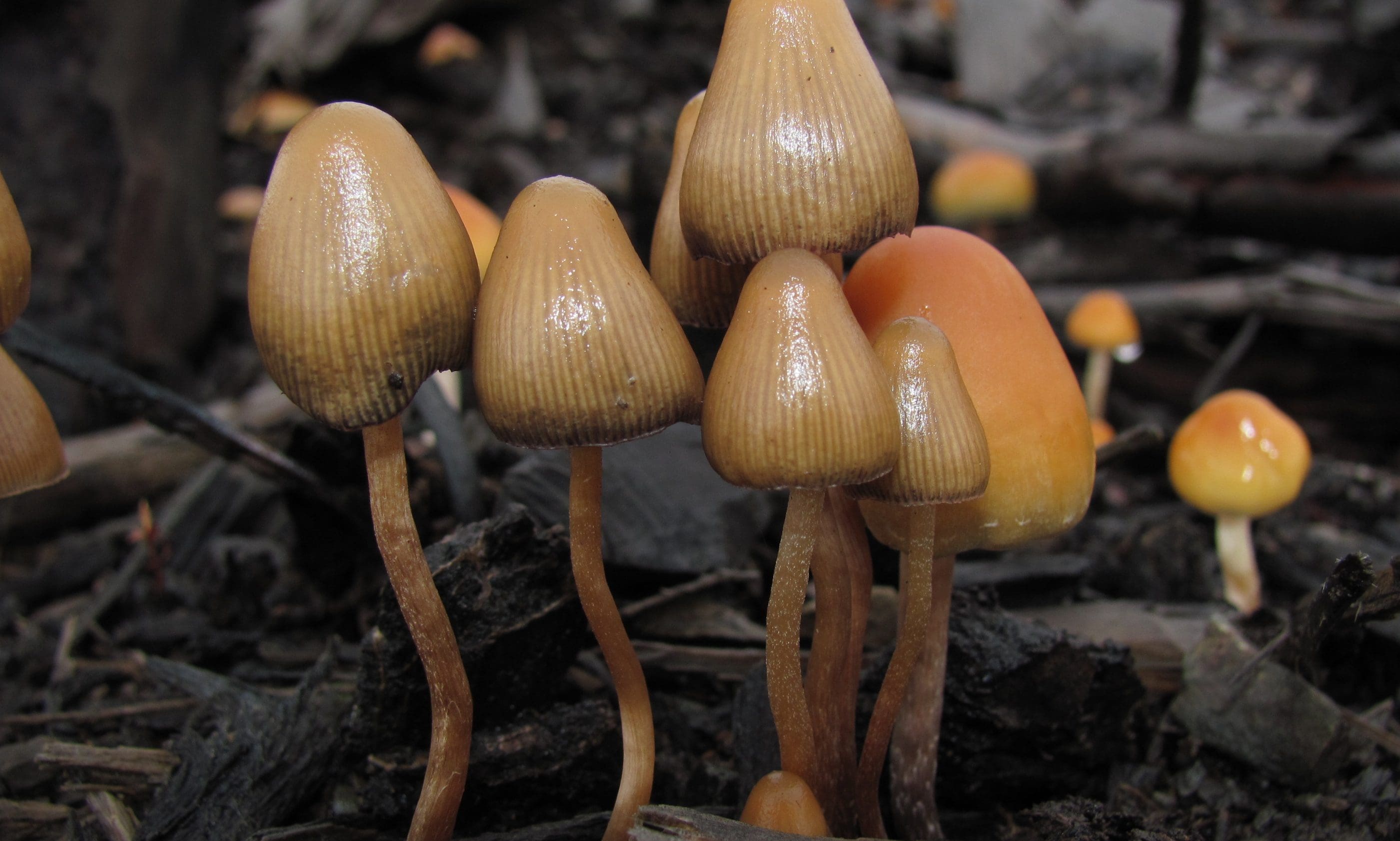 The Drug Enforcement Administration (DEA) has yet again increased its quota for the legal production of illegal controlled substances like psilocybin, MDMA and DMT for research purposes in 2022.
In a notice published in the Federal Register on Thursday, the agency made another quota adjustment for certain psychedelics. This has become something of a theme both for 2021 and 2022 production goals, with DEA raising the amounts in response to increased interest and demand within the scientific community.
Take psilocybin, for example. When DEA first released its 2021 quota for the psychedelic compound, it said it wanted just 30 grams for the year. Now that number has been boosted to 8,000 grams for 2022—a 26,567 percent increase.
"The [aggregate production quotas] established today reflect DEA's estimates of the medical, scientific, research, and industrial needs of the United States for 2022, as well as lawful export requirements and establishment and maintenance of reserve stocks," the agency said. "DEA can adjust the established APQs if these needs change."
"For instance, if DEA receives additional research protocols from DEA-registered researchers, or additional quota applications from DEA-registered manufacturers, DEA will consider revising the APQ," it explained. "DEA did receive additional quota applications from DEA-registered manufacturers for 5-MEO-DMT, psilocybin, and MDMA."
DEA's quota for MDMA more than doubled since it first proposed its 2022 target number, increasing from 3,200 grams to 8,200 grams. Going back to the agency's initial 2021 quotas, it originally wanted just 50 grams of MDMA.
DMT is another apparent drug of interest within the research and medical communities, with DEA adjusting its 2022 quota from 250 grams to 3,000 grams. In further contrast, the agency's first 2021 APQ called for only 50 grams of DMT.
When it comes to 5-MeO-DMT, DEA initially wanted just 35 grams for 2021, but that has now been ramped up significantly to 2,550 grams for 2022.
In the new notice, DEA also said that it received feedback from indigenous communities regarding the production of certain substances that are used ceremonially. For example, the Native American Church of North America submitted a comment concerning mescaline.
"They commented that their peyote ceremonies are contingent on the continued availability of peyote in the wild for sacramental use, and that the non-Native use of mescaline in research and clinical studies will have a direct impact upon the church's ability to use, purchase, transport, and possess peyote pursuant to the American Indian Religious Freedom Act (AIRFA), as it will lead to commercialization and exploitation of peyote across its natural range and potential reclassification of its scheduling status," DEA said.
The agency explained in its response that it is not proposing the manufacturing of peyote-derived mescaline, however, and instead will be relying on synthetic forms of the substance. "Thus, the 2022 APQ for mescaline does not have any material effect on the use of peyote by members of the Native American Church," it said.
All told, the final quotas represent welcome news for researchers and advocates. It shows a willingness from the leading federal drug enforcement agency to recognize an emerging scientific field and promote studies into the substances regardless of their Schedule I status.
See the full list of DEA production quotas for certain drugs for 2021 and 2022 as proposed and revised below:
| | | | | | |
| --- | --- | --- | --- | --- | --- |
| Substance | 2021 initial | 2021 revised | 2021 final | 2022 initial | 2022 final |
| Psilocybin | 30 | 1,500 | 6,000 | 3,000 | 8,000 |
| Psilocyn | 50 | 1,000 | 3,500 | 2,000 | 4,000 |
| MDMA | 50 | 50 | 3,200 | 3,200 | 8,200 |
| DMT | 50 | 50 | 3,200 | 250 | 3,000 |
| LSD | 40 | 40 | 40 | 500 | 500 |
| Mescaline | 25 | 25 | 25 | 100 | 100 |
| 5-MeO-DMT | 35 | 35 | 35 | 550 | 2,550 |
| MDA | 55 | 55 | 55 | 200 | 200 |
| Marijuana | 1,500,000 | 2,000,000 | 2,000,000 | 3,200,000 | 3,200,000 |
| Marijuana extract | 200,000 | 500,000 | 500,000 | 1,000,000 | 1,000,000 |
| All other tetrahydrocannabinol | 1,000 | 1,000 | 1,000 | 2,000 | 2,000 |
And meeting the 3.2 million gram production goal for marijuana for 2022 in particular could be simplified now that DEA has decided to end the current monopoly on federally authorized cannabis manufacturing that the University of Mississippi has had for half a century by approving additional growers for research.
National Institute on Drug Abuse (NIDA) Director Nora Volkow told Marijuana Moment in a recent interview that she was encouraged by DEA's previous proposed increase in drug production quota. She also said that studies demonstrating the therapeutic benefits of psychedelics could be leading more people to experiment with substances like psilocybin.
But while the production developments are promising, advocates are still frustrated that these plants and fungi remain in the strictest drug category in the first place, especially considering the existing research that shows their medical value for certain conditions.
A federal appeals court recently dismissed a petition to require the DEA to reevaluate cannabis's scheduling under the Controlled Substances Act. However, one judge did say in a concurring opinion that the agency may soon be forced to consider a policy change anyway based on a misinterpretation of the therapeutic value of marijuana.
Meanwhile, DEA has given hemp businesses that sell delta-8 THC products a boost, with representatives making comments recently signaling that, at the federal level at least, it's not a controlled substance at this time.
Separately, the Washington State attorney general's office and lawyers representing cancer patients recently urged a federal appeals panel to push for a DEA policy change to allow people in end-of-life care to access psilocybin under state and federal right-to-try laws.
Top Federal Drug Official Personally Hesitates To Study Marijuana Because Of Schedule I Research Barriers
Photo courtesy of Wikimedia/Mushroom Observer.