Feds Would Learn From States That Have Already Legalized Marijuana Under New Bipartisan Bills In Congress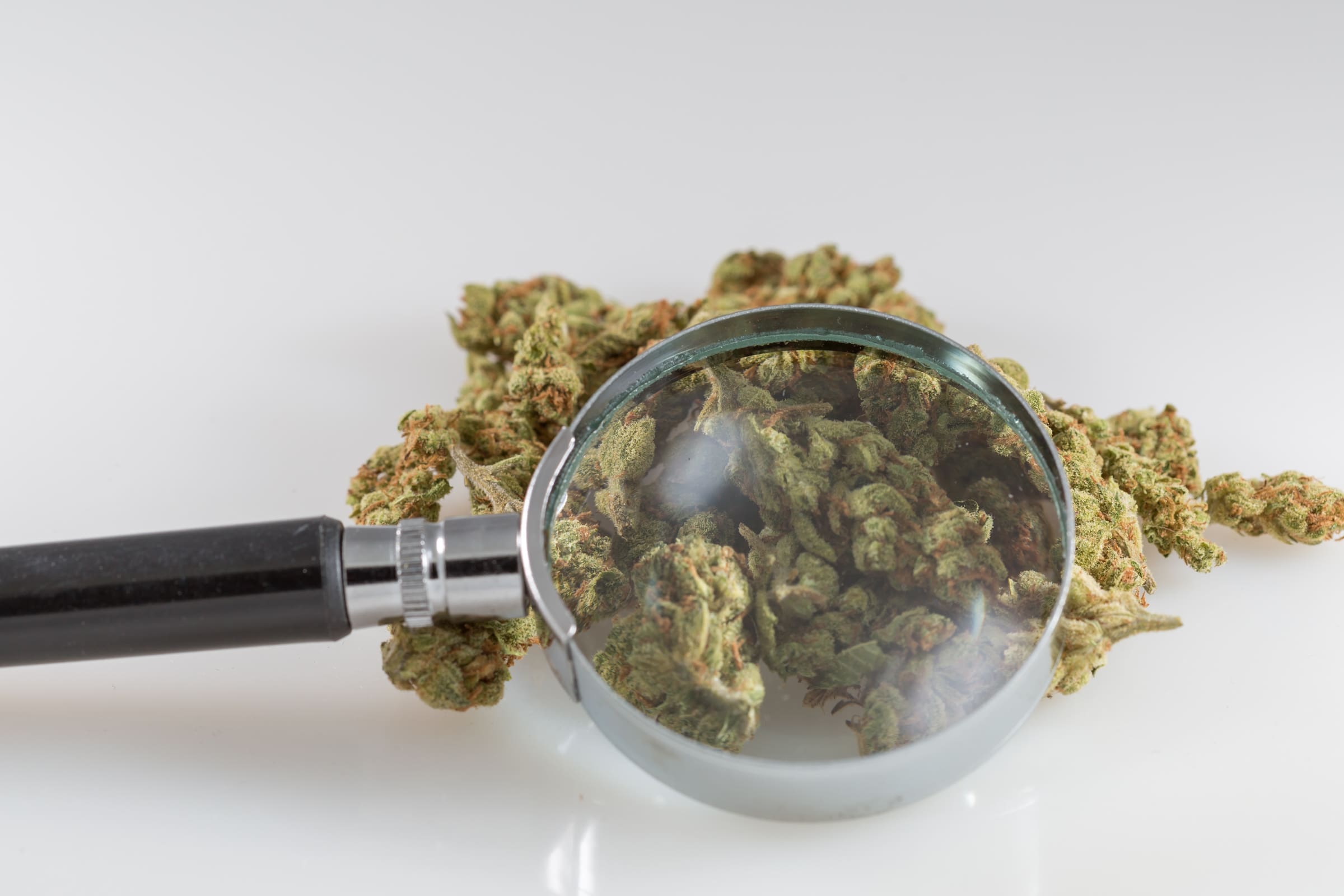 As congressional leaders work to end federal marijuana prohibition, a bipartisan coalition of lawmakers on Thursday introduced legislation aimed at learning from the states that have already enacted the policy change.
The bills—sponsored by Sens. Bob Menendez (D-NJ) and Rand Paul (R-KY), as well as Reps. Sylvia Garcia (D-TX) and Don Young (R-AK)—would require several federal agencies to enter a 10-year partnership with the National Academy of Sciences to collect data on the impact of cannabis legalization at the state level.
Both medical and recreational marijuana programs would be assessed for their economic, public health, criminal justice and workplace effects. Findings from this study would have to be submitted to Congress biennially over the course of the next decade.
"As more and more states legalize and regulate marijuana, we must take a thorough examination at how different laws and policies in different states have been implemented, what works, what doesn't, and what can be replicated elsewhere," Menendez said in a press release. "Having this data at our fingertips and making it available to the public will help drive public policy decisions and dispel any misconceptions about marijuana legalization."
It's a fact: the marijuana industry is going to be a part of the 21st century economy, and we need to understand exactly how it will impact state economies, public health, criminal justice, and employment. https://t.co/k7X16U8Iqe

— Senator Bob Menendez (@SenatorMenendez) April 29, 2021
The Marijuana Data Collection Act would further require research into how cannabis is taxed, how much revenue is generated and what those funds are used for in legal states. Also, the study would examine how patients utilize medical marijuana for differing reasons and the impact of that use on the rate of opioid overdoses, prescriptions and hospital admissions.
The Department of Health and Human Services, the Department of Labor and the attorney general's office would be involved in the study under the bill, which is virtually identical to legislation sponsored by then-Rep. Tulsi Gabbard (D-HI) in past sessions.
Menendez has also previously pursued similar reforms as floor amendments to larger bills, but the marijuana research language was never ultimately considered by the body.
"Congress and the American people need reliable facts on the impact of states' legal marijuana programs," Garcia said. "We need independent data on how these programs impact state budgets, the public health, and employment. This is especially important amid the pandemic, that's been filled for many with isolation, depression and financial stress that has led to an alarming rise in opioid deaths—especially among communities of color."
"By entrusting the National Academy of Sciences to objectively study state marijuana programs, we will have unbiased information to make decisions based in reality, not historical prejudices or preconceived ideas," she said.
Young said that "federal cannabis policy is archaic and need of an urgent update" and that "one of the best tools available to policymakers is comprehensive and accurate data."
"This is a very good bill, and it will help us learn from other states and municipalities that have legalized marijuana," he said. "As the debate continues about broader federal cannabis policy, the data that this legislation can help collect will be vital toward crafting policies that promote public health and reform our outdated federal cannabis laws."
The proposals is being supported by NORML, the National Cannabis Industry Association and the Minority Cannabis Business Association.
Justin Strekal, political director for NORML, said that the legislation "will ensure that federal discussions and policies specific to cannabis policy are based upon the best, most reliable, and recent evidence available moving forward."
"To be clear, this is not a marijuana reform bill, it is a data bill about what is happening around the country," he said. "No member of Congress can intellectually justify opposition to this legislation unless they are willing to deny the fact that the majority of American states are in defiance of the Schedule 1 criminalized status of cannabis."
This isn't the first marijuana bill that Menendez and Paul have teamed up on. The pair introduced a measure last month that would give state-legal cannabis businesses greater access to insurance coverage and protect the companies that offer those plans from being punished by federal regulators.
Read the text of the Marijuana Data Collection Act below: 
Marijuana Data Bill Text by Marijuana Moment
Bipartisan Lawmakers Want Federal Protections For Marijuana States In Next Spending Bill