Lawmakers Reach Compromise Over Controversial Hemp Legalization Felony Provision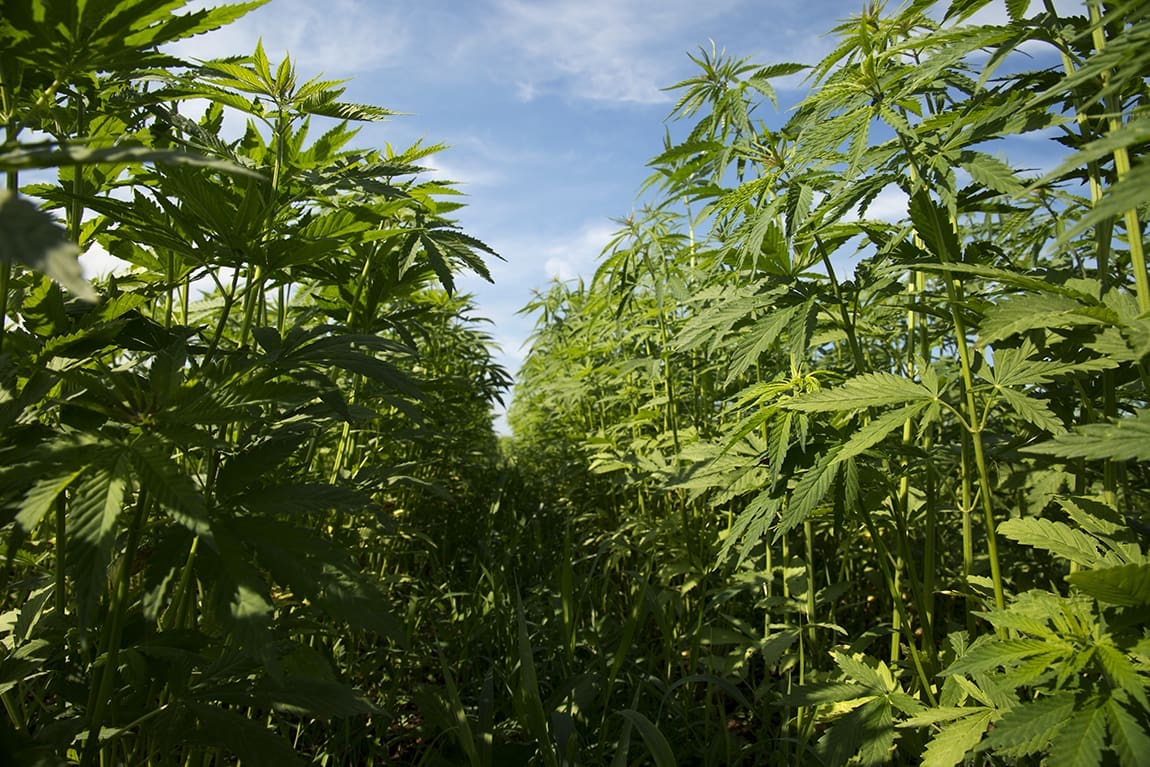 Congressional lawmakers have reached a compromise over a controversial provision of the Farm Bill that would ban people with felony drug convictions from participating in the hemp industry after the crop is legalized, CQ Now reported.
While the final text of the bill is not expected to be publicly released until next week, Rep. James Comer (R-KY) signaled that a scaled back version of the ban will be included—though he declined to get into specifics.
Lawmakers Offer Details of Final Farm Bill Compromise ($) https://t.co/Adw7brACg8 @vaferguson pic.twitter.com/XFOddNxO8p

— CQ Now (@CQnow) December 4, 2018
Comer, a former Kentucky agriculture commissioner who unsuccessfully attempted to include hemp legalization in the House version of the Farm Bill this year, said there was "a lot of discussion" about the felony provision among members of the House-Senate conference committee that has been charged with reconciling the two chambers' proposals over the past several months.
Whereas the Senate bill included hemp legalization provisions pushed by Majority Leader Mitch McConnell (R-KY), House Republicans refused to allow a vote on Comer's language. Congressional leaders confirmed last week that hemp legalization made it into the final bill that will be voted on and sent to President Trump's desk.
The ban on people with felony drug convictions was inserted into the Senate version late in the legislative process and has been rigorously opposed by drug policy reform advocates.
"Neither side got what they wanted" in the new version of the provision, Comer told CQ Now.
Here's the text of the ban as included in the Senate bill:
"(B) FELONY. — Any person convicted of a felony relating to a controlled substance under State or Federal law shall be ineligible —
(i) to participate in the program established under this section; and
(ii) to produce hemp under any regulations or guidelines issued under section 297D(a)."
"At a time when there is overwhelming bipartisan support in Congress for criminal justice reform, it's unthinkable that this same Congress would take steps to ban returning citizens from benefitting from new job and economic opportunities that legalizing domestic hemp cultivation will open up," Grant Smith, deputy director of national affairs for the Drug Policy Alliance, told Marijuana Moment in an email. "A felony ban would also be imposed on states that are trying to create opportunities for formerly incarcerated people. The proposed ban would also undermine efforts to make hemp an agricultural commodity by reinforcing the idea that hemp needs to be treated differently than other crops.
"We are encouraged by reports that lawmakers made some changes to the ban during conference negotiations but it remains to be seen what the language looks like."
Comer's cryptic comment represents the extent of what is currently known about the nature of the reported deal. Marijuana Moment reached out to his office, as well as McConnell's, but representatives did not immediately respond to a request for comment.
Next House Agriculture Committee Chair Might Grow Hemp On His Farm
Photo courtesy of Brendan Cleak.
Connecticut Governor Circulates Draft Marijuana Legalization Bill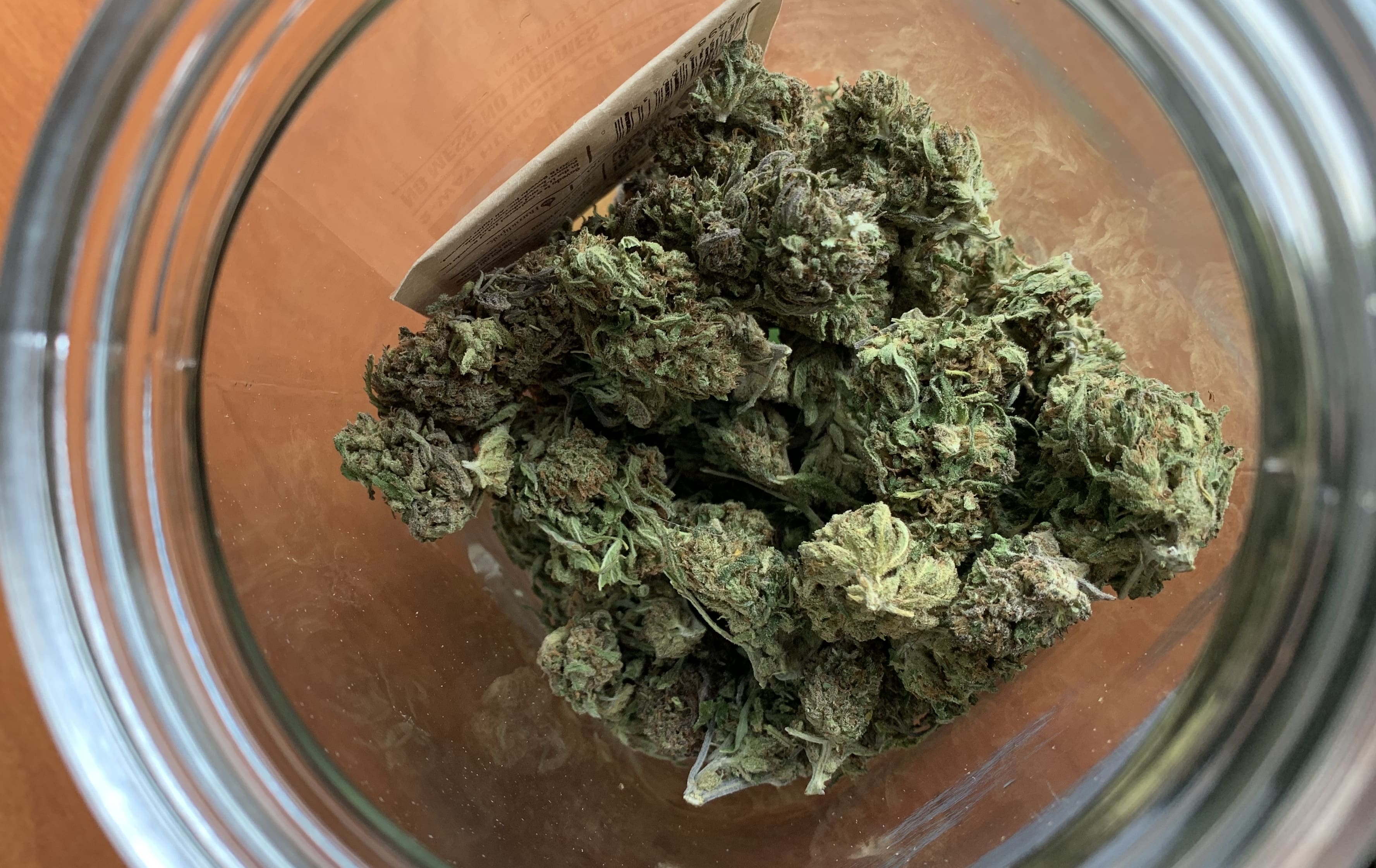 The governor of Connecticut is circulating a draft bill to legalize marijuana, soliciting feedback from state agencies as he prepares a push to enact the policy change this year.
Gov. Ned Lamont (D) reiterated his support for legalizing marijuana during his annual State of the State address earlier this month, stating that he would be working with the legislature to advance the reform this session.
"I am working with our neighboring states and look forward to working with our tribal partners on a path forward to modernize gaming in our state, as well as the legislature on legalization of marijuana," he said at the time. "Sports betting, internet gaming and legalized marijuana are happening all around us. Let's not surrender these opportunities to out-of-state markets or, even worse, underground markets."
The draft legislation, which was first reported by The CT Mirror, would establish a tax-and-regulate cannabis market in the state.
According to the outlet, wholesale marijuana flower would be taxed at $1.25 per gram under the proposal, while trimmed plants would be subject to a 50 cents tax per gram. The state's 6.35 percent sales tax would be imposed on retail cannabis purchases, as well as a three percent surcharge, with revenue partly going to local jurisdictions.
It also provides for automatic expungements for people with prior low-level marijuana possession convictions from October 1, 2015 or earlier. For those convicted after that date, they will be able to petition the courts for relief.
Other provisions of the draft bill would restrict marketing to prevent appealing to youth, increasing law enforcement resources for drug recognition experts to identify impaired driving and incorporating cannabis smoking and vaping to the state's indoor clear air laws.
The legislature has considered legalization proposals on several occasions in recent years, including a bill that Democrats introduced last year on the governor's behalf. But while those stalled, there's increased optimism that 2021 is the year for reform.
"I think it has extremely stronger prospects than it had in recent years," Rep. Jonathan Steinberg (D), cochair of the Public Health Committee, told CT Mirror.
It remains to be seen whether Lamont will include the proposal in his budget request, which is due next month.
While there seems to be notable interest in enacting the policy change within the legislature and governor's office, certain lawmakers have made clear that they will not support legalization unless is adequately supports social equity and reinvestments in communities most impacted by the war on drugs.
"Frosty the Snowman would have a better chance of passing summer school in hell than any piece of legislation in Connecticut if it doesn't deal with equity, economics and the communities that have been targeted and devastated by this fake war on drugs," Sen. Douglas McCrory (D), cochair of the Education Committee, told the local news outlet.
House Speaker Matt Ritter (D) said in November that legalization in the state is "inevitable." He added later that month that "I think it's got a 50–50 chance of passing [in 2021], and I think you should have a vote regardless."
Should that effort fail, Ritter said he will move to put a constitutional question on the state's 2022 ballot that would leave the matter to voters. A poll released last year found that nearly two-thirds of voters (63.4 percent) either "strongly" or "somewhat" supported recreational legalization.
The governor has compared the need for regional coordination on marijuana policy to the coronavirus response, stating that officials have "got to think regionally when it comes to how we deal with the pandemic—and I think we have to think regionally when it comes to marijuana, as well."
He also said that legalization in Connecticut could potentially reduce the spread of COVID-19 by limiting out-of-state trips to purchase legal cannabis in neighboring states such as Massachusetts and New Jersey.
Cuomo's New York Marijuana Legalization Plan Draws Mixed Reviews From Advocates
Photo courtesy of Kimberly Lawson.
Congressman Files First Federal Marijuana Reform Bill Of 2021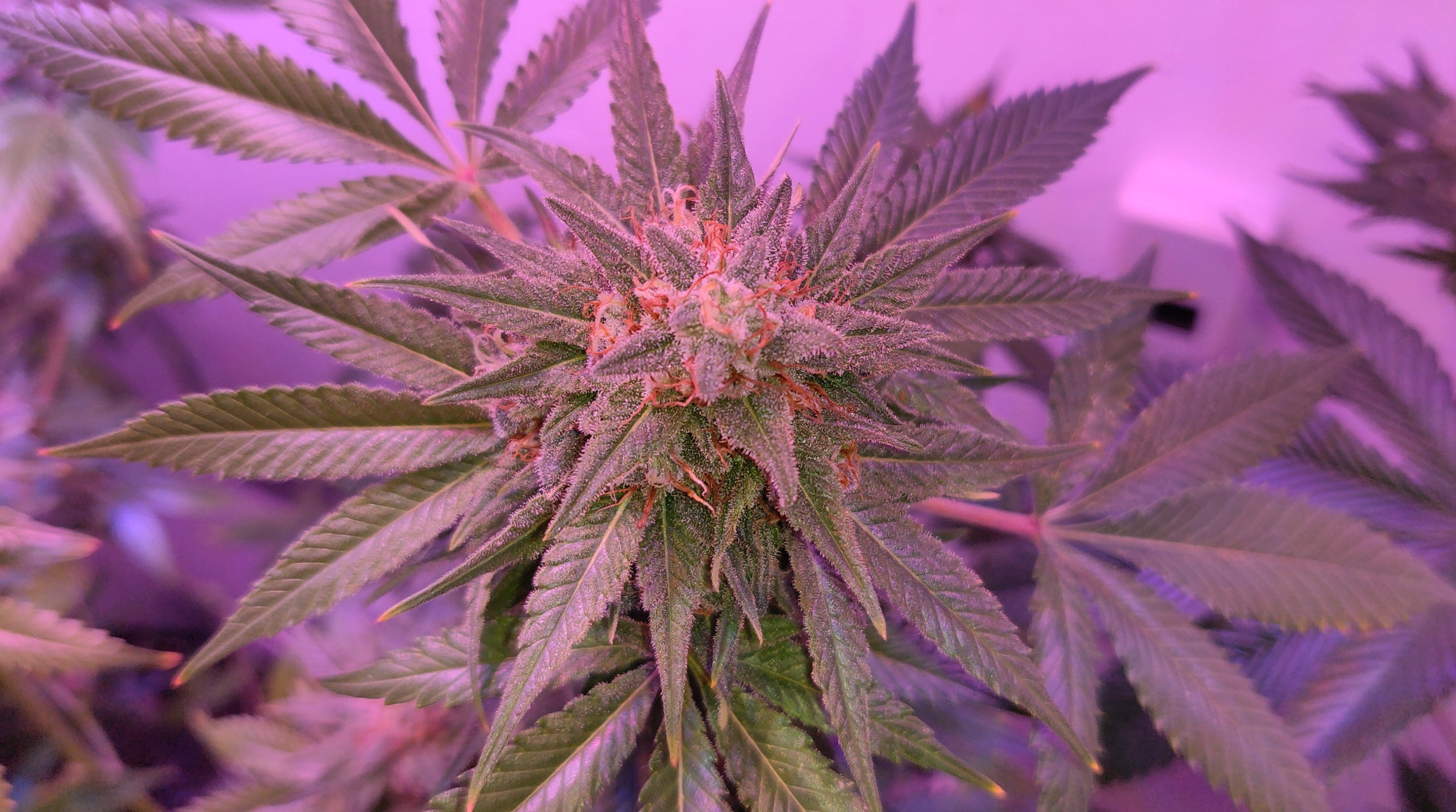 The first marijuana reform bill of the new Congress was introduced this week. It's not the comprehensive legalization legislation that advocates are waiting for, but it would reschedule cannabis under federal law.
Rep. Greg Steube (R-FL) filed the proposal, which is identical to a measure he sponsored last session. It would simply move marijuana from Schedule I to Schedule III of the Controlled Substances Act (CSA).
Text of the legislation, which has not yet been posted on Congress's website but was shared with Marijuana Moment, states that "the Attorney General of the United States shall, by order not later than 60 days after the date of enactment of this section, transfer marijuana…from schedule I of such Act to schedule III of such Act."
When the congressman introduced the bill in 2019, he said the state-level legalization movement necessitated a policy change that would free up research into cannabis.
"As marijuana is legalized for medical and recreational use across the United States, it is important that we study the effects of the substance and the potential impacts it can have on various populations," he said at the time. "By rescheduling marijuana from a schedule I controlled substance to a schedule III controlled substance, the opportunities for research and study are drastically expanded."
But while rescheduling is backed by President Joe Biden, who remains opposed to adult-use legalization, it's not the reform that advocates are getting behind. There are high hopes that a more comprehensive completely remove marijuana from the CSA—while promoting social equity—will move through the 117th Congress.
A bill to accomplish that cleared the U.S. House of Representatives last year, but it died in the GOP-controlled Senate. Now that Democrats have control of both chambers, activists are waiting for the legislation to be taken back up with a better chance of making it to Biden's desk.
That bill—the Marijuana Opportunity, Reinvestment and Expungement (MORE) Act—was sponsored by now-Vice President Kamala Harris, though she's indicated that she would not necessarily push the president to adopt a pro-legalization position.
While moving marijuana to Schedule III under Steube's new bill would not end federal prohibition in the way the MORE Act would, it would still have a number of effects.
It would, for example, protect federal employees who use marijuana from a Reagan-era executive order that defines illegal drugs as Schedule I or II substances.
And only drugs under Schedules I and II are affected by the tax provision known as "280E" that blocks cannabis companies from deducting businesses expenses from their taxes.
Reclassification would also make scientific research easier, since cannabis's current Schedule I status creates additional hurdles for studies.
Moving cannabis out of Schedule I would additionally end threats from the U.S. Postal Service that publishers have faced over the mailing of newspapers containing marijuana advertisements, since the federal statute the agency has cited to justify its actions applies only to Schedule I substances.
But modest rescheduling alone would not remove federal criminal penalties. Advocates have also expressed concerns that any move other than a complete removal from the CSA could create additional regulatory roadblocks for cannabis businesses that are operating in compliance with state laws.
Read the text of the new marijuana rescheduling bill below: 
Marijuana rescheduling bill by Marijuana Moment
Cuomo's New York Marijuana Legalization Plan Draws Mixed Reviews From Advocates
Photo courtesy of Mike Latimer.
South Dakota Lawmakers Form Cannabis Caucus To Address Marijuana Legalization Issues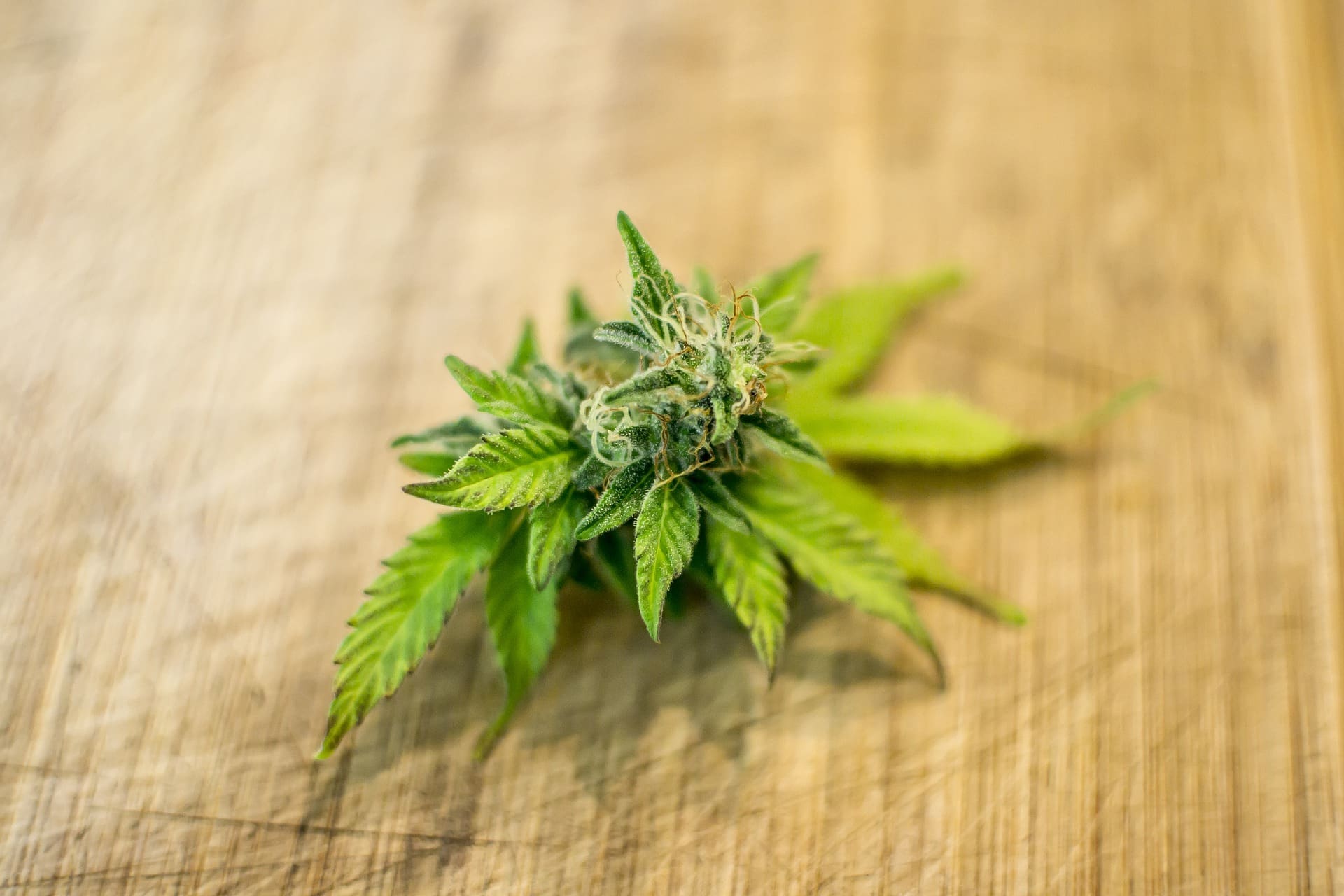 The Senate majority leader said enacting a regulatory framework for legal cannabis will probably require more than one session of work.
By By: Nick Lowrey, South Dakota News Watch
Entrepreneurs across South Dakota are already taking steps to claim a share of the state's soon-to-be-legal marijuana market, but legislators and regulators are off to a slow start in crafting laws and rules to govern the controversial new industry.
The sale, possession and use of recreational and medicinal marijuana are set to become legal in South Dakota for the first time on July 1. But when the 2021 South Dakota legislative session started on January 12, only one bill regarding marijuana had been filed.
A group of 15 Republican lawmakers have formed what they call a "Cannabis Caucus" to address marijuana issues this session. But leaders in both the Republican and Democratic parties say discussions on preparing for legalization and regulation of the business of marijuana sales, possession and use—one of the top matters facing the 2021 Legislature—have barely begun.
One high-ranking Senate leader said enacting a regulatory framework for legal marijuana will probably require more than one session of work and will likely spill into the 2022 session or require a special session to complete.
"Not everything will be done at the end of this session," said Senate Majority Leader Gary Cammack, R-Union Center. "I know there has been talk about the need for a special session."
Marijuana entrepreneurs, however, are not waiting for the Legislature to act. Many have been working for months to get businesses ready for the July 1 legalization date. The South Dakota Secretary of State's Office handled 907 more new business filings during the last three months of 2020 than it had during the same period of 2019, many of them related to legal weed.
Exactly how many new business filings are related to marijuana is unknown, as the secretary of state's office does not require new businesses to indicate a purpose or sales plan, said Jason Luntz, deputy secretary of state.
But as of January 11, a search of public business filings on the secretary of state's website found more than 40 businesses with the words "cannabis," "marijuana," "pot" or "dispensary" in their names. Most of those businesses organized as limited liability companies or registered their business names after voters approved marijuana legalization on November 3, 2020.
Even as a court challenge of the legalization of recreational marijuana remains unresolved, experts say the state needs to move quickly to establish clear rules for growing and selling marijuana commercially. The state will need to license and regulate sales outlets, set up tax collections, define penalties for selling marijuana to minors and make laws related to the marijuana black market, said Kittrick Jeffries, a former marijuana industry compliance officer and founder of a new Rapid City-based cannabis consulting firm called Dakota Cannabis Consulting.
"I think South Dakota has a great opportunity here…but there are some really key things that need to be done before July," Jeffries said.
If lawmakers and state regulators do not have the framework of a commercial market in place before marijuana becomes legal on July 1, anyone who wants to use cannabis after that date would be pushed to buy from the black market, which could expand and compete with legal, tax-paying retailers, Jeffries said.
Black market competition could weaken South Dakota's legal marijuana market, leaving local businesses more vulnerable to interstate competition should the federal government choose to legalize marijuana, Jeffries said.
A few legislators have been considering marijuana regulation in the early days of the 2021 session. Rep. Mike Derby, R-Rapid City, is playing a lead role in forming what he calls the "Cannabis Caucus." Derby said the group's goal is mostly to share information and help educate other lawmakers as opposed to offering legislation or coordinating votes. Members plan to meet for the first time on January 21 to review bill drafts, Derby said.
One of the big issues Derby plans to work on is providing clarity for local governments. Dozens of marijuana businesses are already preparing to begin commercial marijuana growing operations or are preparing to open retail sales outlets in South Dakota. Municipal governments will need guidance on how to safely zone for often large, indoor marijuana farms needed to supply wholesale and retail outlets, Derby said.
"At the end of the day, we want to respect the will of the people," Derby said. "We have an opportunity to look at what other states have passed, learn from their best practices, learn from their mistakes and maybe create a better process."
Rep. Mary Fitzgerald, R-St. Onge, has called for legislation that would make using marijuana in a vehicle and driving while high illegal. South Dakota does not have laws banning marijuana use in vehicles or driving while high because any use or possession of marijuana is still illegal. As of January 13, Fitzgerald had not filed any legislation regarding marijuana use.
The only bill regarding marijuana legalization that had been filed by January 13 came from the Department of Revenue. Senate Bill 35 asks the Legislature to give the department $4 million to cover the costs of regulating the marijuana industry until tax revenue starts coming in. The bill also asks lawmakers to give the state Department of Health about $135,000 to help cover the cost of regulating medical marijuana.
Any recreational marijuana bills that legislators pass could be negated by a lawsuit seeking to declare the recreational marijuana vote result as unconstitutional. Backed by Gov. Kristi Noem (R), the lawsuit was filed by Highway Patrol Superintendent Rick Miller and Pennington County Sheriff Kevin Thom, who argue that the constitutional amendment passed by voters, known as Amendment A, should not have been on the November 3 ballot and is unconstitutional because it was too broad.
A hearing in the case is scheduled for January 27 in Hughes County circuit court, but no trial date has been set. The circuit court's final ruling and any subsequent appeals to the state Supreme Court likely won't be settled until well after the 2021 legislative session ends.
Ian Fury, a spokesman for Gov. Noem, said the governor is in discussion with lawmakers about marijuana legalization but has not engaged in filing or pushing any specific legislation so far. "Many legislators have an interest in this topic and we want to give them the opportunity to convey their thoughts and ideas on behalf of their constituents," Fury wrote in an email to News Watch.
Some lawmakers question whether the Legislature should be involved in regulating recreational marijuana at all.
"My interpretation of Amendment A is that it doesn't allow the Legislature to do anything," said Sen. Arthur Rusch, R-Vermillion, vice-chair of the Senate Judiciary Committee.
Amendment A did not provide a regulatory framework for the industrial production or commercial sale of large amounts of cannabis. Instead, the amendment requires the state Department of Revenue to devise licensing and regulatory mechanisms that allow for the sale of recreational marijuana by April 1, 2022. Rusch said he believes Amendment A gave full authority over recreational marijuana regulation to the Department of Revenue.
"That's one of the reasons I believe [Amendment A] is unconstitutional," Rusch said.
Still, legislative leaders in both the Republican and Democratic parties acknowledged that a clear majority of South Dakota voters wanted to see marijuana legalized and that the Legislature is obligated to implement legalization measures.
"Our feet are set in concrete. Until the courts rule or voters overturn it in another election, it is our job to move forward with legalization," Cammack said.
This story was first published by South Dakota News Watch.
Washington State Marijuana Homegrow Bill Draws Smooth Reception At Initial Hearing