Lawmakers In Wisconsin Capital Vote To Allow Marijuana Use In Public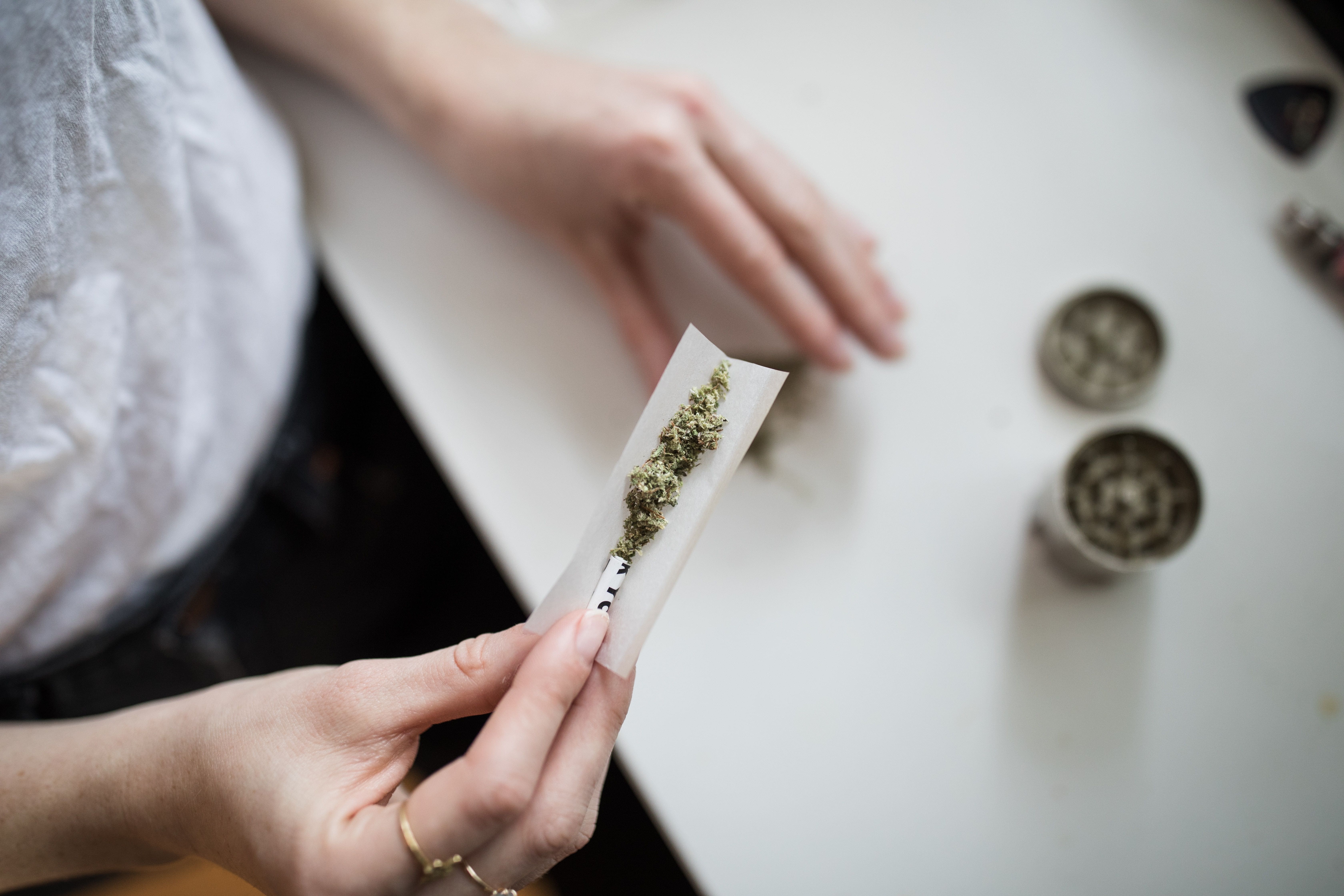 City officials in Madison, Wisconsin, have voted to remove most local penalties for marijuana possession and consumption, effectively allowing cannabis use by all adults 18 and older.
The Madison Common Council voted unanimously on Tuesday night to approve a package of three ordinances overhauling the city's marijuana laws. Taken together, the changes permit adults to carry up to about an ounce (28 grams) of cannabis locally and consume it on public or private property. Possession of marijuana paraphernalia will also be allowed.
Smoking cannabis will remain prohibited in places where cigarettes or other tobacco devices are banned, and no one can have marijuana on school buses or within 1,000 feet of a school. Consumption on private property, meanwhile, requires permission of the property owner, landlord or tenant; otherwise it will carry a $1 fine.
Laws against marijuana distribution will remain intact, allowing police to bring charges against anyone they suspect of selling the drug. Driving under the influence of a controlled substance also remains illegal.
Alderman Michel E. Verveer (D), who introduced the legislation, said at the meeting that the changes were "long overdue."
"The reality is that we shouldn't even be talking about this tonight," Verveer said, calling it "preposterous and outrageous that the Wisconsin state legislature has not moved long ago toward legal and regulated adult use of cannabis, like so many other states have across the country, including many of our neighboring states."
Verveer has worked to get his colleagues on board, and as of last month more than half of the council had signed on as co-sponsors, virtually guaranteeing passage of the measures.
While the new policies in Madison won't establish a commercial cannabis industry, Vermeer said that eventual legalization would bring in significant tax revenue and other benefits for the state.
Reforms, including the local measures, will also address "undeniable racial disparities" in how existing marijuana laws have been enforced, Verveer said at Tuesday's meeting, citing decades of police data.
"Based on a 20-year study of casual possession of marijuana ordinance citations issued by the Madison Police Department," he said, "approximately 51 percent of those citations were issued to whites, and a little over 43 percent were issued to Blacks. That of course is despite the fact that our Black brothers and sisters in no way are anywhere close to 43 percent of our community's population today."
Studies indicate racial groups tend to use cannabis at similar rates.
"I wish we didn't even have to have these items on our agenda tonight," the alderman said.
While marijuana remains against state and federal law, a summary of the local legislation states that "at the direction of the Dane County District Attorney's Office, the Madison Police Department would not refer charges for cases that only involve possession of less than 28 grams of cannabis."
The changes approved Tuesday won't affect marijuana rules at the state's largest college, the University of Wisconsin (UW) at Madison. The university newspaper, the Badger Herald, reported that students found with cannabis or paraphernalia on campus may continue to be cited by UW Police.
Students 18 and over would, of course, be able to possess and consume cannabis off campus. In an email to the Herald, Verveer said he intentionally set the new initiative's age limit at 18 in order to allow UW students to benefit. Most legalized jurisdictions have set marijuana age limits at 21.
Madison's changes replace existing cannabis laws in the city, which punished possession in a public space with a $100 fine. Possession of paraphernalia, meanwhile, carried a $500 fine.
The city nevertheless has a long history of decriminalization. A policy enacted in 1977 allows residents to possess up to 112 grams of cannabis on private property.
On the state level, Gov. Tony Evers (D) has said he supports cannabis reform, including both decriminalization and medical marijuana legalization. In January, he called out state lawmakers for declining to legalize medical marijuana despite widespread public support.
Lawmakers also filed a bill last year to remove criminal penalties statewide for possession of up to 28 grams of marijuana, but that measure failed to advance.
At the ballot box last year, voters in three Wisconsin jurisdictions voted in favor of non-binding resolutions expressing support for at least some form of marijuana legalization. That followed the passage of other cannabis ballot measures in 16 counties in 2018, including one approved by 76 percent of voters in Dane County, where Madison is located.
Biden's Marijuana Decriminalization Plan Is 'Not Enough,' Cory Booker Says In New Documentary