Lawmakers File Bills To Legalize Medical Marijuana For Military Veterans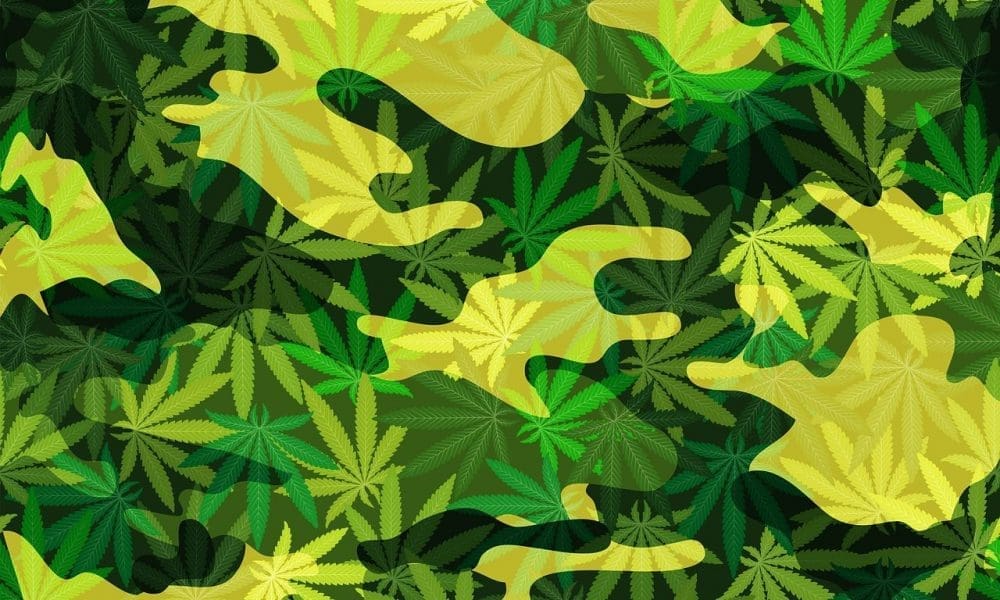 Lawmakers on Capitol Hill filed companion bills on Tuesday in the House and Senate to make it legal under federal law for military veterans to "use, possess, or transport medical marijuana" in accordance with state policies.
The legislation, sponsored by Sen. Brian Schatz (D-HI) and Rep. Barbara Lee (D-CA), is called The Veterans Medical Marijuana Safe Harbor Act.
Aside from shielding veterans who use medical cannabis under local laws from being harassed by federal officials, the proposal makes clear that Department of Veterans Affairs (VA) doctors can issue medical marijuana recommendations to their patients.
"In 33 states, doctors and their patients have the option to use medical marijuana to manage pain—unless those doctors work for the VA and their patients are veterans," Schatz said in a press release. "This bill gives VA doctors in these states the option to prescribe medical marijuana to veterans, and it also promises to shed light on how medical marijuana can help with the nation's opioid epidemic."
It's past time to end the anti-science, anti-health cannabis prohibition laws that prevent veterans' from accessing health care.

— Rep. Barbara Lee (@RepBarbaraLee) February 12, 2019
"As the daughter of a veteran, I am committed to ensuring that our veterans have access to the quality and comprehensive medical care they deserve – including medical marijuana. The current federal prohibitions on cannabis are unnecessary, harmful, and counterproductive," Lee added. "The federal government should never stand between our veterans and their medicine. This critical legislation is a long overdue step to empower veterans and their doctors to make informed health care decisions, without political interference."
If the legislation is enacted, VA would also be required to study "the effects of medical marijuana on veterans in pain" and "the relationship between treatment programs involving medical marijuana that are approved by States, the access of veterans to such programs, and a reduction in opioid abuse among veterans."
The proposal sets aside $15 million to support such research.
The new bills are virtually identical to legislation that Schatz and then-Sen. Bill Nelson (D-FL) introduced last year, except that it adds the protections for veterans covered under medical cannabis policies of Indian tribes, in addition to those in states.
Schatz's Senate bill is cosponsored by Sen. Tim Kaine (D-VA), whereas Lee's House version has no initial cosponsors.
Yesterday, @brianschatz and I introduced The Veterans Medical Marijuana Safe Harbor Act to provide protection for veterans and their doctors in using medical marijuana where it's legal. It's past time we acknowledged the benefits of marijuana to help our struggling veterans heal.

— Barbara Lee (@BLeeForCongress) February 13, 2019
"States with medical cannabis laws have a 24.8 percent lower mean annual opioid overdose mortality rate compared with States without medical cannabis laws," the findings section at the start of the legislation says. "Marijuana and its compounds show promise for treating a wide-range of diseases and disorders, including pain management. Medical marijuana in States where it is legal may serve as a less harmful alternative to opioids in treating veterans."
The provisions protecting for doctors and veteran patients would sunset after five years, subject to a renewal by subsequent legislation.
See the full text of the new veterans medical marijuana bill below:
Veterans Medical Marijuana … by on Scribd
This story was updated to include comment from Lee and Schatz.
Survey: Veterans Support Marijuana Legalization And Increasing Medical Cannabis Research