European Parliament Approves Medical Marijuana Resolution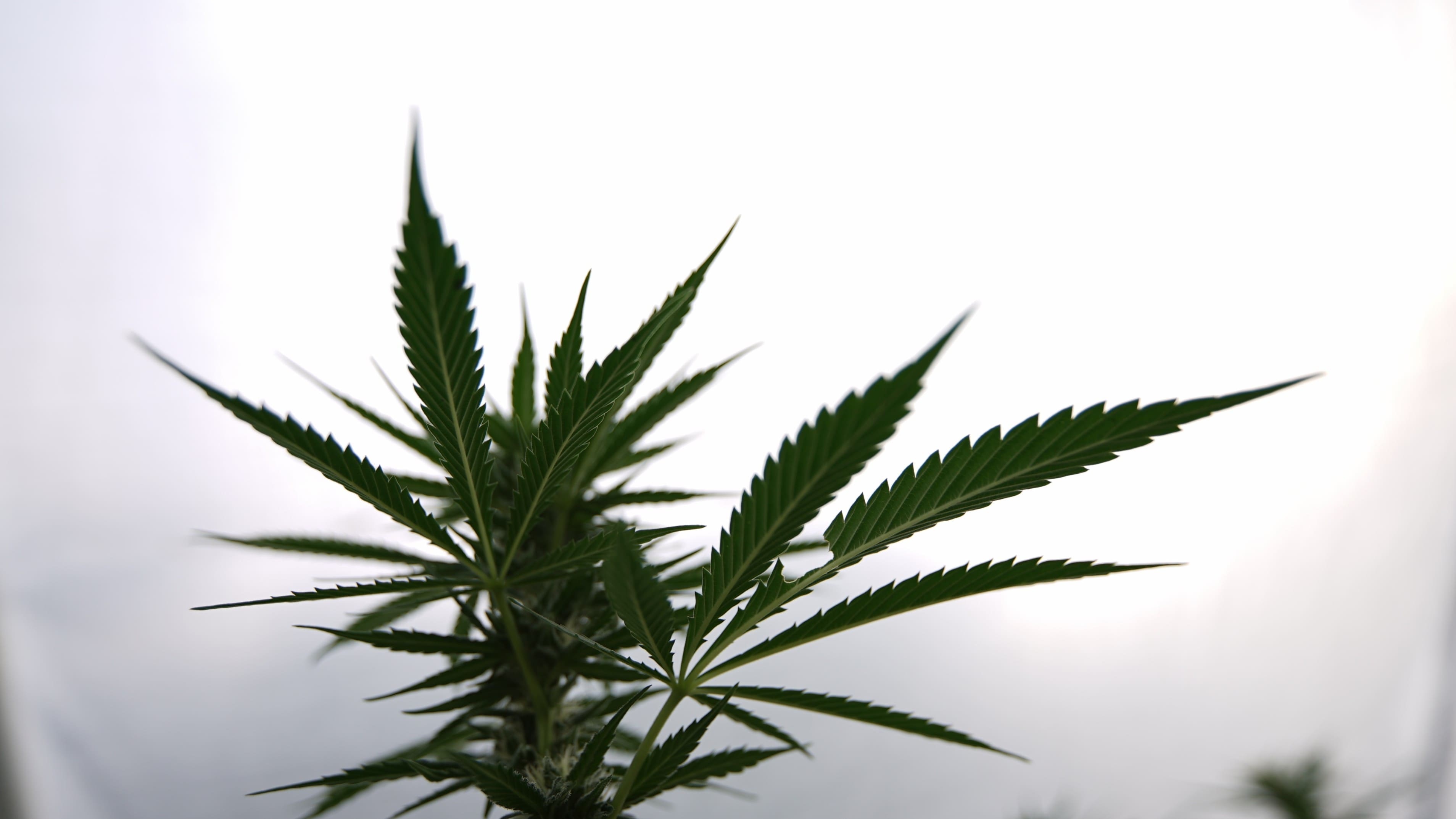 The European Parliament voted to advance a resolution on Wednesday calling on its 28 member states to address barriers to medical marijuana studies, identify research priorities and improve access to cannabis-based medicines.
The non-binding resolution passed with a show of hands, signaling strong support in the deliberative assembly.
While the measure's passage won't change international marijuana laws, it's a symbolic development that could embolden more member states to develop regulatory and research models for medical cannabis.
The resolution "calls on Member States to allow doctors to make free use of their professional judgement in prescribing regulatory-approved cannabis-based medicines to patients with relevant conditions, and to allow pharmacists to lawfully honour those prescriptions."
It also pushes countries to "improve equal access to cannabis-based medicines and to ensure that, where allowed, medicines which are effective in treating specific conditions are covered by health insurance schemes in the same way as other medicines" and to "provide a safe and equal choice for patients between different types of cannabis-based medicine, while ensuring that patients are accompanied by specialised medical professionals during their treatment."
The measure's text also provides a brief overview of the medical benefits of cannabis.
"A review of the existing scientific literature on the subject of cannabis used in a medical setting provides conclusive or substantial evidence that cannabis and cannabinoids have therapeutic effects," it says, "such as in the treatment of chronic pain in adults (e.g. in cancer disease cases), as anti-emetics for the treatment of chemotherapy-induced nausea and vomiting or for improving patient-reported multiple sclerosis spasticity symptoms, and are effective in the treatment of patients with anxiety disorders, PTSD and depression."
And it argues that "the comprehensive and evidence-based regulation of cannabis-based medicines would translate into additional resources for public authorities, would limit the black market and ensure quality and accurate labelling to help control points of sale, would limit the access of this substance to minors, and would ensure legal certainty and safe access for patients for its medicinal use, with particular precautions being in place for young people and pregnant women."
✅Innovation fördern
✅Ärzte sollen Arzneimittel auf Cannabis-Basis verschreiben dürfen
✅Unterscheidung zwischen medizinischen & anderen Anwendungen

EP zeigt auf, wie Forschungslücken beim Einsatz von Cannabis in der Medizin geschlossen werden können: https://t.co/qi6xcx6lmt pic.twitter.com/80VRVsZ80g

— Europaparlament (@Europarl_DE) February 13, 2019
Several proposed amendments, including one that would add cannabis indica and ruderalis to the text of the resolution, were rejected during the plenary session.
The action also comes as the World Health Organization (WHO) prepares to deliver its recommendations on marijuana scheduling under international treaties to the United Nations (UN). If the UN adopts the organization's recommendations later this year, that could tilt the scales in favor of broad reform globally.
For example, WHO recommended that CBD, the non-intoxicating component of cannabis, not be scheduled at all. The U.S. Food and Drug Administration previously said that such a change would be reason to consider descheduling the compound under federal law.
Part of the new European Parliament resolution stressed "the importance of close cooperation and coordination with the WHO in connect with further [European Union] steps in the field of medical cannabis."
In a briefing posted on the European Parliament website, the assembly wrote that members "believe that there is substantial evidence that cannabis and cannabinoids have therapeutic effects for treating chronic pain in adults, chemotherapy-induced nausea and vomiting, and improve muscle spasticity symptoms in multiple sclerosis."
World Health Organization Recommends Reclassifying Marijuana Under International Treaties
Photo courtesy of Chris Wallis // Side Pocket Images.
Hemp Farmers Guaranteed Federal Crop Insurance Through Disaster Bill Amendment
The Senate approved a bill on Thursday that is mostly focused on providing relief aid to areas impacted by natural disasters—but it also includes a provision ensuring that hemp farmers qualify for federal crop insurance.
The hemp section was inserted into the legislation at the behest of Senate Majority Leader Mitch McConnell (R-KY). Though similar language already exists in the 2018 Farm Bill, which federally legalized hemp and its derivatives, the senator took an added measure to provide clarity to farmers who want access to the insurance option ahead of the 2020 planting season.
"Beginning not later than the 2020 reinsurance year, the Federal Crop Insurance Corporation shall offer coverage under the wholefarm revenue protection insurance policy (or a successor policy or plan of insurance) for hemp (as defined in section 297A of the Agricultural Marketing Act of 1946 (7 U.S.C. 1639o))," text of the provision states.
"Provided, That such amount is designated by the Congress as being for an emergency requirement pursuant to section 251(b)(2)(A)(i) of the Balanced Budget and Emergency Deficit Control Act of 1985," it continues.
The Senate passed the bill by a vote of 85 to 8. The House is expected to approve the disaster legislation by unanimous consent by the end of the week, and President Donald Trump has offered assurances that he will sign it into law.
The legalization of hemp has sparked strong interest among farmers in states from Colorado to Kentucky, but it will still be some time until the U.S. Department of Agriculture (USDA) develops and implements its federal regulatory guidelines.
Agriculture Secretary Sonny Perdue said that while his department would not rush its rulemaking process, it still intends to implement the regulations before the 2020 planting season. After that point, USDA would be able to approve regulatory plans submitted by individual states.
McConnell, who championed the hemp legalization provision, has urged the quick and effective implementation of such regulations, and he's suggested that he'd introduce standalone legislation to resolve any "glitches" in its rollout.
While not a standalone bill, the hemp-focused provision of the disaster legislation seems to indicate he plans to make good on that promise.
The senator has made much of his pro-hemp agenda, arguing last month that his role in reforming hemp laws is at "the top of the list" of reasons why voters should reelect him in 2020. He also cited hemp as an agricultural alternative to tobacco when he introduced a bill this week to raise the minimum age requirement to purchase tobacco products from 18 to 21.
Mitch McConnell Touts Hemp As He Proposes Raising Tobacco Purchase Age Limit
Congressional Report Urges DEA Action On Marijuana Cultivation Applications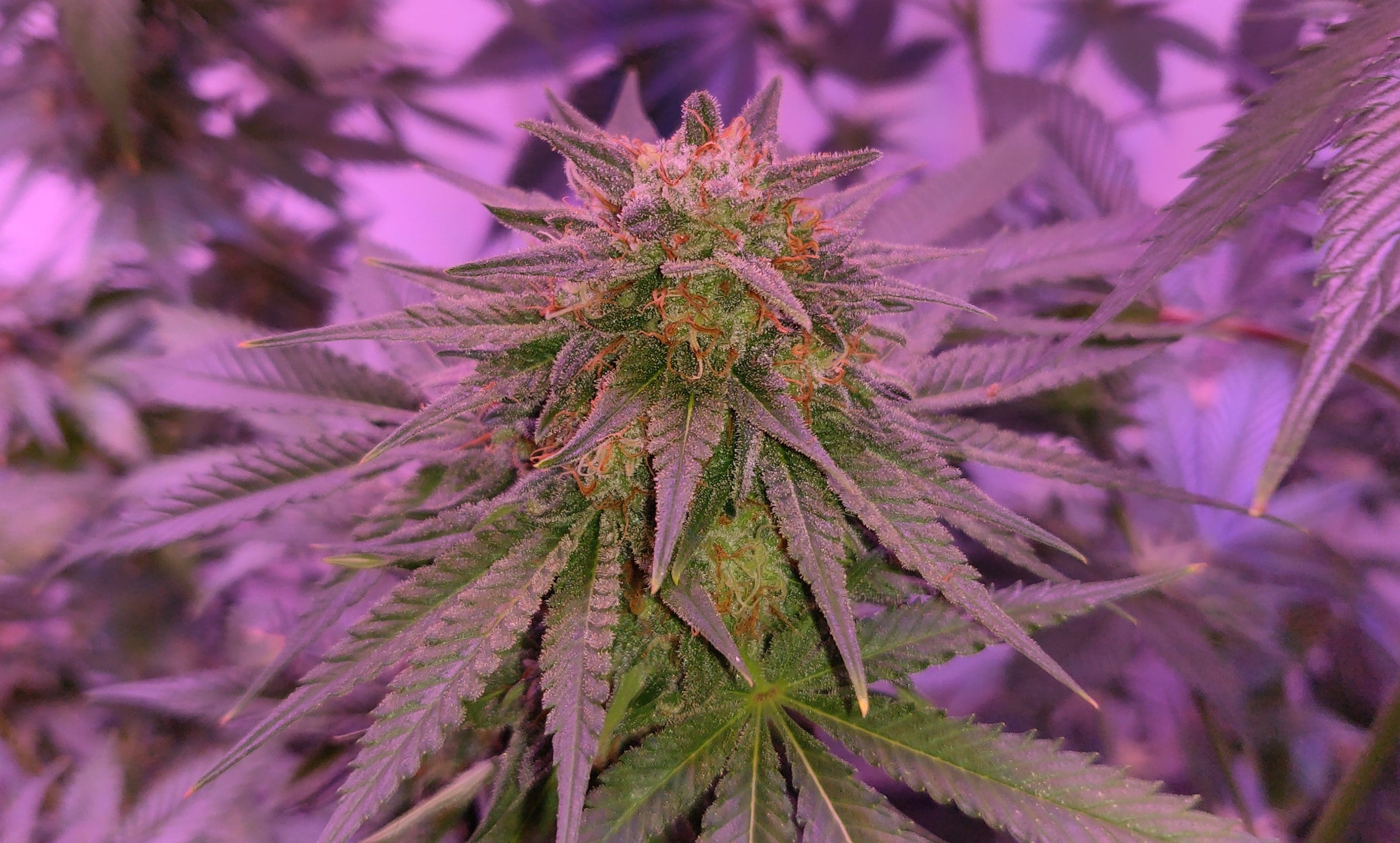 A congressional committee report attached a large-scale spending bill containing marijuana-related protections has been amended to include a call for the Drug Enforcement Administration (DEA) to finally act on long-pending applications for federal licenses to grow cannabis for research purposes.
The legislation itself, which was released by a House subcommittee last week, could still be further amended as it goes through the legislative process. But as approved by the full House Appropriations Committee on Wednesday, the bill stipulates that none of the Fiscal Year 2020 funds it allocates may be used by the Justice Department to interfere in state-legal medical marijuana programs.
The provision has been federal law since 2014, but its inclusion in the initial subcommittee proposal as introduced is the earliest it has ever surfaced in the legislative process for the annual spending bill. While advocates hoped broader protections for adult-use cannabis states would also be included in the base legislation, that rider isn't in the bill—at least not yet.
There was also a technical problem with the legislation that wasn't resolved by the committee manager's amendment, the text of which has not been posted but was obtained by Marijuana Moment. The medical cannabis provision lists the states and territories its protections apply to—but it left out the U.S. Virgin Islands, which legalized medical marijuana in January.
Similar errors have occurred in past versions of the legislation, when legal medical cannabis states North Dakota and Indiana were not included in an earlier version of the rider, and advocates hope that the language will be amended on the House floor.
But while that fix didn't make it into the bill at the committee level, the directive to the DEA about cannabis cultivation licenses was added to the committee report attached to the bill via the manager's amendment.
"The Committee urges the Drug Enforcement Administration to expeditiously process any pending applications for authorization to produce marijuana exclusively for us in medical research," the revised report states.
The DEA has faced significant pressure from lawmakers, advocates and scientists to approve applications for additional marijuana manufacturers to produce research-grade cannabis. Currently there is only one federally authorized facility, and the quality of its product has long been criticized.
DEA announced a process to license additional cultivators during the final months of the Obama administration in  2016, but the Justice Department under then-Attorney General Jeff Sessions refused to act on more than two dozen pending applications. Current Attorney General William Barr has pledged to look into the matter, and has said he agrees that approving additional manufacturers is necessary.
Advocates hope that the new committee report language could help to finally spur movement at the department.
"The DEA is a disaster on marijuana and they need to stop obstructing research ASAP," Michael Collins, director of national affairs for the Drug Policy Alliance, told Marijuana Moment.
"It's beyond ridiculous that they won't act on these applications. Even prohibitionists like Project SAM agree," he added, referring to the anti-legalization group Smart Approaches to Marijuana. "And when the guys who get their drug policy from the 1920s say you're behind the times, that's pretty embarrassing."
Justin Strekal, political director for NORML, said that Sessions "was the only government official opposed to cannabis research, and he is no longer employed."
"Now is the time for AG Barr to follow through on his commitment and allow researchers pathways to consumer-grade cannabis," he said.
Another provision included in the appropriations bill would offer protections for states that have implemented industrial hemp pilot programs under the 2014 Farm Bill. The Justice Department wouldn't be allowed to use its funds to interfere in such programs under the proposal.
Of course, the 2018 version of the agriculture legislation removed hemp and its derivatives from the Controlled Substances Act, shifting regulatory responsibility onto the U.S. Department of Agriculture instead of the Justice Department, so that provision may not be especially relevant going forward.
The bill will next head to the Rules Committee, which will decide the list of amendments—potentially including additional cannabis-related ones—that can be considered on the House floor.
Read the text of the manager's amendment with the DEA marijuana language below: 
Managers Amendment FINAL by on Scribd
Presidential Candidates Are Cosponsoring A New Marijuana Descheduling Bill
Photo courtesy of Mike Latimer.
House Committee Approves Immigration Bill With Marijuana Protections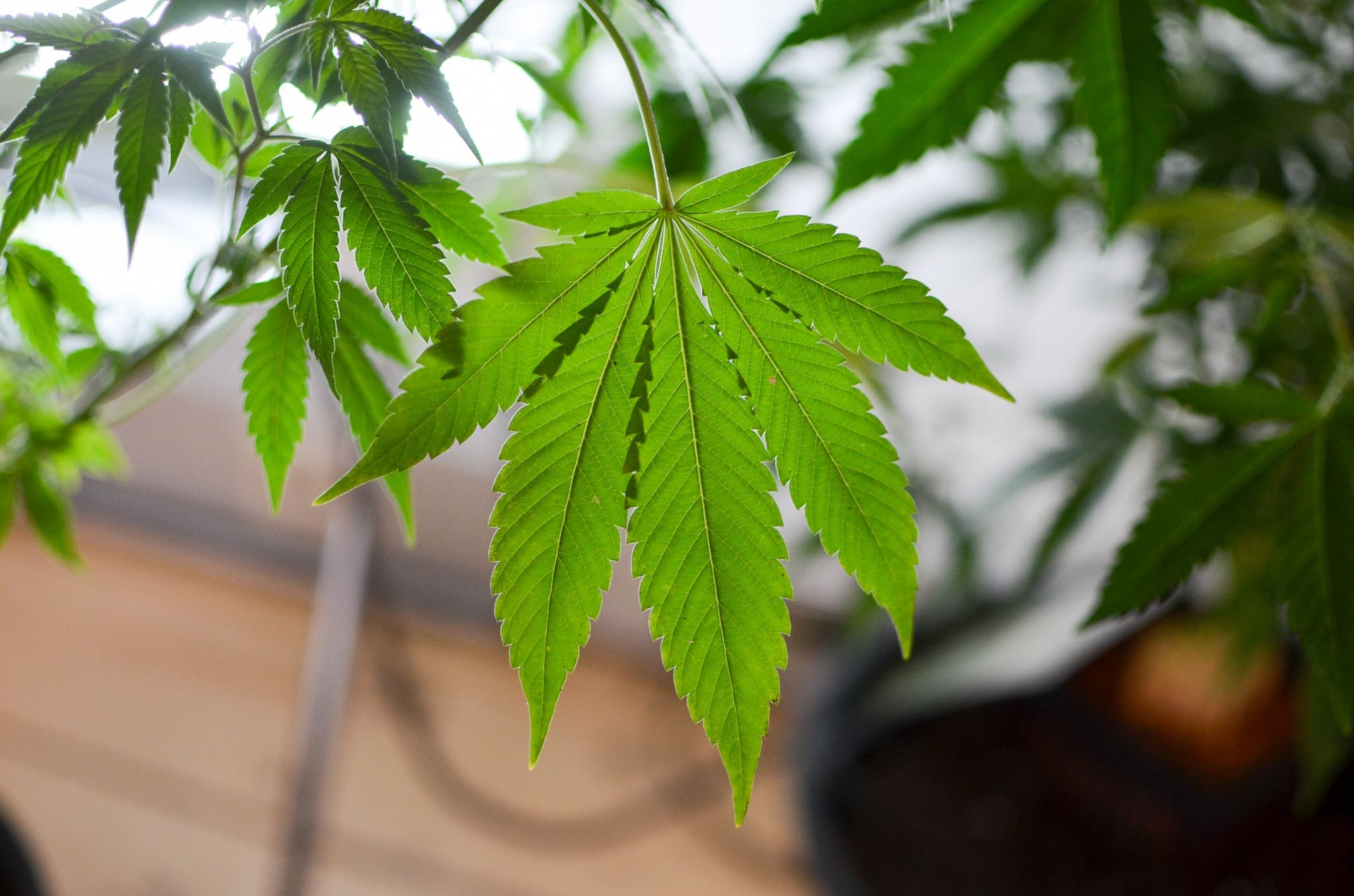 A congressional committee voted in favor of a wide-ranging immigration bill on Wednesday, and the legislation includes marijuana-related protections for people who were brought to the U.S. as children.
Under the DREAM Act as approved, having low-level cannabis convictions, or engaging in state-legal cannabis-related activities such as working in the regulated marijuana industry, would not be counted against applications for permanent resident status for so-called Dreamers.
The House Judiciary Committee advanced the bill in a 19-10 vote, without specific discussion about the cannabis provisions.
The section concerning eligibility for permanent status stipules that having three or more misdemeanor convictions could be grounds for ineligibility—but the bill creates an exemption for "simple possession of cannabis or cannabis-related paraphernalia" or "any offense involving cannabis or cannabis-related paraphernalia which is no longer prosecutable in the State in which the conviction was entered."
The text seems to indicate that immigrants who engaged in cannabis-related activities prior to a state reforming its marijuana laws would still be protected even if that activity was not state-legal at the time.
Similar language appears under a separate section about grounds for a provisional denial of an application for adjustment of status. Applicants would be exempted from such a denial if their conviction was for "simple possession of cannabis or cannabis-related paraphernalia" or "any offense involving cannabis or cannabis-related paraphernalia which is no longer prosecutable in the State in which the conviction was entered."
A previous version of the legislation, filed in March, didn't include the specific eligibility requirements related to certain criminal activity, nor did it contain any explicit marijuana protections. It's possible that House Democrats thought up the exemptions during a brainstorming session earlier this month about potential bill revisions aimed at building more support.
The next likely stop for the DREAM Act will be the House Rules Committee before heading to a full floor vote.
There's been growing interest in reforming marijuana policies as they apply to immigrants and visitors to the U.S.
Earlier this month, four congressional Democrats sent a letter to the head of the Justice Department and Department of Homeland Security to end the practice of rejecting naturalization applications solely because the applicant worked in a state-legal marijuana market. That came after the U.S. Citizenship and Immigration Services (USCIS) released a memo specifying that such activity could render them morally unfit for citizenship.
And last week, Rep. Earl Blumenauer (D-OR) introduced legislation aimed at resolving marijuana-related border issues, whereby visitors who admit to using cannabis or working in their country's legal industry can be denied entrance.
New Congressional Bill Aims To Resolve Marijuana Industry Border Issues
Photo courtesy of Philip Steffan.