House Marijuana Banking Sponsor And Key Senator Keep Up Fight, While GOP Whip Tempers Expectations And Clock Ticks Down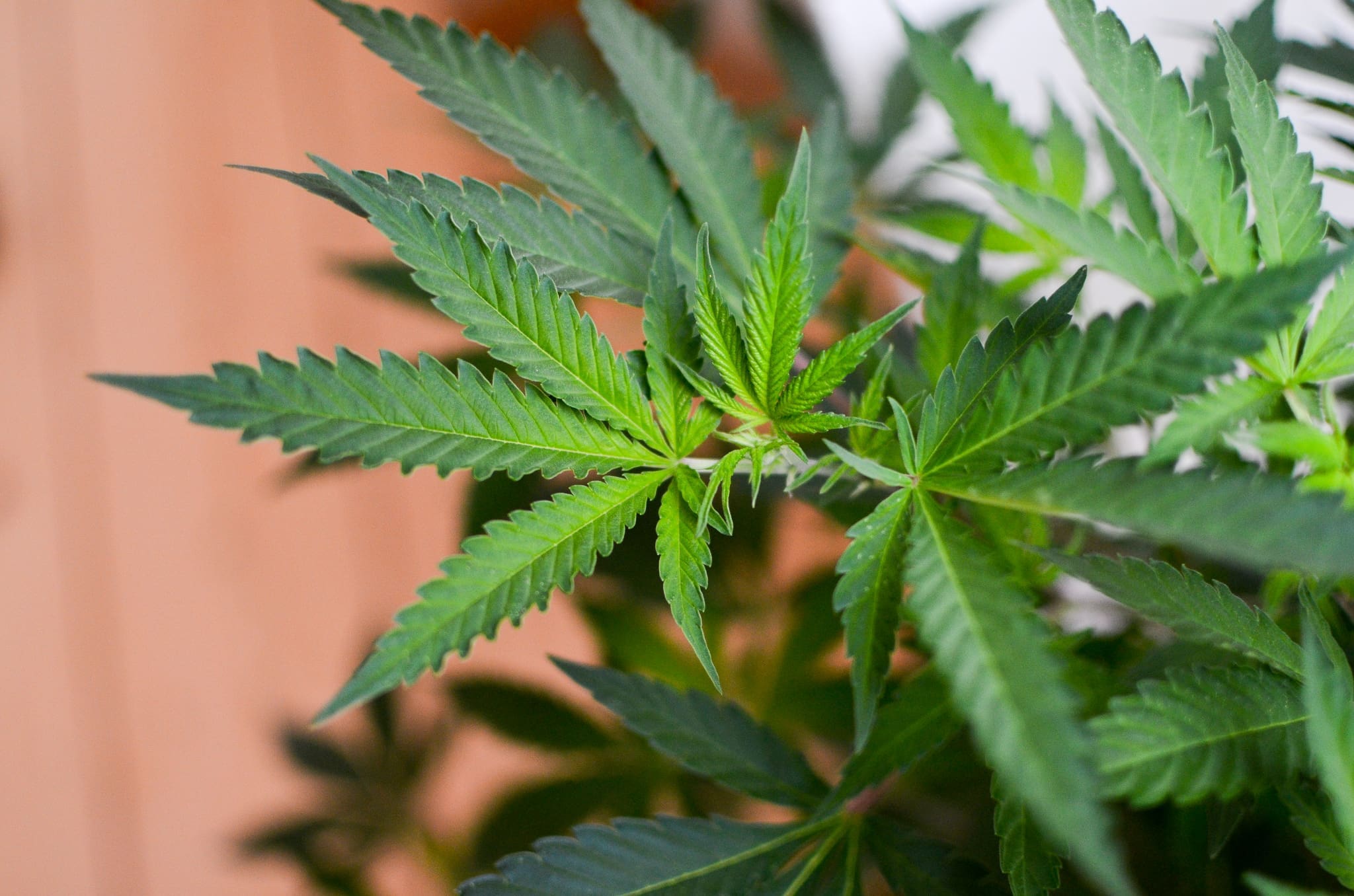 As the clock keeps ticking during the final weeks of Congress's lame duck session, Rep. Ed Perlmutter (D-CO) says marijuana banking reform is one of the "outstanding" items he's committed to advancing before his retirement. A key senator also said that a deal on the bill "absolutely could still happen," with lawmakers "close" to an agreement.
That said, the Senate minority whip says he doesn't expect to see the Secure and Fair Enforcement (SAFE) Banking Act attached to omnibus appropriations legislation that's being actively negotiated and that advocates are hoping to see used as the vehicle for the reform after an attempt to place it in a separate defense bill failed this month.
The pressure is on, with just weeks left before the end of the 117th Congress—and financial organizations including the National Association of Federally-Insured Credit Unions (NAFICU) and Independent Community Bankers of America (ICBA) are amplifying their message to lawmakers to get the job done sooner than later.
While there's uncertainty in the air, Perlmutter said at a House Rules Committee meeting on Tuesday that there are "two outstanding matters that I'm still working on."
"Obviously, one is SAFE Banking," he said, holding up the text of what appeared to be an amendment with the reform language. "Hopefully I can add it to something. There aren't many more things—but add it to something."
The congressman said in a hearing in the panel last week that he was eyeing appropriations as a possible vehicle, and he sharply criticized the Senate for failing to get it across the finish line after the bill passed the House in some form seven times at this point.
On Tuesday, Rules Committee Chairman Jim McGovern (D-MA) gave a brief speech applauding Perlmutter's work on a variety of issues as he prepares to retire at the end of the session. He joked that "none of us will ever forget, as long as we live, his advocacy for the SAFE Banking Act."
"He has truly led the charge on this issue—like no other member of Congress on any other issue," McGovern said. "I think that I speak for most of us when I say I hope to hell we can get it done and never have to talk about it again."
Rep. Carolyn Maloney (D-NY) cosigned the chair's remarks and added that she doesn't think she's "ever passed a bill that he didn't call me up and say, 'we've got to attach SAFE Banking to it.'" The congresswoman said that "he's absolutely right—it's a bill that's long overdue and needs to pass, and he did incredible work."
Meanwhile, Senate Banking Committee Chairman Sherrod Brown (D-OH) said in an interview with Nexstar that aired on Monday that he sees a path forward.
"It absolutely could still happen," Brown said. He added that lawmakers are "this close to a deal," placing his thumb and index fingers about an inch apart.
He also left the door open for a package of incremental reforms known colloquially as SAFE Plus that would involve both cannabis banking and expungement proposals. Brown said that "we're trying to walk that line to help those young people" with marijuana records.
Whether SAFE or SAFE Plus makes it into must-pass spending legislation is yet to be seen. The text of the omnibus package was originally expected to be released on Monday, but there's been back-and-forth in congressional negotiations, and now lawmakers are discussing passing a continuing resolution to keep the government funded through December 23 to give them more time to reach consensus on a final bill for the 2023 Fiscal Year. The current deadline is December 16.
Senate Minority Leader Mitch McConnell (R-KY), who cheered the exclusion of marijuana language from the National Defense Authorization Act (NDAA), has signaled that he'd push to keep it out of the appropriations legislation as well. And Senate Minority Whip John Thune (R-SD) told Bloomberg News on Tuesday that he doesn't expect SAFE to be incorporated into the final spending deal.
MARIJUANA: @SenJohnThune says doesn't see SAFE Banking act riding on the spending bill since divides the GOP

— Erik Wasson (@elwasson) December 13, 2022
It's always possible, of course, that lawmakers seek to pass cannabis reform as a standalone in what's left of the lame duck; but alternative legislative options are dwindling amid growing calls from advocates and stakeholders to advance something before the next Congress.
ICBA recently launched a call-to-action portal where marijuana banking reform supporters can send messages to their congressional representatives, urging them to advance the legislation.
While the National Defense Authorization Act excludes ICBA-advocated cannabis banking legislation and ICBA-opposed language to expand the Durbin Amendment, the debate over both initiatives continues.

Tell Congress: Pass the #SAFEBankingAct https://t.co/OQb64riTxK

— Independent Community Bankers of America (@ICBA) December 13, 2022
"This bill has passed the House seven times, and each time has stalled in the Senate," ICBA, which sent a letter to Senate leadership late last month similarly demanding action, said. "There is significant support in both Houses. We need your letters to remind Congress how critically important this issue is."
Relatedly, NAFCU President and CEO B. Dan Berger penned an op-ed that was published late last week with this message to Congress: "End the year strong by passing legislation that has broad bipartisan, industry, and public support."
"Congress has the opportunity to pass the SAFE Banking Act yet this year, potentially as part of the omnibus funding package," he said. "I call on our leaders to do what is right and end the year with a major win for credit unions and our nation as a whole: Pass the SAFE Banking Act."
Last week, SAFE Banking sponsor Sen. Jeff Merkley (D-OR) said that he will "keep fighting" to get the reform "passed this year," adding that "this is not the end of the road."
"We need to make sure that legal cannabis businesses have access to the financial services they need—operating in cash is an open door to robbery and money laundering," he said. That's also a point highlighted in a recent analysis that looked at the trends and motivations for crimes targeting cannabis businesses in Washington State.
One senator who could make or break the final SAFE deal in appropriations is Sen. Pat Toomey (R-PA), who was among a small group of senators who met with the Justice Department this week to seek assurances that issues it raised over SAFE Banking in a memo earlier this year have been effectively resolved.
Meanwhile, Sen. Patty Murray (D-WA), who will serve as Senate president pro tempore for the 118th Congress, is also pushing for passage of the cannabis banking reform during the lame duck, which she discussed at a leadership briefing with Senate Majority Leader Chuck Schumer (D-NY) last week.
Murray said that Democrats have made significant progress on a number of issues, even with the slimmest possible majority in the Senate. She said that "we are not done yet," and there are areas of bipartisan consensus that can still advance before the end of the session, which includes "making sure our legal cannabis businesses can access credit."
Whether SAFE or SAFE Plus makes it into the forthcoming appropriations deal is yet to be seen. But it's far from the only cannabis reform that advocates are hoping to see included in the final package delivered to the president's desk.
The various appropriations bills that the House and Senate considered or advanced this year contain provisions ranging from protecting state marijuana programs from federal interference to removing the congressional blockade that's prevented Washington, D.C. to implement a system of regulated cannabis sales for adults.
DOJ Official Details Plans To Provide Presidential Marijuana Pardon Certificates Through 10-Minute Application Process
Photo courtesy of Philip Steffan.