Key Congressional Chairman Faces Criticism Over Marijuana Record From Primary Challenger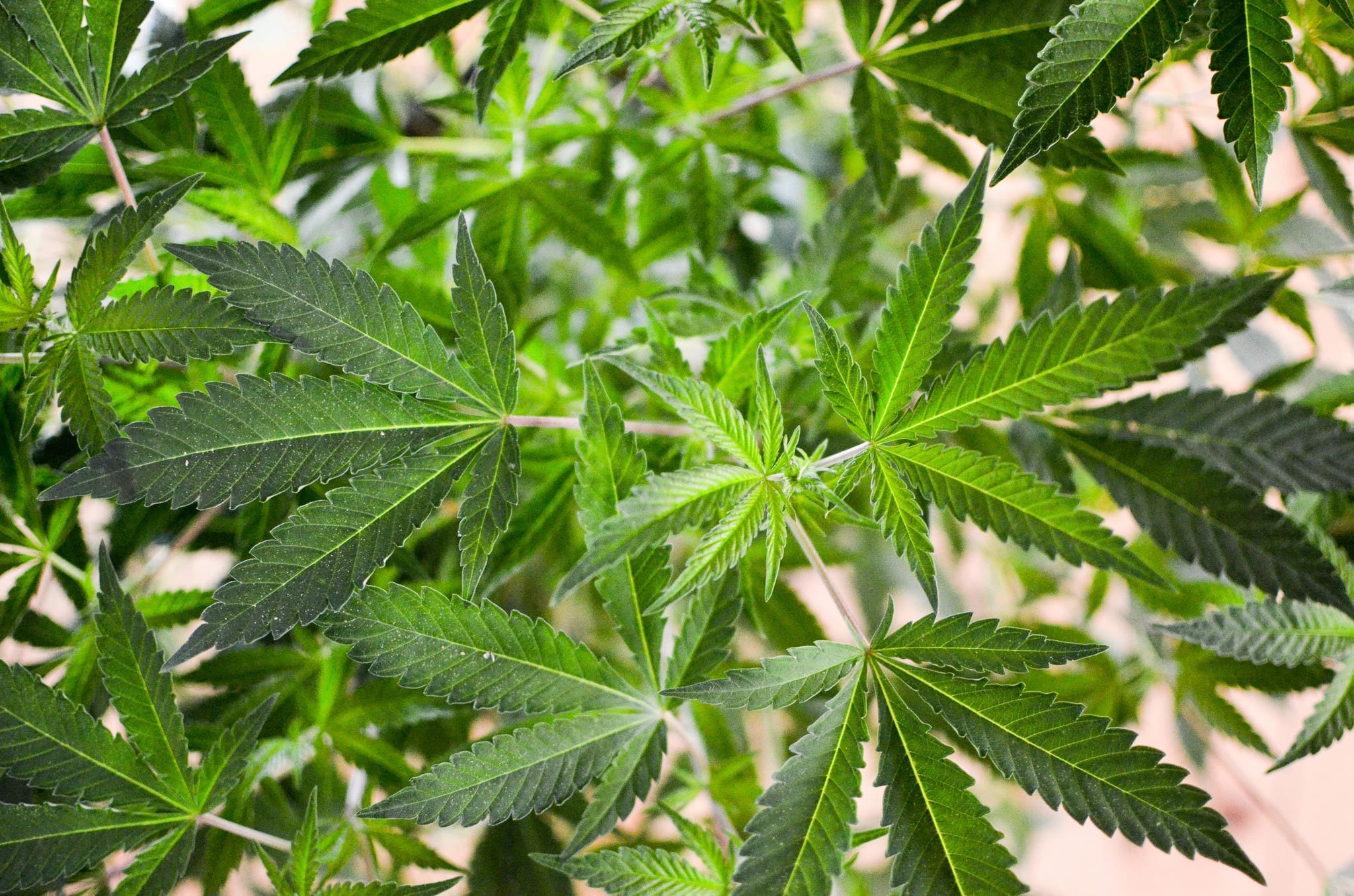 Marijuana is becoming a key focus in one of the most heated Democratic congressional primaries in the country, the result of which could have far-reaching implications for legalization legislation on Capitol Hill.
On September 1, voters in Massachusetts's first congressional district will decide between current Rep. Richard Neal (D-MA) and Holyoke Mayor Alex Morse (D). The mayor is making the case that, when it comes to drug policy, he has the vision and drive to move the country forward in a way that his opponent, who chairs a committee that has thus far declined to act on a pending legalization bill, cannot or will not.
And while this race itself could have lasting impacts on drug policy on its own, the primary is reflective of a recent trend that has seen progressive champions of reform sweep in to replace longtime incumbents who have been unwilling to actively advance the issue.
Morse is in favor of legalizing cannabis, decriminalizing other currently illicit drugs and investing in harm reduction programs to treat substance misuse as a public health, rather than criminal justice, issue.
I was the 1st Mayor in 2016 to support the legalization of recreational marijuana in MA. It is a necessary step to begin dismantling the war on drugs and in Holyoke, we have worked to ensure those communities harmed by prohibition can build wealth in the new emerging industry.

— Alex Morse (@AlexBMorse) April 20, 2020
The incumbent congressman, meanwhile, is interested in promoting restorative justice and ending the drug war, according to campaign staff—but his legislative record doesn't necessarily reflect that position. And he's made dismissive comments about cannabis in the past.
Neal has also passed up the chance to cosponsor far-reaching marijuana legislation and has faced criticism from advocates for not advancing a comprehensive cannabis bill—the Marijuana Opportunity Reinvestment and Expungement (MORE) Act—that he has jurisdiction over as chair of the House Ways and Means Committee.
"I think it underscores his inability to grasp the challenges of our time and the urgency of this moment on this issue," Morse told Marijuana Moment in a phone interview last week. "He's still stuck in the 80s—on cannabis and so many other issues."
The mayor also criticized his opponent's relationship with the pharmaceutical industry, which he said is "thwarting the growth of the cannabis industry."
"It's no surprise that Congressman Neal again is doing the work of his special interest and corporate donors," Morse said.
Neal declined an opportunity for an interview, but campaign spokesperson Kate Norton did talk to Marijuana Moment. She pushed back on the notion that the congressman is against legalization or the MORE Act specifically. In fact, she pointed out, the congressman helped draft some of the tax provisions of the legislation.
"Congressman Neal looks forward to working with Congressman Nadler on the MORE Act," she said, referring to Judiciary Committee Chairman Jerrold Nadler (D-NY), who is the lead sponsor of the bill. "He has been particularly interested in the restorative justice measures, designed specifically to achieve equity across the industry and mitigate the impacts of a historically racist war on drugs."
While he may not be especially proactive on the issue, Neal has consistently voted in favor of spending bill amendments to prevent the Justice Department from using its funds to interfere in all legal cannabis states and medical marijuana states specifically.
That's in addition to "yes" votes on measures to let U.S. Department of Veterans Affairs doctors recommend cannabis to veterans, legalize industrial hemp and provide banking services to the marijuana industry.
But it remains the case that Neal, who has served in Congress for 31 years, has yet to cosponsor the MORE Act. And it's sat in his panel for about eight months since being approved by Nadler's Judiciary Committee. But according to sources who spoke with Marijuana Moment recently, there's a move to get the bill on the House floor for a vote in September, so the pressure might be dialed up for the chairman to decide whether to hold a markup in his committee or waive jurisdiction in order to clear the bill's path forward.
While Nadler previously told Marijuana Moment that he's "carrying on conversations" with various committees about waiving jurisdiction, the Neal spokesperson said the congressman has not been approached with that request.
Morse said that it's unacceptable "to have a member of Congress in the Democratic Party in leadership in 2020 that isn't an advocate for the legalization of cannabis." And the mayor made clear that he would be a proactive advocate for the MORE Act if he's elected.
He also weighed in on the Democratic National Committee's platform committee vote this week, which saw an amendment to adopt legalization as a party plank soundly defeated despite the issue's overwhelming popularity among Democratic voters.
This decision makes no sense to anyone under 50. https://t.co/9XbABMKQrp

— Alex Morse (@AlexBMorse) July 28, 2020
"This decision makes no sense to anyone under 50," he tweeted, adding that "even Boomers favor legalizing marijuana."
In 2016, I was the first mayor in MA to publicly support legalization of marijuana and in Washington I'll lead on this issue by fighting to undo the harm inflicted on millions of people by the criminalization of marijuana.

— Alex Morse (@AlexBMorse) July 28, 2020
The mayor's criticism of Neal's donations from the pharmaceutical industry is both political and personal. Morse's brother passed earlier this year from an opioid overdose, and it's helped to shape his understanding of the need for policies that focus on harm reduction. His campaign recently released a video ad about the experience.
This was a tough one. Earlier this year, we lost my brother after a long struggle with opioid addiction.

Doug was a good man, but he fell through the cracks of our cruel health care system.

I'm running for Congress to fight for people like my brother. #MA01 pic.twitter.com/1zlXRRaBei

— Alex Morse (@AlexBMorse) July 22, 2020
"Our family knows firsthand the impact of the opioid epidemic and that what we find at our local pharmacy is much more dangerous than anything we would ever find at our local dispensary," he said. "[Neal] seems incapable of grasping the moment we're in and how much has changed over the last 30 years."
Morse pointed specifically to Neal's past comments describing cannabis as a "gateway drug" and his opposition to the state's 2016 legalization ballot measure as an example of the congressman's "out-of-date perspective."
"We just don't have a health care system that values mental health or substance use disorder. And medical marijuana and marijuana in general for so many folks actually helps people get off of opiates and other substances," he said. "It's the opioid manufacturers and prescription pills and products that doctors are prescribing that is the biggest gateway to more dangerous substances. I think it's important that Democrats in leadership and Democrats in general and elected officials in general actually understand that."
To combat the opioid epidemic, the country needs to invest in harm reduction programs, Morse said. And when he was elected mayor at age 22 in 2011, he quickly got to work to enact those changes, working with the board of health to open a needle exchange program in the town. The City Council sued his administration for opening it without legislative approval—but after years of litigation, a court ultimately ruled in Morse's favor.
"In addition to needle exchange programs, I'm also an advocate for safe injection facilities, legalizing those here in the state and also nationally and replicating the successes of other countries that have implemented harm reduction programs similarly," he said. "I think we need to invest in treatments and policies that actually lift up communities, not further criminalize them."
Asked whether he felt drugs beyond cannabis should be decriminalized, Morse said "yes."
"Policing and prosecution and criminalization doesn't add value to the current crisis we're in as a country," he said. "Legalization, decriminalization is really the only pathway forward to address the ills and the fallbacks of substances in our country. I think we need to just completely shift the paradigm as to how we address possession and use altogether."
Neal's campaign page on opioids issues lacks proposals to enact these types of decriminalization and harm reduction programs and instead talks about legislation he's worked on to increase health professionals' access to the overdose reversal drug naloxone, screening an HBO documentary on the drug crisis to raise public awareness, increasing enforcement against fentanyl traffickers and urging the Trump administration to provide funding to address the problem.
Should Morse prevail in his primary challenge, it would mark yet another example of a candidate running on a progressive agenda beating out a longtime Democratic incumbent in races that could have significant impacts for drug policy.
He would join the ranks of freshmen members of Congress like Rep. Alexandria Ocasio-Cortez (D-NY) and Ayanna Pressley (D-MA), who shook up the status quo with their 2018 primary victories and have both pushed for cannabis reform. And earlier this month, progressive educator Jamaal Bowman, another advocate for comprehensive cannabis legalization, won his primary against longtime incumbent Rep. Eliot Engel (D-NY).
Read Morse's cannabis policy platform below: 
Alex Morse on Cannabis by Marijuana Moment on Scribd
Congress Planning Vote On Federal Marijuana Legalization Bill In September, Sources Say
Photo courtesy of Philip Steffan.
Washington Lawmakers Approve Marijuana Homegrow Bill In Committee
A bill to allow marijuana homegrow in Washington State cleared its first legislative hurdle Friday morning, passing out of the House Commerce and Gaming Committee on a 7–2 vote with a "do pass" recommendation.
Washington voters approved a cannabis legalization initiative in 2012, and retail sales have been ongoing since mid-2014. Cultivating the plant for personal use, however, remains a felony.
"Washington was one of the first states to legalize, with understandable trepidation," Rep. Shelly Kloba (D), the lead sponsor of HB 1019 and the chair of the House committee, said at Friday's meeting. Homegrow, she said, "is one area where we've taken a more cautious approach and let other states test the waters."
Of all other states that have begun legal cannabis sales in the years since Washington legalized, only one—Illinois—has outlawed homegrow. But in Illinois, advocates in Washington have pointed out, the offense is a civil infraction rather than felony crime.
Washington's homegrow bill would allow adults to cultivate up to six cannabis plants at home and keep the marijuana those plants produce. Plants and containers of more than one ounce of cannabis would need to be labeled with the adult's name, birthdate and address. Households with multiple adults could grow no more than 15 total plants.
While adults could give small amounts of homegrown cannabis to one another, unlicensed sales would remain illegal.
Plants would also need to be out of public view and unable to be "readily smelled" outside of the property. Growers who violate those limits would be subject to a civil infraction that carries a maximum $50 fine. Landlords, meanwhile, could decide whether or not to allow rental tenants to grow cannabis on the property.
The limits on plants being seen or readily smelled by the public, Kloba said, "protects both the grower and the neighbors" by avoiding both possible theft of plants—a concern some have raised about homegrow—as well as nuisance odor from nearby properties.
Opponents of the bill, including the Washington Association of Police Chiefs and Sheriffs, have complained the homegrow limits would be difficult to enforce. A representative of the group noted at a hearing last week that the bill would prevent police from entering a property unless they first obtained a warrant.
Rep. Eric Robertson (R), one of two lawmakers who voted against the bill Friday, said he was concerned that HB 1019 leaves enforcement to police agencies rather than the state Liquor and Cannabis Board (LCB), which regulates licensed cannabis businesses in the state. He described that provision as a "fatal flaw in the bill because there won't be any reasonable or informed way to investigate this stuff without a huge impact to our cities."
Kloba replied that LCB has authority over the state's commercial cannabis system, "and this is clearly outside of it."
The bill has support from numerous advocacy groups, including state and local drug reform advocates and the Washington Build Back Black Alliance (WBBBA), a group of nonprofit and business leaders lobbying on behalf of the state's Black communities.
In a letter to lawmakers sent this week, Paula Sardinas of WBBBA noted that 97 percent of the state's legal cannabis industry remains white-owned. "Assuming an expansion into homegrown would produce more [illicit] activity represents both systematic prejudice and implicit bias," Sardinas wrote. "This very good bill meets the basic tests of both equity and equality."
Lawmakers made a single amendment to HB 1019 on Friday before advancing the bill, adding changes meant to harmonize the state's existing civil forfeiture law with the bill's proposed homegrow limits. Existing law, for example, allows forfeitures when someone engaged in illegal commercial cannabis activity possesses five or more marijuana plants. The amendment raises that cap to 16 plants and slightly increases the amount of harvested cannabis a person can possess.
Kloba said the amendment, which the committee adopted Friday without objection, is meant "so that we don't inadvertently allow people to do homegrow and then they get in trouble for doing so."
Homegrow also won a small victory in Virginia on Friday as a state Senate committee voted to advance a bill to legalize marijuana in that state. Before approving the bill, lawmakers defeated a proposed amendment that would have outlawed home cultivation.
Jenn Michelle Pedini, executive director of Virginia NORML, told Marijuana Moment the group "is pleased that cooler heads prevailed, defeating an absurd motion to remove personal cultivation from the bill."
Meanwhile, in Washington, the House Commerce and Gaming committee also heard testimony Friday on a separate bill, HB 1210, that would update state law to replace references to "marijuana" with the word "cannabis."
"The word 'marijuana' is a reminder of the history of racism and persecution," argued the bill's lead sponsor, Rep. Melanie Morgan (D), while "cannabis" comes from the plant's scientific name. "I ask for this committee's support in removing the racist stigma from communities of color."
Chris Thompson, director of legislative relations for LCB, said the regulatory agency supports the legislation but would like to see a "friendly amendment" that would direct regulators to make the change on their side, too. Such direction would allow LCB to expedite agency rulemaking.
"If you were to make a very long bill just maybe one paragraph longer and direct our agency to do that with our rules," Thompson told lawmakers, "then that would help us make this change across the board in one fell swoop."
Illinois Awards $31.5 Million In Marijuana-Funded Grants To Repair Communities Harmed By Drug War
Arizona Begins Recreational Marijuana Sales, Just Weeks After Voters Approve Legalization
Arizona marijuana sales for the adult-use market officially began on Friday after state officials began notifying retail business license applicants that they'd been approved.
The launch comes just weeks after voters in the state overwhelmingly passed a cannabis legalization initiative during November's election. This marks the fastest transition from voter-approval to sales implementation of any state that has legalized marijuana to date.
Under the measure, regulators were required to quickly develop rules for the market. Industry stakeholders say they've had productive conversations with the Department of Health Services to create those guidelines over the past few weeks.
The department released two draft versions of its proposed regulations and then, earlier this month, began accepting applications for recreational business licenses. This first round of approvals is for existing medical cannabis dispensaries that have already gone through the state's prior licensing process.
"ADHS has received 79 applications since the application period began early Wednesday," the department said in a press release on Friday. "Six of those applications remain under review," meaning that 73 facilities can now begin adult-use cannabis sales. The full list of those stores is at the bottom of this story.
NOW: Line goes around the building at @HarvestHOC in Scottsdale, one of 73 facilities in AZ w/ recreational marijuana sales license. #fox10phoenix pic.twitter.com/ym9waon5Oc

— Justin Lum (@jlumfox10) January 22, 2021
Those who aren't currently operating a medical marijuana shops can still apply for an adult-use license during this first round if they plan to operate in a county with two or fewer existing dispensaries. Applications for those who aren't eligible in this phase will be open soon and are expected to be approved starting in the spring.
Samuel Richard, executive director of the Arizona Dispensaries Association, told Marijuana Moment that the "dedicated focus and professionalism of our regulators have really played out here in an incredible way."
"We had overwhelming support in November—a three to two margin, 60-40 percent. We got over the finish line," he said. "It's great to see that our regulators responded to that overwhelming support by working as fast as they can to get the infrastructure in place to allow the two million Arizonans that voted 'yes' for Prop 207 to start to enjoy the benefits of legal, adult-use cannabis."
Recreational marijuana sales are now legal in Arizona. Here is the scene at Harvest in Scottsdale that started selling recreational at around noon today. pic.twitter.com/20RW76nzij

— David Wallace (@DavidWallce) January 22, 2021
Legalization advocates are cheering the state for its expediency in getting the recreational marijuana market off the ground.
Matthew Schweich, deputy director at the Marijuana Policy Project, told Marijuana Moment that it is "encouraging to see Arizona move forward with implementation of the legalization policy approved by voters in November."
"By avoiding unnecessary delays, Arizona will accelerate the timeline for job creation, business investment, and new tax revenue," he said.
"I commend state officials for prioritizing the implementation of Prop. 207 and ensuring that Arizona adults have safe and convenient access to affordable marijuana in a timely manner," NORML State Policies Coordinator Carly Wolf, told Marijuana Moment. "Voters were crystal clear on their mandate at the ballot box: end the failed policy of criminalization and replace it with a legal pragmatic regulatory framework as soon as possible."
"It's time to stop ceding control and revenue of the marijuana market to unregulated and untaxed enterprises in order to eliminate the risks associated with an illicit market," she said.
The rules for the adult-use market took effect on January 15. They cover licensing fees, the timeline for approvals, the structure of the regulatory body, product labeling, public safety protocols and more. Many of the changes from prior draft regulations were technical, but there was one notable change concerning credentialing for cannabis workers.
Rather than being credentialed for one specific facility, the worker registration was expanded so that they could be certified to be employed at any cannabis operation in the industry.
While these rules are in place for the newly approved retailers, Richard said regulators have made clear their intent to continue to work with stakeholders and continue to build upon their rules to ensure the market's success.
RECREATIONAL MARIJUANA-
A line for has already formed here at @HarvestHOC on Grant. They were approved for a recreational license today by AZDHS and have already started selling. @KOLDNews pic.twitter.com/jZMuGiP1Jg

— Karly Tinsley (@ktinsleynews) January 22, 2021
Under the state's new legalization law, adults will be able to possess up to an ounce of marijuana at a time and cultivate up to six plants for personal use.
The measure also contains several provisions aimed at addressing the harms of prohibition such as allowing individuals with prior marijuana convictions to petition the courts for expungements and establishing a social equity ownership program.
Cannabis sales will be taxed at 16 percent. Tax revenue will cover implementation costs and then be divided among funds for community colleges, infrastructure, a justice reinvestment and public services such as police and firefighters.
That revenue could also help the Arizona's economic recovery amid the coronavirus pandemic, Richard said.
"At the time where folks are still struggling to recover across the country in terms of state budgets, we look forward to being a critical piece" of that recovery, he said.
Arizona's quick response to voter approval of the reform initiative stands in stark contrast to New Jersey, where voters also approved a legalization referendum in November.
While regulations have been developed and retail sales are launching in Arizona, enabling legislation has faced numerous delays in New Jersey as lawmakers and the governor continue to hash out differences in their preferred regulatory approach.
That said, New Jersey Gov. Phil Murphy (D) said during his State of the State address last week that "we are on the verge of passing an innovative and groundbreaking set of laws to reform our historically unjust approach to marijuana and cannabis." But the exact timeline to pass an implementation bill is yet to be determined.
See the full list of medical cannabis dispensaries authorized to sell recreational marijuana below:
| | | |
| --- | --- | --- |
| Facility Legal Name | County | City |
| Natural Relief Clinic Inc | Cochise | Bisbee |
| Desertview Wellness & Healing Solutions, LLC | Coconino | Flagstaff |
| Arizona Natures Wellness | Coconino | Sedona |
| Desert Medical Campus | Gila | Payson |
| High Desert Healing Llc | Maricopa | Avondale |
| Non Profit Patient Center Inc | Maricopa | Cave Creek |
| Azgm 3, Inc | Maricopa | Chandler |
| Border Health, Inc | Maricopa | Chandler |
| Total Health & Wellness Inc | Maricopa | Chandler |
| Total Health & Wellness Inc | Maricopa | Chandler |
| Arizona Cannabis Society Inc. | Maricopa | El Mirage |
| Fort Mountain Consulting, Llc | Maricopa | El Mirage |
| Absolute Health Care Inc | Maricopa | Gilbert |
| Ocotillo Vista, Inc. | Maricopa | Glendale |
| Pahana, Inc. | Maricopa | Glendale |
| Pp Wellness Center | Maricopa | Glendale |
| Whoa Qc Inc | Maricopa | Glendale |
| G.T.L. Llc | Maricopa | Guadalupe |
| Nature Med Inc | Maricopa | Guadalupe |
| 4245 Investments Llc | Maricopa | Mesa |
| Arizona Wellness Collective 3, Inc | Maricopa | Mesa |
| Buds & Roses, Inc | Maricopa | Mesa |
| Jamestown Center | Maricopa | Mesa |
| Sea Of Green Llc | Maricopa | Mesa |
| The Giving Tree Wellness Center Of Mesa Inc | Maricopa | Mesa |
| The Healing Center Farmacy Llc | Maricopa | Mesa |
| Valley Healing Group Inc | Maricopa | Mesa |
| Vending Logistics Llc | Maricopa | Mesa |
| Pinal County Wellness Center | Maricopa | Peoria |
| Ad, Llc | Maricopa | Phoenix |
| Az Compassionate Care Inc | Maricopa | Phoenix |
| Catalina Hills Botanical Care Inc | Maricopa | Phoenix |
| Devine Desert Healing Inc | Maricopa | Phoenix |
| Fort Consulting, Llc | Maricopa | Phoenix |
| Greens Goddess Products, Inc | Maricopa | Phoenix |
| Healing Healthcare 3 Inc | Maricopa | Phoenix |
| Herbal Wellness Center Inc | Maricopa | Phoenix |
| Kwerles Inc | Maricopa | Phoenix |
| Mohave Valley Consulting, Llc | Maricopa | Phoenix |
| Natural Herbal Remedies Inc | Maricopa | Phoenix |
| Natural Relief Clinic Inc | Maricopa | Phoenix |
| Nature's Healing Center Inc | Maricopa | Phoenix |
| Nature's Healing Center Inc | Maricopa | Phoenix |
| Organica Patient Group Inc | Maricopa | Phoenix |
| Phytotherapeutics Of Tucson | Maricopa | Phoenix |
| Rjk Ventures, Inc. | Maricopa | Phoenix |
| The Giving Tree Wellness Center Of North Phoenix Inc | Maricopa | Phoenix |
| Zonacare | Maricopa | Phoenix |
| The Kind Relief Inc | Maricopa | Queen Creek |
| Byers Dispensary | Maricopa | Scottsdale |
| Csi Solutions Llc | Maricopa | Scottsdale |
| Eba Holdings Inc. | Maricopa | Scottsdale |
| All Greens Inc | Maricopa | Sun City |
| East Valley Patient Wellness Group Inc | Maricopa | Sun City |
| Holistic Patient Wellness Group | Maricopa | Tempe |
| Salubrious Wellness Clinic Inc | Maricopa | Tempe |
| Svaccha, Llc | Maricopa | Tempe |
| Kannaboost Technology Inc | Maricopa | Tempe |
| K Group Partners Llc | Maricopa | Youngtown |
| Sweet 5, Llc | Maricopa | Youngtown |
| Verde Dispensary Inc | Mohave | Kingman |
| Abedon Saiz Llc | Mohave | Lake Havasu City |
| Fwa Inc | Mohave | Lake Havasu City |
| Arizona Golden Leaf Wellness, Llc | Pima | Marana |
| Medmar Tanque Verde Llc | Pima | Tucson |
| Patient Care Center 301, Inc. | Pima | Tucson |
| Rainbow Collective Inc | Pima | Tucson |
| Nature's Wonder Inc | Pinal | Apache Junction |
| Svaccha, Llc | Pinal | Apache Junction |
| Medical Pain Relief Inc | Pinal | Casa Grande |
| Sherri Dunn, Llc | Yavapai | Cottonwood |
| 203 Organix, Llc | Yavapai | Prescott |
| Jamestown Center | Yuma | Yuma |
Congressman Files First Federal Marijuana Reform Bill Of 2021
Virginia Marijuana Legalization Bill Approved By Senate Committee, With Home Cultivation Provisions Intact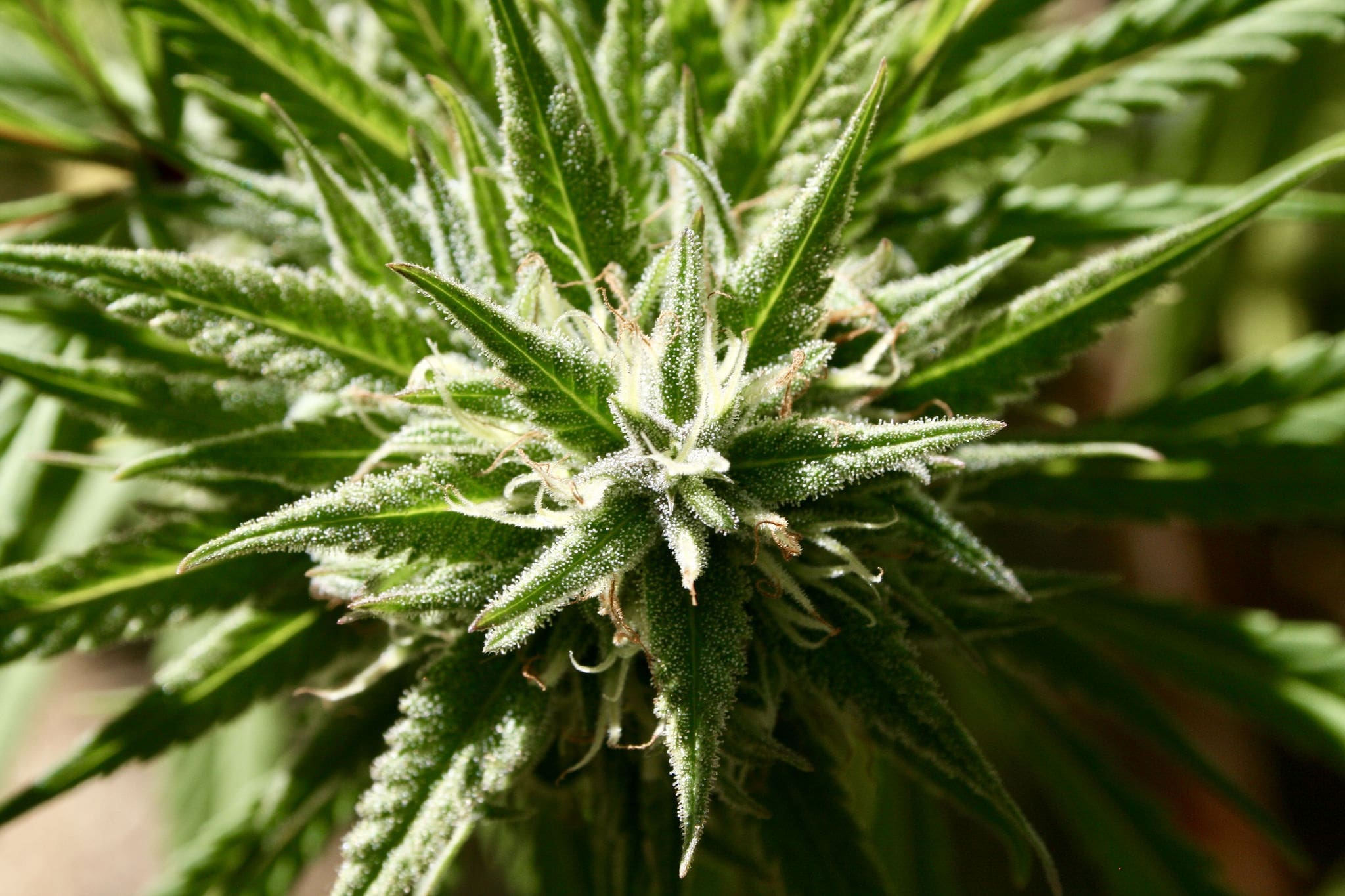 A Virginia Senate committee on Friday approved a bill to legalize marijuana in the Commonwealth, bringing the proposal one step closer to a full floor vote. Before advancing the legislation to another panel, lawmakers defeated a proposal to remove home cultivation rights for cannabis.
The Senate Rehabilitation and Social Services Committee approved the legislation in a 8-7 vote. Members also accepted a series of recommended amendments from a newly formed subcommittee that's singularly focused on marijuana policy and that held two hearings on the bill earlier this week.
The legislation, which was unveiled by Gov. Ralph Northam (D) last week and is being carried by top Senate and House leaders, would create a system of regulated and taxed marijuana sales and production, and allow adults 21 and older to purchase and possess up to one ounce of cannabis and cultivate up to four plants for personal use, two of which could be mature.
During Friday's hearing, the panel discussed and approved the subcommittee proposals. That includes an amendment to establish an independent agency to regulate the marijuana market, rather than have the state's existing alcohol division handle it as would be the case under the governor's original proposal. Because of the time it will take to set up that agency, the implementation timeline will be pushed back to 2024 instead of 2023 unless the General Assembly moves to expedite the process in the meantime.
Members also agreed to keep a home grow option for adult consumers, a significant win for reform advocates who argue it will provide a needed access point, particularly to low-income people.
There were two votes on a proposal to remove the personal cultivation provisions; the first was narrowly defeated 8-7 and the second was more soundly rejected 10-5.
"NORML is pleased that cooler heads prevailed, defeating an absurd motion to remove personal cultivation from the bill. Virginians have been very outspoken in their support for this priority, whether it be for medical or adult-use, and the legislature should heed the demands of their constituents," Jenn Michelle Pedini, executive director of Virginia NORML, told Marijuana Moment. "Without the ability to cultivate for personal use, many Virginians will be left without any reasonable measure of access to safe cannabis products in their area."
The panel also added safety awareness and best practices guidance provisions for homegrow.
"We applaud the subcommittee for smartly including language to promulgate safety awareness and best practices for personal cultivation, and to require that reasonable steps be taken to secure plants from underage access," Pedini, who also serves as NORML's national development director, said.
Lawmakers also voted in favor of an amendment to revise the legislation so that local jurisdictions would have to opt out of allowing cannabis businesses to operate in their areas, instead of opt in as it was initially drafted.
The rationale for that decision came down to a recent policy change in Virginia that no longer allows for "dry" counties and instead requires jurisdictions to opt out of allowing alcohol businesses via referendum.
The full committee further accepted a change to tighten eligibility requirements in social equity licensing policy. The original bill stipulated that a business must have 50 percent ownership by disadvantaged people, but members approved an amendment upping that to 66 percent.
Members further accepted proposals to strengthen public education campaigns on substance misuse and to allow for the integration of medical cannabis, adult-use marijuana and hemp businesses, rather than require them to operate separately.
Sen. Jeremey McPike (D), chair of the panel's marijuana subcommittee, said in closing remarks that he appreciates the how members collaborated on this proposal, saying "even though there were folks that oppose the overall idea, I think in a bipartisan way, members of the subcommittee really looked to try to improve the various components and parts in a very collaborative manner."
"This still is going to go through several committees and several more opportunities to better refine this down" he said.
With this vote, the legislation now heads to the Judiciary Committee, which, in its jurisdiction, will take on provisions related to crimes and penalties. After that, the Finance Committee will look at components such as the proposed tax policy before the bill heads to the full Senate floor.
Meanwhile, the House of Delegates is expected to soon take up a companion version of the legislation.
At least one senator took issue with the expediency of this legislative process, complaining about the time he received to review the newly revised lengthy bill ahead of Friday's meeting.
How in the hell am I supposed to throughly read a 515 page marijuana legalization bill dropped in front of me @ 8:20 am for a committee that gaveled in at 8:00 rehab and social services committee and want me to vote on it. Really? Seriously really?

— Bryce Reeves (@ReevesVA) January 22, 2021
The legislation's provisions as introduced have been informed by two official state studies on legalization that were recently conducted by a legislative commission and a separate working group comprised of four Virginia cabinet secretaries and other officials, both of which looked at how to effectively implement legalization and submitted recommendations to the governor's office late last year.
Those studies were required under a marijuana decriminalization bill that was approved last year.
Many of those recommendations have been incorporated into the new legislation, including provisions to promote social equity in the cannabis market. Notably, it would also apportion almost half of the tax revenue the state collects from marijuana sales to funding pre-kindergarten education—a policy championed by First Lady Pamela Northam.
A new 21 percent tax would be imposed on cannabis sales, and local jurisdictions that allow marijuana businesses to operate could levy an additional three percent tax. Existing state sales taxes would also apply on purchases, for a total potential 30 percent tax rate.
Revenue from the new state tax would go toward funding pre-k education (40 percent), a Cannabis Equity Reinvestment Fund (30 percent), substance misuse and treatment programs (25 percent) and public health initiatives (five percent).
Advocates have broadly welcomed the legislature's quick move to enact legalization, though some have expressed frustration about the limited scope of its social equity provisions.
We propose strongly that Virginia allocates 70% (not 30% as currently written in the bill) of tax revenues to the Cannabis Equity Reinvestment Fund.

VA must make racial equity & racial justice a reality in marijuana legalization, not just an abstract principle. @thcjusticenow https://t.co/u9EuKqSaGW

— ACLU of Virginia (@ACLUVA) January 22, 2021
Our Legislative Director Ashna Khanna on SB 1406 to legalize marijuana:

1. There's a loophole in social equity license eligibility that would not foster ownership by people most harmed by prohibition.

2. Funding & oversight for social equity must be built into the new industry. pic.twitter.com/D8wxcNHoB6

— ACLU of Virginia (@ACLUVA) January 22, 2021
This introduction of the bill came one month after the governor included provisions to lay the groundwork for cannabis legalization in a budget proposal that also calls for millions of dollars to support expungements. Northam had campaigned on merely decriminalizing possession, but he publicly backed broader legalization of marijuana for adult use in November.
Northam said during his State of the Commonwealth address last week that cannabis prohibition was deliberately enacted as a means to discriminate against people of color.
Separate legislation to legalize cannabis for adult use was filed by Del. Steve Heretick (D) earlier this month. A companion version of that bill, sponsored by Sen. Joe Morrisey (D), was also up for consideration by the Senate panel on Friday, but that was formally incorporated into the governor's proposal and he was added as a chief sponsor.
Meanwhile, legislation to stop police from searching people or seizing property based solely on the smell of marijuana in Virginia is set to take effect after lawmakers adopted recommended changes from the governor in October.
Also during the recently concluded special session, Northam signed another bill that will allow people issued summonses for cannabis offenses under the state's new decriminalization law to prepay their civil penalty rather than having show up in court.
Read the amended marijuana legalization bill below: 
Virginia marijuana legaliza… by Marijuana Moment
Photo courtesy of Brian Shamblen.